There are so many ways to make money conveniently in this age and time. You may not need to work for someone before you put food on your table and pay your bills. Starting up something that can give you around R1000 a day in South Africa is very much possible – whether online or offline. Recently, people have been coming up with wonderful ideas on how to make money, especially from the comfort of your home.
In South Africa, you can comfortably make up to R1000 a day by doing a lot of jobs for people online. You can also make it through investment or numerous offline businesses. Here are the various ways to make such an amount of money or more without much stress.
Is It Possible to Make R1000 A Day In South Africa?
South Africans are hardworking people. They are known for utilizing opportunities or creating favorable ones where none exists. One can make up to R1000 or more a day in the country regardless of the present economic condition of the country. These avenues of making this amount of money we would be sharing with you are well-known income streams. They all are legit, and so you don't have to worry about their authenticity.
All you have to do is to meet the necessary requirements (where applicable) and then go ahead to follow them up. Like we mention earlier, there is no one way to make money. If you do not have internet or a smartphone or do not feel comfortable with online transactions, then you might give an offline business a try.
Most young people in South Africa make their money online, which is generally considered to be less stressful, easier, faster, and above all more convenient. If you doubt one can generate at least R1000 in a day, we want to assure you it is very much possible. Just take a look at what to do to achieve this below.
How To Make R1000 Online In South Africa
1. Blogging
Blogging simply means the process of writing an online journal (blog) in which you share with your readers your thoughts about a particular issue or personal experience. You talk about a whole lot of things on your blog depending on your area of interest. The first step towards setting up a blog is creating a domain name and having your page all set up.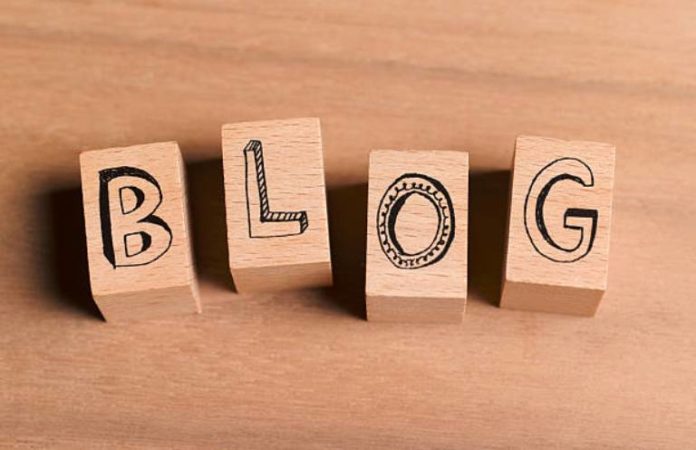 To earn up to R1000 a day on your platform, you have to pull in reason traffic. This can only be made possible when many people view your content and make them viral. You need to be consistent in creating content for your readers; this way, you can make even more than R1000 from your site.
Requirements: Internet, internet-based device
2. Betting
Gambling online is one of the fastest ways to make money these days. Gone are the days when people only place their games at betting centers, now with your smartphone and internet, you can comfortably place your games from the comfort of your home. There are two ways to make money through betting. One, you can either place your games or sell betting tips to people. The second method would require you to have a good knowledge of the sports you want to sell the tips on.
If you can pile up games with high odds on your betting ticket, you may end up winning up to R1000 or more if you are lucky to have your selected teams win. Whether you are using an app or just through the browser, you would be required to create an account with your name and bank details from where you can make deposits or transfer money. There are several platforms where you can sell your betting tips. You can advertise them on Twitter or create an app for them.
Requirements: Betting app, internet, smartphone
3. YouTube Channel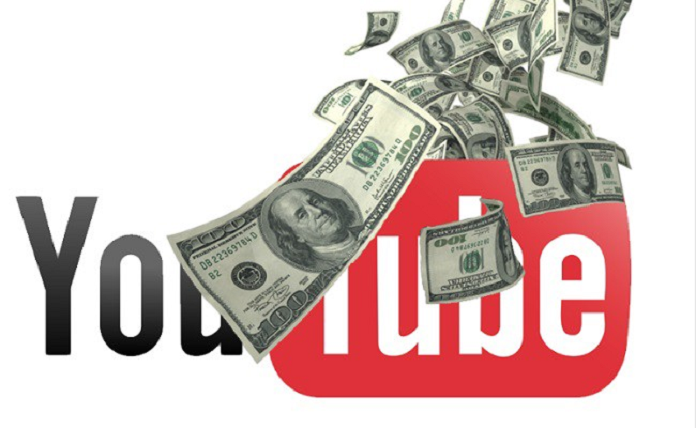 This involves making interesting videos for people and then getting paid for those videos. Here, you need a lot of people to subscribe to your channel. Their views, shares, comments also mean a lot if you must make something reasonable from the business via Google Adsense.
Other ways you can make R1000 per day are through sponsored posts for brands, merchandise sales, and crowdfunding. It is worth mentioning that earning up to R1000 a day is possible but not for new creators. It is a gradual process that could take a while before you earn your first payout and then before earning monthly.
Requirements: You must own a website and also sign up for Google AdSense.
4. Forex Trading 
Forex trading is one of the fastest ways to make money in South Africa because it is one of the most actively traded markets in the world. FX, as it is also called, simply means the conversion of one currency into another. If you have good knowledge about statistics and enough experience, you make up R1000 or more in a day, depending on the outcome of markets.
You can also decide to register with a Forex Trading company and get a certain percentage of the money they make on your behalf. Though people easily lose money on trading, you can get whatever amount you invested doubled through trading. Successful forex day trading requires that you accurately predict price changes.
Requirements: An online currency trading account. Also, a reliable Internet connection
5. Affiliate Marketing
Affiliate marketing or affiliate network is another way to earn big bucks online. In this method of online transaction, an affiliate (that's you) gets paid by a company or organization if you promote their product or drive a sale through your website.
All you have to do is enter a deal with the company and then go ahead to post their banner ads, text ads, or links on their site, blog, or even app. You will be given a certain percentage as commission. This is one reliable way to make R1000 a day online. You must have an online presence if you want to become an affiliate partner. Some of the companies that run affiliate programs in South Africa include Mantality – 10% Commission, Loot – 5% Commission of the first order, Bid or Buy – Up to R100 per new user referred, Zasstra – 5% Commission, Zalemart – 5% Commission, Future Light – 7% Commission, 4aKid – Up to 20% Commission, among others.
You can also make money from affiliate marketing through email lists, microsites, and video marketing.
Requirements: You need a website
6. Bitcoin Investment
Investing in Bitcoin or any other cryptocurrency is an ideal way to comfortably make lots of money in a day. As you already know, Bitcoin operates using peer-to-peer technology. It has no central authority or banks and is not owned or controlled by anyone. Everyone can take part in it. Unlike in some countries where cryptocurrencies are outlawed, you are safe to sell or buy Bitcoin in South Africa. If you press the right buttons, you could end up cashing out over R1000 in a day.
Requirements: You need to join a Bitcoin Exchange and also get a Bitcoin Wallet.
Once you do that, do not forget to connect your Wallet to a bank account.
7. Freelancing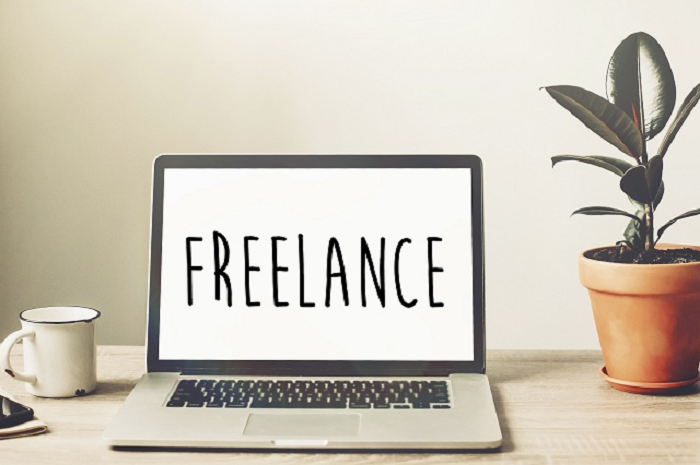 Freelancing entails writing articles for interested individuals or organizations in exchange for money. First, you need to be good at whatever services you would want to provide for people. If you are good, you will always be patronized by clients. Upwork and Fiverr are some of the popular freelancing platforms to earn R1000 a day if you get a high-paying contract (s).
Requirements: You must have a marketable skill, create a portfolio
8. Paid Surveys
Taking a paid survey entails answering structured questionnaires and quizzes online and getting paid for providing feedback to organizations or researchers. People who take online surveys are usually paid online or rewarded with gifts. This method can only take your time, but you can still make up to R1000 a day by answering diverse questions bordering on various issues.
There are many sites where South Africans can take paid surveys for cash, gifts, or point (some are convertible). Most paid survey sites do not pay much, so you may want to spend a good number of hours in front of your computer to hit the R1000  a day mark.
Requirement: A working internet as well as an internet device
9. Become An Instagram Influencer
It takes a lot to build followership on social media. Having an online presence is not an easy job that takes a day or two. It takes consistency, and you must be able to build a reputation and also engage your audience.
Once you cross this hurdle, you would be able to amass followers without much stress and then attract the attention of brands for business deals. Most Instagram influencers around do not only promote brands. These brands sign them as ambassadors for a huge sum of money. So, the first step is to become an influencer. With your influence and popularity, you are sure to make over R1000 a day promoting different brands online.
Requirements: Online presence, partnership with brands
10. Sell your photography
If you have a gallery of pictures, you could make R1000 a day by selling them online for cash. There are several sites where you turn your photographs into cash. These sites allow you to upload your images and then sell them as photobooks, photography prints on physical products like mugs, calendars, phone cases, T-shirts, and more.
Pixieset, one of the leading sites where people sell photography cash, allows to upload and create an online photography store. Many people have linked up with notable publishers and brands through this means. Interestingly, these platforms can be maximized by both amateur and professional photographers. Some of the places to sell your photography include Shutterstock, Can Stock Photo, Adobe Stock, Twenty20, 123RF, Pixieset, and iStock Photo.
Requirements: Photographs, internet device.
11. Online Sales Of Cosmetics And Beauty Products
Gone are the days women rub any kind of cream or soap they lay their hands on their bodies. There seems to be an increase in the rate they promote skin beauty recently. Many of them go the extra mile to ensure they have glowing skin, while some now partner with cosmetics and beauty products companies to promote their products.
If you have an idea or recipes for hair care, skincare, body, and beauty, you can put it to good use by either buying these products in bulk or making them at home and then selling them online for cash.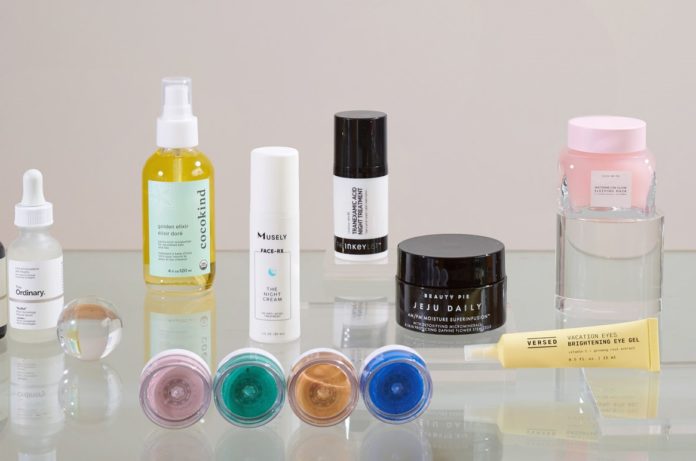 If you are an influencer, especially on Instagram or Twitter, you are good to go. You need to be consistent in updating your audience on how the products work and testimonies or reviews of people who have used your products. Open an online shop to sell these products and watch how you will be making a huge amount of money online.
Requirements: Online app, blog, channel, or active social media accounts

Summary of How To Make R1000 Online In South Africa 
Blogging
Betting
Through a YouTube channel
Forex trading
Affiliate marketing
Bitcoin investment
Freelancing
paid Surveys
Become an Instagram influencer
Sell your photography
Online sales of cosmetics and beauty products
How To Make R1000 A Day Offline In South Africa
1. Become A Private Tutor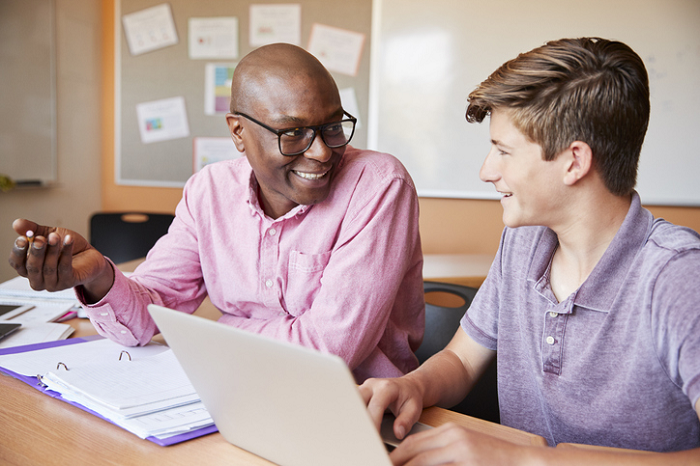 If you have a flair for teaching, you could make as much money as you want by getting connected to people for private teaching. The truth remains that private teachers are expensive to hire, but most people won't mind going the extra to see that they meet a certain standard academically – for themselves or their kids.
You can also teach other people privately online, no doubt, but it's been discovered that most clients prefer offline teaching to be online due to some reasons. Not everyone can afford an internet device and data for online private teaching. Again, most people would want to have one-on-one contact and a physical relationship or interaction with their instructor.
You can make up to R1000 as a private teacher depending on the number of clients you have and the hours you put in for each of them. You can paste your number and location (a sort of advertisement) around your neighborhood to get started. In due time, you might start getting referrals.
Requirements: Get the right qualification and have good personal qualities
2. Becoming A Handyman
Here, you get paid for making use of your wide range of skills, especially in people's homes. If you are good at repairs, maintenance work, and other valuable skills that can fetch you money, then be sure to get a huge sum of money at the end of the day.
Also known as a fixer, a handyperson also works in commercial settings. Whether painting, fixing electricity, cleaning, watering flowers, and others, making R1000 in one day is possible. Charges are mostly based on the workload. If you need the services of a handyman, you can visit sites such as handyman direct, jack and hammer, handyman homes to find one.
Requirements: You must be skilled and business-minded
3. Drive for Uber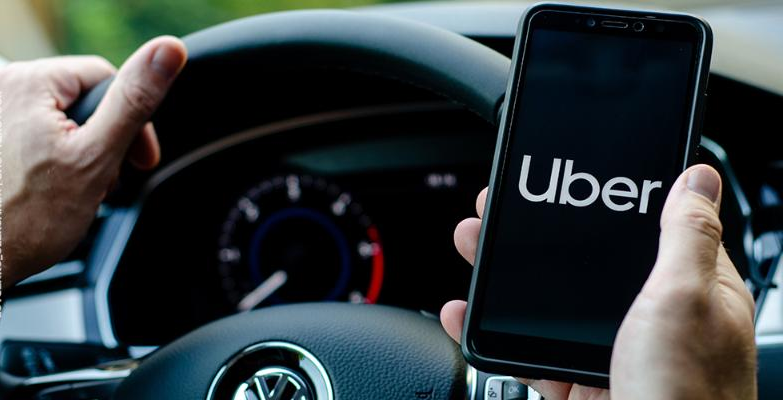 You can make R1000 or more in a day by driving passengers around. Make sure you have the right car and that it is in good condition. You will get good pay if you cover long distances and sometimes tips from satisfied customers. To begin, register and set up an account with Uber. You would also need a bank account where clients can pay if they have no cash.
Requirements: You need a car and good knowledge of driving
4. Selling Handmade Items
Handmade items are highly sought-after in South Africa. Their demand is always on the rise. So, you could get yourself a nice business center and comfortably sell your crafts. Interestingly, you could advertise your products online and then leave some notes on your business, such as location and prices.
You could also sell your products from the comfort of your home. All you need to do is create awareness and then sell them at reasonable prices so as not to end up not selling them or allowing some of them to get expired at the end of the day.
Requirements: A business center, publicity, excellent skills for the products you want to sell
5. Establishing A Fitness Center
These days people are beginning to value and enjoy fitness routines – after all, fitness is key in maintaining a healthy lifestyle. Several fitness centers in South Africa charge a substantial amount of money to help people stay fit.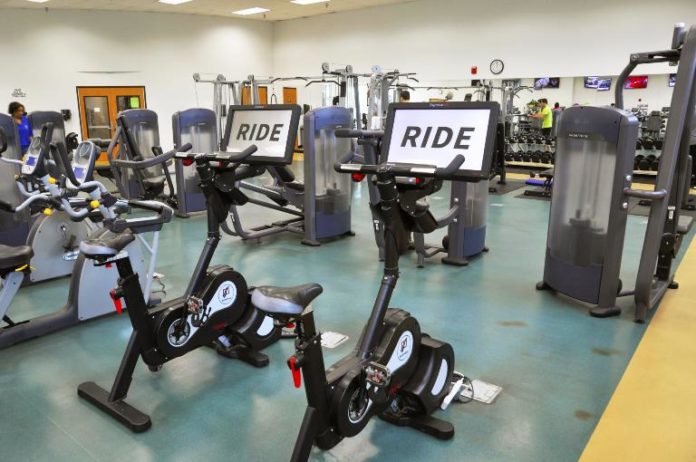 You could make up to R1000 a day if you have a nice fitness center. You must ensure you put the necessary things in place to keep your clients coming back, including well-trained staff and standard fitness equipment.
Requirements: A fitness house and standard equipment.
6. Get A High Paying Job
Some of the high-paying jobs through which you can boast of up to R1000 or more in a day include banking, nursing, pilot, lawyer, and the rest. Most of these jobs have a way of fetching someone thousands of rand in a day comfortably.  So, whether your salary comes at the end of the month or not, a high-paying does the magic for most people.
Requirement: Get the right qualification
7. Server At Weddings And Parties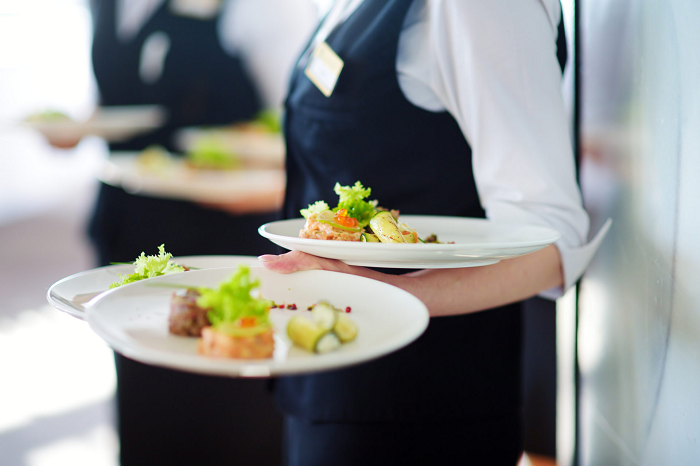 Most popular catering contractors usually hire temporary staff for service at weddings, birthdays, community, and business events services, especially when it's a multi-million contract.  You can earn up to R1000 if you put in reasonable hours serving guests on such occasions.
Requirement: Get trained or have knowledge on how to serve large guests at events
8. Become A Delivery Man
There are so many logistic companies in South Africa you work with as a delivery man. Apart from the money you will earn daily, you could also be lucky to be getting customer tips during delivery. Whether it is food or other items or products, you need to cover a reasonable distance to earn much as a delivery man. You can also run your own delivery company and hire people that will do operations for you.
Requirement: Get the needed equipment such as a van
9. Open A Beauty Salon
This is yet another avenue to make money in South Africa if you are good at beautifying people. If you are good at what you do, you'll keep getting customers daily. Women love making hair as much as they like making new dresses. Stand out by setting up a standard beauty salon. Besides making hair, fixing eyelashes, nails, and other beauty services can also boost your salon.
Requirements: Beauty salon
10. Airport To Hotel Pick Up Service
Most foreigners who arrive at airports usually want quick hotel transfers. Many companies offer this service in particular, and you can earn decent money – as much as R1000 a  day or more if you join such companies. Also, you stand a chance of getting customer tips if you do a good job.
Requirement: You need to join a company and always do a nice job.
11. Work As A Tourist Guide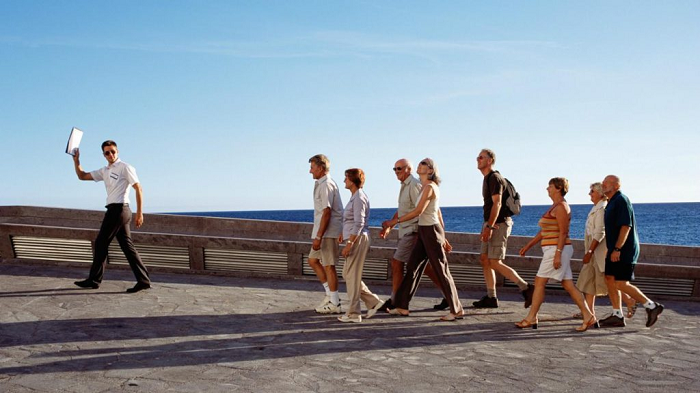 Thousands of tourists visit South Africa for casual visits, holidays, adventures, festivals, vacations, and tourism every year. You could become a guide and ensure they are safe at any place. All you have to do is to lead them through cities, entertain, help them meet their set-out plans, and ensure they have a memorable trip or tour. As a guide, it is expected that you will be the first person to meet them and the last to bid them farewell. You could make over R1000 a day through this avenue.
Requirements: Personable disposition, prior experience as a tour guide, ability to tell stories and high school diploma or equivalent will be an advantage.

Summary How To Make R1000 Offline in South Africa
Become a private tutor
Becoming a handyman
Drive for Uber
Selling handmade items
Establishing fitness center
Get a high paying job
Serve at weddings and parties
Become a delivery man
Open a beauty salon
Airport-hotel pickup service
Work as a tourist guide
Conclusion:
There are several opportunities to make money both online and offline. However, if you want to do online business, you must be careful of sites or apps with questionable procedures. To get a job online, you don't need to release your social security number or information on your finances, including your credit card number.
The offline methods are great as well. However, here you would need publicity through advertisements because we are in a digital age where most business transactions are done on the internet for convenience and reach many people simultaneously.