Whether you are a new, returning, or prospective student to the Varsity College, the institution has made it possible for one to access useful information, including details about admission, fees, programmes, and courses, among many other things. To get all these, however, one may need to register and be able to login to the Varsity College portal, which is also known as VC Portal.
The portal is designed to allow students to do a lot of things, including their registration, printing result slips and checking their timetable, as well as many other things. While the platform may be easy to navigate and is designed with many functionalities, logging in may be a herculean task for some who are either not tech-savvy or who are using the platform for the very first time whether one is making use of the web version, which is the most popular, or the college's app.
A Look At The Importance of The Varsity College Student Portal Account
The college portal is designed to be beneficial to both its students and prospective students. While it has a website where one can also get various necessary information one may need, the portal is more tailored for the specific needs of students and prospective students.
You can access information about your courses, timetable, fee schedule, and receipts, as well as results and many other things. Apart from the information that one can access through the VC portal, you can also carry out some important actions relating to the institution and one's educational pursuits.
More importantly, the portal is broad to cater to one's preregistration needs to the college, to one's needs as a fresh student, as well as a returning student, and finally one's needs as a graduating student.
Simple Steps To Log Into The VC Portal Students Account

The process of logging into the Varsity College portal is pretty much as easy as it gets whether you are using the app, which is not very popular among the students, or the more popular and convenient web-based portal.
For the app, all you have to do is download it from either Google Play Store or Apple store, depending on your device. Next, launch it and then put in your credentials; username, and password, and then you can sign in.
On the other hand, if you are using the web-based portal, which is through your computer browser or mobile phone browser, the process is slightly different. Here are the simple steps to access your Varsity College VC Portal.
The first thing you will want to do is to launch your browser, which may be Internet Explorer, Safari, Chrome, Firefox, or even Opera Mini.
Next, go to the college's website- https://www.varsitycollege.co.za/
On the top menu, you will see the My VC button. Click on it.
Kindly click on VC Portal on the page that opens and then click Login
You are now expected to put in your username and password in the necessary field. There is also a field for your year but that is not compulsory to put in.
Once you are sure all your details are entered correctly, hit the Login button and you can now carry out all your academic activities.
How To Recover or Reset Your VC Portal Password If Missing
It is not out of place to find a situation whereby one can forget one's password. If such happens, you have an easy option of requesting your password to be reset. To do this, here are the steps to follow:
The first step is to go to the MY VC portal login page: https://www.varsitycollege.co.za/my-vc
Click on VC Portal and then click Login
On the next page that opens, kindly click on Click here to reset your Password
You will be requested on the next page to put in your username. Fill it in and then type next.
When the processes are completed, you will be required to type a new password and then confirm in the appropriate boxes.
Click on Change Password.
Note: When changing your VC Portal password, it is not allowed for one to use a previously used password. Also, it is advisable not to use something easy for others to guess and not too difficult to forget. Finally, use a combination of alphabets and numbers.
Apart from resetting your password, it is required for you to change your password periodically. To do this, you will need to log into your VC portal account and then continue with the process. However, a method even easier is to follow the reset procedure provided above to change your password.
What Information Can One Find On The Varsity College Student Portal?
There are many things that VC Portal makes it possible for one to do on the platform. You can do a lot of things on the platform from simple things as checking your timetable and lecture venues to even more complex things such as getting your transcript. Here are some of the things that the platform allows for:
You can view your admission status, as well as accept admission and print admission letter
Make a payment of your acceptance fee
Check your scheduled school fees and make payments
Carry out your VC Course Registration
You can also check your results for each semester
Downloading your Varsity College transcript
Allows for one to keep track of the semester academic calendar
You can also apply for extra credit hours through the VC Portal
Deferment of Admission
Access various educational materials
How To Get Further Assistance For VC Portal Issues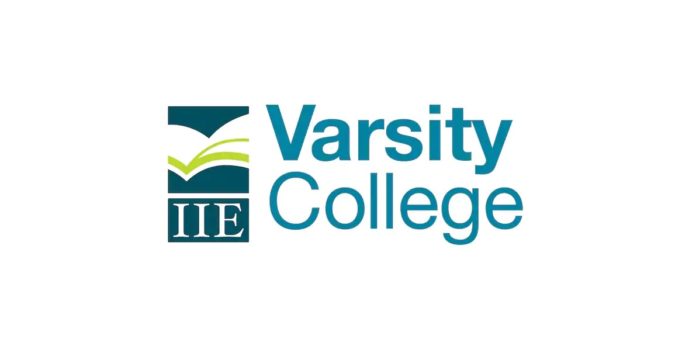 If you are still in need of further assistance regarding how to access VC Portal or any other thing, the college has also made it possible for one to contact the platform via various means, including the following:
Prospective Student Live Chat: On the lower side of the portal's homepage, you will find the chat button. Click on it and put in the necessary information and select your campus.
Phone call: You can also request to be called back by going to the homepage and then selecting the option at the lower center of the page. Fill in your name, contact number, type of program, and then submit.
There is also a Facebook chat option that is available on the VC platform, which you can use to sort out various issues you may be having.
You can also decide to visit one of the campuses of the college:
Cape Town Campus
Durban North Campus
Durban Westville Campus
National Campus
Pietermaritzburg Campus
Port Elizabeth Campus
Pretoria Campus
Sandton Campus
Waterfall – Midrand Campus