MTN has many services available to its prepaid and contract customers. These services cut across data & airtime bundles, value-added services, WASPs services, and financial services such as the MTN Mobile Money (MTN MoMo). All these can become very overwhelming when you want to access or manage them because of the many USSD codes that are involved. This is why the network has brought the My MTN platform which you can use to control almost all of the network's products and services.
The app is available for users of android and iOS devices. It allows one to do a lot of things, including simple tasks like buying data and airtime, or more complex things like paying bills and other functions that come with personalization and rewards.
What Exactly Is My MTN?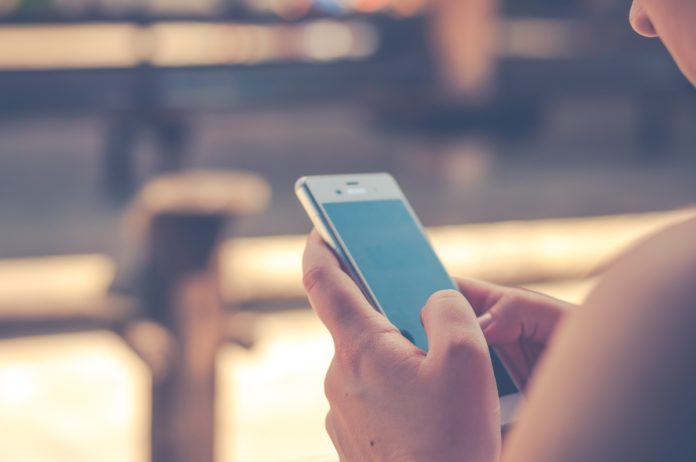 This is a mobile application that is designed by MTN to serve as an all-in-one solution for subscribers of the network. The app is easy to download and can be used to manage many of the various products and services that the network has to offer.
The application does not only allow you to manage various services on the MTN network, but it also makes it possible for you to monitor other things, including your data consumption and charge rates for calls and messages.
With this app, you may not need to contact MTN representatives to solve certain issues you have. Using the MTN mobile app, you can carry out any activity on your line, and also access almost any information you may be seeking about the network and its products and services. The tool is available for use at all times of the day; 24/7.
How You Can Get The MTN App
As stated, the application is available for iOS and Android users but first, you will have to download it via the corresponding app store of your mobile device. While Android users can easily download it from Google Play Store, iOS users can get oy from App Store. It is important to note that whether you are getting the app from your android device or iOS, it is completely free to download and install.
Here are the steps to download and install the application on your mobile device:
Visit the app store of your phone operating system (Google Play Store or App Store)
Search for the MY MTN app and download and install it.
The next step to take is to launch the app.
To sign up, you will be required to put in your mobile number.
The process will be followed by an OTP which will be sent to you. Unless you receive and input the correct password, your sign up process cannot be completed.
Once you are signed up, you can go ahead and manage your account.
How To Login To My MTN Mobile App
Logging into the app is not the most convenient thing to do as unlike other apps where you can simply save your details and gain access whenever you launch the app, this does not provide for a password field. Instead, what you are always required to do is to make use of the OTP that MTN will send to you as soon as you launch the app.
Unfortunately, most people have complained about the delay in the OTP coming. There have been complaints by some that the OTP sometimes takes anything from an hour to up to 24 hours. While that is not the norm, here is a simple way that you can log into the app:
Launch the app on your mobile device.
Confirm your mobile number.
An OTP will be sent to your corresponding line.
Input the pin and you will be signed in.
When you want to log into the app with your sim in a modem, it becomes a challenge since you will not be able to see the sent OTP. Another issue that has been raised concerning the app is that the current version does not come with MTN MoMo, which means that you will have to download the mobile money application separately, which has been seen as a waste of space.
On the bright side, the app has a zero rate, which means that you can make use of it without needing to have any data on your phone.
Important Things You Can Do On The App
My MTN app is designed to be convenient for users while at the same time, providing for the major needs of customers. It has self-service functions to cater to the various needs that subscribers may have.
Here are all the things you can do on the application:
1. Account details: This gives you an overview of your present account details for both your airtime and data.
2. Account history and subscriptions: Also linked to your account details, you can use the app to check your account history and various amounts you have been charged for calls, data, and SMS. It also makes it possible for you to check all the subscriptions currently runnion on your line and the charge implications.
3. Check your rewards: MTN offers subscribers points for things such as data purchases, airtime, and other activities. You can make use of this app to check your loyalty points and also make use of them.
4. Share data and bundles: On the app, you can share your existing airtime with friends and loved ones or if you prefer, you could easily make a purchase for them directly on the app.
5. Pay postpaid bills: If you are a postpaid customer, there is nothing that stops you from taking advantage of the app to make pay your bills.
6. MyMTN Home Wi-Fi packages: MTN recently launched this package which promises 1TB of data each month and it can be accessed via the app.
Other things the app allows you to do include the following:
Personalise numbers
Manage linked numbers
Purchase airtime and data
See and easily switch between plans
Access special packages and offers
You Can Contact Customer Care on My MTN App
Apart from all the above functions that the MTN app serves, one can also make use of it to contact customer care service for any issue you are unable to handle. You can simply send an email to the network's customer care unit and your issues will be sorted out.
Note: Because MTN constantly updates the application to fix some bugs that are discovered, the network can make certain changes that may change the functionality, things you can do on the app and the login process at any time.