DSTV has grown into one of the biggest satellite broadcasting services on the African continent since its formation in 1995. It has been able to capture a larger chunk of what has now grown into a competitive market, thanks to its ability to continuously come up with many packages, products, and services that would meet the specific needs of its customers. One of such products and services is the DStv Now App.
DStv Now was introduced as the online version of DStv. With this, subscribers can access channels without having to make use of their decoders. They can simply watch on any internet-enabled device, including laptops, tablets, and even mobile phones. Hence, it makes it possible for one to access DStv on the go. What makes the DStv Now App even more interesting is that it is easy to download, register, login, and make use of.
What Exactly Is DStv Now App?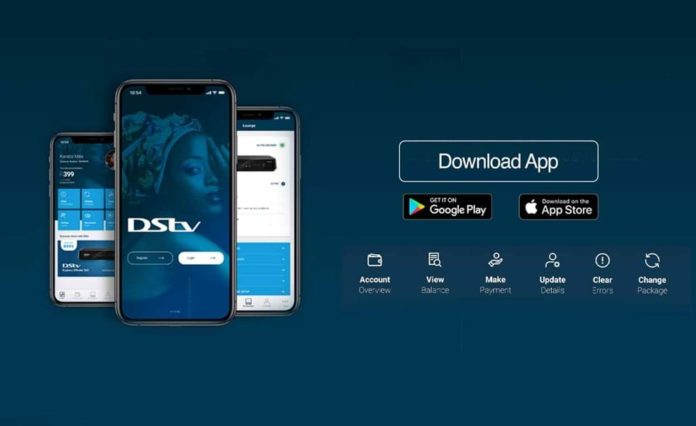 As stated, DStv Now is simply the broadcasting satellite's service that allows you to watch DStv on the go through the use of your mobile device or any other internet-enabled devices such as your computer, tablet, smart TV, or even a gaming console.
DStv Now, which has now been updated into the DStv App, makes it possible for one to view different programs on more than one screen, even when other members of the family are watching from the TV set. Even though the name has since changed, as DStv has made clear, the functionalities remain the same.
What makes this app different from the regular service that you access on a TV set making use of the decoder, is that it allows for one to access contents on different devices all at once. More so, using the app, you can download programs you want to your mobile device to watch later and even have different personalized profiles.
It is important to note that while the regular DStv only needs you to have a decoder to access, what you need when making use of the app is internet connectivity either through your mobile data or wifi and a device to connect it.
How To Download The App
DStv Now can be accessed on your computer or any other hand-held device, as stated. Hence, this means that while there is a mobile application, there is also the web version of the service for those making use of computers.
When you are making use of a computer, you do not need to download any app to allow you access the service; all you need to do is go to the DStv Now portal on: https://now.dstv.com/
On the other hand, if you are making use of a smartphone, there is a need to download and install the app on your device before you can access and get the full benefits of the service. Here are the steps to follow to download the app which is available for both Android and iOS users:
Making use of the device you want to have the app installed on, which may be a smartphone or tablet, go to the app store of your device. This means while Android users will go to the Google PlayStore, iOS users can go to the App Store.
Search for the DStv App. Note that DStv Now has now changed its name and updated it to DStv App.
After you must have found it, download and install the app.
Easy Steps To Register And Log Into The App
After downloading the app, you need to first register on it before you can use it. Here are the easy steps to following in registering for the DStv service:
Launch the app and click on Sign Up.
Enter your email address and your mobile number.
You will also be required to choose a password that is strong enough.
Now, click on the Create an Account button.
If you are a DStv Subscriber already, you will be required to link the DStv account to DStv Now.
Fill in the DStv account holder's ID number, DStv smartcard number, or DStv customer number to link your account with the app.
A confirmation email will be sent to the email you provided.
With the registration process completed, you can log in and start watching your favorite program from the app.
If you are making use of the web version on now.dstv.com, the good news is that the registration process is similar.
Note: People who are not subscribers of DStv can also register for this service and access free content that are available from time to time. To do this, you can register after downloading the app or by going to the website following these steps:
Click on the Sign Up button.
Enter either your email address or mobile number.
Next, enter a strong password and click Create an Account.
Since you are not a DStv subscriber, click Skip at the bottom of the form.
Next, you can check your inbox for a confirmation email.
Log in and start watching online either through the app or other internet-enabled devices or using the web version.
You Can Watch All DStv Channels On DStv Now
One of the most fascinating things about the DStv Now service is that it can be accessed by anyone who is subscribed to any DStv package. Also, you will not be charged any extra fees when making use of the service.
If you have successfully linked your DStv account to your DStv app, you can watch all the channels that are available to your package as far as your subscription is still active. Hence, won't be missing out on your favorite channels when you subscribe to the service but you are always on the move. What this means is that if you are a DStv Premium subscriber or even a Compact subscriber, or any other package for that matter, you will get the same programs and shows when you register for the DStv Now service.
In addition to that, there are free channels that you can access using the app. The channels can be accessed whether you have an active subscription or not, or if you do not have a DStv decoder. Here are the channels that are currently available for free using the DStv Now App:
100 – DStv
180 – People's Weather
238 – SuperSport Play
313 – PBS Kids
317 – Mindset PoP
320 – Channel O
343 – TBN
400 – BBC World News
401 – CNN
402 – Sky News
403 – eNCA
404 – SABC News
405 – Newzroom Afrika
405 – Al-Jazeera
414 – Euronews Now
417 – africanews
It is important to understand that DStv reserves the right to change its policies on the free channels at any time, just as it can make changes and update the list of free channels. The free channels can only be accessed when you are using the DStv Now service.
The DStv Now App Makes It Possible To Watch On More Than One Device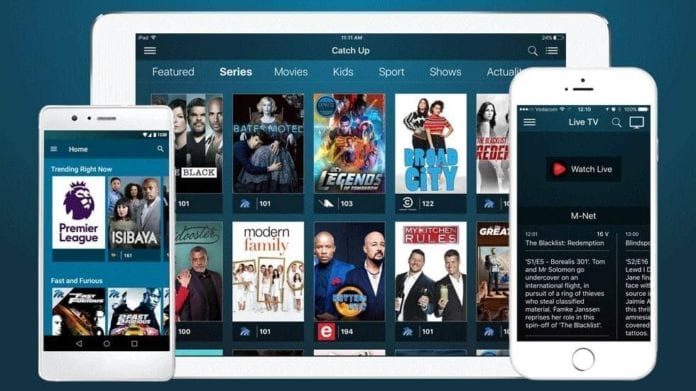 One thing that stands out as possibly the best feature of the service is that it allows for one to view programs, not just on the go, but also on more than one device at a particular time. More so, you can register as many as four different devices to make use of your DStv Now account by creating different profiles for them.
The different devices are not locked to only watch what you are watching at a particular time as everyone can watch what you want without any interference. With that said, some of the devices that you can make use of to watch DStv programs on the go include the following:
iOS and Android smartphones and tablets.
Samsung smart TVs – this is limited to a few models from 2015.
Hisense smart TVs – limited to a set of models from 2018.
LG Smart TV models running webOS 3.0, 3.5, and 4.0.
Xbox gaming consoles – this works with Xbox One, Xbox One S, Xbox One X.
Apple TV – this is limited to 4th generation and newer sets.
Google-certified media players running Android TV.
What To Do If DStv Now Is Not Working Or Showing All Channels
Like all other services, the DStv Now App is not immune to having some problems as you continue to use it. The good news is that no matter what the issue is, there are always simple means of fixing them. Here is a look at some of the issues that may make it impossible for you to log in or make use of the app and how you can fix such issues:
Forgotten Password
One of the main issues people may have when it comes to using this app is forgotten passwords, especially when you want to access it on a different device from the one you have always used. Here is how to fix the issue of forgotten passwords on your DStv Now App:
Launch your app or go to the DStv Now site on your computer.
Click the 'reset password' option.
You will be required to either enter your email or phone number.
Next, click on 'Reset'
A 4-digit OTP (one-time pin) will be sent either to your email or on your phone, depending on what you put in.
Enter the OTP and click on Continue
Put a new password in the appropriate field and then confirm it
Finally, click on Create Password. You can now make use of this new password to log in and enjoy your viewing.
Can't Access Content Because Of Browser Issue
There are times when you will be using your web browser and suddenly, you start experiencing some glitches. When this happens, there is a very high chance that it is because of your web browser. Because this issue mostly happens with Google Chrome, fixing it is as simple as clearing your web browser data following the steps below:
Launch Google Chrome on your computer.
At the top right, you will see three vertical dots or lines. Click on them.
Next, click More Tools.
On the expanded field, you will see Clear browsing data. Select it.
A time range will appear for you to select from Last Hour to All Time. Select what you want.
Check the appropriate boxes relating to what you want to clear as you will see Browsing History, Cookies and Other sites data, and Cached images and files.
Click Clear data.
Kindly log back into your DStv Now account and the error should be fixed.
Irregular Behavior Of DStv Now App
Apart from the aforementioned, there are other problems that you may come across that have to do with how the app is behaving. Most of the time, such problems can be caused by something as little as making use of an outdated DStv Now App. All you will be required to do to fix this issue is to head to your appropriate app store and update the app.
Other Important Benefits Of The App
The DStv Now service is kitted with many benefits for both subscribers and non-subscribers of DStv. Among the thing that subscribers stand to benefit from the service are the following:
You can download live content to watch later: One of the best features of the app is that it makes it possible for one to download programs and shows that you can later watch. This is available via the DStv Catch Up which you will get on the app, allowing you to download up to 25 titles to watch in your free time. Note that this is only available for people making use of the app itself.
Live streaming at a go: Most times, either because you are unable to get back home on time or because of another issue you are unable to watch your favorite show on TV. With the DStv Now app, it is possible for you to stream live any show you want at any time of the day and wherever you may be.
There is also a PC version of DStv Now: Apart from the app which is available for smartphones, tablets, and other hand-held devices, it is also possible to access the service on your PC, as stated, using the web version of the service on your PC browser.
You can plan your viewing: The app makes it possible for you to access the DStv guide 8 days in advance. This means that you have 8 days to plan for the programs you want to watch.
There is also kid-friendly content: There is a dedicated section for kids-friendly content which you can set with a PIN code so that your young ones can also access content that is designed for them without any fear of them coming across something inappropriate.
Is There Any Difference Between The DStv App and DStv Now?
Before now, the DStv Now used to be different from the DStv App, but the two have now become one. Hence, when you download the DStv App, you will still be able to access all the content and features that the Now app used to offer.
According to DStv, the major change it has done to the app is just to change the name as everything else is the same. For those still using the former app, once they update, it will become the DStv app.
That said, the name has not changed for PC users or those using a web browser.