SIM swap is the process of retaining your mobile number while you change your SIM card. It happens with the same network provider's SIM cards, unlike SIM port that happens between different network providers. There are several reasons why users may need to swap their SIM card, thanks to the fact that most network providers have made it possible for users to change their SIM and retain numbers. Vodacom users can do a SIM swap whenever the need arises, as the network provider has made it so easy for users that they do not necessarily need to visit an outlet. So if you are a Vodacom user seeking how to swap your SIM, you should absolutely keep reading.
When Do I Need To Do A Vodacom SIM Swap?
Several situations may warrant the swapping of SIM cards. Vodacom users can swap their SIM when their phone – which contains the SIM – is stolen or lost. By retaining their numbers, they can avoid the uphill task of giving out new numbers to previous contacts and also prevent whoever has the phone from swindling their contacts in their name.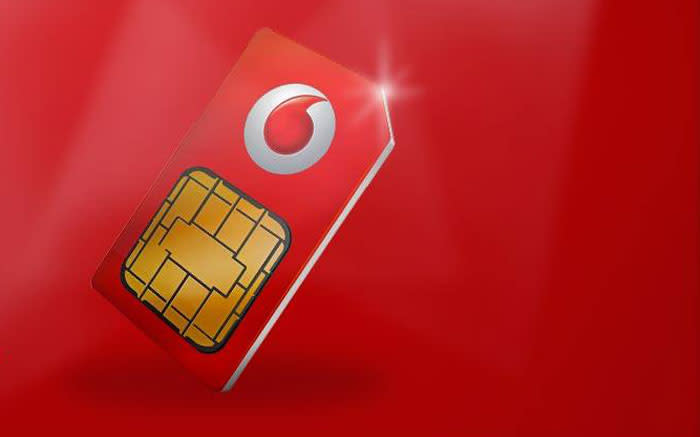 Vodacom users may also need to swap their SIM if they bought a new device and need a smaller SIM to fit into the device but still want to maintain their number. SIM damage is also a good reason to do a SIM swap on Vodacom.
Whichever reason you may have, the goal is to retain your number after changing your SIM card. Vodacom has two different procedures for SIM swap for prepaid users and contract subscribers.
What You Need to Know About Vodacom SIM Swap
Before swapping your SIM, there are basic things you need to know about SIM swap on Vodacom. Having adequate knowledge and understanding will help you make a better decision on whether or not actually to swap your SIM. Here are the things Vodacom users should know before swapping their SIM:
The PUK number and PIN of your new SIM will NOT be the same as that of your old SIM card.
Whatever service or bundle you were on will remain the same because those services are linked to your phone number and not the SIM number.
When the process is successful, your RICA information will be moved to the new SIM.
Vodacom users who misplaced, damaged, or bought a new SIM card and wished to retain their number have more to gain if they swap their SIM.
How to Swap Vodacom SIMs for Pre-Paid Users
The process of swapping your SIM as a prepaid user on Vodacom is much easier and straightforward than that of Vodacom contract subscribers. That is not to say that SIM swap for contract subscribers is difficult. Prepaid users do not have to visit any Vodacom outlet to carry out the process, as they can do so from the comfort of their homes. All a prepaid subscriber need is their cell phone, and they can easily carry out their SIM swap.
Here is how to go about it:
Purchase a new Vodacom prepaid SIM card.
Register your new SIM card with RICA.
After the registration process, insert the new SIM in a device and dial the Vodacom SIM Swap Number 136 – using the new Vodacom SIM.
Select the option that allows you to use your former Vodacom number.
The call will be redirected to a customer care agent who will assist you with the SIM swap.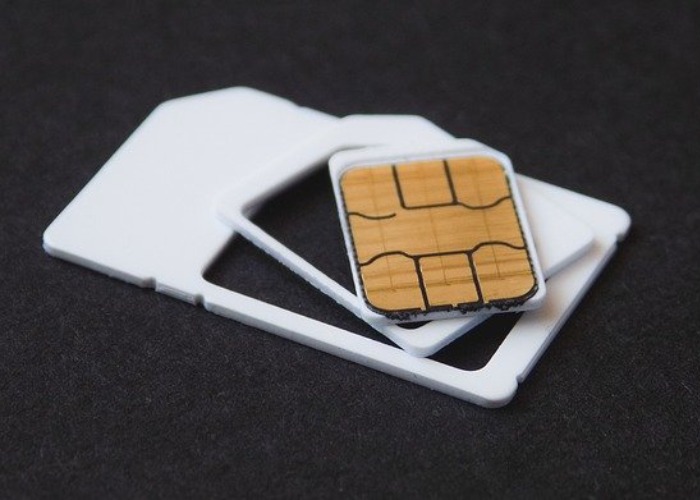 Processes for swapping Vodacom SIM for prepaid users take about two to twenty-four hours before the new SIM card starts working. When it's done, you can start receiving and making calls using the new SIM card while retaining your previous number.
SIM Swap on Vodacom for Contract Subscribers
Unlike Prepaid users who can easily swap their Vodacom SIMs in their home's comfort, Contract subscribers will have to visit a Vodacom outlet for the same purpose. This is because the ongoing contract on the former SIM will have to be transferred to the new SIM, and – only a service agent can do that.
While going to a Vodacom outlet, contract subscribers should not forget to go with the following requirements:
Identification Document (National ID)
A new contract SIM with which your former SIM will be replaced.
The Vodacom mobile number you will like to retain.
Proof of residence.
The new SIM card can be purchased and registered with RICA at the Vodacom outlet, while the proof of residence will be used for the RICA registration. After the registration, the Vodacom agent will process the SIM swap, and after two to twenty-four hours, your new SIM will be working with your old SIM card's number.
How To Prevent Vodacom SIM Swap Fraud
Phone users need to be careful about unauthorized SIM swaps and SIM ports. SIM swap scam is a growing cybercrime where hackers fake a SIM swap for targeted network users to access their information. SIM swap fraud is dangerous because these hackers can access your emails and other personal details like your bank account, which may lead to devastating consequences for the victim.
Vodacom has made it possible for its users to prevent unauthorized SIM swaps. Whenever a SIM swap is requested, whether authorized or unauthorized,  the network provider sends a message to the user. If you actually requested a SIM swap on Vodacom, all you need to do is acknowledge the message and wait for some hours for your request to be processed.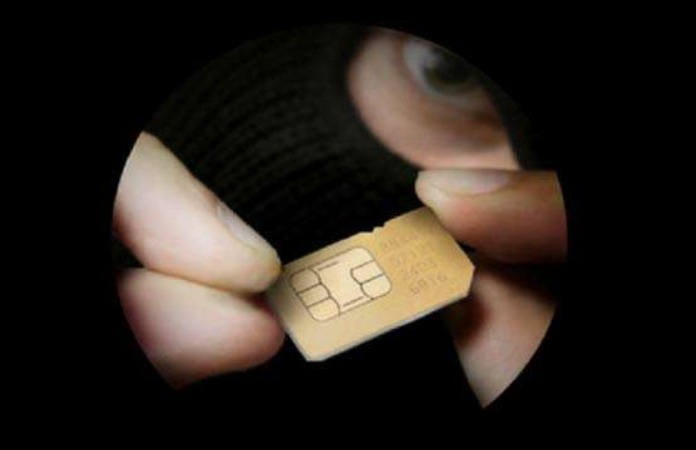 Users who did not request a SIM swap but received a SIM swap notification are expected to call 135 immediately. Remember that you will not ignore a SIM swap notification except you actually requested a SIM swap.
How to generally avoid SIM Swap fraud
To prevent SIM swap fraud, here are some tips you might want to take note of:
Do not click links to mails from an unsecured, unknown, or untrusted source.
Never give out your details to anyone who claims to be from a company and requires your information for any reason. Rather, call your network customer care service or bank customer care line.
Keep important information safe and avoid giving them out to anyone.
Do not entertain calls or respond to messages from anyone who claims to be agents from your bank or network provider.
Is it Possible to do a Vodacom SIM Swap Online?
This post contains the two approved methods of swapping your Vodacom SIM cards. To avoid fraud, you may want to stick to the above-mentioned methods. Also, the number to call for a Vodacom SIM Swap is 136, and this is for prepaid users only. For now, there is no USSD code for carrying out a SIM swap on the network; neither can you swap your Vodacom SIMs using SMS.
How Long Does It Take To Swap Your Vodacom Mobile Line Successfully?
Vodacom SIM swap typically takes a minimum of two hours and a maximum of twenty-four hours to be successful, so you may have to be patient for a while. If your SIM Swap is taking longer than necessary, you can call the Vodacom customer care line (082135) to confirm the SIM swap status.