It is never out of place to find out how much money you have in your bank account and more. In fact, checking your account from time to time helps you to know your financial stand and also find out problems like fraud or errors before they escalate. Nowadays, mobile phones, tablets, apps, and other devices make it easy for clients to check their Capitec account or loan balance from just about anywhere.
Banks' mobile apps typically enable users to do even more than they can carry out from a desktop computer anytime, including seeing their account balance without visiting the banking hall. People who do not have or make use of apps also have other platforms designed to meet their needs. The paragraphs below cover all you need to know about the processes involved in checking your Capitec account or loan balance with or without the bank's app.
How To Check Your Capitec Account Balance With The App
Gone are the days when people queue up in the banking hall to find out how much they have in their bank account or make other easy transactions. Things have changed over the years, and so has the banking system. Virtually all contemporary financial institutions have digitalized ways to do several things, including checking people's account balance.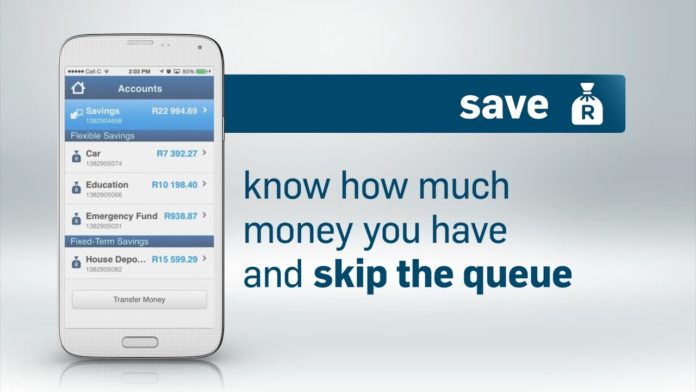 Capitec bank is not left out in the journey towards modernizing banking procedures. They have made it easy for clients to check their account balance using their cellphone, app, and other platforms.
Let's look at how you can use your Capitec banking app to find out your account balance.
Select Save
Log in with your details.
Your available balance will be presented to you.
If you do not have the Capitec banking app, follow the under-listed procedures to get it.
Visit your nearest Capitec branch to verify your phone.
You'll be sent an SMS to download their app.
Once downloaded from the store, install and activate the app.
Enter your remote PIN, and you're ready to carry out your banking activities on your phone.
The following phones are compatible with the Capitec banking app
1. Any Android phone running version 5.0 and higher.
2. Huawei phones running Huawei Mobile Services and EMUI 10
3. Any Apple phone running version iOS 9.0 and higher
Other Ways Of Checking Your Capitec Account Balance
There are three other ways you can find out how much you have in your Capitec account. All of the three options are easy to use and effective as well. All you need is a working phone and ATM card. If you encounter any difficulty using any of them, contact Capitec customer service for help and direction.
1. Mobile Banking
Dial *120*3279#
Select 2. (which is balance inquiry)
Once you demand an inquiry, you would be able to see your available balance.
2. Internet Banking
Log in
Click on your account number
Your current and available balances will be presented to you.
3. ATM
Enter your PIN
Select Available Balance or Balance Enquiry
Your available balance will pop out on the ATM screen.
Note: Capitec bank will never ask you for your PIN. So, please do not share it with anyone or disclose it. This is for your money to be safe.
Concerning Capitec account balance transaction fee: the bank has maintained a reasonable approach towards it, even though many things about them have changed over the years, including their app.
Whether you are using their app, the ATM, internet banking, or even mobile banking, there is no fee attached to the transaction. In other words, you can use any of the platforms to check your account balance free of charge.
How To Use The Banking App To Check Your  Loan Balance
The first step is to download the Capitec banking app.
Enter your secret Remote PIN
You would be signed in instantly.
You can now view all your available account balances.
Other Ways To Check Your Loan Balance Without The App
As an innovative bank, Capitec bank has a reputation for striving to make its clients' lives and banking experience easier. Their simplified banking solutions are some of the ways they've proven they are the best in the banking business.
Apart from their app, you can also use the Capitec loans table to check your Capitec Loan Balance.
This is how the process works:
Select how much credit you need.
Choose the number of months you need to pay it back (1, 12, 24, 48, or 84 months)
An interest rate will be calculated. The calculator defaults to the minimum interest rate you could qualify for.
Capitec works out your repayments per month.
You have to visit any nearest Capitec bank to determine if your loan balance is the same as your account and if you would be charged for checking your loan balance with your app or the loan table.
How Do I Apply For a Loan With My Capitec Account?
You can use the Capitec banking app to get an estimate, or you can do that online to apply for a loan of up to R250 000. Once you do that, you'll get a personalized offer based on your affordability, after which you can choose between the amount you want, the lowest monthly installment, or the lowest interest rate, beginning at 12.9%.
To apply for a Capitec loan, you need the following documents:
Original identification document. Please note that a marriage certificate, divorce court order, or name change letter will be required if your name and/or surname differs from your identification document.
Latest salary slip: The bank basically needs any original bank statement showing your latest 3 consecutive salary deposits into an account in your name (an over-the-counter bank statement must be stamped).
Note the following:
You must be 18 years or older to qualify.
If you are blacklisted, you will not qualify for credit.
You can also apply for a loan via the under-listed ways.
Online
On our app
Visit your nearest branch.
Call us on 0860 66 77 89
Some Frequently Asked Questions And Answers
Yes, you can. All of their applications are available online, and the best way to fill out your form is on your computer.
2. How much does it cost to open a Capitec bank account?
The transaction and savings account is your main account (R25 minimum balance; R5 monthly admin fee) that gives you affordable banking and up to four free flexible, fixed, or tax-free savings plans.