You can check your Tyme Bank balance through the Tyme Bank customer service center, Tyme bank smart app, the USSD, WhatsApp, TymeBank Kiosk in a Pick n Pay or Boxer store, or even your nearest ATM.
It is also important to note that customers are not allowed to check their balance at a retailer's till point or point of sale (POS) device, as stated by the bank. However, any of the above means guarantees easier and faster transactions at any given time.
Process for Tyme Balance Check
There are various ways Tye bank customers can check their bank balance. These multiple avenues are designed as a way of helping customers check their balances without always queuing up at the banking hall.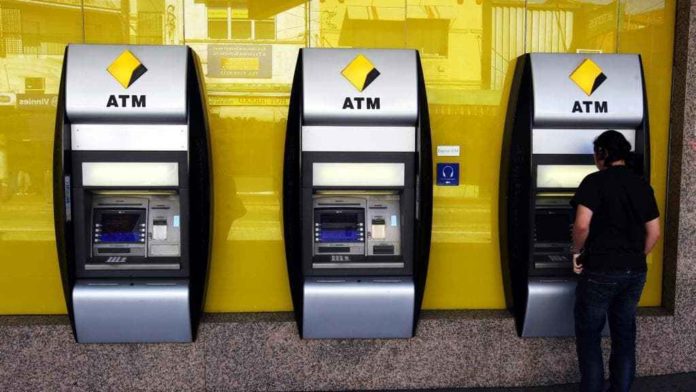 We will present seven reliable ways to find out how much you have in your bank account conveniently. They include:
1. Internet Banking
The Tyme Bank internet banking ensures your money is protected by security updates, passwords, PINs & OTPs, and again you don't have to queue any longer at ATM or even carry less cash.
This banking option is simply to bank on the run as you can conveniently check your balance and do other transactions regardless of the place, time, or day.
To begin:
Enter your South African ID number.
Enter your Password.
Hit the login icon below.
Navigate to where you have the online banking options.
Choose View Balance.
Your account balance will be quickly displayed on your device.
Note:
Tyme Bank does not charge its customers for subscribing to its online banking platform.
Besides checking your account balance, you can also carry out many transactions online. Some of them include managing your savings with GoalSave, managing payments and SendMoney, running debit orders, deactivating and reactivating visa debit cards, buying airtime, SMS bundles, electricity, and obtaining bank statements, proof of payments, proof of account, and tax certificates.
2. Tyme Bank Smart App
The Tyme bank smart app is one of the fastest and most reliable tools for carrying out bank-related activities even from the comfort of your home. However, your need an internet-friendly device and data to access the app.
The first step towards using this option is downloading the Tyme Bank app on your Android on PlayStore or iPhone on Apple Store. Once you complete the download, go ahead to register your profile. You would need a simple username and password to complete the process. You won't be charged for subscribing to the bank's banking App.
To check your account balance with the app:
Log in using your username and password.
Navigate to where you get to view your transactional bank balance.
Note:
The Tyme Bank app allows customers to have their accounts in one place.
They can also manage their personal details, add and remove devices, update their preferences, and enjoy 24/7 access to their debit card, EveryDay account, and GoalSave statements without reaching out to the bank's Customer Service Centre.
3. Tyme Bank USSD Code 
You can check your Tyme Bank balance via the USSD. The process is very simple and easy to navigate.
Start by dialing *120*543# on your phone
Press the green or Enter button on your phone.
You will receive a message from the bank notifying you of your bank balance.
You can also dial *130*543# on your phone to complete the transaction.
Note: The USSD  option is absolutely free of charge for Tyme Bank customers.
4. Tyme Bank WhatsApp
You can view your account balance on Whatsapp by connecting to the bank via the phone number 0860 999 119. Once you save the number as Tyme Bank, go ahead to reach out to them on the platform.
You will be presented with several banking options to choose from. Select View Balance to complete the transaction.
5. Any Tyme Bank Kiosk in a Pick n Pay or Boxer store
Tyme Bank has several TymeBank kiosks all over South Africa in almost all Pick n Pay and Boxer stores. Click this link to complete the process of finding a TymeBank Kiosk nearest to you.
6. Any ATM
You can also find out your account at any nearest ATM. All you need to do is to have your card and password ready. Tyme, however, charges R2 for this service.
7. Tyme Customer Service Centre
The Tyme Bank Customer Helpline and Help Centre for customer support are always available 24/7. Call them on 0860 999 119 to find out your account balance.