The entire process of applying for the SASSA grant is straightforward. While some categories of grants can be applied for online, others can only be applied for at any SASSA office. However, irrespective of how you apply, you can always keep track of your application to know if it is still in progress. As the application process is straightforward, so is the process of checking your SASSA grant application status. You don't have to bother about visiting the SASSA office closest to you and standing in a queue as the process can easily be done online. As you continue to read, you will get to know how to check your application status and the meaning of each of the levels of progressions.
SASSA Grants Are Categorized To Meet The Needs Of Different Classes Of South Africans
Though residents and citizens of every country are expected to work to earn a living and take care of themselves, we cannot deny that not everyone can work due to physical inabilities. Sometimes, the money we make from jobs is not always enough to take care of all our needs, and other times, getting a job is not so easy, and all of these factors contribute to poverty and hunger.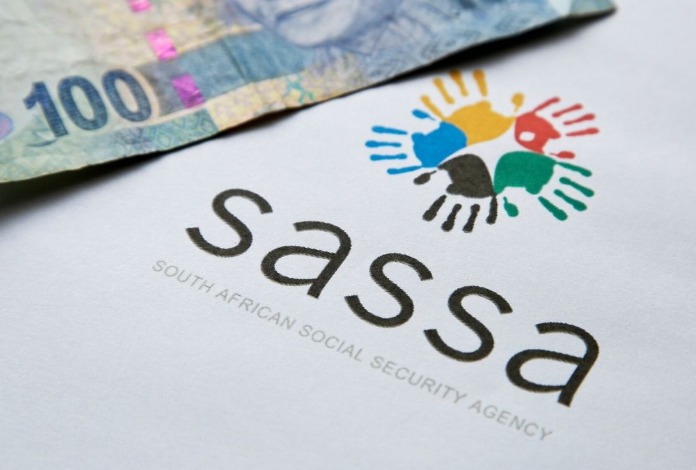 It is the responsibility of the government of every country to see to the welfare of its people by ensuring that disadvantaged people financially live above the poverty line and can afford a decent meal for themselves. It is no news that so many African countries have many of their residents living below the poverty line. South Africa does as well, but the government is doing all it can to eliminate poverty and hunger in the country.
To see to it that financial help goes to the people who need it in the country, the South Africa Social Security Agency (SASSA) was formed in 2005 with the responsibility of dispensing funds to South African residents in an organized manner. To make this possible, the SASSA designed different categories of grants so that whenever anyone is applying, what they are applying for will be well defined. These different categories of grants have different requirements and monetary benefits, and they are as follows:
Categories of SASSA Grants
Child Support Grant
Disability Grant
Care Dependency Grant
Grant for Older Persons
Foster Child Grant
War Veteran's Grant
Grant in-Aid
Social Relief of Distress (SRD)
How Do I Apply For A SASSA Grant?
Before you need to check your SASSA grant application status, you must have applied for the grant first. And like you already know, the application is easy. But at this time, not all categories of SASSA can be applied for online; only Child Support, Foster Child and Older Persons' grants have an online application process, and here is how it works:
Visit the official SASSA online application website.
Click on 'Apply for a Grant.'
Select the grant you wish to apply for.
If you already have an account, then proceed with the application process.
If not, proceed to create an account first by clicking 'Register.'
Fill the form that will display on your screen.
After that, click on 'Save.'
Now you have created an account, proceed with the online application process by following the prompts.
For other categories of SASSA grants applications, you will have to visit any SASSA office to fill out the application form. To avoid the stress of going back to the office a second time, be sure to take all relevant documents. All the different categories of grants require unique documents, so know what is required for the category you intend to apply for.
How Do I Check My SASSA Grant Status?
We have already established that checking your SASSA grant application status is very easy and can be done online, so without further ado, here is how to check your SASSA grant Application status online:
Visit services.SASSA.gov.za.
Click on 'Track My Application' located at the yellow navigation part of the page.
Enter your account email address and password.
Proceed to check your application status by following the prompts.
It is important for you to check your application status to ensure that it is being processed and that there was nothing wrong with your application. Also, checking your status helps you know whether you have been selected to become a grant beneficiary or not.
You Can Also Track Your Application Status At Any SASSA Office
Those who do not have access to smart gadgets to track their application status can also track theirs by visiting a SASSA office. All you need to do is visit the office with your application receipt and ID documents. When there, tell the person at the reception what you want to do, and they will assist you with relevant information.
How Do I Check My SRD R350 Grant Application Status?
The process for checking the SRD R350 grant is different from checking that of other grants but still as easy. Here is all that you need to do:
Visit the SASSA SRD grant website.
Scroll down the home page to where you see  'Application Status.'
Click on the yellow 'Click here to check online' button.
Enter your South African ID.
Enter your mobile number.
Tap on 'Submit.'
How Long Does SASSA Grant Take To Be Approved?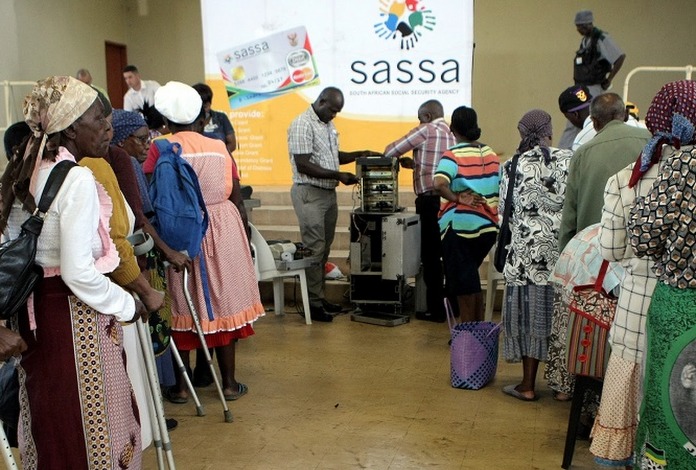 After applying for SASSA Grant, it takes a minimum of three months for your application to be approved and for you to start receiving payments. This is why it is important for you to always keep track of your application process to ensure it is in progress, so you do not just wait for three months in vain.
When I Check My Application Status And See 'Pending' What does It Mean?
When you check your Application status and see 'Pending,' it means that your application is in progress. Once it is verified, you will receive an SMS telling you whether it was approved or rejected.
If My SASSA Grant Application Is Rejected, What Should I Do?
Tracking your application status helps to know if the application was accepted or rejected. In a situation where your application was rejected, you can apply for a review.
Before applying for a review, you may want to go back to the application you sent, review your document, and be sure that you are actually eligible for the grant you applied for.
What Should I Do While Waiting For My SASSA Grant Application To Be Approved?
While waiting for your application to be approved, you should keep track of your application status. If you are in desperate need of money, you can apply for the temporary social relief of distress grant that takes a shorter time to get approved.
If I Don't Receive A Notification From SASSA, Should I Re-apply?
No, there is no need for re-application while waiting for the outcome of the first application. That will be a duplicate application, and SASSA takes one application per person.