DStv offers great services and excellent channels, but at the same time, it has various subscriptions that are relatively on the expensive side. If you have found a particular subscription package that is more affordable or you no longer need the subscription you are currently using, or even for any other reason, you feel it is time to finally cancel your DStv subscription, the process is very easy and straightforward.
To cancel this service, there are many available processes to follow, including through the use of the DStv mobile application, online means, or you may decide to call the customer support number of the satellite TV service provider.
All The Ways To Cancel Your DStv Subscription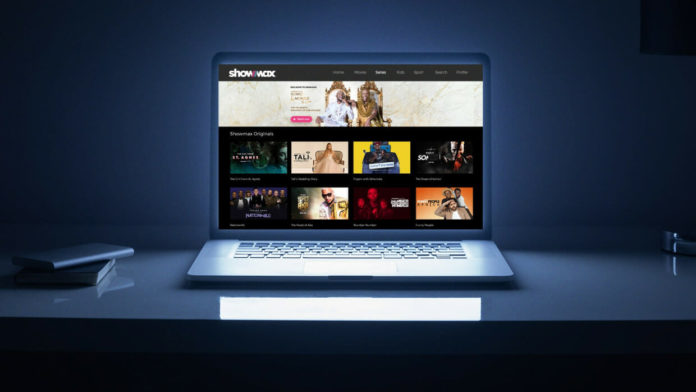 What seems to be a question for a lot of people is whether or not it is possible for one to cancel a DStv subscription entirely. The simple answer to this is that one can actually do that. Most importantly, you do not need any technical skills or expertise to cancel the service.
It is necessary to understand that cancellation of your subscription does not mean you want to terminate the account entirely. Instead, it means the particular subscription that you are on, is probably not serving you and you want to do away with it.
As stated, there are various ways in which you can cancel your DStv subscription for any reason and at any time you feel like doing it. You can cancel the service through the self-service option using your computer, or via the DStv mobile application, or even through the DStv WhatsApp Self Service ChatBot.
Cancel DStv Subscription Using Self-Service Option
The most popular way to carry out almost all activities as regards your DStv subscription is through the self-service option. This is why it will always be the first recommended way through which you can cancel your subscription. It is convenient and through this channel, you can solve most issues by yourself without consulting an agent or leaving your comfort zone. To do that, here are the steps you will need to follow:
Visit the DStv website either on your computer, tablet, or any compatible mobile device
At the top right, click on sign in
Next, you must enter your details as required and go ahead and log in
On the menu, kindly click on My Products
From the options, you will see the different packages you are currently subscribed to Select the one you want to cancel. This may include Showmax
From this point, all you have to do is follow the subsequent instructions
Finally, you have to confirm the action after following the procedure above before it can be canceled
How To Cancel DStv Subscription Using The Mobile Application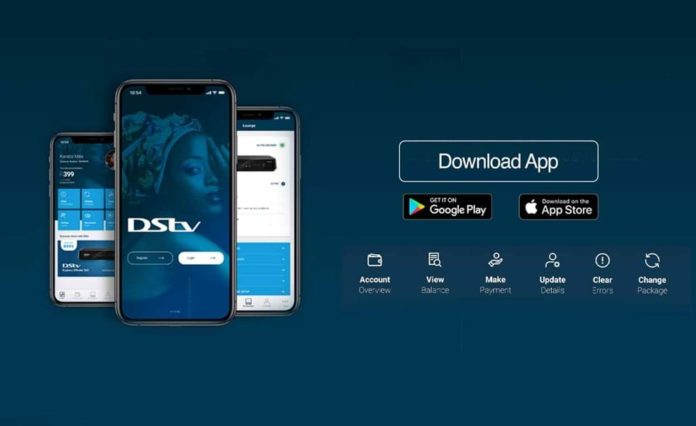 Making use of the My DStv mobile application is another simple way through which you can cancel any subscription that you no longer need. The application is available for free download to both Android and iOS users in their respective online stores. Once you download and install the app on your mobile device, you will need to sign up using your DStv details and then launch it.
Having downloaded and launched the app, here are the steps to follow in canceling any subscription:
Go to My Products
Browse through the product you want to cancel your subscription for, such as Showmax
Give your permission for the service to be canceled
If it is your DStv account that you want to cancel/delete, you can also do that here, following the steps below:
Open the DStv mobile application
Go to Settings
You will see My Account. Click on it
An option will be provided for you to delete the account. Select it if that is what you need
Confirm and your account will be deleted
The DStv WhatsApp Self Service ChatBot Is Also Another Way To Cancel The Service
The DStv WhatsApp channel has become one of the most convenient ways to manage your account. Not only that, but it also comes in handy when you want to cancel your account. Here are all the steps to follow if you prefer to use the Whatsapp option to cancel your DStv subscription:
First, save the DStv WhatsApp number on your contact list by using the number; 060 060 DStv (3788).
Next, launch your WhatsApp and search for DStv contact (Using the name you saved it with)
Send "hello" as a message
A list of options will be made available for you. Select the appropriate options and you will be led to complete the cancellation
Note that the Whatsapp option provided here is only available for South African DStv subscribers only.
Numbers You Can Contact To Cancel DStv Subscription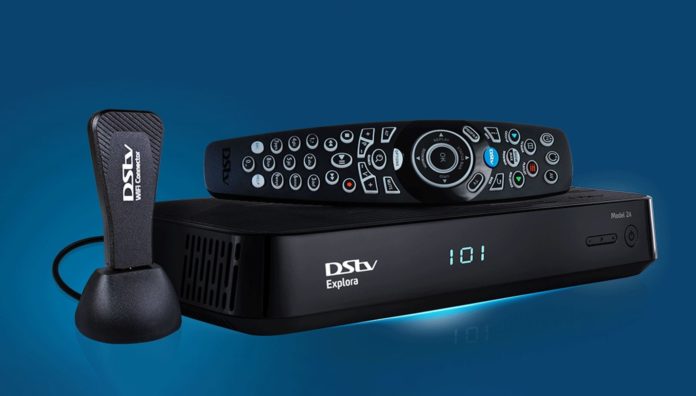 If you are having challenges with canceling your subscription using the steps provided above, another easy way to cancel any DStv service is through the contact number of the service using the details below:
Call Center: (011) 289 2222
Apart from this number, there are other means through which you can contact DStv either for a service to be canceled or anything else. These include the social media handles of the satellite service – Twitter (Twitter@DStv) of Facebook (facebook.com/dstvselfservice/).
Difference Between Canceling A Subscription And Canceling Your DStv Account
Canceling a DStv subscription is not the same thing as canceling a DStv account. When you cancel a subscription, all you are doing is either canceling a package or an add-on service such as Showmax or even Netflix.
When you cancel a subscription, you can easily change to another one of your choices. For example, you can cancel EasyView or Family and decide to go with DStv Access.
On the other hand, when you cancel a DStv account, it means you are leaving the satellite service entirely. Hence, it is important to know the difference when you are looking to cancel a subscription rather than your account.
What Happens After You Cancel A DStv Subscription?
When you cancel a DStv subscription, the service does not terminate immediately until it expires. This means that cancellation of the subscription takes effect after the current one runs out because it is on a pre-paid basis and you cannot get a refund.
However, if you are looking to cancel a lower DStv subscription for a package that is higher, what you may only need to do is upgrade from the current package to the one you want.
If you terminate your DStv account, it may take effect immediately. However, when you finally want to reactivate it, you will have to pay for a new package as the one that was paid for before the account was terminated will not serve.
It Doesn't Take Long To Disconnect After A Cancelation Has Been Initiated
After canceling DStv your subscription, the command is processed immediately but takes effect once the current service expires. As stated, since it is a prepaid subscription which could either be a package or add-on service, it doesn't terminate automatically until after the period expires.
If it is a package that you have set on automatic renewal, by canceling it, it will not renew when it reaches the time to renew. There is no charge or any repercussion when you want to cancel DStv subscription.
On the other hand, if it is an account that you are terminating, it takes effect immediately and you will not get a refund for the service that you are currently holding on the satellite.
How You Can Cancel DStv Price Lock
Skip 2 years of price increase! SMS 'Price Lock' to 36483 & get DStv Compact + Explora + Access Fee for R529 pmX24 pic.twitter.com/j2wAJIE8hQ

— DStv (@DStv) February 20, 2016
While the processes listed above cover when you want to cancel a simple DStv subscription, it becomes more complex when you are trying to cancel a DStv Price Lock. This is because rather than just a subscription, this is more of a contract that you entered with DStv and it could be valid for up to thirty-six months. Terminating the contract before it elapses will cost you a fee which can be very huge.
With the DStv Lock, you will have a decoder installed for you and a monthly fee that is fixed for a specified number of months. Based on the agreement, you can mandate your bank to keep making the payment from your account for consecutive months until the contract is over.
Follow This Procedure To Cancel DStv Price Lock
It is important to note that most of the time, canceling the price lock agreement is not as easy as canceling a normal DStv subscription because as one of the clauses to which you sign in the agreement, it is a must for you to pay for all the months that you are locked in, once you sign the agreement. However, you can still cancel it at any time.
The most convenient way of canceling the DStv Price Lock subscription is by contacting DStv. According to the terms, it is important to write to them and give a notice of 20 working days.
After a request is made for the termination of service, DStv will calculate the amount it believes you still owe. This is calculated by adding up all the amount that is owed up to the date of cancellation, as well as the fees for cancellation. Another thing that will be added to this is all the reductions you were previously granted with respect to the contract. According to DStv, this will be applied to the maximum extent permitted by law.
This is the best way to cancel the DStv Price Lock agreement as apart from this, DStv has not given clear details regarding how one can cancel the service online. Another avenue that one can consider is using the call center number of Multichoice or you can contact them using the following details:
Contact number: +27 11 289 2222
Email Address:

[email protected]

Postal Service: PO Box 1502, Randburg, 2125, South Africa
Physical Address: 144 Bram Fischer Drive, Ferndale, Randburg, South Africa (There are other various centers you can visit)
Note that it can take more than 20 to 40 working days from the moment you apply for the service to be canceled before it can finally be processed. You can also request to know how much you owe at the same time or you can leave that for a future date.
There Are Consequences Of Canceling DStv Subscription If You Are On Price Lock
If you have entered this agreement with DStv and you want to cancel your subscription before the due date, the consequence is that you will be made to pay a cancellation fee and a summation of all the remaining months, although there will be a discount for you.
With that said, it becomes clear that there is no room for getting a refund in any way for the months you have used, but instead, you will be the one to pay the satellite service for the months that you no longer want to use.
Why You May Consider Canceling The Price Lock Agreement
Even though it is not easy to cancel the subscription and you may incur some losses in the form of payment for cancellation and the months you have not used which may be huge, there are some serious reasons that may force someone to want to cancel the service including the following:
Lost, stolen, or damaged equipment: If your TV, decoder, or any equipment you are using to access the service is either lost, damaged, or stolen, you will be left with no option than to cancel it as failure to do so would still mean that you will pay for the remaining months without actually using the service.
Your access has been suspended: If for failure to pay an outstanding fee your service is suspended, you may also want to cancel the subscription. Unless you cancel it, you will still have to pay for the period you didn't use because it was suspended when the contract is still on.
You either want to downgrade from the package or find a cheaper service: If you request that your DStv Price Lock package be downgraded to a lower package, this will make the contract to be terminated and you will be billed for the termination and other outstanding fees. Also, you may request for it to be canceled if you find a satellite service that meets all your needs and offers you something cheaper than what DStv has.
If you are leaving South Africa: Assuming you are leaving the country for somewhere else before your contract elapses, you may also need to cancel the subscription and settle the outstanding fee.