The South African Social Security Agency (SASSA) was founded in 2005 and since then, it has continued to make use of technology to improve its services and save grant beneficiaries a lot of stress. One of the biggest innovations of the SASSA Scheme is the introduction of the SASSA card.
Just like your regular bank Visa or MasterCard, SASSA has a card with which beneficiaries of the monthly grants can withdraw their money at any ATM or withdrawal point. This card works in a very similar way as your bank card and is very easy to make use of. The card allows its users to perform a good number of services. As a beneficiary of the SASSA grant, it is important that you get to know all the other transactions you can perform with your card other than cash withdrawal.
What You Should Know About The SASSA Grant Card
In 2018, the government announced the introduction of a new SASSA Grant Card with which beneficiaries could now withdraw their cash. This card was to replace the Green cards issued by Net1 and the Cash Paymaster Services card. The SASSA Grant card is issued by the South African Post Office and was introduced as a means of tracking fraudulent debit transactions.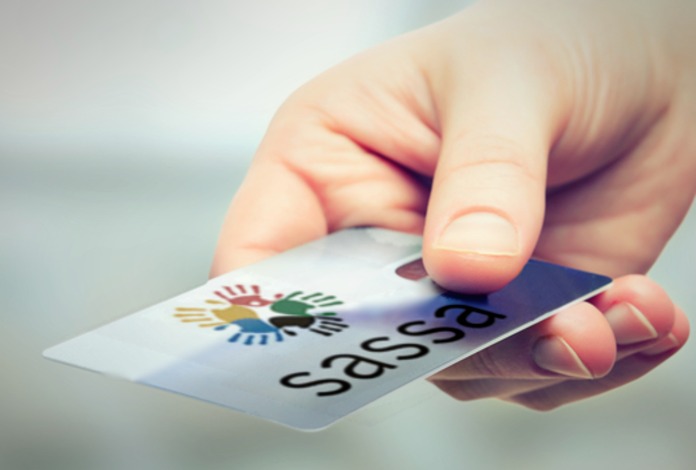 Like every other credit or debit card you get from your bank, the SASSA card can be used at a Point of Sale (POS) store and an Automatic Teller Machine (ATM) and it has a daily withdrawal limit of R5,000 per day. But not to worry, the daily withdrawal limit is way above the monetary benefits of all the grant categories, making it possible for you to withdraw the entire money each month at the same time if need be.
Despite a smart move by SASSA which saw them modify the grant card as a result of a security breach, fraudsters are still stopping at nothing when it comes to innovating new and more dubious methods of siphoning the funds of grants beneficiaries.
In June 2021, Business Insider reported that scammers were claiming to be staff of welfare agencies and requesting the card details of beneficiaries with which they can now collect their grants.
As a result of such fraudulent activities, it is advised that you do not share your SASSA card details with a third party. If you are unable to withdraw the money yourself, ensure that the person you are giving your PIN and card to is trustworthy.
How Do I Buy Airtime From My SASSA Grant Card?
For now, the SASSA Grant card cannot be used to buy airtime. If you wish to buy airtime using the available funds left in your grant balance, then you may have to withdraw the money using any of the withdrawal methods (ATM, POS, Merchants, and others) then use the money to purchase an airtime voucher.
Also, the SASSA card cannot be used for internet banking or payment of electricity bills, so if you intend to use the money for any of these purposes, you will have to withdraw the money and pay it into your normal bank account.
Things You Can Do With Your SASSA Card
Unlike your regular bank card, your SASSA card is limited to receiving and dispensing grant funds. It can only be used to perform transactions related to the SASSA grants like checking your balance and withdrawing your grants.
You Can Check Your Balance With The SASSA Card
While you may not buy airtime or perform online transactions with the SASSA card, you can use it to check your balance. Aside from using the card to check your balance, you can also check it using other methods.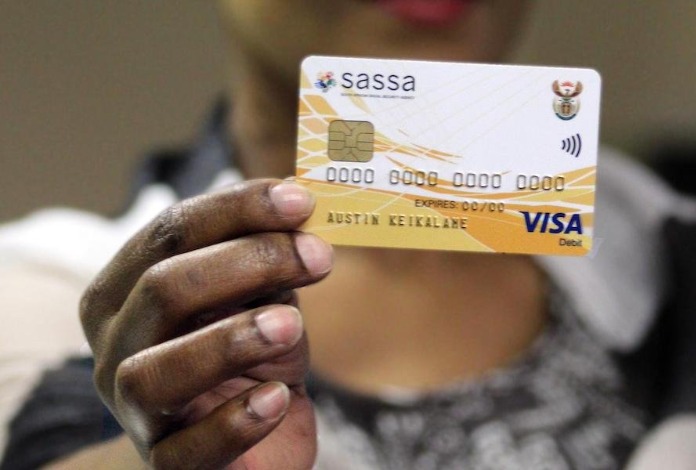 Check your Balance Via ATM
Visit an ATM
Insert your card into the machine
Enter your card PIN
Verify your ID
Choose 'Check Balance'
Your SASSA balance will be displayed on the screen of the machine
Check Your Balance Via USSD Code
To check your balance via USSD code, what you have to do is dial *1203210# on your mobile phone, if it does not work, you can dial *12069277#.
You Can Check Your Balance By Calling Customer Service
Another method of checking your balance is by calling customer care on 0800601011. Alternatively, you can visit any South African Post Office.
You Can Use The Card To Withdraw Your Funds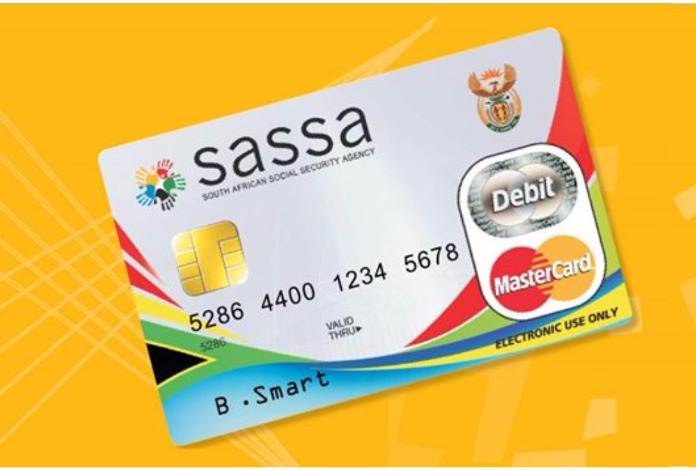 The SASSA card can be used to withdraw grants either from ATM, POS, the Post Office Cashless ATM, and any merchant store. These withdrawals attract some charges that you should familiarize yourself with as well.
While withdrawing, you do not have to remove all the funds available on your card, as the money will always be available at any time of the month.
You Can Use The Card To Purchase Goods
At shopping malls like Shoprite, Checkers, Spar, etc, you can withdraw money with your card and instead of the cashier handing over the money to you, you can use it to purchase goods worth the amount.
Frequently Asked Questions About SASSA Card
Here are answers to some of the questions you may have regarding the SASSA card.
What Do I Do If I Forget My Card PIN?
If you forget your SASSA card PIN or suspect that someone else knows it, what you need to do is visit the nearest SAPO to you. Your first card PIN reset at any South African Post Office is free after which you will be required to pay ​R3.00 for any other subsequent change.
What Do I Do If I Lost My SASSA Grant Card?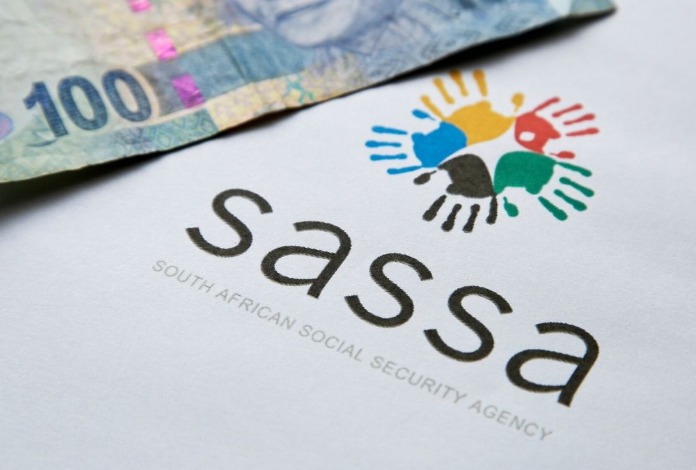 If you have misplaced your card, go to the closest SASSA office as fast as you can. If you cannot visit the office immediately, quickly call 0800 600 160 – the SASSA customer care toll-free number – to block the card immediately.
If I Use The Wrong PIN on My Card, What Will Happen?
If you have forgotten your PIN and used the wrong PIN on your card three times at any withdrawal point, your card will be blocked and rendered invalid for use as SASSA will detect it as fraud. When your card is blocked, you will have to visit the SASSA office to get a new card.
What Do I Do If I Do Not Agree With The Statement I Receive?
You are entitled to one free mini statement every month, and you can get a full three months statement from any South African Post Office (SAPO) for the sum of ​R5.00. If you do not agree with the figures on your statement, it is important that you call 0800 600 160 for further clarifications.
What Do I Do If My Card Is Not Functioning Properly?
If your card is not working properly, you will need to visit the SASSA office for a new card.