Previously known as Taxify, Bolt has become one of the most interesting innovations in the transport industry in South Africa and different parts of the world. It makes it easy to book a cab using the bolt app on your phone. More than that, you can also earn money by becoming a bolt driver in South Africa.
What makes it even more fascinating is that the requirements and registration processes for joining the system as a driver are so easy that anyone with a good car can decide to start at any time they want. While you can take it up as a full-time job, it is possible to also use it as part-time work which you can decide to do at your convenience and become your own boss.
Who Can Become A Bolt Driver In South Africa?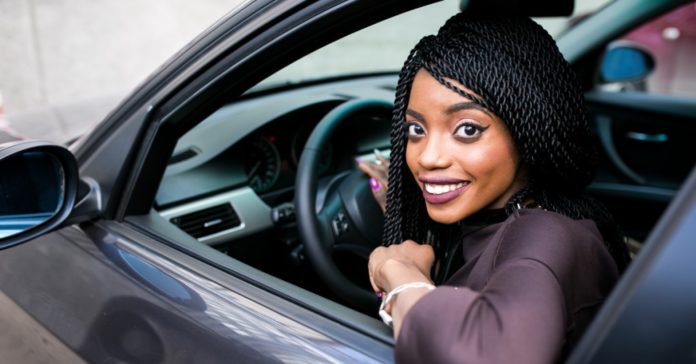 Globally, there are more than 1 million bolt drivers and over 3 million customers. South Africa has a good chunk of these numbers and almost anyone can decide to become a driver, as long as you are able to meet the necessary conditions.
Becoming a Bolt driver in the country is not limited to any particular gender or profession since having a job does not stop you from driving and making money from it. Also, an aspiring Bolt driver needs to have a good car that is accepted by Bolt and with that, you too can become a bolt driver.
If you want to become a Bolt driver but you do not have a car or a smartphone, Bolt may be able to help match you with one of its partner fleets or rental companies where you can get cars at competitive rates or suggest a budget Android smartphone for you respectively.
The Requirements You Must Meet
As easy as it sounds, you need to be qualified to a certain extent to join other Bolt drivers in the country. There are important requirements that you are expected to meet before you can be accepted as a Bolt driver in South Africa.
You must provide vehicle details and contact details of a partner on the platform with a car
You need to have a valid driver's license
Motor Vehicle License Disc with Operating Card
A professional driving permit (PrDP) service provider card is also very important
You need to also have your Vehicle Certificate of Registration
Another thing to have is your Vehicle Inspection report TRA
A smartphone is also needed since you will need to download the Bolt app. Either Android device Operating System (OS) 6 or Apple iOS 8 and newer versions are accepted
A vehicle with year model 2013 and above, 4 doors, luggage capacity 350L, AC. This is dependent on the city you want to operate in.
Clean criminal record
Procedure For Registering As A Bolt Driver In South Africa
If you have met all the requirements stated above and have all the necessary documents ready, the next thing you need to do is sign up. Here are the procedures you need to follow in signing up:
Go to Bolt South Africa page
Click on the "Become a Driver" button
In the next step, you will be required to create a driver's account.
Ensure to enter your vehicle documents on the online registration form.
After this, an email will be sent to you on how to continue the process and also on the training which is done remotely.
When you are through with all these, there will be a 10-minute test, followed by a car check-up by Bolt team members if your car dates before 2013.
It Takes A Few Days To Finish The Process
If you are able to complete all the processes noted above, you can now become a Bolt driver in the country. It is important to note that the entire process can take a few days to complete.
Once you are able to get all your documents ready and have your car in good shape, the online registration should not take more than 10 minutes. Next, in only five minutes, you should receive the email that is needed, and then when you are done with the remote training, the test will also only last a few minutes.
In general, from the time of signing up until you are allowed to hit the streets as a Bolt driver, you will need between one to three days if everything goes as smoothly as expected.
Car Models Accepted By Bolt Across Different South African Cities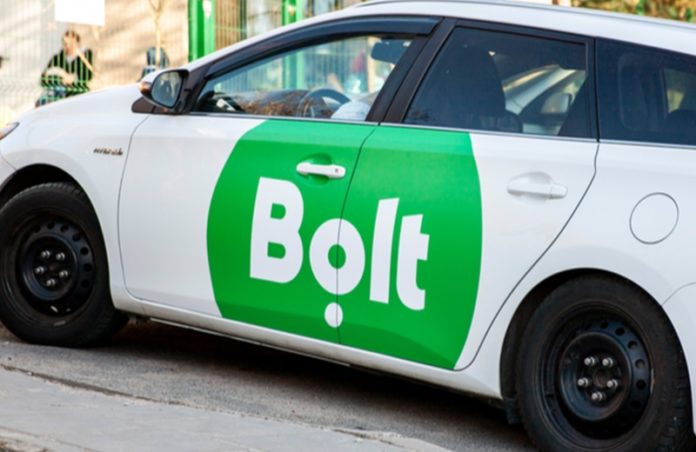 Different cities in South Africa may have their personal requirements for car owners to operate Bolt. These cities are divided into two, the Metropolitan Cities and the Remote Cities.
Metropolitan Cities
These cities include places like Cape Town, Johannesburg, and Durban. Acceptable cars are divided into Go, Classic, XL, Premium, and Van, all of which are accepted in Johannesburg. In Durban, the categories accepted are Go, Classic, XL, and Premium, while in Cape Town the accepted categories are Go, Classic and XL.
Here are the cars in these different categories as provided by Bolt:
Category: Bolt Go
2010+ 4 door hatchbacks
2010 – 2012 4 door sedans, SUV's, and 6-7 seaters
Category: Bolt Classic
2013+ 4 door sedans and SUVs
Category: Bolt XL 
Category: Bolt Van 
Category: Bolt Premium 
2013+ luxury sedans, SUVs, 6 – 11 seater vehicles
Remote Cities
The remote cities cover more places than the three mentioned above. They include East London, Emalahleni, Ermelo, Garden Route, Grahamstown, Kimberley, Mbombela, Mthatha, Phuthaditjaba, Mahikeng, Pietermaritzburg, Polokwane, Potchefstroom, Port Elizabeth, Queenstown, Rustenburg, Thohoyandou, Upington, and Welkom.
All the aforementioned cities accept cars in the Go and Classic categories. As indicated, the Go categories are 2010+ 4 door hatchbacks cars while the Classic category has cars such as 2010+ 4 door sedans, SUVs, as well as 6 – 11 seater vehicles. XL cars such as 2010+ 6-7 seater vehicles are also accepted.
Note
No matter the car you are using, it must first pass the RaspberryONE Self inspection and also meet other requirements such as being in good cosmetic condition and have less than 100 000 km on the clock.
How Much Can You Make As A Bolt Driver In South Africa?
Bolt drivers in South Africa, as well as in different parts of the world can either use it as a source of their passive income or even their main income. For your services, Bolt has made it clear that you will pay Bolt between 10% to 20% of the fare you make. In total, the average is 23%, which includes 3% in VAT which is paid directly to SARS.
On the side of the customers, they can either pay in cash or make use of their card via the Bolt in-app payment system. Payment will be made within the payment cycle which is from Monday 00:00 to the following Sunday at 23:59. After this, a statement of account will be sent. You can always check your earnings and your balance on your mobile app.
If you are due for payment as a driver, Bolt South Africa sends payments within the first half of the week and from then, it should reflect in your bank account within a day or two, depending on your bank.
For more clarification on the payment system for Bolt drivers in the country, one can contact Bolt via email at [email protected].