To become a police officer in South Africa, you will have to go to the South African Police Service (SAPS) training college. Application to SAPS training college requires that you are above 18 years old, complete a form and undergo 24 months of training which is intended to help you become a good police officer.
The SAPS training college was launched on the 2nd of January 1990 and was called the South African Police Service Academy, Paarl. However, on the 2nd of July 1996, the name was changed to South African Police Service Training College, Paarl. The aim of this training college is to supply prospective police officers with the relevant skills and knowledge required to fight local crime and become police officers worthy of the badge.
Requirements For SAPS Training College
Becoming a police officer in South Africa takes at least two years. The first step towards reaching that goal is to ensure that you are qualified to become a police officer. Before filling out the form and applying as a candidate, you should do a thorough self-check on yourself to ensure you meet all necessary requirements. However, during the training period, you will go through various assessments to ensure you are fit.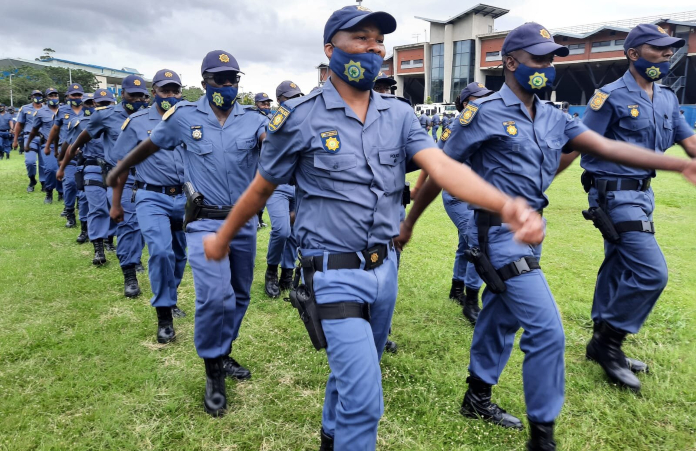 The requirements for SAPS Training College include the following:
You must permanently be residing in South Africa and must provide documents to prove this
You must be within the age range of 18 to 30 and provide documents to prove your age
Applicants must be willing to undergo physical and medical assessments as required by SAPS. The reason for this is to ascertain that you are medically and physically fit for being a police officer
You must be willing to undergo a psychological test as determined by the National
Commissioner of the SAPS. This is very important as the result of your psychological assessment will be used to ascertain whether or not you are psychologically fit to become a police officer
Applicants must be fluent in English and any other official language in South Africa
Applicants must be free of a criminal conviction
You must be ready for thorough scrutiny, as your background will be investigated.
Be ready to have your fingerprints checked
You must not have any visible tattoos that are contrary to the objectives of the South African Police Force
Applicants must be willing to swear an oath of office
You must be willing to work in any part of South Africa
Documents Required For SAPS Training College Application
Here is a list of the documents you should keep handy when applying to the SAPS training college.
SAPS training college application form
Proof of residence
Document to prove your age
Senior certificate (grade 12) or an equivalent qualification. You must also provide documents to prove your level of education
How To Apply For SAPS Training School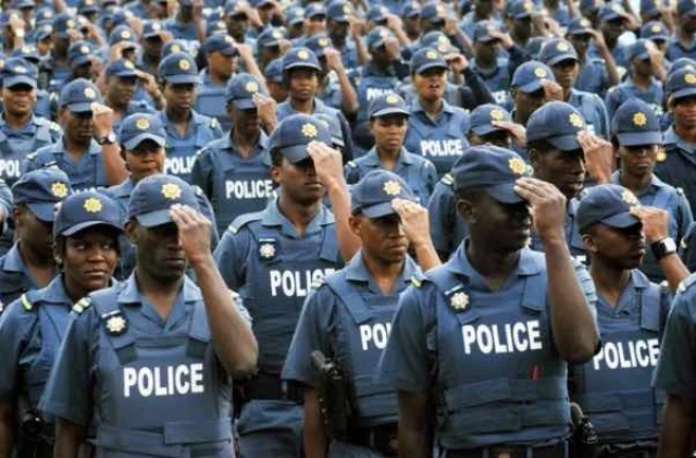 If you have all the required documents and other requirements, you can then proceed to start the application. Please note that you can only download the form online, after which you have to fill it out and submit it offline or via post.
Here is how to apply for SAPS training college:
Visit the official SAPS website
Click on the navigation bar at the top right corner of the home page
Click on 'Careers'
Scroll down the career page till you see the text 'Application Form'
Click on the application form
Download the form to your device
Before filling out the form, carefully read the instructions
Please note that it is of uttermost importance that you provide all correct and true information
Ensure that you provide your signature where it is required
Submit the form
You can submit the form by hand or by using the post office:
Postal Address: The South African Police ServiceSubsection: SMS Appointment Administration Private Bag X 986 PRETORIA: 0001
Offline Address: Wachthuis Building, Thibault Arcade, 225 Pretorius Street, PRETORIA, 2nd floor, room T208 (between 07:30 and 16:00)
Being sincere while filling out the application form is of uttermost importance because fighting crime as a police officer requires sincerity.
Recruits Will Have To Undergo 24 Months Of Training
If your application pulls through, you will then have to undergo 24 months of training. This is called Basic Police Development Learning Programme (BPDLP). Thankfully, while undergoing this training process, you will receive monthly remunerations, as well as other benefits.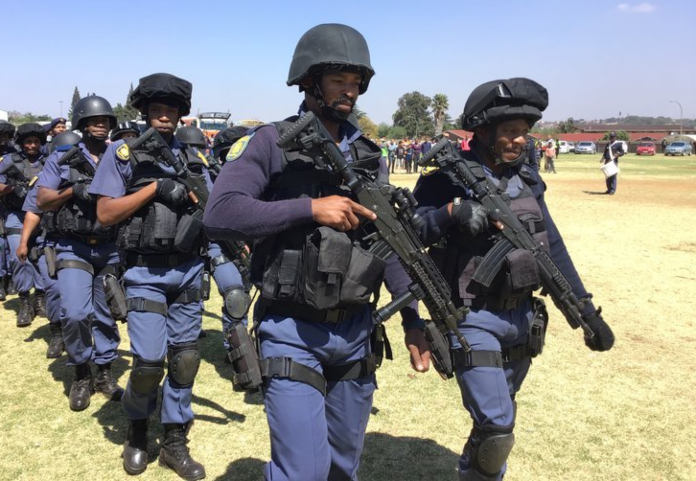 This training process can be divided into three stages. These stages have different duration and remuneration as well. Here are the three stages of BPDLP and what you should know about them.
Stage One – Foundation Phase
As the name implies, it is the first phase or stage of training at the SAPS training college. It has a duration of ten months. During this time, recruits will be taught the relevant skills and knowledge required to become police officers. It also requires that you go through some level of practical training.
Also, during this time, recruits are not eligible for the pension funds, however, they get a monthly remuneration of R3,175 and other benefits like free food and accommodation. Recruits also have access to a POLMED medical aid, however, it's just the lower membership plan. After 10 months of training, you can now move on to the next phase if you are successful.
Stage Two – Work Experience
This phase has more to do with practicals. Recruits will be exposed to work experience and have first-hand experience of what it is like to be a police officer in a station. This phase takes a period of 12 months.
In this phase, recruits will be responsible for their meals but unlike in the first phase, they get POLMED medical aid which can either be a lower or higher membership plan. Recruits who have made it to this phase will also receive a monthly remuneration of R7,275.
Stage Three –  Integrated Assessment
This is the last stage of BPDLP and it takes just two months to complete. In this phase, recruits will spend their time on integrated assessments. It comes with the same benefits and remuneration as phase two. However, on completion of this phase which marks the end of the 24 months training period, these recruits will become police officers and will now be eligible for all the benefits, as well as responsibilities that a police officer of their rank should get.
We hope this article has been able to provide all the relevant information you need to successfully apply to the SAPS training college.