Prepaid meters were introduced in South Africa in 1990, and their usage has continued to increase in the years that have followed. The introduction of prepaid electricity meters has played a significant role in reducing electricity consumption in the country and made it easy for utility companies to recover funds. Today, so many South Africans now use a prepaid meter, making it easy for families and corporate organizations to plan their electricity usage and budget. Thankfully, the process of applying for a prepaid meter is very easy, and the cost is affordable because depending on your usage, you can determine how much you want to spend on electricity.
How To Apply For Prepaid Meter in South Africa
The process of applying for prepaid meters is easy, and most house owners are hoping to use prepaid meters to track and control their electricity usage. To apply for a prepaid meter, here is what to do: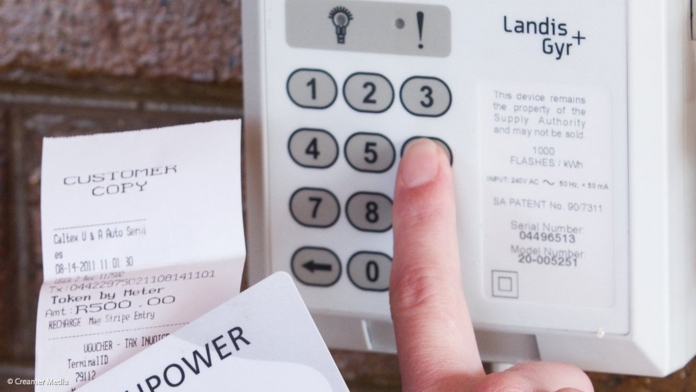 Approach a metering company (like Citiq, Eskom, etc.).
Fill out the application form online.
Submit the application form and all other requirements documents.
The metering organization will visit to assess the location and prepare a cost estimate.
Pay in a deposit.
The metering company will begin the construction and installation of the meter.
What Are The Requirements For Prepaid Meter In South Africa?
Before applying for a prepaid meter, here are some documents you want to have already scanned out in your computer or cell phone:
Property owner's ID
A copy of the rates account for the property
Where applicable, you will also be required to provide a letter of proxy from the board of directors of the company that permits the applicant to act on their behalf – with a valid and certified identity of the person.
How To Install Prepaid Meter
It is not a house owner's responsibility to install a prepaid meter by themselves. The job of installing a prepaid meter is the responsibility of a certified electrician. To avoid electrical disturbance on your property, you should ensure that you get the service of a certified electrician. In South Africa, an electrician is recognized as a professional only if they have a DOL Registration Certificate and a Wireman's License.
Here are four things you should also consider before choosing an electrical company:
Do they offer warranties?
Are they recommended?
Are they registered with South Africa's Department of Labor?
Do they issue certificates of compliance?
How Much Does Prepaid Meter Cost In South Africa?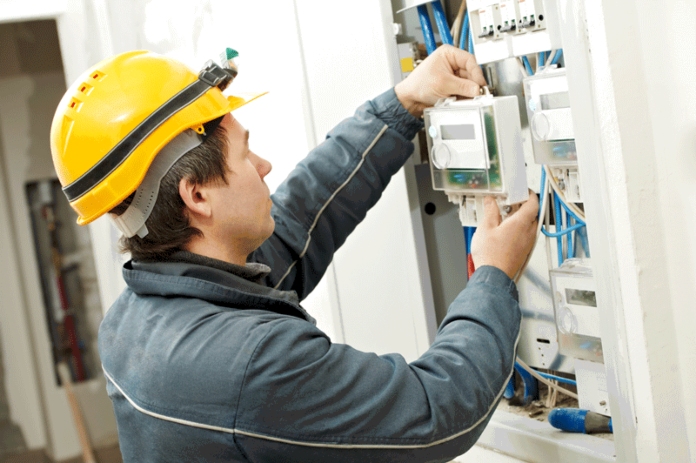 Installing a new prepaid meter may cost you some money, but it is worth it for most people, as it allows you to budget for your electricity, depending on usage. In South Africa, a new prepaid meter cost about R600. The installation cost usually varies depending on location and the installer, but it does not exceed R1000. After completing the installation and activation process, you have to buy units regularly to have a steady power supply.
The amount of money you spend on units will depend on the rate at which your residents consume electricity and your location. In Cape Town, 600 kWh per month is rated as Block 1, and electricity consumption within one block unit costs R211.52, while consumption above one block unit costs 291.90. Whereas, Johannesburg, Block 1 is 374 kWh per month and costs R205.62, while consumption above 374 kWh is regarded as Block 2 and costs as much as R303.58.
Power utility charges cost R1.40 to R1.59 per kWh for 20 amps supply in Block 1. For 60 amps, it can cost from R1.58 to R2.69 per kWh. On average, families consume about 1000 kWh per month, which can cost between R1,500 to R2,000. To reduce the amount of money you spend on buying electricity units every month, consider buying electrical appliances that consume lower energy, use appliances for short periods, and switch off electrical appliances like bulbs when they are not in use.
Where Can I Buy Prepaid Electricity?
There are a variety of places where you can purchase prepaid electricity. Aside from FNB Bank, other banks such as ABSA, Nedbank, and Standard Bank have also made it possible for their customers to buy prepaid electricity units from them using their cellphone. Other places where you can buy prepaid electricity include:
Shell
Eskom Prepaid
Prepaid24
SPAR
Citiq
Municipalities
Caltex
Engen
How To Load Prepaid Electricity
Loading prepaid electricity is very easy. If you can recharge the airtime voucher on your phone, you can also load prepaid electricity. Here is how it works:
Using your Eskom meter card, purchase a voucher.
Dial the voucher number in the customer interface.
The customer interface will be credited if you have dialed the correct voucher number.
FNB Users Can Buy Prepaid Electricity Using Their Cellphone
Most banks have made it possible for their customers to easily buy prepaid electricity by using their cellphone. Here is how FNB users can buy prepaid electricity: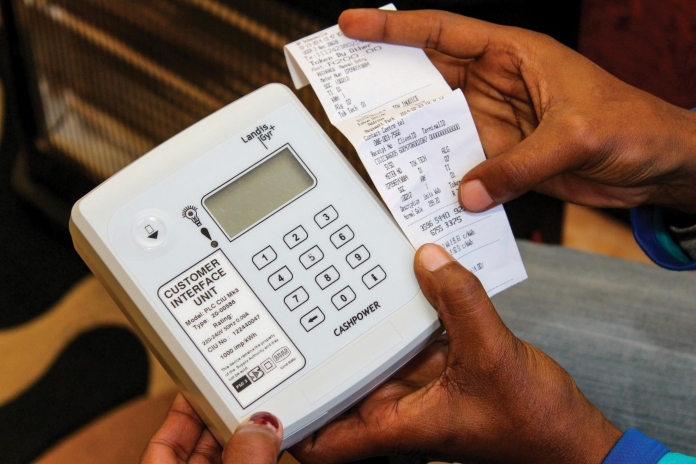 Dial *120*321# on your mobile phone.
Select option 3, which is 'Electricity.'
Select the 'Buy Electricity' option.
Select the meter number you want to purchase the prepaid electricity for.
Enter the meter number you want to buy the electricity for.
Choose the option that corresponds with the amount you want to purchase; if none, select 'Other.'
Enter the amount.
Review the order, then select 'Confirm.'
The confirmation screen will inform you that you will receive a confirmation.
If your transaction were successful, you would receive a confirmatory message that contains a voucher number.
Dial the voucher number on your meter (customer interface), and it will be credited.
Can I Load Prepaid Electricity When The Power Is Off?
No, you cannot load prepaid electricity when the power is off. You will have to wait for power to be restored before proceeding with the units' loading.
If for any reason you are having challenges with loading your prepaid meter or any general challenge, remember that it is not your responsibility to repair a prepaid meter; instead, contact the metering company that installed it.
Consequences Of Tampering With A Prepaid Meter In South Africa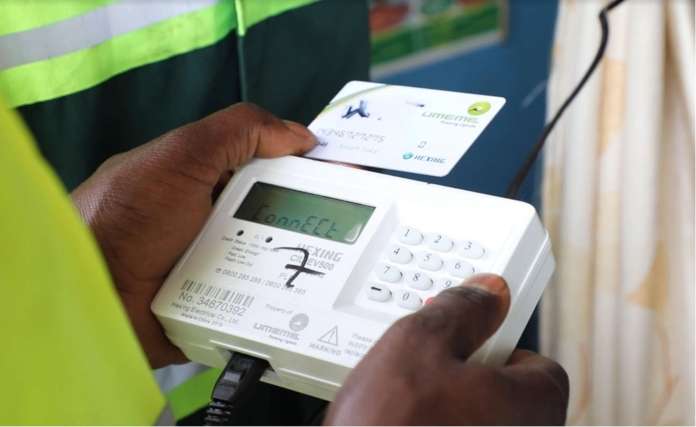 It is illegal for anyone to tamper with a prepaid meter in South Africa. Aside from the fact that the property owner or residents would be punished – when caught, the government and metering companies also battle energy loss whenever a prepaid meter is tampered with. Here are some of the consequences that you have to deal with for tampering with a prepaid meter:
Compulsory Tamper fee
Reconstruction fee
Purchase of a new meter
Backdated consumption charges
If the prepaid meter does not have any credit, it is removed, and the power supply is disconnected, after which you will receive a tampering notification.
If the meter had units in it, it would be removed and replaced with a new one with a seal that prevents future tampering.