Sibonelo Malinga (born in 2000) is a 23 year-old former child star popularly known for playing the role of an 8-year-old boy named Khwezi in the 2008 film Izulu Lami. Despite winning an award for his role, Khwezi from Izulu Lami has left the film industry and now works as an attorney.
Summary of Khwezi from Izulu Lami's Biography
Full name: Sibonelo Malinga
Gender: Male
Year of birth: 2000
Khwezi from Izulu Lami's Age: 23 years old
Ethnicity: Black
Nationality: South African
Sexual Orientation: Straight
Famous for: Playing Khwezi in Izulu Lami
Twitter: SiboneloMalinga
How Old is Khwezi from Izulu Lami?
Khwezi from Izulu Lami is 23 years old. Even though the former child actor has not made his date of birth public knowledge, it is widely believed that he was cast in the multi-award-winning film Izulu Lami based on his real age at the time. He was cast as an eight-year-old boy in the movie, which was released in 2008.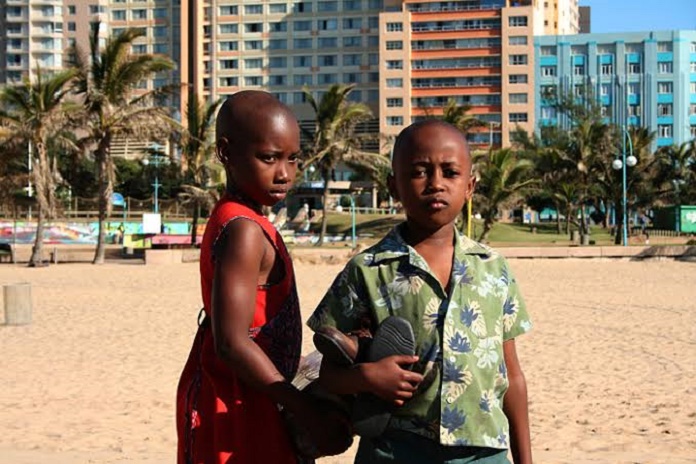 Having attained fame at a young age, Sibonelo's personal details are unavailable in the media. However, from his Linkedin profile, it's noticed that the Izulu Lami star is a graduate of the University of KwaZulu-Natal.
What Is Khwezi From Izulu Lami's Real Name?
The real name of Khwezi from Izulu Lami is Sibonelo Malinga. He came to the limelight as an eight-year-old boy from KwaZulu-Natal who was cast along with other children discovered in the townships, informal settlements, and rural areas of KwaZulu-Natal in the 2008 movie Izulu Lami (My Secret Sky). Despite having one movie credit, Khwezi's name still rings a bell in Mzansi anytime it is mentioned.
Sibonelo Malinga Won an Award For Playing Khwezi
In the year 2008, Sibonelo Malinga was among the 3,000 children from KawZulu-Natal who auditioned for roles in the critically acclaimed movie Izulu Lami (My Secret Sky), which was widely labeled as South Africa's Slumdog Millionaire. The movie director, Madoda Ncayiyana, was hugely praised for turning ordinary children with no formal acting training into child stars.
Sibonelo portrayed the character of Khwezi, an eight-year-old boy roaming the street of Durban with his 10-year-old sister, Thembi, after the death of their mother. The siblings left their rural homestead in KwaZulu-Natal with a local grass mat woven by their mother, who intended to participate in a craft competition held in Durban by a white priest before her death.
Khwezi and Thembi from Izulu Lami won the hearts of the viewers with their brilliant performances in the movie, where they fell into the life of the street with all its dangers and challenges. Following his performance, Khwezi won the African Movie Academy Award for Best Child Actor in the year 2011. Izulu Lami also claimed prizes at the African film festival in Cannes and Zanzibar.
Where is Khwezi From Izulu Lami Now?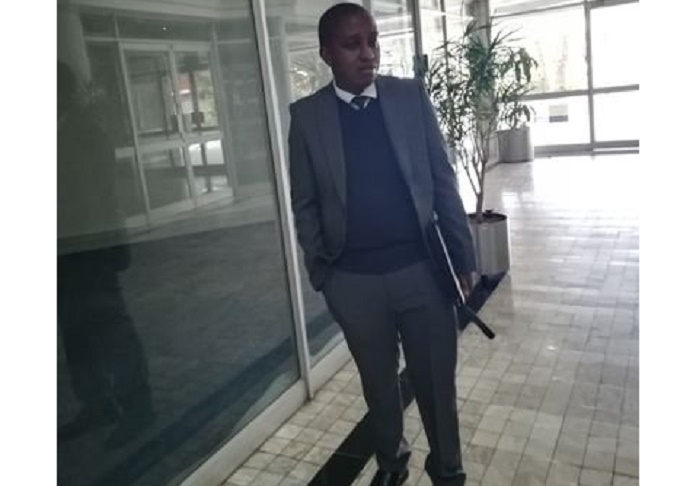 Khwezi from Izulu Lami is now a qualified and admitted attorney of the South African High Court. He graduated with a Bachelor of Law degree (LLB) in 2014. He subsequently joined Legal Aid South Africa as a candidate attorney. The law firm provides legal advice and representation for clients who can't afford legal services.
From November 2015 to November 2017, Sibonelo Malinga dealt with criminal cases. He also researched different cases as part of his duties. He eventually climbed the ladder to become a legal practitioner at Legal Aid South Africa in May 2019. He, however, left the legal firm two months later.
What are Other Child Stars From Izulu Lami Doing Now?
Just like Sibonelo Malinga, Sobahle Mkhabase, who played a 10-year-old girl, Thembi, in Izulu Lami, is no longer active in the film industry. Her decision was a surprise to many as her role in the movie not only made her famous in Mzansi but gained her global recognition. She won the African Movie Academy Award for Best Child Actor and also the Best Actress Award at the Tarifa Film Festival in Spain.
Sobahle is presently married to Katlego Justice Lebina and has a child. On the other hand, Chilli-Bite, played by Tshepang Mohlomi, forged on with his acting career and has had roles in Uzalo (2018), Otelo Burning (2011), and At Ellen's Age. He owns Chilli-bite Acting Class, where he tutors aspiring actors.