The desire to own a house of your dream is something everyone desires to achieve in life.  Owning a house gives you that feeling of starting a home if you have not started one. Besides, it gives you that feeling of fulfillment and saves you millions on rent. This article aims at providing you with information on the average cost of building a house in South Africa.
Before undertaking such an important project like building a house – whether it is for rent or personal use – there are certain information one needs to know. This is to help you plan effectively and have an idea of the budget to work with. Although the market prices of goods keep fluctuating, making it difficult for one to have a particular budget in mind, the result can be heart-satisfying and rewarding if you plan well.
What will it Cost to Build a House in South Africa?
There are different types of houses, namely free-standing houses, flats, townhouses, offices, and building spaces. According to Stats SA, flats are more expensive to build, costing between R5 million and R9 million. Office spaces, shopping spaces, townhouses, and free-standing houses are estimated to cost about R8092, R7,364, R6,802, and R5,932 respectively. Houses are now measured in square meters, and the rate per square meter varies depending on the different municipalities in the country.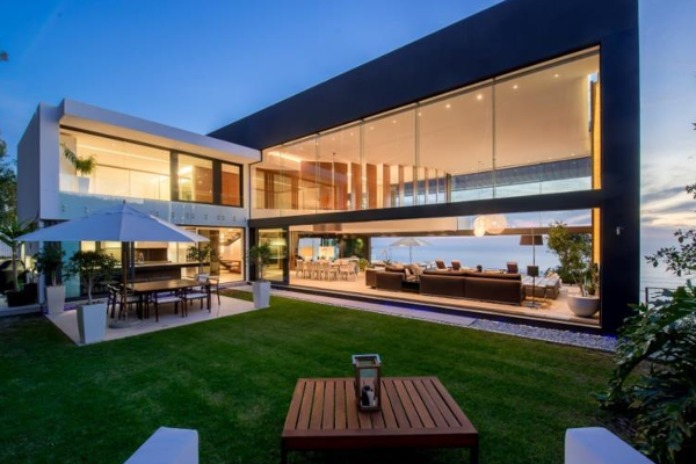 On average, the cost of building a standard residential house in South Africa ranges between:
R10,000 to R15,000 per square meter for a high-end market quality house
R5,000 per square meter for low-cost housing
R20,000 to R25 000 and above per square meter for a luxury house
Factors That Determine The Cost Of A House In South Africa
Although this estimate varies greatly on many factors, such as materials used, the site or area of construction, the size of a house, and government taxes, below are some discussed factors that can affect the cost of building a house.
Area of Construction
Where you intend to secure the land is one of the essential features to consider. Building a house in the urban area or rural area also affects the cost of the land because the cost of land in the urban area is far more expensive than in the rural area. Research shows that KwaZulu-Natal is one of the most expensive places to acquire land for building. Places like Gauteng are quite expensive when you intend to build for commercial purposes like offices and shopping centers.
Hiring a Registered Professional
To start your building, one will need to employ the services of professionals such as architects to draw up the plan and design of the house; quantity surveyors to determine the number of materials; electricians, interior designers, geologists, engineers, etc.
The Architectural Design and Quality of the House
This is also another factor to consider. The plan and design you have in mind have a lot to do with the size and height of the building and, likewise, the quality of material you intend to use. The quality of materials you use, such as tiles, paint, plaster, roof, and many others, also affect the cost of building a house in South Africa.
Government Laws and Taxes
There are government laws such as town planning laws that do not give one the freedom to build anywhere. Before you start up any building, you need to get the government approval for your building from the National Home Builders Registration Council, whose responsibility is to ensure you follow the already existing housing rules. This might cost about R14,000.
Miscellaneous Expenses
This factor is definitely not excluded. While building the house, other expenses cannot be overlooked, such as transportation, feeding, accommodation, and administrative fees. All these add to the overall cost of building the house.
What is the Cheapest Type of House To Build In SA?
Building a comfortable house to live in is finance-consuming, but the good news is it does not have to be so for everyone. It is still possible to build your house without having to run bankrupt. Let's look at the cheapest type of house to build in South Africa. These are usually small-sized houses with very simple designs. The square or rectangular-shaped house is the most economical shape. However, storey buildings are cheaper to build as they come with less expensive roofing and unnecessary external finishings.
How Much Does It Cost To Build A Three-bedroom Flat?
The facts gathered reveal that three-bedroom flats are the fastest-selling houses in South Africa. The cost of building this type of house in South Africa varies between R1,200,000 to R1,800,000. However, this quoted figure may also vary depending on the house's architectural design, the location of the land, the interior, and external finishes, not forgetting that prices also change from year to year.
How Many Bricks You Need To Build A Three-bedroom House
The majority of prospective house owners would love to know the estimated number of blocks required to carry out their project from start to finish in other to be able to have an idea of the project they are about to embark on. With that in mind, here is an estimate of the number of bricks required to build a three-bedroom house in South Africa.
The amount of bricks required differs from country to country; for example, in an African country like Nigeria, the planar dimension of a standard block is (450mm × 225mm). That is to say, the planar area of 1 block = (0.225 × 0.45) = 0.10125 m2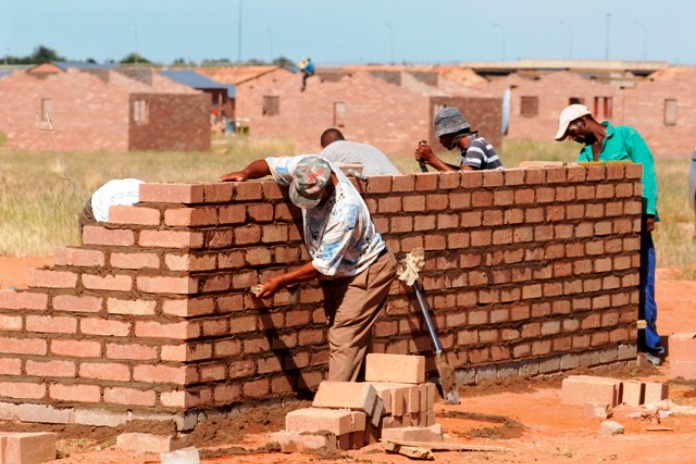 Therefore, one square meter of the wall will contain 1/0.10125 = 9.876. That is to say that one square meter of the wall will contain approximately 10 blocks. There are different stages involved in building a house, and to arrive at the said total, we have to calculate the number of bricks used at the different stages.
In stage 1, which involves Foundation to DPC, it is estimated that a total number of 903 bricks are used.
In stage 2, which is DPC to Lintel level (it involves creating openings such as doors, windows, etc.), it is estimated that a total number of 1452 blocks are used.
In stage 3, which is Lintel level to Overhead level, it is estimated that 677 blocks will be used. At this stage, it is assumed that the building has already been chained (cast and reinforced with steel) at the lintel level.
In total, if you calculate the number of bricks used in all the stages, it brings the total amount of bricks to 3032 (903+ 1452 + 677 = 3032), not including the ones that might be damaged in the process. That is to say, the estimated average number of bricks required to build a three-bedroom house is 3032 bricks. This said amount of bricks used in building a three-bedroom flat in Nigeria can also be applicable for a three-bedroom flat in South Africa.
Building Yourself Or Hiring A Contractor – Which is Better?
There is no basic skill one needs to acquire to build your house yourself. With the help of the internet, many people have had access to user-friendly information on how to carry out a building project successfully without employing the services of a contractor. This is assumed to be the best way to save cost. And if you have a basic understanding, skill, or technical know-how needed in building a house, that becomes a plus. Let's look at the advantages to help us decide if it's worth it.
Pros of being your own contractor
It saves cost: It is very obvious that when you carry out certain tasks by yourself, you can save quite a significant amount of money – the same goes for a capital-intensive project such as building a house. That being said, if you are lucky enough to employ the services of a good contractor who knows his job and is good at negotiating, they can equally help in cutting off extra costs.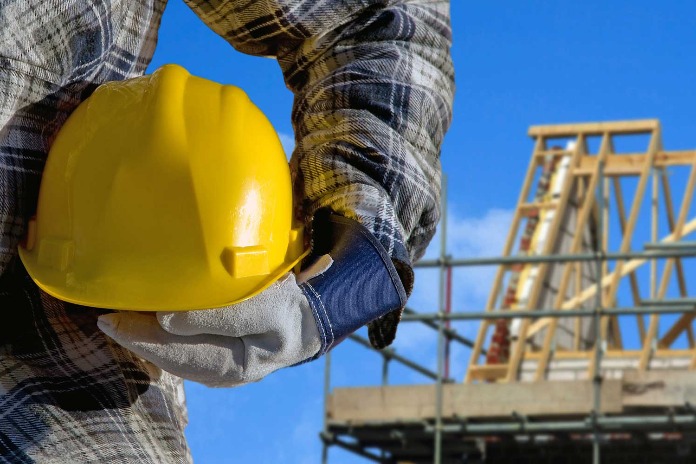 You get to establish important relationships: While carrying out a house project yourself, you can build a contact list of companies and individuals who can help you with future projects. You also get to meet experts; for example, you can meet a professional painter and other professional craftsmen.
You are in control: Building a house by yourself helps you control all the activities carried out during the project. You can be well updated on what is happening on the site, and this way, you always know when materials are lacking.
Pros of Hiring A Contractor
Hiring a professional contractor who is well experienced comes with many advantages.
Minimize Risk: Hiring a registered professional contractor helps you to minimize risk. The contractor who is an expert in his field most times gives you a fixed price which he will use to ensure the success of the building project; that way, you don't have to bother much about not buying the right materials or falling into the hands of people who may want to swindle you, knowing you are not an expert in that field.
Experience: You may lack the experience of carrying out a building project by yourself, but when you hire an experienced contractor, with his vast knowledge and experience in building projects, he will find it easier to get the best source for your building materials and also capable manpower (engineers, carpenters, landscapers, etc.) to carry out the project successfully. It is also very common for prospective house owners to underestimate the cost of building a house, but with the expertise of a contractor, such is avoided.
Less stress: Building a house is one of the stressful projects anyone can embark on. So imagine if you are to do it yourself, it will be more time-consuming. If you are a worker, you will hardly have time to be on-site, thereby delaying the completion of the building at the stipulated time frame which you have in mind.
In general, serving as your own contractor saves costs, but it comes with a price such as stress, time management, and so many other factors mentioned. In the end, it is left for you to decide which is more convenient for you.
How To Minimize Building Cost In South Africa
There are ways to minimize the amount to spend while building a house because building a house is a long-term project and requires you to be hands-on during the whole process. Here are some ways to help minimize the cost-effectiveness of carrying out a building project bearing in mind that it is very important to ensure the structure and frame of the house are standard.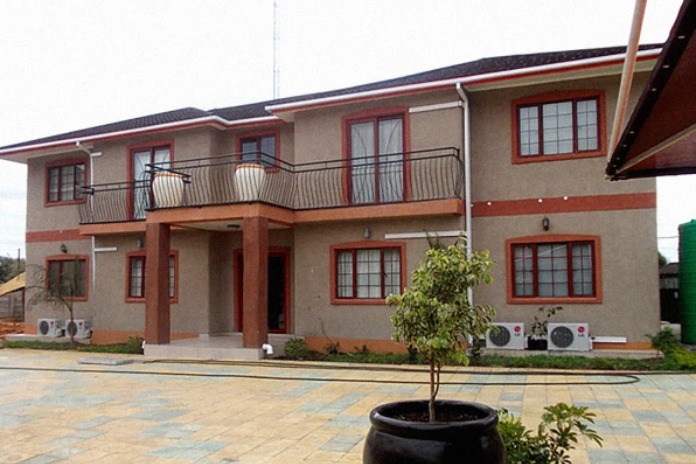 Buy an already surveyed plot of land: When getting land, it is less expensive when you acquire an already surveyed land. It saves you the cost of clearing the land, surveying, excavating, etc.
Work in line with your budget: Draw up a well-planned budget and work with it to conserve your cost. Aiming for a bigger house might drain your finances because it is more expensive to achieve than smaller ones. It is best to work with your budget to avoid ending up with an uncompleted and abandoned project.
Go for a less complex design: The design of your house is a very important factor to take note of. Do not go for complex designs as they are more expensive. To save cost, keep your design as simple as it can be.
Avoid wastage of materials on the worksite: Another way to minimize cost is to try as much as possible to avoid wastage of materials. While working on the site, workers should be closely supervised to avoid misuse and wastage of materials.
Is it Cheaper to Build or Buy a House in South Africa?
Building your house from scratch presents you with the opportunity to build your house to suit your own taste and standard. It gives you the liberty to choose the design and shape of the house you want and decide the quality of material you want to use. Most completed buildings are already on a running cost but building yours from scratch makes the maintenance fee less since there is no existing running cost.
However, research shows that it is 15% cheaper to buy an already existing house. It provides the buyer with more satisfaction seeing the value for his money, considering the current and steady increase in the prices of buying land, required materials for building, and providing the needed services such as water, electricity, sewage, and manpower. However, it is still totally up to the prospective landlord to decide whichever one suits not just what they desire but also their budget.