Rain South Africa has six different unlimited data plans. These unlimited data plans range from R250 to R999, so your budget and data needs will determine the plan you go for. Rain offers both 4G and 5G Unlimited data.
As of this writing, Rain has only one semi unlimited data plan and no offer for uncapped data. While uncapped data may seem more expensive, nobody likes to be interrupted when using a data connection due to low data; as such, a lot of people are now considering the unlimited data option.
Rain SIM Unlimited Data
Practically, all of Rain's 4G and 5G data plans are unlimited, so if you like to binge on the internet, Rain should be your network of choice. These unlimited data packages come at different prices, different streaming quality, and download speeds.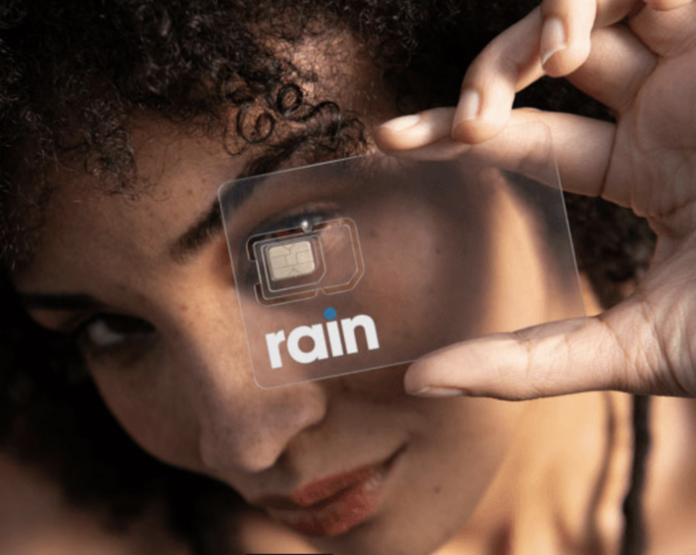 When choosing a package, you will have to consider the download speed and streaming quality. You should buy a plan that will perfectly suit your needs. Most importantly, it is necessary that you buy the unlimited data package that fits your budget.
What Is Rain Month To Month Unlimited Data?
Rain month-to-month data plans are data plans that require you to pay a monthly subscription fee. This means that failure to renew the plan after 30 days elapses, and your access to the internet will be interrupted.
All of Rain's unlimited data plans are month to month. However, you don't have to worry about facing interrupted data supply, seeing that you have access to all your billing information. Here are different unlimited month-to-month data packages that you can buy from Rain.
Rain 5G Unlimited Data Packages
5G is said to be 10 times faster than 4G, so if you think you have been enjoying a fast internet connection with 4G, then maybe you should try 5G. The data packages are more expensive; however, if you can afford them, you may find the price worth it.
You don't have to worry about signing any contract, as Rain unlimited 5G data are contract-free. Here are the different packages that you can choose from.
Unlimited Home 5G Basic – R499
This data plan allows its users to enjoy 25 Mbps download speed and HD video streaming (i.e., streaming at 720p resolution). This may not be the best streaming quality, but it is undoubtedly better than 480p and 360p as such, we can say it's fair quality.
The unlimited home 5G basic plan costs R499 and is the cheapest 5G data plan you can get. It comes with a free-to-use indoor router that does not require any serious technical skill to use. However, if you want a faster internet connection and better streaming quality, keep reading to learn about other 5G unlimited data offers from rain.
Unlimited Home 5G Standard – R699
The standard 5G home unlimited data package has a faster download speed of 50Mbps. Compared to the basic plan, you agree that the speed difference should be clear. This package also comes with a free-to-use router and is optimized for Rain only.
The streaming quality of the standard plan is 1080p. This is full HD and is an upgrade from the basic plan. This package costs R699, and depending on your data needs, quality preference, and budget, it may be an excellent plan to buy.
Unlimited Home 5G Premium – R999
The R999 unlimited home 5G premium data plan is a premium plan because it comes with many more benefits than the basic and standard plans. Users enjoy ultra-fast internet speed, full HD streaming, multiple HD streaming, and unlimited home WiFi.
This plan also comes with a free-to-use indoor router and free delivery. If you are a heavy data user who enjoys quality streaming and ultra-fast speed, then this plan is for you, as long as you can afford it.
Rain 4G Unlimited Data Packages
5G is undeniably faster than 4G; that's why it's an upgrade to 4G after all. However, 4G and 4G LTE are also fast. As long as you have a good internet connection, you may never have to worry about the speed. If your SIM is 4G and your 4G only 4G enabling, here are the unlimited data plans you can choose from.
Unlimited 4G for any device – R479
With this data plan, you can enjoy unlimited data with a download speed of 10Mbps. Although the speed is as fast as the 5G basic plan, you can only use this package on any 4G enabling device.
The streaming quality may be the major discouraging factor for this plan seeing that it only allows streaming in 360p. However, if you don't have the internet on, then this plan may be a great idea.
Unlimited 4G for Phones – R299
This data plan is budget-friendly, and its users enjoy unlimited data and 360p streaming. However, it is only for phones and does not allow for hotspots. This data plan is good for those who use only one of their phones to access the internet. You only make use of this plan for data calls.
19 Hours Unlimited off-peak for any device – R250
This is the cheapest unlimited data from Rain; however, we can say it is not 100% unlimited. It only offers unlimited data for 19 hours per day. The time in the day we call off-peak is from 11 pm to 6 pm.
If you use data using the peak time, you will have to pay for it. The cost of 1GB during this peak period is R50. You can set your data limit during this period to limit the extra amount you spend on data.
Can You Get Rain Unlimited Data for R250?
Yes, you can get Rain unlimited data for R250. It is the same as the 19 hours of unlimited off-peak for any device.
What is Rain Uncapped WiFi?
Rain Uncapped WiFi is any unlimited data package that does not have any data usage cap. Rain's Unlimited home 5G basic, Unlimited Home 5G standard, Unlimited Home 5G Premium, Unlimited 4G for any device, and Unlimited 4G for phones are all 100% uncapped. However, the 19 Hours Unlimited off-peak for any device plan is only uncapped for 19 hours per day.
Rain Unlimited Data Prices
Here is a simple breakdown of rain unlimited data prices.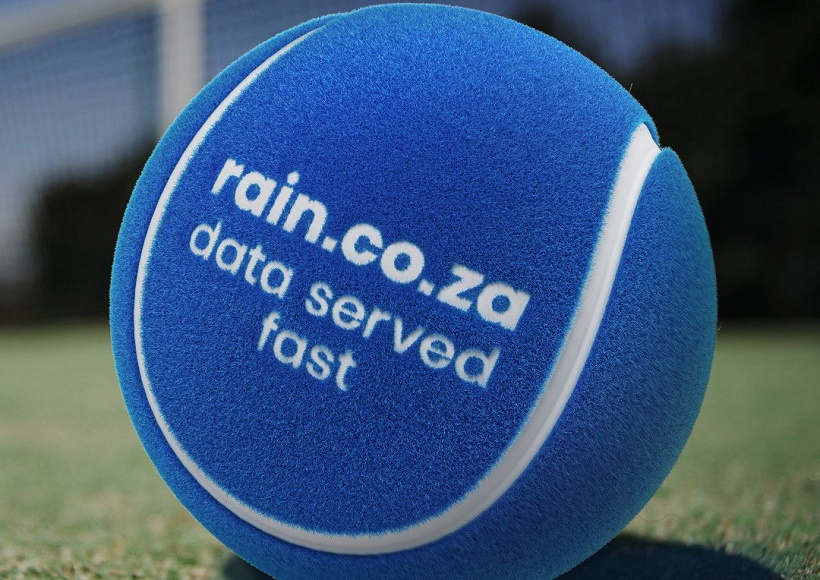 5G Unlimited Packages
Unlimited home 5G basic – R499
Unlimited home 5G standard – R699
Unlimited home 5G premium – R999
4G Unlimited Packages
Unlimited 4G for any device – R479
Unlimited 4G for any device – R299
19 hours unlimited off-peak for any device – R250
How To Buy Rain Data Packages
You can purchase Rain data online using your credit or debit card, and you can choose a data plan when activating your SIM. Here is how it works:
Purchase rain SIM card
Go to the official rain website
Tap on the menu bar
Choose activate SIM
Create an account
Choose a plan and verify your SIM
Register payment details
RICA
In a few minutes, your SIM will be ready for use, and you can now make use of the data plan you choose.