An eWallet is a digital wallet that allows users to make transactions online with a smartphone or computer. South African eWallet services, provided by First National Bank (FNB), are one of the most convenient methods to send and receive money without the use of a debit or credit card. With their eWallet, you only need your eWallet PIN and some codes to access your funds.
Initially, sending cash through eWallet was only possible for FNB customers while non-customers could only receive, but currently, FNB has made it possible for everyone to send and receive money using eWallet. Unlike other international eWallets like PayPal which is not limited to just one country, FNB eWallet is only available to those who have an active South African mobile number.
How Does eWallet Work?
eWallet is a digital wallet service that allows South Africans who have a valid and active South African mobile number from any network to send and receive money online. The money transferred to the recipient's eWallet can be used to pay electricity bills, buy airtime, or withdrawn as cash.
Money can be sent via eWallet by using several methods like the FNB app, online banking, FNB ATM, and cellphone banking. The transaction is instant, and the recipient can receive the money almost immediately.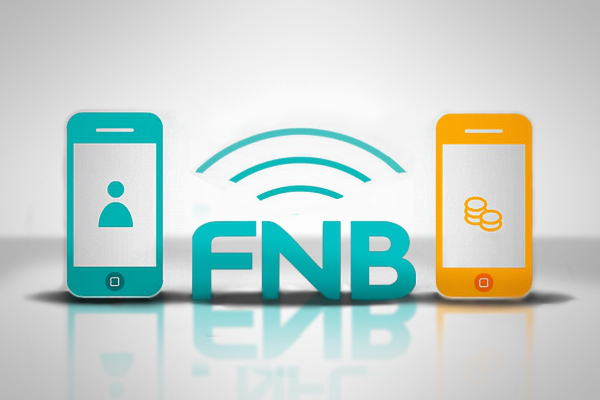 After a successful transaction, the recipient whose mobile number was provided by the sender receives an SMS notifying him/her of the money they just received. Depending on the preference of the sender, the recipient may or may not receive a message that contains the Withdrawal PIN.
If your notification SMS does not contain the Withdrawal PIN, you can as well request the PIN by dialing *120*277# and following the prompts. The time at which you request a Withdrawal PIN will depend on the method of withdrawal. Those who wish to withdraw using ATM should keep in mind that the ATM Withdrawal PIN is valid for 16 hours and those who wish to withdraw at any FNB retail store should also know that the OTP has a duration of 30 minutes.
How To Register For FNB eWallet
If you are already an FNB customer, there is no special registration process to undergo to start sending money via eWallet. As a customer, you already have access to FNB Send Money which allows you to send money using your debit card, eWallet or other FNB Send Money methods. To register for cellphone banking as an FNB customer, all you need to do is dial *130*321# on your mobile phone.
For non-FNB customers, the narrative is not the same. To make eWallet Send Money available to non-FNB customers, First National Bank partnered with PEP. To register for eWallet as a non-FNB customer, you will have to visit any PEP store to register. The registration process requires that you go with a valid South African ID that has a back code.
Once you send money from a PEP store using your ID, you automatically create an eWallet with which the recipient can get a notification and withdraw money. To activate your eWallet as a non-customer, dial 120*277#.
How To Link Your eWallet To Your Account
Only FNB customers can link their eWallet to their accounts. The process requires that you have the FNB mobile app, internet connection, and of course an eWallet. The process is pretty easy, and here is how to go about it:
Open the FNB app on your phone.
Log in and log out of the app.
Once you have logged out, click the menu bar located at the top left corner of your screen.
Tap on the eWallet option.
Enter your password.
Then tap on the login button.
Tap on Continue.
Tap on Finish.
Tap on the menu bar at the top left corner of the page.
Select Home.
Enter your password to log in.
Once you are logged in, you will see that you now have two accounts- your bank account and your eWallet account.
After you have successfully done this, you can now transfer money from your eWallet to your FNB account and vice versa.
FAQs About FNB eWallet
What Is FNB eWallet Dial Code?
To make things really easy for eWallet users, FNB provides a dial code for users to access this service. Whether you want to send money or request a Withdrawal PIN, the FNB eWallet dial code is *120*277#. All you need to do is dial this code and follow the prompts – depending on the service you have in mind.
What Is The FNB eWallet PIN?
In order to secure your eWallet, FNB has also made it possible for users to have a 5-digit PIN with which they can access their eWallet. This way, no unauthorized person can access their eWallet, except they are not careful enough with the PIN.
What Is FNB Temporary PIN?
This is a temporary PIN number with which a recipient can withdraw money sent to him/her via eWallet at FNB ATM without using a debit or credit card. The PIN is valid for only 16 hours, as such before requesting it, you should be sure that you can withdraw the money before it expires, or else you may have to request again.
Here is how to request the temporary ATM PIN:
Dial *120*277# on your mobile phone with a valid South African phone number. Note that the mobile number should be the same as the one entered by the sender of the money.
Press 1 for Cash Withdrawal.
For your ATM PIN, press 1.
A text message containing your PIN will be sent to you.
You can now use this PIN to withdraw money from your eWallet at any FNB ATM.
What Is FNB Temporary Retail OTP?
FNB temporary eWallet OTP is a unique PIN for recipients who want to withdraw money from a retail store. The OTP is valid for only 30 minutes, so it is usually advisable that you request it while at the store. Here is how to request a retail store OTP:
Dial *120*277*4#.
For Cash Withdrawal, press 1.
Press 1 to request your retail withdrawal PIN.
What Happens If I Don't Withdraw The Money In My eWallet?
If you do not withdraw the money sent to your eWallet after 12 working days, the money will be reversed back to the sender. This is a good thing to do if you are sure that the money was transferred to you wrongly.
How Can I Use The Money In My eWallet To Recharge My Phone?
If you are in need of airtime and have some money in your eWallet balance, you can make use of it to recharge your line by simply following the steps below:
Dial *130*277#.
Select the prepaid option.
Select Top Up or Buy Airtime.
Enter amount.
Select 1 to confirm.