Andile Jali has enjoyed a good run in his career since he made his break in 2007. Such a spectacular run did not replicate in his love life with his former wife, Nonhle Ndala, as the two were always in the news for bad reasons. The troubled marriage finally met its end in 2020 when the footballer announced that he had parted ways with his wife before coming back to clarify that they were still married but only separated.
Among the many things that became an issue in their marriage apart from their seeming love for drama was the case of Jali's baby mama and the massive age difference between the two former lovers.
The Couple Met After Nonhle's First Marriage Came To An End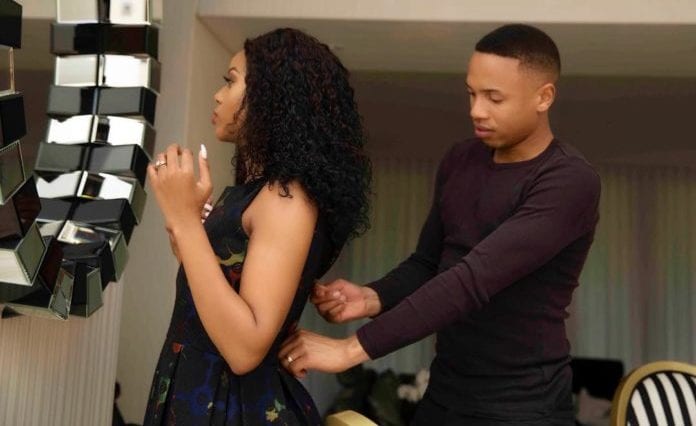 The story surrounding how Andile and Nonhle met is unknown in the public domain. However, when they first met, neither of them had attained as much success as they have today.
Before that, Nonhle, now a fitness trainer, was once married to a man known as Themba Msiza. According to the Diski Divas star, she walked away from her first marriage due to domestic abuse. Nonhle claimed her husband was jealous of her, and he started to belittle and abuse her as soon as her business started growing well.
In his defense, her former husband alleged that she was unruly and she stole from him. He also revealed that Nonhle spent nights in hotels with foreign men. He only hit her once in the head, according to him. Jali also claimed that she was not on talking terms with her mother because of the kind of person she was. The fitness trainer denied all the allegations.
By the time their marriage came to an end, they had a daughter together named Aurelie. She was said to have had her daughter when she was 17 years old. These did not stop Andile from starting a serious relationship with her that ultimately led to marriage.
Andile Jali And Nonhle Ndala Walk Down The Aisle In 2015
The former lovers started their relationship in 2013. By 2015, he wanted to get married to her, but she initially rejected the idea because of the experiences she had from her first marriage. Reports had it that she was very much in love with the footballer at the time, and she saw a future with him.
Not long after she rejected his proposal, it was reported that they were married, and she had been officially welcomed into his house by his family members. Nonhle Jali soon took to her Instagram, where she referred to the footballer's mum as her mother-in-law. She also announced to her fans and followers that she had now been welcomed into her new home.
There Is A 6-Year Age Difference Between Them
The South African football star and his wife have a massive 6 years age difference between them; while Andile Jali was born in 1990, which makes him 33 years old, his former wife was born in 1983, which means she is currently 40 years old.
Even though age can be a problem for many people, it did not seem the same with Jali and his former wife, even though there were speculations that their age difference probably had something to do with the troubles they faced in the union. This is most especially with the disrespect that Jali has always bemoaned in the marriage. He claimed that since his wife's catering business began to grow, she was always disrespecting and looking down on him.
Nonhle Ndala once revealed that she was grateful for her husband and all he did for the family. When the marriage started falling apart, they both passed blames against each other. Interestingly, neither of them made mention of their age difference in their entire saga. When they got married, Andile Jali was 25 years old while his woman was 32 years old.
The Marriage Produced Three Kids
Andile and Nonhle both had kids from relationships they had with different people in the past, but together, they had three kids; two daughters and a son.
Their first child together is a daughter known as Amahle Jali (AJ). The news broke in 2015 that the footballer and his then-girlfriend, Nonhle, were having their first child together. AJ was born in September of the same year. Weeks after the birth of their princess, Nonhle took to her Instagram to welcome their daughter and thank the footballer for being a wonderful dad.
Three years into their marriage, the couple welcomed a set of twins, a boy, and a girl. The twins who have been named Andilr Jr. and Amare Jali, were born in 2018. The cute little ones were introduced to the world via the Instagram account of the footballer while his wife went private on the platform. Apart from simply appearing on the social media handle of their father, the twins also had their Instagram account started for them.
Before the three kids they had together, Nonhle had had a daughter from another relationship, while Andile is a father of three more kids from three different women.
The Marriage Ended Only 5 Years After They Got Married
Obviously, Andile and his wife did not enjoy the best of marriage as the union was almost always attracting a negative kind of attention. At one point, it would seem as though they were heading strong, but at another, things would go haywire for the two.
Their marriage faced almost everything in the bad books, from cases of infidelity to domestic abuse, public disrespect, and much more. Nonetheless, the couple held it together until 2020, when Andile announced that they had closed shop by finally deciding to part ways. He made it clear that they were not divorced, but they were only separated.
Andile Jali Was Involved In A Baby Mama Drama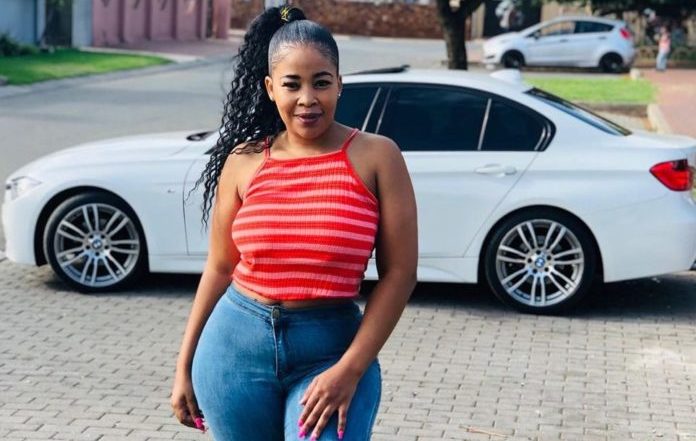 The Bafana Bafana football player has not been the most faithful of the lot. In 2019, he reportedly stepped out of his marriage and had got a Jo'burg businesswoman pregnant, and they shared a child since 2017. The affair between the duo remained a secret until 2019 when the unnamed businesswoman dragged him to court over a maintenance issue. He allegedly started the relationship with the woman in 2015, and she even moved with him to Belgium, where he played for two years.
They broke off briefly before coming back again after returning to the country. This was the time that he sired the said child. Initially, he was paying for the child's support until his wife got to know about it, and she asked him to stop until DNA proved that the child was his.
Even before he got married, Jali had already fathered a child with another woman, Unathi Nombona. The two dated for a long time before they parted ways after she allegedly cheated on him with another football player. They were said to be engaged, and she once referred to herself as Mrs. Jali before they parted ways.
There is also a third baby mama, Dipuo Maloi, who had the footballer's first son. Maloi once got into an online fracas with Nonhle Ndala after Ndala took a shot at women that didn't want to stay away from her husband. Dipuo did not hold back to describe the footballer as a useless man who could not afford to get Christmas clothes or birthday gifts for his son. The baby mama slammed Nonle by telling her Jali was nothing but a sperm donor.
Other Things That Also Affected The Marriage
What Nonhle is doing to Andile Jali is abuse. pic.twitter.com/E09WNyWAEB

— Man's NOT Barry Roux  (@AdvoBarryRoux) January 8, 2020
Apart from the aforementioned reasons that affected the marriage between Andile and Nonhle, there were other equally serious reasons why the marriage gave way.
Issues Of Finances
A strong reason behind the end of the union, as Nonhle has complained a couple of times, was that her former husband was not making enough money to carter for her lifestyle. According to her, Jali's salary as a Sundowns player was not enough to buy her wigs, so she was forced to braid her hair.
She stated in a video on social media that she needed a helper because her kids need to go to ivy league schools and enjoy the best of life, and she did not want to keep eating peanuts and jam. The video left many cringing as she revealed that her marriage certificate was only binding when she was in the country, but she was single and ready to mingle as soon as she was airborne.
Nonhle once left a better part of Mzamsi shocked when she declared that when she first met her husband, he was nothing more than a dirty towel used for the mopping of the floor; skroplaap. She claimed she was the one that turned him into a normal washcloth. She made the statement when she warned all those who wanted to come and take her husband's money. Nonhle later apologized for the video, stating that she realized it was in bad taste, although she was only joking.
Andile Jali Had A Strong Drinking Problem
After Andile returned from Belgium, he became a heavy drinker. He failed three breathalyzer tests with Sundowns at the time and was said to be possibly facing expulsion from the team unless he changed his behavior.
According to reports claimed to be from sources close to the player, he fell into heavy drinking because of his wife's stress. The drinking problem also got him in trouble with the law; he was arrested for drunk driving in 2018.
There Was A Case Of Domestic Abuse
Another major issue that arose in their marriage and contributed to their split was domestic abuse. Back in 2018, there was the report that the Bafana Bafana star assaulted his then-wife, Nonhle. According to the reports, he accused his wife of not sleeping at home, and he got enraged that he threatened to kill her.
Even after the security invited the cops, Jali reportedly choked his wife right in their presence. His wife was not injured during the fracas, but because of the severity of the charges against him, the footballer was made to spend the night in custody until after his court appearance. His teammates at Mamelodi Sundowns came and tried to get him out of the Boschkop police station in Pretoria East but failed.
The former Orlando Pirates player was charged with domestic violence and malicious damage to property after allegedly damaging Nonhle's car.
Andile Jali Had A Cloud Of Infidelity Over Him With Brinnette Seopela
Apart from the fact that baby dramas were hanging all over him, one of the things that allegedly led to the separation between Jali and Nonhle was the rumor that he was having an affair with Brinnette Seopela. Although the footballer vehemently denied that anything was going on between him and the Real Housewives Of Johannesburg cast member, reports suggested that it could be the immediate cause of the end of their union.
However, he insists that he was just good friends with the reality TV star. That said, sources alleged that the footballer continues to cheat because his wife disrespects and looks down on him. The claim was that he was tired of the disrespect he has been getting and regretted that he got married to her.
It Is Not Known If They Would Ever Come Back Together
Considering all that they had gone through in their marriage, it is believed by some that the union lasted longer than expected. They found a way of working on their marriage even when many felt that it would end long before now due to one of their many issues, but they proved doubters wrong.
As a result, it is hard to speculate whether their breakup is final or, like always, they would find a way of getting back together. It is worth noting that although they might be separated, they are still man and wife on paper.
One of the main reasons why doubters believe it is the end for the two is that even before their separation, the footballer once made it known that he was still living with his wife, but they were no longer in love.