House of Zwide is a South African telenovela drama that captures the rags-to-riches story of a fashionable Johannesburg family who exhibits high drama and ruthless ambition as they move to the top of the ladder in the fashion industry.
The show also contrasts two families in different worlds – the Molapo family, who resides in Tembisa, and the wealthy, fashionable Zwide family – who lives in Rosebank. House of Zwide teasers captures a little bit of all the exciting happenings on the show for September.
A Recap Of House of Zwide In August 
The show began in August with Funani banning Faith from entering the house and Isaac going into a destructive rage. Along the line, Ona began suspecting something could be happening between Rea and Funani.
Isaac also paid a heavy price for his mistakes and was hidden by Molefe from the family. Faith also made another dangerous plan to eliminate Busi. And as she tried to exorcise her demons, Molfe helped Ona to find a new shocking secret.
The show ended with the announcement that Faith's trial date had been brought forward. However, it was later revealed that she had been hospitalized.
House of Zwide Teasers for September 2022
Thursday, 1 September 2022 – Episode 34
Faith's psychological breakthrough could lead to her trial being delayed, and Funani and Nkosi are not happy with the development. Rea finally forgives Molefe after his heartfelt conversation with Ona.
Friday, 2 September 2022 – Episode 35
Nomsa eventually agrees Soka can stay with Sandile as long as he pays the rent. Funani hires his physiologists to be double-sure Faith is not faking her condition.
Monday, 5 September 2022 – Episode 36
Dorathy and Molefe's relationship is about to get more serious. Meanwhile, the Zwides are eager to hear their psychologist's report about Faith.
Tuesday, 6 September 2022 – Episode 37
Mavuso gives Funani a radical proposition, while Soka comes up with a suggestion to address Sandile's unemployment woes.
Wednesday, 7 September 2022- Episode 38
Sandile gets cheering news after thinking he had messed up a job interview. Funani is given one final chance to amend his position.
Thursday, 8 September 2022 – Episode 39
The DTI deal is in jeopardy, and Funani makes up his mind to finally visit Faith. Sandile counters his first challenge at his new job.
Friday, 9 September 2022 – Episode 40
Funani finds out Rea has been keeping a secret from him, while Sandile is forced to tell  Zanele the truth about his job.
Monday, 12 September 2022 – Episode 41
Funani's request makes Faith uncomfortable while a healthier Isaac makes steps to contact Ona.
Tuesday, 13 September 2022 – Episode 42
Funani and Faith have an emotional showdown, while Rea suddenly finds herself caught between Ona and Keletso.
Wednesday, 14 September 2022 – Episode 43
It dawns on Funani that his new deal has consequences for the Molapos, while Molefe pretends he and Dorothy are good together before threatening Sandile.
Thursday, 15 September 2022 – Episode 44
Funani has made up his mind and is ready to move on, but Mavuso tells him they have a problem while Ona transfers her anger and frustration to Keletso.
Friday, 16 September 2022 – Episode 45
Again, Ona tries to run away from her troubles. Meanwhile, Funani and Laz come to grips with the fact they will be facing Alex Khadzi.
Monday, 19 September 2022 – Episode 46
Molefe asks Dorothy for a big favor. Funani and Nkosi keep ignoring each other as Alex Khadzi comes crashing into the world.
Tuesday, 20 September 2022 – Episode 47
Funani is being offered the chance to step away from the DTI deal with Alex, while Sandile finds the idea of backstabbing Ona pretty difficult.
Wednesday, 21 September 2022 – Episode 48
Funani and Alex gear up to pitch to the DTI with the future of their companies in the balance, and Sandile attempts to tell Ona the truth.
Thursday, 22 September 2022 – Episode 49
The DTI makes a shocking decision that leaves both Funani and Alex angry. Nkosi and Ona have an unexpected run-in.
Friday, 23 September 2022 – Episode 50
Alex and Funani have to come to a difficult compromise while Ona accosts Funani for the first time after learning about the DTI deal.
Monday, 26 September 2022 – Episode 51
Alex and Funani agree to begin setting up their teams. Meanwhile, Funani attempts to reach out to Ona for the last time.
Tuesday, 27 September 2022 – Episode 52
Funani prepares to move on from Ona as design assistant while Zanele and Laz begin their hunt for the next face of House of Zwide after Ona leaves as the design assistant. Meanwhile, Funani has prepared to move on without her.
Wednesday, 28 September 2022 – Episode 53
Sandile gets assured by Ona that she'll never return to Zwide, while both Shoki and Mampho plan to become the face of the House of Zwide.
Thursday, 29 September 2022 – Episode 54
Rea stages an intervention after much ado, while Zanele and Laz suddenly find themselves caught between Shoki and Mampho.
Friday, 30 September 2022 – Episode 55
Nkosi's baby momma and girlfriend are vying for the same job, which was a big surprise. Ona gets food for thought from an unwelcome source.
List of House of Zwide Actors and the Characters They Play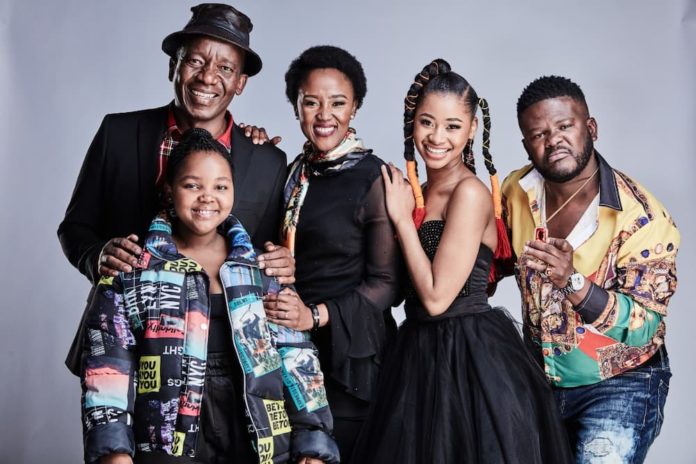 Vusi Kunene as Funani Zwide
Bawinile Winnie Ntshaba as Faith Zwide
Jeffery Sekele as Isaac Molapo
Nefisa Mkhabela as Onalerona Molapo
Matshepo Maleme as Rea Molapo
Khaya Dladla as Lazarus
Shalate Sekhabi as Shoki
Lwazi Mthembu as Nomsa
Motlatsi Mafatshe as Molefe
Wanda Zuma as Nkosi Zwide
Londeka Mchunu as Zanele Zwide
Linda Nxumalo as Soka
Paballo Mavundla as Sandile
Sikelelwa Vuyeleni as Nambitha
Lois Du Plesis as Pearl
Noah Cohen as De Villers
Gaisang Noge as Mampho
Karabo Magongwa as Keletso Molapo
Zinhle Mabena as Sihle Ngubane
Thembisa Mdoda
Who Joined Or Left The Show Recently?
While House of Zwide fans awaits the unveiling of new faces on the show, the producers of the local soap opera are yet to introduce new actors to the show. Actresses Zinhle Mabena and Thembisa Mdoda (as a stand-in actor) were the last thespians to join the show, having debuted in March and January 2022, respectively.
House of Zwide Airs On e.tv Channel On Weekdays 19h00-19h30
The names of the producers of House of Zwide are Maqubool Mahomed and Thabo Boom, while the identities of the show's executive producers are Desireé Markgraaf
and Anant Singh.
House of Zwide runs on e.tv weekdays between 19h00 – 19h30. The soap opera was created by BOMB and is a VideoVision Entertainment and BOMB co-production.