House of Zwide is a popular South African soap opera that offers an engrossing look at the rags-to-riches story of the fashionable Zwide family as they exhibit high drama and ruthless ambition on their way to the top of the ladder in the fashion industry.
The telenovela has a diverse cast of characters and a sensational plot that has captured a wide audience within and outside the country since it began airing. House of Zwide teasers for the month of October capture a little bit of all the exciting happenings on the show for the month.
A Recap of House of Zwide in September
The show began in September with Funani and Nkosi's shocking realization that Faith's psychological breakdown could result in her trial being delayed. Molefe and Dorothy also took the bull by the horn by taking their relationship to the next level.
We also saw how Funani eventually found out that Rea has been keeping a secret from him and how Sandile was forced to confess the truth about his job to Zanele. Truly, he didn't see that coming.
Viewers were left tensed and in great suspense as Ona confronts Funani for the first tie ever after learning about the DTI deal. The show came to an end with Nkosi learning that his baby momma and girlfriend are vying for the same job.
House of Zwide Teasers for October 2022
Here's a little bit of what to expect on House of Zwide in the month of October.
Monday 3 October 2022 – Episode 56
Sandile has the rug pulled out from under him at House of Zwide. Molefe and Dorothy get themselves into serious trouble. Will they be able to come out unscathed?
Tuesday 4 October 2022 – Episode 57
Shoki and Mampho find themselves standing up against each other. Molefe and Dorothy are being helped by someone they least expected.
Wednesday 5 October 2022 – Episode 58
Nkosi faces accusations from both Shoki and Mampho. Zanele tells Sandile to take the fight to her own family. How will this turn out if they succeed?
Thursday 6 October 2022 – Episode 59
Sandile has to make some big decisions about his future. Meanwhile, the competition for the face of the House of Zwide gets intense.
Friday 7 October 2022 – Episode 60
Molefe begins to question the value of his Chisanyama, while Mampho makes up his to be proactive against Shoki.
Monday 10 October 2022 – Episode 61
Alex suddenly becomes nice and calls for a truce as he begins working with Funani, while Mampho uses Nkosi to try to get in Shoki's head.
Tuesday 11 October 2022 – Episode 62
Alex pitches an excellent concept regarding Fashion Week, but Funani is not totally convinced. Ona reminds Shoki about their shared dream.
Wednesday 12 October 2022 – Episode 63
Alex's right-hand man finds a weak spot in the Zwide business while Mampho and Shoki go through a final photoshoot to select the new face of House of Zwide.
Thursday 13 October 2022 – Episode 64
Laz finally makes her decision on the new face of House of Zwide. Alex targets someone close to Funani in his plan to bring Zwide down.
Friday 14 October 2022 – Episode 65
Laz encounters a major setback that takes her back to square one, while Zanele is tricked into going to one of Alex's legendary parties.
Monday 17 October 2022 – Episode 66
Zanele and Funani clash as the Zwides get ready for SA fashion week. Meanwhile, Laz finally unveils the face of the House of Zwide.
Tuesday 18 October 2022 – Episode 67
Ona struggles with not being on the same page with her father as the fashion week approaches, while Alex finally has ammunition against Funani.
Wednesday 19 October 2022 – Episode 68
Evidently, things are not looking between Funani and Ona. Alex enjoys executing his blackmailing plan while Zanele deals with the emotional fallout.
Thursday 20 October 2022 – Episode 69
Alex receives an answer from an unexpected source while the Zwides find themselves in crisis mode a day before the fashion show.
Friday 21 October 2022 – Episode 70
Ona is tasked with stepping up in a big way while Mampho unearths a secret involving Nkosi.
Monday 24 October 2022 – Episode 71
Nkosi makes up his mind to finally make a move against Faith. Alex seeks to take advantage of Funani's ill health.
Tuesday 25 October 2022 – Episode 72
Funani learns the DTI deal is about to collapse while Faith finds herself showing up at Nomsa and Shoki's door.
Wednesday 26 October 2022 – Episode 73
Funani finally obtains his test results from the Doctor while Faith tries to get used to her new surroundings.
Thursday 27 October 2022 – Episode 74
Funani tells Ona about his life history, regardless of his ill health. Nkosi tackles Zanele for not telling him where Faith planned to move.
Friday 28 October 2022 – Episode 75
The Molapos have to deal with the fallout of Faith's decisions. Funani has to fight for the DTI deal while Alex presses his advantage.
Monday 31 October 2022 – Episode 76
Molefe gets a surprise visit from the police. Meanwhile, Funani unexpectedly turns the tables on Alex in front of the DTI.
List of House of Zwide Actors and the Characters They Play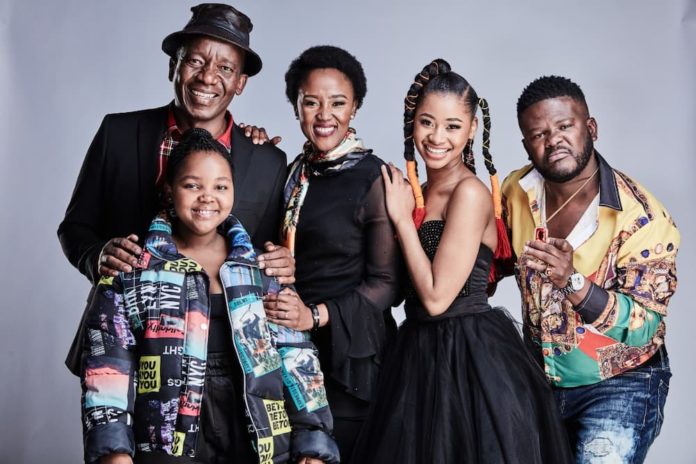 Vusi Kunene as Funani Zwide
Karabo Magongwa as Keletso Molapo
Zinhle Mabena as Sihle Ngubane
Thembisa Mdoda
Khaya Dladla as Lazarus
Shalate Sekhabi as Shoki
Lwazi Mthembu as Nomsa
Bawinile Winnie Ntshaba as Faith Zwide
Matshepo Maleme as Rea Molapo
Motlatsi Mafatshe as Molefe
Wanda Zuma as Nkosi Zwide
Jeffery Sekele as Isaac Molapo
Nefisa Mkhabela as Onalerona Molapo
Londeka Mchunu as Zanele Zwide
Linda Nxumalo as Soka
Paballo Mavundla as Sandile
Sikelelwa Vuyeleni as Nambitha
Lois Du Plesis as Pearl
Noah Cohen as De Villers
Gaisang Noge as Mampho
Actors and Actresses Who Joined House of Zwide Recently
1. Kayise Ngqula
Kayise Ngqula is a South African actress, transformational coach, media and creative entrepreneur, TV host, speaker, and MC. She joined House of Zwide in the month of October 2022 as Gugu.
She rose to prominence during her time as the presenter for Our Perfect Wedding. Other projects she's been part of include Skeem Saam, Mina Nawe, Housekeepers, Complicated, and iThemba.
2. Warren Masemola
Masemola broke into mainstream success in the year 2008 and has since continued to wow viewers with his stellar acting skills. He joined House of Zwide in the month of September 2022 as the fictional character Alex Khadzi. Khadzi is a talented designer and Vusi Kunene's biggest rival on the show.
The award-winning actor has appeared in notable local productions such as Scandal, Shaka Zulu, Intersexions, and The River.
House of Zwide is Produced By Maqubool Mahomed and Thabo Boom
The producers of House of Zwide are Maqubool Mahomed and Thabo Boom, while Desireé Markgraaf and Anant Singh are executive producers of the show. The series, which was originally released on July 19, 2021, runs on e.tv Channel on weekdays from 19h00 – 19h30.
The soap opera is co-produced by The Bomb Shelter and Videovision Entertainment for e.tv.