House of Zwide is a South African drama series that follows the fashionable Zwide family, their fast-growing fashion and textile empire, and how they exhibit ruthless ambition on their way to the top of the ladder as a fashion house.
The popular drama series is mostly followed by viewers as a result of its outstanding storylines and diverse cast of characters. House of Zwide is fast becoming a favorite amongst locals.
What Happened on House of Zwide in October 
The show began in October with the police paying Molefe a surprise visit after they landed themselves in deep trouble, leaving viewers tensed and in great suspense. We also saw how the Molapos dealt with the fallout of Faith's decisions.
In the mix of things, Mampho surprisingly discovered a secret involving Nkosi. Just a day before the fashion show, the Zwides found themselves in crisis mode following the fallout between Zanele and Funani.
Things didn't pan out smoothly for Nkosi as he faced serious accusations from both Shoki and Mampho. Faith eventually made up her mind to adjust to her new environment.
House of Zwide Teasers for November 2022
Here's a little bit of what you'll watch on House of Zwide in the month of October.
Tuesday 1 November 2022 – Episode 77
Faith and Isaac have a tense reunion while Molefe's adversaries suddenly take things to another level.
Wednesday 2 November 2022 – Episode 78
Molefe has no choice but to pretend that he got mugged while A desperate Alex tries to pull a move against Funani.
Thursday 3 November 2022 – Episode 79
Funani is shocked to find out that Faith landed in Tembisa while Bra Carter brings forward a dangerous solution to Isaac and Molefe's problem.
Friday 4 November 2022 – Episode 80
Funani shows up at the Molapo house with a suggestion that catches Rea by surprise while Isaac makes up his mind to stand up for himself.
Monday 7 November 2022 – Episode 81
Isaac takes a stand against the odds regardless of Molefe's concerns. Meanwhile, Zanele tries to comfort her mother.
Tuesday 8 November 2022 – Episode 82
Rea warns Funani that uprooting Ona is not a healthy idea. Nomsa wants to try to lift Faith's spirits, but Shoki kicks against it.
Wednesday 9 November 2022 – Episode 83
Faith continues to struggle with her traumatic youth while Ona informs the Molapos about Funani's idea that could lead to disunity among them.
Thursday 10 November 2022 – Episode 84
Rea angrily goes to the Zwide house to accost Funani, but he stands his ground. Faith makes a dramatic change to her appearance.
Friday 11 November 2022 – Episode 85
Faith decides to return to her old self. Ona finds herself caught between the Zwides and the Molapos and is not thinking straight.
Monday 14 November 2022 – Episode 86
Funani is ready for the next chapter of his life, which involves Ona, while Soka tells Nomsa words of comfort and courage over her business.
Tuesday 15 November 2022 – Episode 87
Funani is determined to make Ona feel like family, while Faith learns the truth about Shoki and decides to confront her.
Wednesday 16 November 2022 – Episode 88
Faith decides to use Shoki's situation to her advantage. Dinner goes completely wrong at the Zwide house.
Thursday 17 November 2022 – Episode 89
Ona is overwhelmed by the Zwide opulence as her father decides to spoil her while Faith keeps playing on Nomsa's fears.
Friday 18 November 2022 – Episode 90
Ona feels awkward over all her expensive gifts while Nomsa tries to come up with another plan, but Faith puts on more pressure.
Monday 21 November 2022 – Episode 91
Rea and Funani have a tense conversation that only results in more tension. Meanwhile, Nomsa struggles to inform Shoki about the truth.
Tuesday 22 November 2022 – Episode 92
Isaac and Rea react to what they believe is slight by Funani, and Nomsa informs everyone about her new business endeavor.
Wednesday 23 November 2022 – Episode 93
Shoki and Nomsa get at each other's throats following Nomsa's news, and Isaac decides to accost Funani.
Thursday 24 November 2022 – Episode 94
Funani and Isaac square off over Keletso's new phone while pressure continues to build on Shoki's position as the face of House of Zwide.
Friday 25 November 2022 – Episode 95
Faith proves her value to Nomsa, who's still reeling from her banter with Shoki, and Rea takes to a desperate move.
Monday 28 November 2022- Episode 96
Nomsa and Shoki are not finding their separation easy, and Rea stews with guilt about her actions.
Tuesday 29 November 2022- Episode 97
Soka's actions lead to Faith losing a client, which gets her angry, and Dorothy overhears something she shouldn't have.
Wednesday 30 November 2022 – Episode 98
Shoki gets an unexpected friend to help her with her struggles while Dorothy is caught between Molefe and Funani.
Names of House of Zwide Actors and the Characters They Portray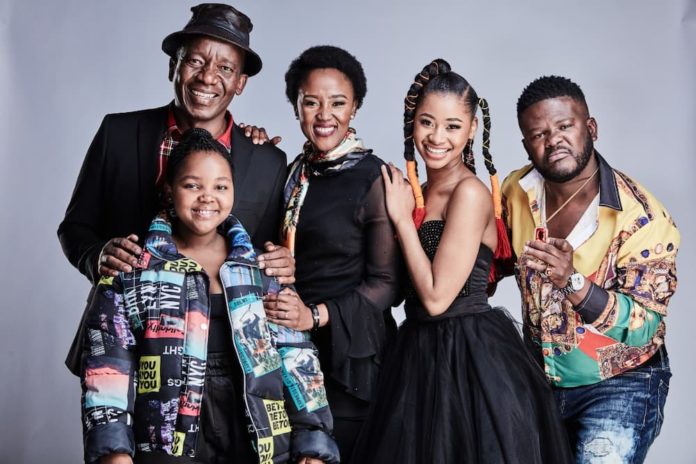 Khaya Dladla as Lazarus
Shalate Sekhabi as Shoki
Lwazi Mthembu as Nomsa
Bawinile Winnie Ntshaba as Faith Zwide
Jeffery Sekele as Isaac Molapo
Vusi Kunene as Funani Zwide
Karabo Magongwa as Keletso Molapo
Zinhle Mabena as Sihle Ngubane
Londeka Mchunu as Zanele Zwide
Linda Nxumalo as Soka
Thembisa Mdoda
Matshepo Maleme as Rea Molapo
Motlatsi Mafatshe as Molefe
Wanda Zuma as Nkosi Zwide
Nefisa Mkhabela as Onalerona Molapo
Paballo Mavundla as Sandile
Sikelelwa Vuyeleni as Nambitha
Lois Du Plesis as Pearl
Noah Cohen as De Villers
Gaisang Noge as Mampho
South African Actors  Who Joined The Show Lately
1. Warren Masemola
Warren Masemola is easily recognized for his appearances in Scandal, Shaka Zulu, Intersexions, and The River. He joined House of Zwide recently as the fictional character Alex Khadzi, a talented designer and Vusi Kunene's biggest rival.
2. Kayise Ngqula
Kayise Ngqula plays the character Gugu on House of Zwide. This talented lady is shot to prominence during her time as the presenter for Our Perfect Wedding. Besides acting, she is a transformational coach, media and creative entrepreneur, TV host, speaker, and MC.
Skeem Saam, Mina Nawe, Housekeepers, Complicated, and iThemba are the title of other local projects she has featured in.
House of Zwide Airs on e.TV Channel on Weekdays from 19h00 – 19h30
House of Zwide runs on weekdays (Monday to Friday) on e.TV channel from 19h00 to 19h30. The show is produced by Maqubool Mahomed and Thabo Boom. The executive producers of the series, which was originally released on July 19, 2021, are Desireé Markgraaf and Anant Singh.
The South African telenovela is co-produced by The Bomb Shelter and Videovision Entertainment for e.tv.