You have heard the story of a place in South Africa. The place is Durban. You have heard it is a beautiful city that can pass for the dimple of South Africa; You have heard the place is by sea and nature is its makeup. You want to go there too. The question you now ask is –  how is it with hotels in Durban?
If the worry is accommodation or hotels in Durban, then there is no worry. The city flaunts a wide range of hotels and accommodation.
The range of hotels in Durban span over a long list of preference. There are hotels in the city that are family-friendly and those that can be enjoyed by couples or even individuals. Some are made for those who want exceptional luxury and others are designed to be financially friendly or for when the budget is tight.
These are the Top Hotels in Durban
Oyster Box Hotel
This is one of the elite hotels in Durban. This top hotel stands in exotic regalia with eyes set on the Indian Ocean.
Beyond the city of Durban, Oyster Box Hotel stands as one of the topmost hotels in South Africa. It boasts of close to 90 luxurious suites and exciting dinner and cocktail spots.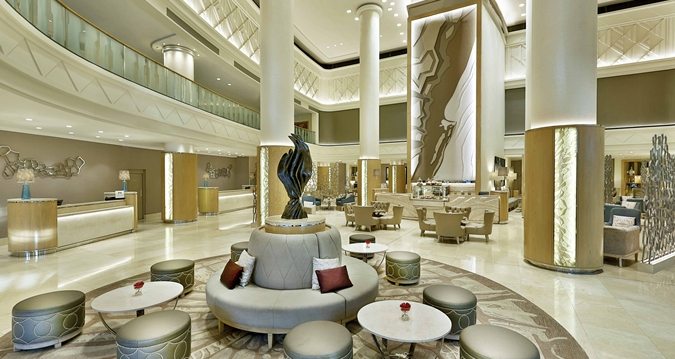 Fairmont Zimabli
This Lodge has a 5-star tag on its shoulder and wears a turban of beauty and luxury. The hotel is located under a rich forest canopy in KwaZulu-Natal's famous Dolphin Coast. This confident hotel brags of more than 75 guest rooms and suites.
Hilton Durban Hotel
In the class of the tops is Hilton Durban Hotel. This hotel provides elegant hotel services. Rooms in this exotic hotel include executive rooms, suites, and guest rooms. Apart from the usual pampering of this hotel, you can as well, enjoy some of its holiday packages such as Family fun packages and other packages for couples.
Suncoast Towers Hotel
This definitely, is one of the most beautiful hotels in Durban. The hotel captivates the eyes with its display of brilliant architecture and host of other attractions. The beauty of this hotel is enhanced by its pools and various plant variety. Its closeness to other places of interest like uShaka Marine World and Golden Mile Beachfront echo its worth.
Coastlands Musgrave Hotel
Coastlands Musgrave is another Durban hotel that is beautiful. The bright-eyed hotel is a structural masterpiece. Coastlands Musgrave hotel is in the Musgrave residential area of Durban.
Each of the rooms in this hotel has its unique beautiful decoration and most have balconies to allow one have a nice view of the city. This contemporary hotel has an up to date spa, coffee shop, and an outdoor pool among other things.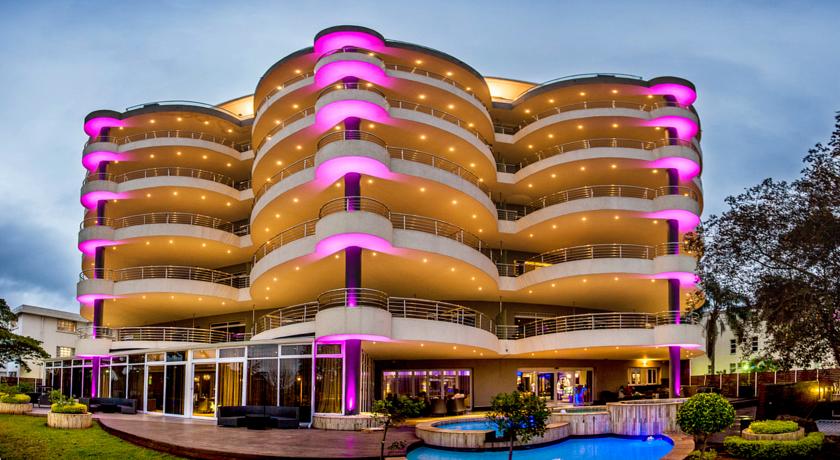 Beverly Hills Hotel
The Beverly Hills Hotel in the coastal Umhlanga Rocks is one of the hotels in Durban that can simply be defined as beautiful. The amazing hotel has 89 classy rooms and suites. The rooms in this 5-star hotel have balconies that face the Indian ocean, giving an interesting view of the water.
Apart from the physical beauty of the Beverly Hills Hotel, it provides one of the most beautiful hotel services in Durban. It has a fitness centre and restaurant. This hotel, however, is not in the central Durban area, therefore it is a great place to have some time out and relax.
Cheap Hotels in Durban
Belaire Suites
This hotel ranks among the cheapest hotels in Durban. This hotel has over 120 apartments. The hotel is on Durban's North Beach. Apart from its cheapness and closeness to the Durban Beach, Belaire has one of the best cafes in Durban.
Blue Waters Hotel 
Few kilometres from the uShaka Marine World and some more from Beachwood Mangroves Nature Reserve is Blue Waters Hotel. This hotel that is located on the Durban Beachfront is another cheap hotel in Durban. A night in this Hotel can go for as cheap as R797.
Albany Hotel
On a tight or slim budget, you can easily lodge into the Albany Hotel. The hotel offers accommodation at 400 ZAR per person. Although the hotel is considerably not up to date, and the rooms are not as large as one may want, it offers nice and homely services.
More so, the location of the hotel is in a strategic place. The hotel is very close to Durban's International Conference Center (ICC) and The Exhibition Center, City Hall and Natal Playhouse Theater.