Bheki Cele, the Minister of Police in South Africa, has made headlines severally for different reasons, including corruption. His dalliance with controversy includes when he controversially said well-built men in the police service are more active than those with a potbelly. The public has called out Cele for marrying a much younger lady (20 years younger). People could not understand how a beautiful 33-year-old Thembeka Ngcobo would fall in love and agree to marry 53-year-old Bheki Cele.
Well, while the public may still be talking and trying to figure out what made Thembeka fall in love with Cele, the couple is having their best lives and building their home; as they say, age is just a number and nothing else. But how did these two meet?
Bheki Cele And Thembeka Ngcobo Met In 2009
Considering the age difference between Bheki Cele and Thembeka Ngcobo, you may not be expecting a romantic kind of meeting or love at first sight, but on the contrary, that looks like the case. Bheki Cele met his beautiful wife in 2009 at the inauguration dinner party of premier Zweli Mkhize, where she was also a guest.
According to Bheki Cele, immediately he set his eyes on Thembeka Ngcobo at the party, he knew that she was 'the one.' He was attracted by her charisma, inner beauty, and of course, her physical beauty. Being a man who knows how to get what he wants, he did not waste any time, as in the following year, wedding bells were already ringing for them.
Despite being 53 years old at that time, Bheki Cele had not lost his charm and still knew how to spoil a young woman, probably more than some of the young men out there. He gave her a splendid wedding that was the talk of the town.
Bheki Cele And Thembeka Ngcobo's Wedding Made Waves In 2010
When referring to the wedding of Bheki Cele and his young wife, Thembeka Ngcobo, Deputy Mayor Naidoo called it 'the wedding of the year,' and that seems like the perfect phrase to describe what the event looked like. Their wedding was attended strictly by invitation. Considering that Bheki Cele was a former National Commissioner of the South African Police Service, you already know that the wedding was attended by the who is who of the political and corporate class in South Africa. Among those invited were the then president of South Africa, Jacob Zuma, Police Minister Nathi Mthethwa, billionaire Robert Gumede, and many others.
Thembeka Ngcobo looked so beautiful on the day with her stunning wedding dress, while Bheki Cele did not fail to wear his Panama hat and suit as they exchanged marital vows before their 300 – 350 guests. Everything that concerned what the guest ate was handled by Andrew Draper, an award-winning celebrity chef. At the same time, an endless flow of music was supplied by the quartet of iThemba, Happy Girl, Siyanda, and DJ Muntu. As though a lavish wedding was not enough, Bheki Cele was set to spoil his wife more by whisking her to an undisclosed location for their honeymoon.
The Police Chief And His Wife Have Been Married For Over a Decade
13 years after the glamorous wedding between Bheki Cele and Thembeka Ngcobo, they are still happily married. Despite the age difference between them and the controversy that trailed their marriage, the union has outlasted most celebrity weddings with age mates or people of the same age bracket as the couple. Ngcobo is still looking as beautiful as she has always been. Bheki Cele, who is also proud of his wife, does not fail to
show her off
.
While there are rumors that Thembeka Ngcobo had children before getting married to Bheki Cele, we don't know if the couple has had any child together, as there has not been any time she came out to be pregnant over the course of their marriage. Beyond public service, Bheki Cele lives a private life, so we cannot pinpoint who his children are, but sources have it that he also had children before getting married to his current wife.
Also, 13 years of marriage have proven not to be enough time to stop people from talking about the 20 years age difference between Bheki Cele and his wife. Aside from that, the two have not been involved in any known scandal.
Thembeka Ngcobo Is Not Bheki Cele's First Wife
Before marrying Thembeka Ngcobo, Bheki Cele was previously married to Thanda Ngcobo and divorced her before meeting Thembeka. We do not have so much information regarding what Cele's union with his first wife was like and why they divorced.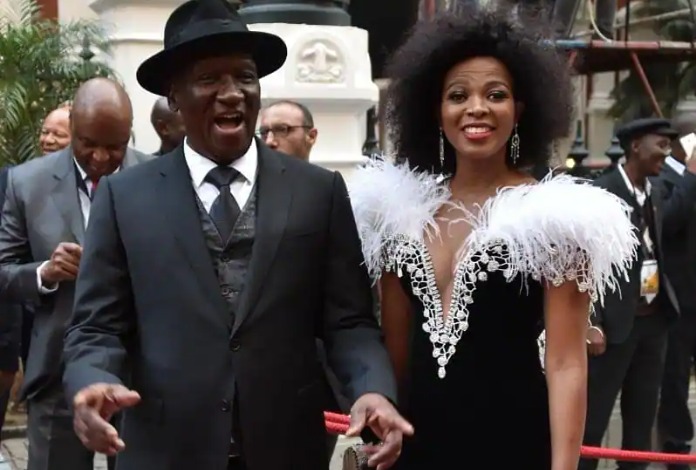 He has also been previously linked to other women, including the former SABC presenter Zama Ngcobo and Bongiwe Ngcobo. This has made people feel like Bheki Cele has a thing for women whose surname is Ngcobo.
In 2017, his former lover, Mantombi Gumede, the daughter of Sipho Gumede, the legendary composer, bass guitarist, and jazz king, returned their love child to him after several years of his negligence towards the child's upbringing.
He Is Currently The South African Minister Of Police
Bheki Cele used to be the National Commissioner of the South African Police Service. However, he was accused of corruption, which brought his time as a National Police Commissioner to a disreputable end as his name was dragged to the mud. However, after investigations were conducted, it was proven that he was actually innocent of the corruption claims.
Before becoming the National Commissioner of the Police Service, he held other prominent offices, like serving as the chairperson of the Portfolio Committee on Safety and Security in the KwaZulu-Natal Provincial Legislature. When President Cyril Ramaphosa came into power and reshuffled his cabinet in 2018, Bheki Cele was appointed as the new Minister of Police on the 28th of February 2018 and still holds this position to date. He is currently 71 years old.
Thembeka Ngcobo Is Best Known As The Wife Of Bheki Cele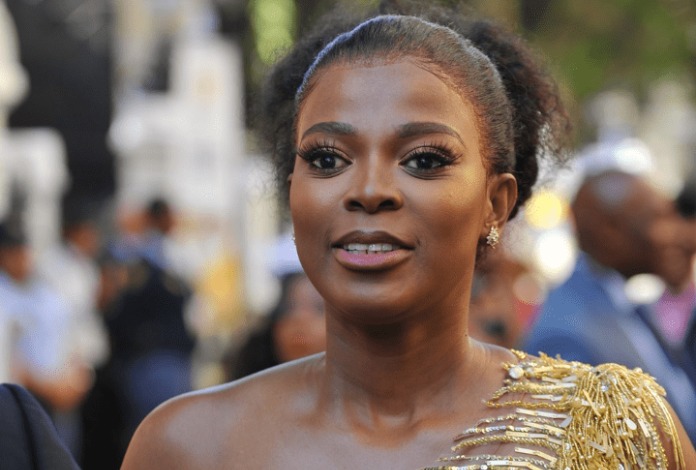 The beautiful wife of Bheki Cele never fails to represent her husband with her good looks in any event. She keeps a low profile, making it difficult to tell what exactly she does for a living. Thembeka Ngcobo does not even have a known active Instagram account, where fans can follow her and stay updated with what is currently happening with her. As such, it is safe to say that Thembeka Ngcobo is best known as the beautiful, stylishly elegant, and classy wife of the Minister of South African Police Service, Bheki Cele.