When Zimbabwe celebrated her first-ever all-female deck crew, the story was indeed an inspiration, which has led us to uncover more inspiring but lesser-known tales. It has become an established fact that being a woman in this part of the world somewhat means you can aim at being great and successful but not too successful for it's as though the female population is by default programmed not to desire certain things, but Siza Mzimela of South Africa proved this wrong.
The two celebrated female pilots, Chipo Matimba and Elizabeth Simbi, in the Zimbabwean story, broke the jinx of gender restriction by becoming the first female pilots to fly a plane in their country. In this case, we can't help but think Siza broke another jinx thinking "African women can't only be pilots, they can found and own airlines too".
What We Know About Siza Mzimela's Early Life
What we gathered from Briefly said that Mzimela came from a large family of 11 children with five brothers and five sisters. Though she was born in her home country of South Africa, Siza spent a better part of her formative years in Swaziland after her older brother who went there for studies decided to take the responsibility of raising some of his siblings after settling down.
Consequently, she achieved most of her academic qualifications in Swaziland but later rounded up her university education in SA. From the records, we gathered that she first bagged a B.A. in Economics and Statistics from the University of Swaziland.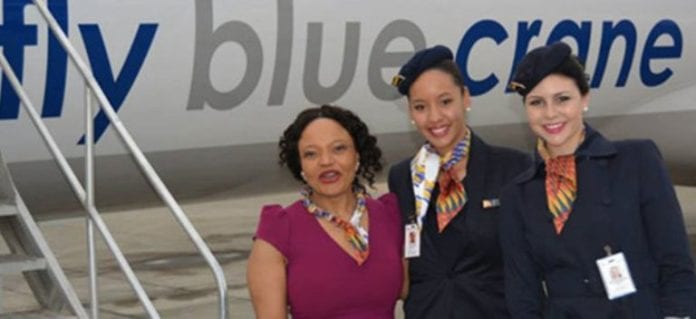 The airline executive also attended the Global Institute of Business Studies (GIBS) School at the University of Pretoria under its Transnet Executive Women's Programme.
She Didn't Start Her Career As A Pilot

Reports from Travel News Weekly said that upon graduation, Siza Mzimela's professional career journey commenced in 1991 with the Standard Bank of South Africa where she put in three years working in her capacity as a research analyst. Subsequently, we can say that it was fate that took her to work at Total South Africa that has their office very close to the South African Airlines (SAA).
It was in 1996 that she was called up that SAA was interested in hiring her services even though she never submitted any CV. Siza was later interviewed by a tough grilling panel with Chris Zweigenthal – the CEO of the Airlines Association of Southern Africa (AASA) on sit. According to the interviewee, it was a tough one but she managed to get hired as a route analyst after impressing the panel and the rest is history as they say.
Founding Fly Blue Crane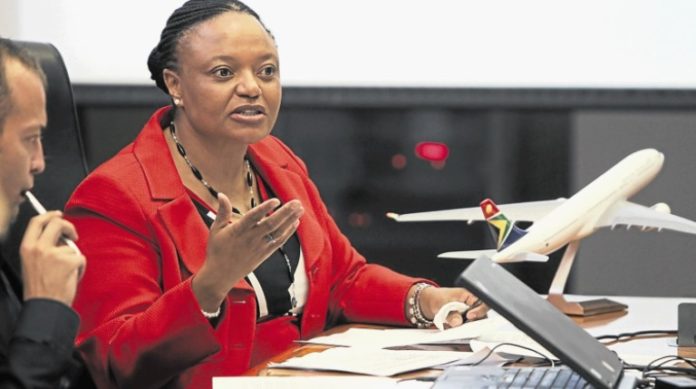 It takes a very strong and determined woman to break the gender barriers with regard to those jobs that are considered to be exclusively for men. Well, that's exactly what Siza Mzimela did as she is the founder and Chief Executive Officer of Fly Blue Crane. As an ex-SAA (South African Airways) and SA Express CEO, Siza Mzimela was well-informed about the lacking needs of the flight outlets in the country and decided to do something about that.
Like she said, her "Fly Blue Crane has anticipated and is positioned to deliver on what customers want: the enhanced convenience of frequent flights through high on-time performance' commitment to consistent service excellence' advanced online technologies that will make the booking and travel process fuss-free' and of course highly competitive fares."
Fly Blue Crane offers a reliable, personal service, point-to-point domestic routes often described as "the best-of-breed corporate experience of the premium players". As said, "Quality, convenience, professionalism as well as frequency and consistent on-time performance on any given route is what customers can expect when flying Fly Blue Crane."
More to that, it's on her Linkedin profile that Siza Mzimela is the "Executive Chairperson of Blue Crane Aviation – an aviation services company with a specific focus on African airlines and providing specialist airline consulting, aviation legal services, aircraft management services – all to enable airlines and aviation businesses have strategic access to the global market."
At the initial launch of Fly Blue Crane, it was reported that the airline will be having "five flights a day to Bloemfontein during the week' with two flights on Saturdays and three on Sundays." Also, "there will be three flights a day during the week to Kimberley' one flight on Saturdays and two to the city on Sundays." That's not all, "the airline will service Nelspruit twice daily from Mondays to Fridays' with one flight on Saturday and one on Sunday." Moreover, flights are to originate from OR Tambo International Airport in Johannesburg.
Unfortunately, Fly Blue Crane went into a state of business rescue in 2016, and on the 3rd of February 2017, it was forced to suspend its business operations, face2faceafrica.com said.
Siza Mzimela Has Held A Good Number Of Executive Ranks In Aviation
According to her LinkedIn profile, Siza Mzimela has held several high-ranking posts in the Aviation Industry and her time as a high-profile officer in the industry was nothing short of spectacular.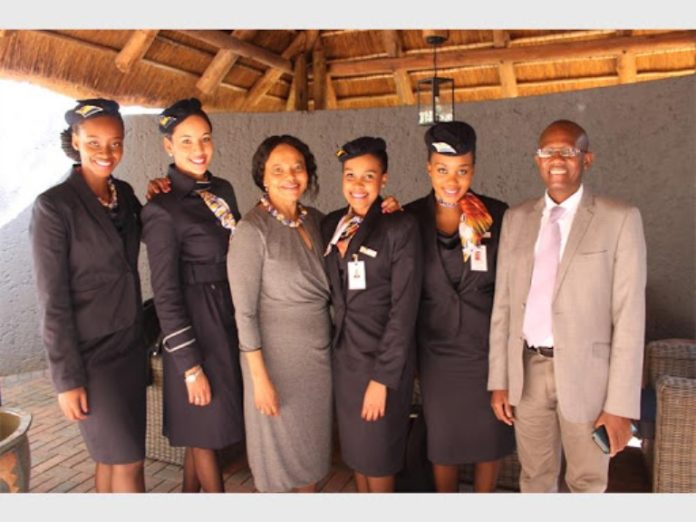 The section below covers the positions she has occupied and the exact period she lent her expertise in the aviation sector as a professional aviation expert.
From 2001 to 2002, Siza Mzimela served the SAA as the Executive Vice President of Global Passenger Services.
The ensuing year from 2002 to 2003, she functioned as the airways Executive Vice President of Global Sales and Voyager.
Between 2003 to 2010, Siza served with SA Express Airways as the CEO.
In 2010, she began serving SAA as its CEO, staying till 2012.
The period that spanned from March 2015 to March 2017 saw her working as the CEO of Fly Blue Crane.
She resumed as the Executive Chairperson at Blue Crane Aviation in December 2012, staying till May 2018.
From August 2018 to March 2020, Siza Mzimela was at SA Express Airways as the Acting CEO. The aviation expert exited on the 30th of March amidst poor operations and failing performance at the company which recently went into business rescue as pressure from the company's creditors became more intense.
Presently, she is with Freight Rail at Transnet Group as the Chief Executive – a position which she assumed in April 2020.
The Aviation Boss Has been A Member on Many Associations
Siza enjoys the privilege of being the first female to join the International Air Transport Association's Board of Directors in the organization's 67 years of operation. According to the compilation by Bloomberg Magazine, she is one of the best brains at the organization's board and has been working very hard to see the organization achieve greater success in the industry.  Here's a list of the associations she's been linked to.
Here is a complete list of various companies she is serving or has served as a board member:
Presently, Siza is one of the board members at the International Air Transport Association. She took up the position in January 2011.
She is a board member of South African Airways.
Siza is also a board member at Blue Crane Aviation Services.
She is a board member at Woolworths Holdings Limited. She served as part of Woolworths Holdings Board of Directors from July 2018 to November 2018.
She was with Etion Limited as a board member from July 2018 to October 2018.
Siza started serving on the board of Ansys Limited in June 2013, lasting till July 2018.
She served as a board member at Cargo Carriers Limited from October 2008 to October 2013.
Since October 2013 till date, she has been working as Cargo Carriers Limited's Chairperson.