I am not gluttonous but I like food. I like eating, I love restaurants and everything involved with food, in fact you can call me a foodie.
I have been fortunate to experience the cuisine of many nations, they all are great albeit I think South Africa's is exceptional. Not because I'm South African (Okay, Maybe).
But be the Judge. Check out the South African edibles herein, try them, I'm however not responsible for any addiction that will follow thereafter.
1. Tomato Bredie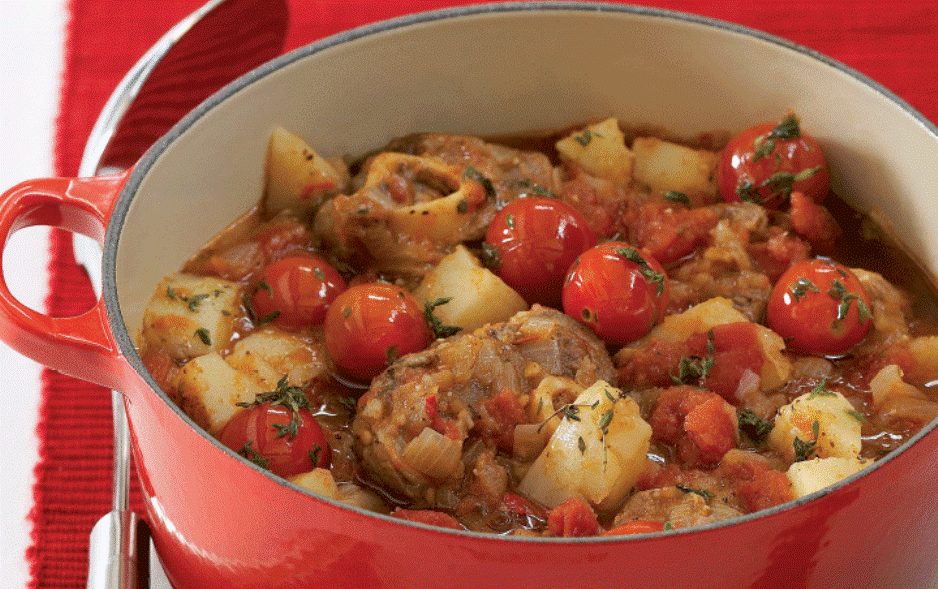 Everybody obviously loves tomato bredie as the meal is commonly eaten in South Africa by natives and tourist. "Bredie" is the Afrikaans word for "stew" so, your guess is right. Tomato bredie is a South African stew essentially made of meat. Meat here refers to mutton cooked for a very long time with condiments like cinnamon, ginger, cardamom, cloves and others. You'll enjoy tomato bredie more when it's made with small quantity of liquid to concentrate the flavors.
Read Also: Top 50 Tour Sites To Explore In South Africa Before Death Knocks On Your Door
2. Biltong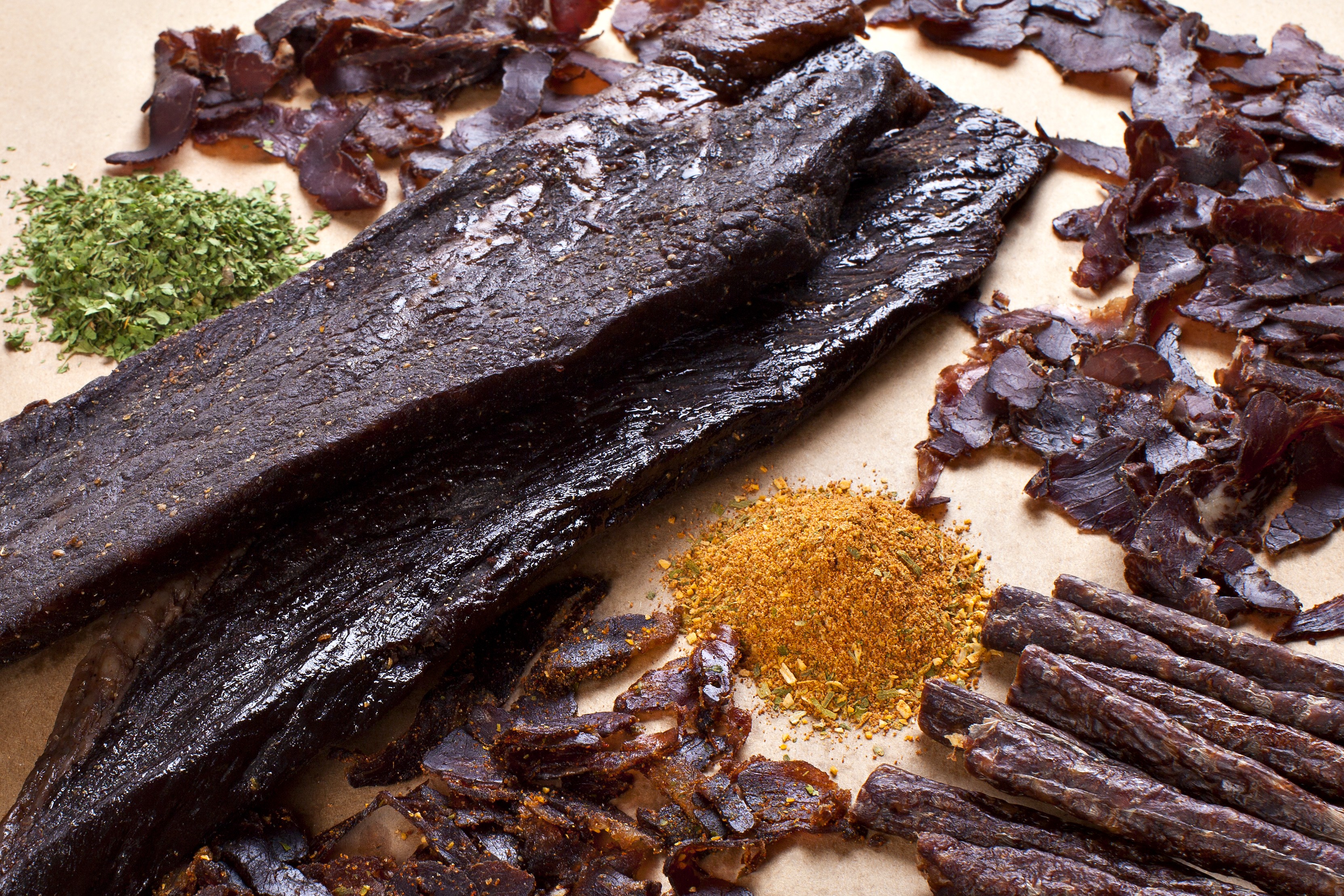 Endeavor to take small bite each time. Biltong is best savored that way. This South African delicacy is made of spiced dried meat. Variety of meats like beef, game meats and ostrich fillets from commercial farms are cut into strips or flat pieces. Biltongs are usually eaten as snacks, you can however get inventive and introduce biltong to your day-to-day meals. Which ever way, you'll enjoy biltong.
3. Bobotie
Bobotie is a famous dish of South Africa made of curried meat and fruit with a creamy delicious golden egg-based topping mixture. Meanwhile there are many variations of bobotie that might be dissimilar with what I described in the first sentence. Nevertheless, just ask for bobotie once you're in South Africa. You'll enjoy whatever you're served. That's assured.
4. Chicken Curry Potjie
South Africa has a good number of delicious curry recipes to offer, and chicken curry potjie is one of them. Potjie is the Afrikaans word for pot so this meal is essentially about curried chicken.
See Also: Once Again We're All Reminded Of How Special South Africa Is
5. Chakalaka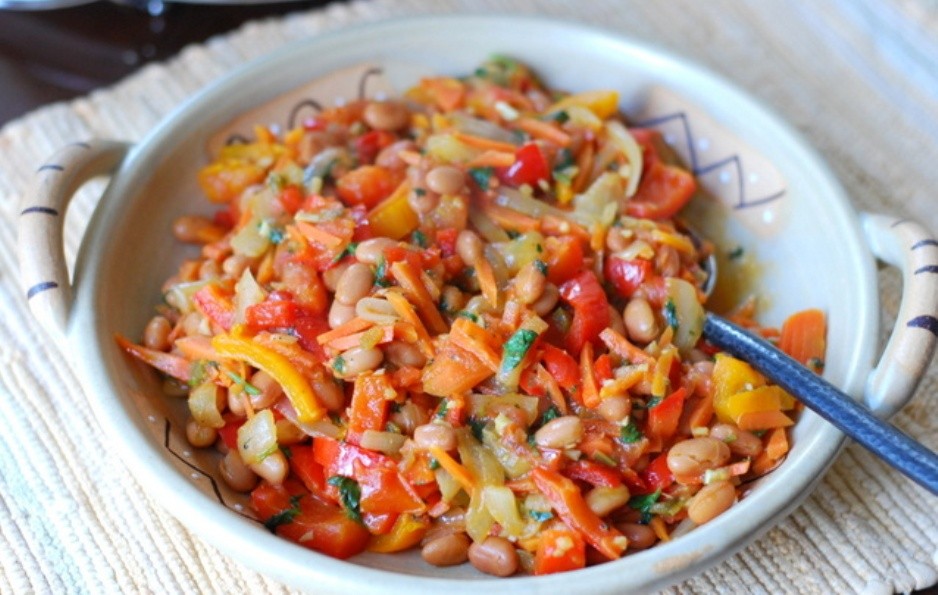 Chakalaka is awesome especially when you complement the spicy meal with bread or pap. Chakalaka can be made in a variety of ways depending on the region and tradition of your location in South Africa. However, chakalaka is a simple spicy vegetable relish with prominent ingredients like onions, tomatoes and beans. Go take a taste of the chakalaka felling.
6. Grilled Meats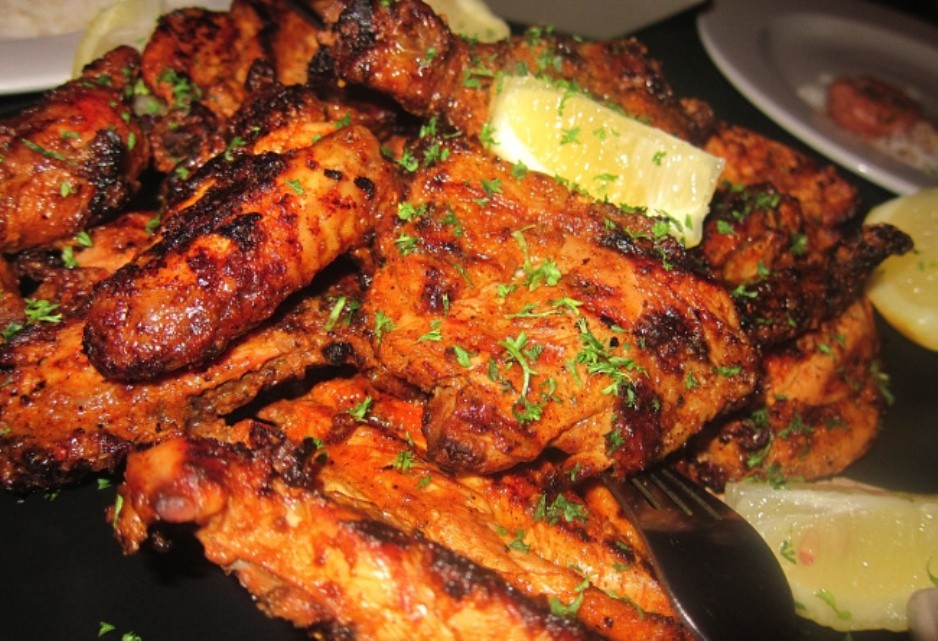 Sorry vegetarians, South Africa is all about meats and braai is a huge deal.
7. Frikkadels
This popular South African braised meat balls is a traditional Afrikaner meal usually prepared as baked or deep-fried meatballs made with bread, onion, bread, vinegar and other spices.
Check Out: Awesome! 12 Maps Tells Everything About Cape Town
8. Sosaties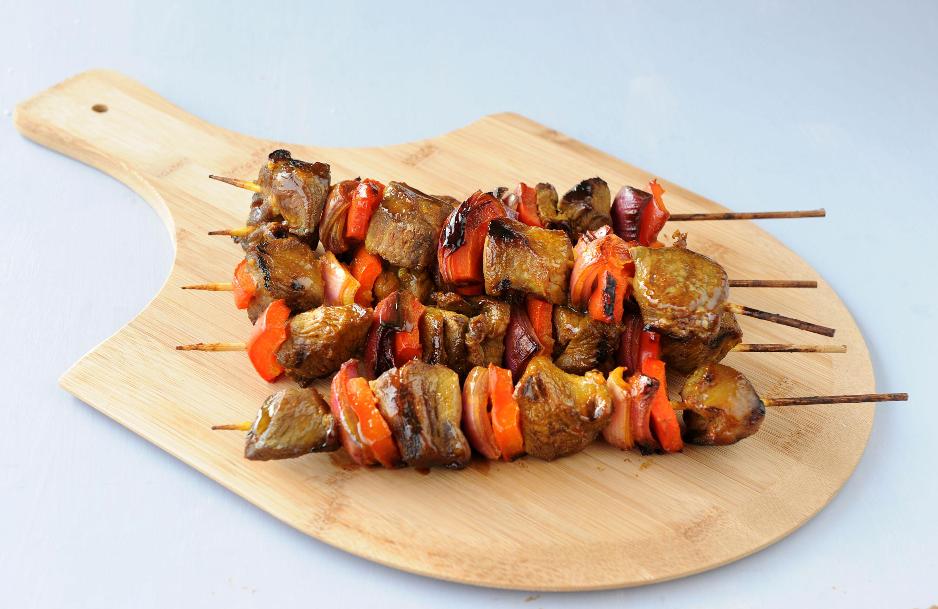 Sosaties is a native South African dish of meat usually prepared with mutton and ingredient like dried apricots, red onions and mixed peppers. Like I said, it's all about meats.
9. Mealie Soup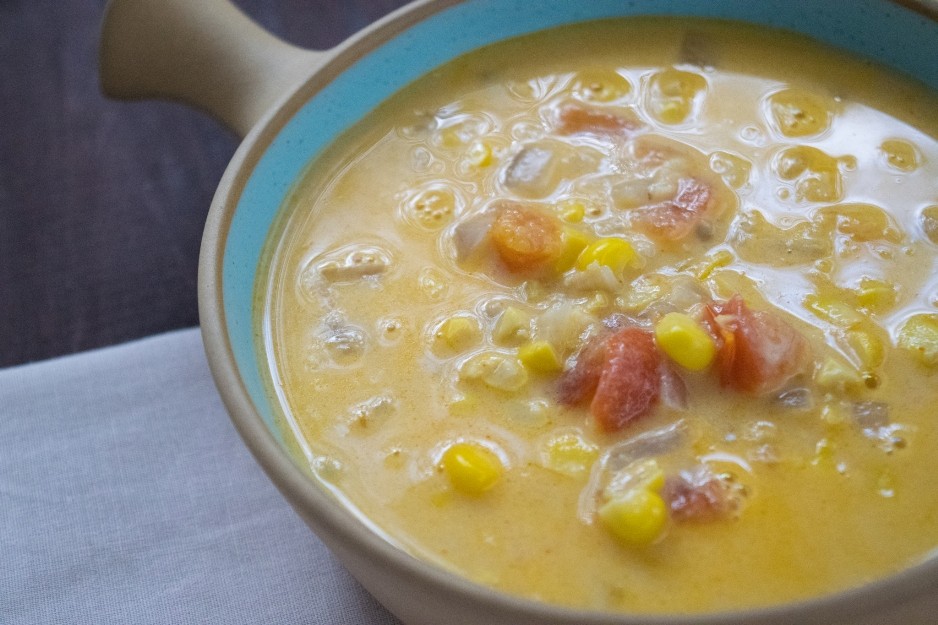 Mealie is a South African corn soup prepared with corn, tomatoes and cayenne. You can take mealie soup alone or with bread. Trust me, you'll find this creamy and slightly spiced corn recipe incredibly delicious. The sweetness of the corn combined with the tomatoes is totally cool.
10. Mala Mogodu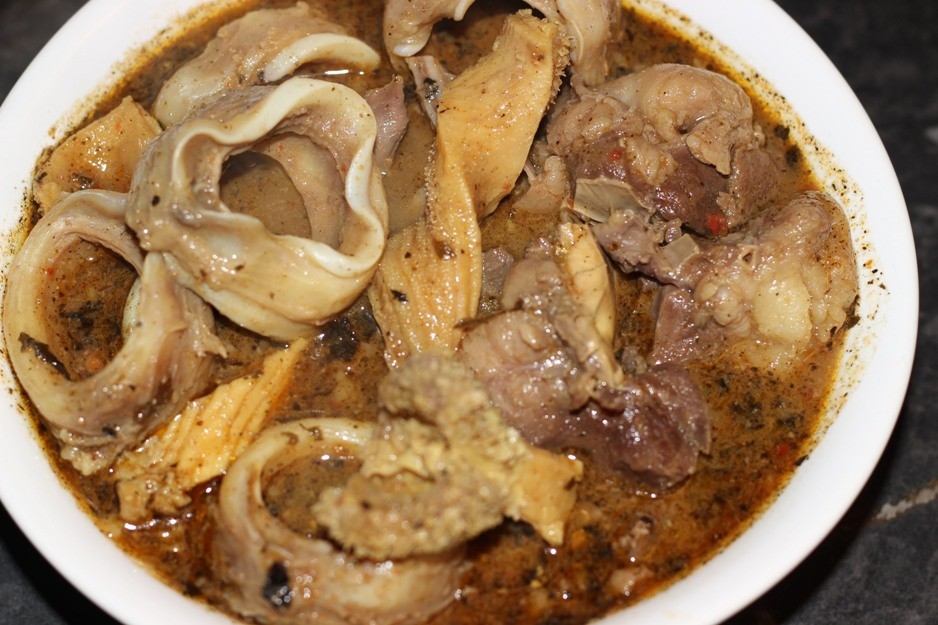 Mala mogodu or simply mogodu is a South African traditional food that has overtime gained popularity all over South Africa. This meal is basically tripe served as a stew with hot pap especially during winter.
See Also: Best South African Beaches To Make Your Holiday Come Alive