Banking has continued to evolve into a more customer-friendly business. These days, instead of going to the bank and standing in long and annoying queues the whole day, you can now perform a good number of tasks in the comfort of your home. You can enjoy a wide range of services like checking account balance, transferring money, payment of electricity bills and so on without going to the bank.
What is more interesting is the fact that you can still enjoy these services and more without a smartphone. This has been made possible with the introduction of cellphone banking. Standard Bank and other banks in South Africa, as well as many other African countries, make use of cellphone banking to improve customer satisfaction and reduce the crowd at the banking halls.
What Exactly Is Standard Bank Cellphone Banking?
Standard Bank cellphone banking is a banking service provided by the bank to help its customers perform a wide range of banking services with the use of USSD codes. This service can be of advantage to both people with a smartphone and those without smartphones.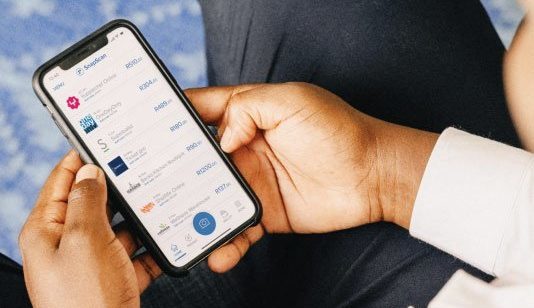 Although using the mobile app or online banking is so easy and requires very little technicality, the truth remains that it is not always that easy for some customers to carry out certain activities through internet banking. Thus, to breach this gap, cellphone banking – with USSD codes – was introduced as a great alternative. It is as simple as making calls.
Another thing that makes cellphone banking stand out and has remained the preferable option by most customers is the fact that it does not require that you download any app that will consume space on your mobile phone, neither does it require data to work. Even customers that have a mobile app and access to internet banking still make use of cellphone banking sometimes.
How To Register For Standard Bank Cellphone Banking
Registering for Standard Bank cellphone banking is an easy and fast process that only requires you to have the following:
Your South African ID number
Customer card and PIN
With these two requirements close to you, you can go ahead to register for cellphone banking by following the steps below:
Dial *120*2345#.
Carefully read through the prompts displayed on your screen and select the options that direct you to continue the registration process.
When you are successfully registered, you can start enjoying the numerous benefits of using cellphone banking to access your account anywhere and at any time.
What Are the Benefits Of Using Standard Bank Cellphone Banking?
The benefits of cellphone banking are numerous and if you have not been making use of cellphone banking to perform most of your banking transactions, then you are most likely going to consider it after knowing more about the benefits and the list of things you can do with cellphone banking.
Here are some of the benefits of using cellphone banking:
Easy and fast banking: In less than one minute, you can perform any transaction
Easy Top-Up: Cellphone banking allows you to buy airtime and data bundles directly from your account without stress.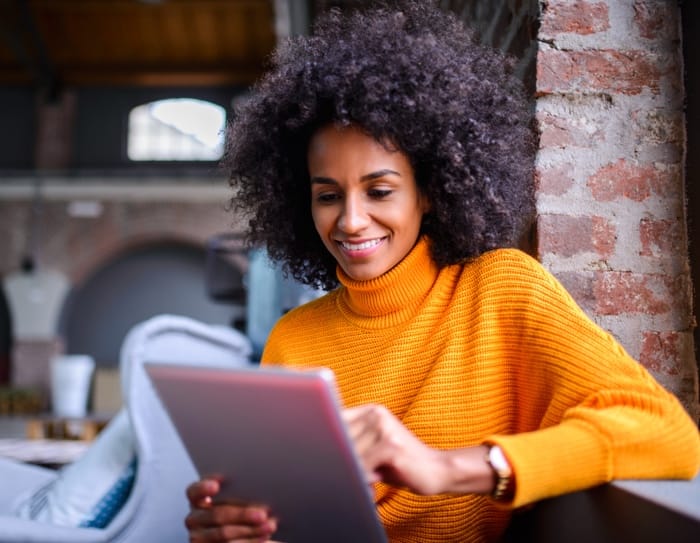 Safe and secure banking: When you register for cellphone banking, you will create a PIN with which only you or authorized persons can access your account.
UCount Rewards: UCount Rewards is a service provided by Standard Bank to allow customers to win points any time they perform certain transactions from their bank account. You can redeem your points at any Standard Bank reward center, and select whatever it is you wish to use your points for, depending on the balance.
What Can I Do With Standard Bank Cellphone Banking?
Standard Bank cellphone banking is just that perfect alternative to going to a bank. Not as though you may not have reasons to visit a bank branch again, but in a situation where you don't face any challenge or have complaints, you may never have to visit a banking hall for years.
Here is a list of the things you can do with cellphone banking:
Check your account balance.
Transfer money locally, irrespective of the bank the recipient is using.
Send instant money to anyone who has a South African cellphone number.
Buy airtime or data bundles from any South African network provider.
Pay bills and municipal accounts.
Play PowerBall™ and Lotto™
Change or reset your customer-selected PIN.
Pay electricity bills.
Pay beneficiary and once-off payments.
To access your Standard Bank account via cellphone banking for any of these services, simply dial *120*2345# on your cellphone and select the service you wish to perform, and proceed.
How Much Does Standard Bank Cellphone Banking Cost?
This is an amazing part of using cellphone banking, as it is cheap and relatively affordable for just anyone. Here is a breakdown of the kind of fees you may attract while using the service:
When registering, you may attract standard network rates.
No monthly subscription.
No direct sign-up fee from Standard Bank.
Basic Tips to Help You Enjoy a Safe Cellphone Banking Experience
Cellphone Banking is generally safe to use, but it can be the other way round, depending on how you use it. So, to help you enjoy safe cellphone banking, we have also put down some of the safety tips that can be of help to you:
After using cellphone banking, log out of your profile.
Any call, SMS, MMS from Standard Bank that is requesting that you send your personal details like ATM card number or PIN is fraudulent. Don't fall for it, rather, call Standard Bank Customer Care directly.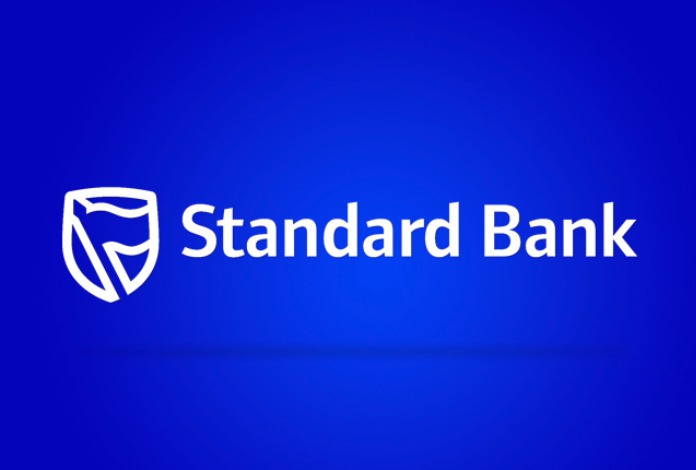 Try to memorize important PINs and codes. Avoid storing them on your phone. If you must write them down, keep the booklet away from a third party.
If you notice that you have suddenly lost reception on your phone, quickly try to find out the reason immediately, it is possible that your SIM card may have been swapped. If this is the case, rush to the nearest branch of your network service provider and call Standard Bank fraud line – 0800 020 600 – to report the situation.
In a situation where you lost your phone or it got stolen, quickly find a way to call the Standard Bank fraud line – 0800 020 600 – to report what has happened so that your profile can be blocked, pending when you get back your number or device.
Don't store banking credentials on your phone.
If you change your mobile number, let Standard Bank know so that your profile can be updated.
How Do I Recharge My Phone From My Standard Bank Account Using USSD Code?
If you are running low on airtime or data, here is how to quickly recharge your line direct from your account:
Open your phone dialer.
Dial *130*2345#
Select the amount of airtime you wish to buy.
Proceed to make payment. Immediately the payment is confirmed, you will be credited with the airtime.