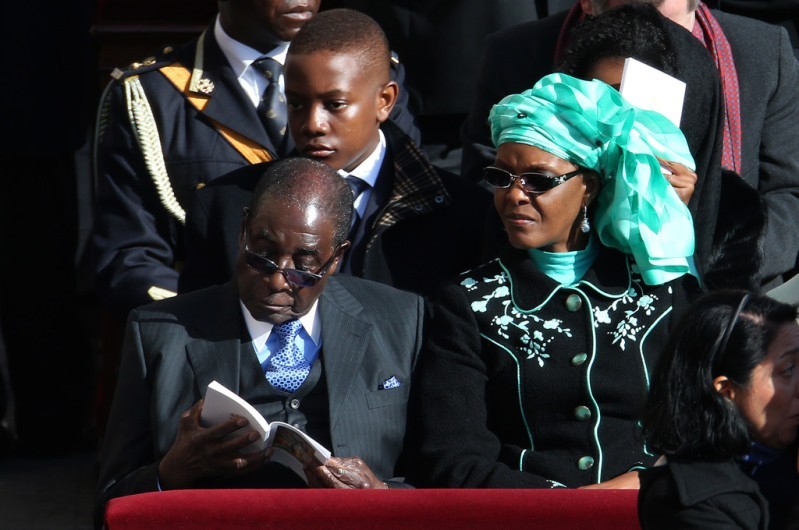 NO, this is not a joke! Grace Mugabe, the wife of President Robert Mugabe and the First Lady of Zimbabwe has been awarded a PhD degree in Sociology just 2 months after she enrolled for the programme at the University of Zimbabwe where her husband is the Chancellor.
The shocking news of Grace Mugabe's graduation and an award of a PhD took Zimbabweans and everyone else by surprise since she was only reported to have enrolled for the degree in July 2014.
Dozens of Zimbabweans have vented their outrage on this recent "achievement" by the first lady.
Grace, who is now nicknamed 'DisGrace', was capped by her husband, President Robert Mugabe who also happened to be the chancellor of the university.
It was stated that she had to "work hard" to acquire her PhD degree in Sociology.
According to the state-owned Herald Newspaper, her thesis topic was on the changing social structure and functions of the family which involved a study in children's homes in Zimbabwe; a subject that she is very familiar with since she runs an orphanage in Mazowe located at the northern part of Harare.
In a bid to find out if 2 months is now the new academic calendar for the institution, Professor Greg Linnington, a University of Zimbabwe lecturer told local newspaper, the Standard, that a doctorate degree involved writing a thesis which normally takes several years to complete.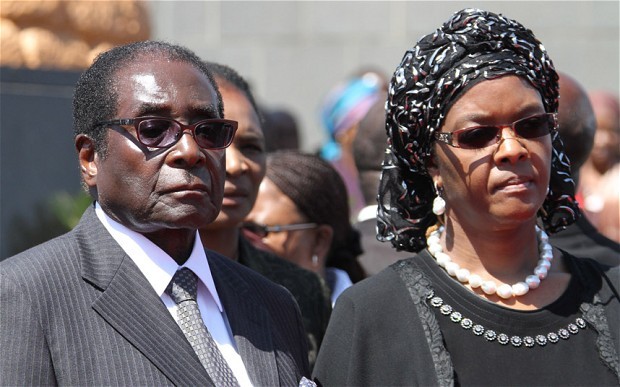 "A doctorate involves writing a thesis, after having a research question prepared, writing a proposal and then writing the thesis where one needs to research it, critique it then it can be marked, but that could take a few years," he said.
"It however varies with individuals to complete. Some just do a thesis while others might do one with some course work, but usually it's a minimum of three years."
Grace Mugabe had her first degree in Chinese language from the People's University of China which was reportedly conferred in 2011
However, it was the recent award of a PhD from a reputable Zimbabwean University that has sparked a lot of outrage most especially among university students but unless your surname is Mugabe, don't expect to get a doctorate degree in even a year.
What do you think of this? let us know on our Facebook page.