South African traditional healer Gogo Maweni has three children from three different relationships. She had two of her kids with two prominent South African men – actor Sthembiso Khoza (SK) and soccer player Siyabonga Zulu, while the paternity of her other child is sketchy.
Unfortunately, the names and birth details of her children are not publicly known. The celebrity traditional healer also has a stepdaughter who came from her husband's relationship with his ex. It's not clear her marriage to Sabelo Mgube has produced offspring.
What are Gogo Maweni Baby Daddies Names?
The names of Gogo Maweni's known baby daddies are actor Sthembiso (SK) Khoza and defender Siyabonga Zulu. The name of her third baby daddy is yet to be publicized.
Let's get to know more about the sangoma's baby daddies.
1. Sthembiso (SK) Khoza
Sthembiso 'SK' Khoza is a celebrity actor best known for playing the fictional character Shaka Khoza in the Mzansi drama series, The Queen. Born on July 1, 1986, in Ntuzuma, KwaZulu-Natal, the actor is also fantastic at soccer, rugby, and karate.
Born to the national president of the Independent Municipal and Allied Trade Union, Stan Khoza, and his wife, Lindiwe Khoza, he has faced much drama in his private life in the past years.
The public came to know about his relationship with Gogo Maweni after he impregnated her in 2012. SK got Gogo pregnant while he was still in a romantic relationship with the mother of his kids Morna Phatudi, popularly known as Maddy.
Maddy was carrying the actor's second child when news broke out that the sangoma was also pregnant for her man. The actor initially denied getting Lee-Anne Makopo pregnant, but it later became clear that the child was his.
The actor welcomed his child with Maweni, a son named Mason, on January 2, 2013. It is not clear how and when Khoza and his baby mama met and how long they dated before she became pregnant.
Since Mason's arrival, the two have not given birth to another child. In fact, they have since separated but are just friends now for the sake of their kid.
Gogo Maweni Has Had a Rough Relationship With Khoza
After the birth of Mason, Gogo Maweni severally accused Khoza of not paying the papgeld (child support) of his child. It was during the time the actor was facing difficult times with the film production company he worked for.
In 2017, the sangoma openly quarreled with Khoza's fiancee, Maddy, accusing the actor of not taking care of the child she had for him. The quarrel went viral on social media not long after, leading to Maddy warning Lee-Anne strictly to stop asking her man for money.
In the long run, the actor had to do the needful and also went on to deny having any issue with Lee-Anne over child support. Khoza and Gogo Maweni's child support drama resurfaced in 2020 when the latter dragged the actor to court for failing to pay child support for more than six months.
On the stipulated day, Sthembiso was not found in the court, and a warrant of arrest was issued. Gogo Maweni is currently raising Mason in her Johannesburg apartment with her husband. Actor SK Khoza has not been faithful to the papgeld, according to Gogo. The actor only posts pictures of himself and his beautiful girls on his social media accounts.
Gogo Maweni's Son Mason Has Two Step-Sisters From His Father's Side
The names of Mason's step-sisters are Ayanda Khoza and Lele Khoza. The first was born on November 4, 2011, while Khoza's second daughter was born on October 12, 2014.
For clarity purposes, the two sisters share the same mother – Morna Phatudi. Khoza showed off Phatudi on social media for the first time in 2016. They are no longer together but are co-parenting their girls.
2. Siyabonga Zulu
Gogo Maweni shares a son with former Mamelodi Sundowns soccer star Siyabonga Zulu. The two first met on Instagram and subsequently hit it off online before they eventually decided to meet in person. The two began dating, and in 2017 the sangoma got pregnant for him.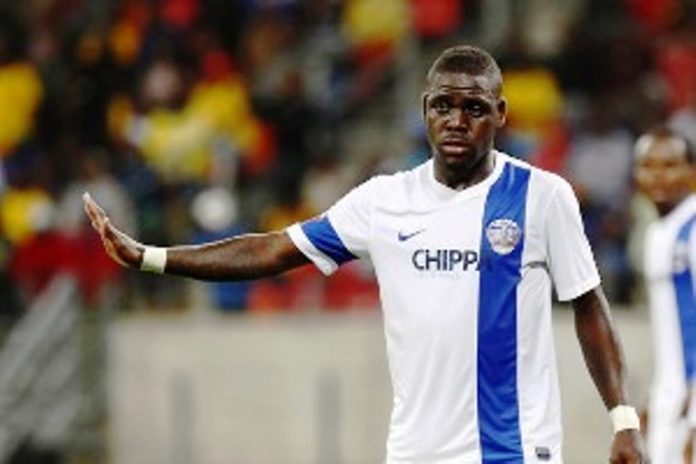 Things took a turn for the worst in their relationship after Gogo claimed she found out that Zulu was going after numerous women and also had kids with some women. The two broke up before she had their son.
The name of the duo's son, as well as his exact year, month, and date of birth are not known. Zulu and Maweni's attempt to raise their son together failed woefully. The sangoma once appeared on the reality show No Excuses, Pay Papgeld, where she called out the footballer for failing to pay for his child maintenance and neglecting him.
Zulu subsequently took to drinking and also missed several practice sessions with Mamelodi Sundowns. He was dismissed after missing his disciplinary hearing for his absenteeism at the club.
The two have only one child and are no longer together. The footballer was born on August 22, 1993, in Soweto. There is no available information about the footballer's current relationship with the mother of his child.
The sangoma is currently raising her son with Zulu with her husband.
Lee-Anne's Third Baby Daddy is Not Publicly Known
There is no information about Gogo Maweni's third baby daddy; his name, background, occupation, and current whereabouts are not open to public scrutiny. The celebrity traditional healer hasn't publicized the name of her son with this mysterious man and her current relationship with him.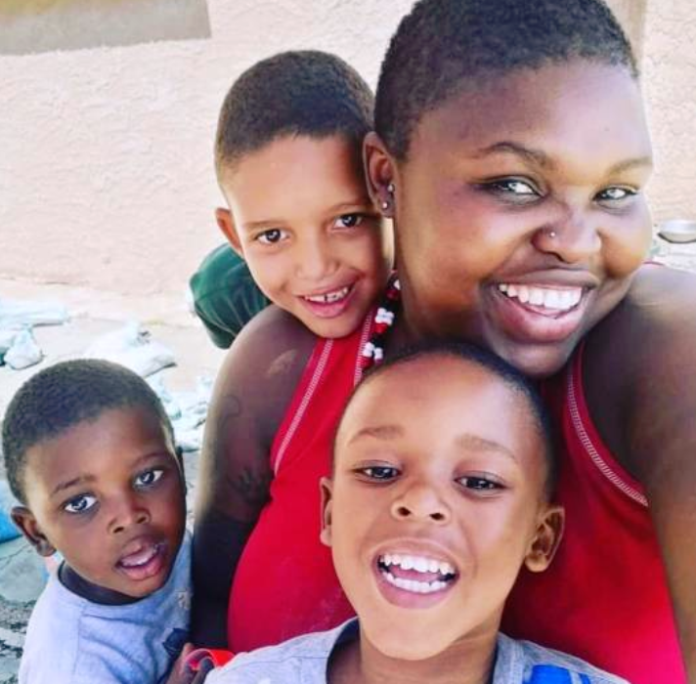 She currently lives with her child in her Johannesburg apartment.
Gogo Maweni Recently Admitted to Bewitching Her Baby Daddy
Gogo, who is very famous for her reality magic show Izangoma Zodumo, shocked the public when she admitted to bewitching her baby daddy Siyabonga Zulu during an interview with MacG Podcast and Chill team in June 2022.
🚨NEW PODCAST ALERT🚨
This week we are joined by @dr_maweni

Don't miss it 🔥🔥🔥 pic.twitter.com/HQ4OKDcQYn

— MacG 🇿🇦 (@MacGUnleashed) June 27, 2022
She shared that she cast a spell on the football player in order to "teach" him a lesson. According to her, they moved in together when she got pregnant, but things went haywire when she was eight months pregnant.
She accused Zulu of crashing her Audi 5 in Soweto and incurring an R50,000 debt when he had no car. Gogo also claimed her baby daddy cheated on her and that his family accused her of being after his money, casting a spell on him, and destroying his career by showing up at his club with complaints.
Continuing her response on whether the witchcraft accusations against her were real, she affirmed that she actually bewitched him.
Zulu was fired from Mamelodi Sundowns in 2019 for a number of reasons, including his off-field antics. The player had missed his disciplinary hearing in December 2018 for failing to report for training severally.