Gogo Maweni is a South African clinical psychologist, traditional healer, social media influencer, traditional consultant, entrepreneur, and television personality known for starring on the Mzansi Magic reality TV show Izangoma Zodumo.
Gogo gained notoriety after she admitted to bewitching her baby daddies for neglecting their kids' maintenance. She made the shocking revelation on her TV show. The mother of three is a successful businesswoman who owns a traditional herbal store and a jewelry line.
Gogo Maweni's Biography Summary

Full name: Makgotso Lee-Anne Makopo
Nickname: Gogo Maweni
Gender: Female
Ethnicity: Black
Nationality: South African
Sexual Orientation: Straight
Marital Status: Married
Gogo Maweni's Husband: Sabelo Magube
Gogo Maweni's Children: 3, including Mason
Gogo Maweni's Net worth: R 9.7 million
Famous for: Her reality TV show,

Izangoma Zodumo

Gogo Maweni's Instagram: dr_maweni
Twitter: @GogoMaweni
Facebook: GOGO Maweni
Gogo Maweni Hails from Sandton, Gauteng, South Africa 
Gogo Maweni was born in Sandton, Gauteng province. The birth details of the South African doctor are, however, not publicly known, and there is no available information about her background. Not much is also known about her parents. However, it is said that they love education so much that they decided to sponsor their daughter through her second degree.
The traditional healer is well-educated; she matriculated from St. Theresa High School Rosebank Johannesburg and also studied at the University of Johannesburg. She later qualified as a clinical psychologist at Manhattan Village College, New York.
What is Gogo Maweni's Real Name?
Gogo Maweni's real name is Makgotso Lee-Anne Makopo, although she is popularly known as Gogo Maweni. The attachment of the word "Gogo" to her name could be connected to her calling as a seer.
In South Africa, Gogo means an elderly woman or grandmother. It is also used to address prophets, seers, or traditional healers.
The Psychologist Stands Out Among Her Equals in Every Sense of the Word
Although no one knows exactly the age of Gogo Maweni, one could easily tell she is still quite young and was probably born in the 1980s. One thing that stands out about her is the enviable success she has achieved at a such young age.
Besides her two degrees, she literally lives the life most people only dream of. She lives a luxurious life, and she is always a different person whenever she switches from a seer or traditional healer to a classy girl.
She owns a herbal online store, where she sells her traditional herb products, such as cleaning herbs and academics herbs. She has a presence in several cities in the country, such as Durban, Johannesburg, and Soweto.
Maweni's reality TV show, Izangoma Zodumo, follows the lives of two sangomas – she and her friend Gogo Maweni and Gogo Ngwe.s, as they juggle the modern with the traditional and family with work. It's been airing on Mzansi Magic since 2020.
While there is no information about she started, it is no news that she is currently one of the most accomplished traditional healers in South Africa. She has an impressive number of loyal fans on social media as well.
Does Gogo Maweni Charge Consultation Fee? 
Yes, she does. The Sandton-born traditional healer is yet to publicize her consultation fee as it depends on the nature of the client's needs. She made her contacts available on her social media account for would-be clients.
Maweni is Married to South African Entrepreneur Sabelo Mgube
Lee-Ann and Mgube got married in 2019 after dating for a couple of years. Details about their marriage are not public knowledge, which explains why the public does not know the particular year they got married, how long they dated before marriage, and where their marriage ceremony took place.
Sabelo is a businessman and the owner of the Johannesburg-based rental company Velabahleke Events and Velabahleke Shuttle Services company. The couple currently lives in Johannesburg with their kids – Gogo and Mgube have a total of 4 children from their previous relationships.
It is not clear if the two have given birth to their kids.
The Traditional Healer Shares a Child with Actor Sthembiso "SK" Khoza
Gogo Maweni shares three kids with three different men, and two of them are prominent in the country. The social media influencer had one of her sons (age: 10 years old; born on January 2, 2013) with South African actor Sthembiso "SK" Khoza, known for his role in The Queen. He got her pregnant in 2012 while he was engaged to her now-ex-finance Ayanda Hlongwane, popularly known as Maddy.
She has severally called him out for not paying child support even after she and Maddy publicly fought. She confessed to handing him over to God and her ancestor with her witchcraft abilities for not doing the needful. Khoza shares two daughters with Maddy, who has since left him.
She Had Her Second Child With a South African Professional Footballer
Maweni is the baby mama of former Sundowns Mamelodi star player Siyabonga Zulu. The two met on Instagram and subsequently began their relationship offline after some months.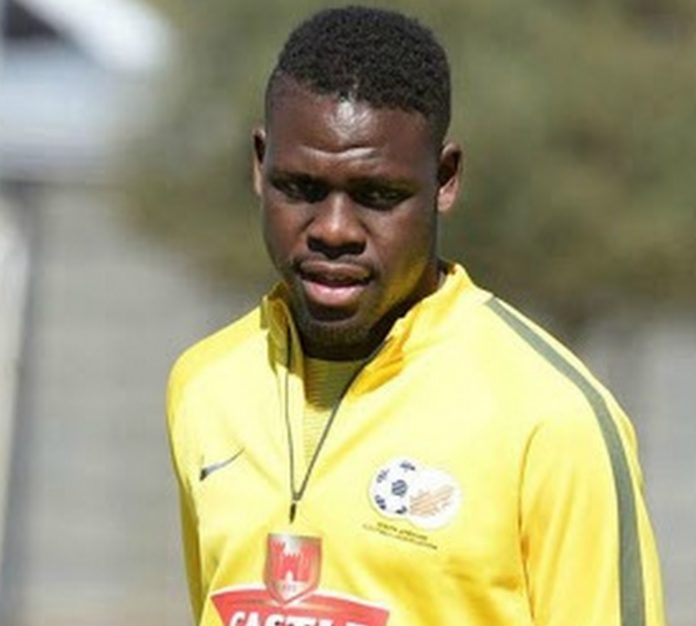 Gogo's intimate affair with the footballer resulted in a pregnancy in 2017, leading to the two of them moving into an apartment together. Things, however, turned sour between them at some point as Zulu allegedly started seeing other women and getting involved in things that turned Gogo off.
The traditional healer later welcomed their son (his birth details are not known to the public) in South Africa. About her third child, the actress has kept her fans in the dark about the identity of the father of her child and the boy's birth details over the years.
In addition, no one knows about her current relationship with him. The Sandton-born entrepreneur is also a stepmother; her husband shares a daughter with a woman whose identity is yet to be publicly disclosed.
Lee-Anne's popularity skyrocketed in the year 2020 when she publicly admitted to bewitching the fathers of her son for not paying support for the kids she had for them. She made the confession in an interview after she was accused of crippling Zulu's football career and ruining Khoza's life and career.