Ronald Lamola has been married to Prudence Moratiwa Msiza since 2013. Because of how they try to keep their private life away from the public domain, it is difficult to tell the exact number of children they have. But, we know that their union is blessed with at least a son who Ronald usually shows off.
Ronald Lamola is in the category of people who seem to have life figured out at a young age. Upon completing his practical legal training degree at the University of South Africa in 2006, he began his career as a lawyer at TMN Kgomo and Associates, and in less than three years, he was already a manager at Govan Mbeki Local Municipality. At the age of 28, he started serving as the Deputy President of the African National Congress Youth League (ANCYL) with Julius Malema as the president, and now, Lamola is serving as the Minister of Justice and Correctional Services. What a ride!
As his political career continued to progress, Ronald Lamola did not waste any time to take a beautiful wife who would support him through it. Though Ronald Lamola's wife, Bawinile Prudence tries to keep a low profile, we have still been able to gather a little information about her and their family that you will be interested in.
Summary of Ronald Lamola's Biography
Full name: Ronald Ozzy Lamola
Gender: Male
Date of birth: 21 November 1983
Ronald Lamola's Age: 40 Years Old

Ethnicity: African
Nationality: South African
Zodiac Sign: Scorpio
Sexual Orientation: Straight
Marital Status: Married
Ronald Lamola's Wife:

Bawinile Prudence Moratiwa Msiza (m. 2013)

Education: Mchacka High School, University of Venda, University of South Africa, University of Pretoria, and Wits Enterprise
Famous for: His political career
Ronald Lamola's Instagram: ronaldlamola_
Twitter: @RonaldLamola
Ronald Lamola Is As Successful On The Home Front As He Is In His Career
The South Africa Minister of Justice and Correctional Service is happily married to one wife who he is always proud of at any time. His wife, Bawinile Prudence, is his first and only wife. Since they got married, they have not had any form of scandal relating to infidelity – as is common with most young couples today.
For keeping their marriage for about seven years now, Ronald Lamola and his wife, Banwinile Prudence, have done a great job. These days it is not so easy to see couples stay married for up to five years without giving each other a reason to leave the union and finally succumbing to divorce, but Ronald and his wife seem to be ready to keep to the promise of staying together forever.
Meet Ronald Lamola's Wife, Bawinile Prudence
Ronald Lamola's beautiful wife keeps a low profile. While her husband's job requires that his life is open to the public, she tries to keep basic information about herself away from the public domain. Bawinile Prudence is so private that she keeps her Instagram account private and only allows selected followers to know what is happening in her life.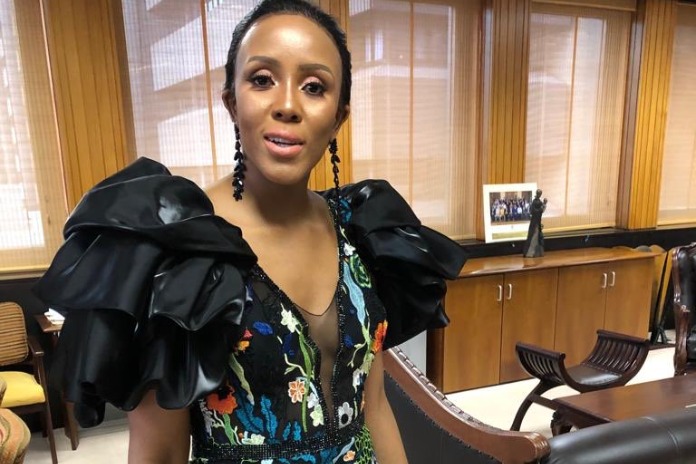 Because of Bawinile's love for privacy, it is difficult to lay hands on what she does for a living, but there are a good number of her pictures online that show that she is a very beautiful and curvy woman. The minister surely showed he has a great taste in ladies.
Bawinile Prudence also has a nice fashion sense as she always looks good at every point where she is seen. She is always looking good and represents her husband properly. She also looks after their home to cover up for her husband's busy lifestyle as a South African Minister.
Minister Ronald Lamola Got Married In 2013
We don't have so much information regarding how Ronald Lamola met his wife, Prudence, but what we know is that after dating her for two weeks, he was already convinced that she was the woman who he would like to be the mother of his children and also spend 'happily ever after with'.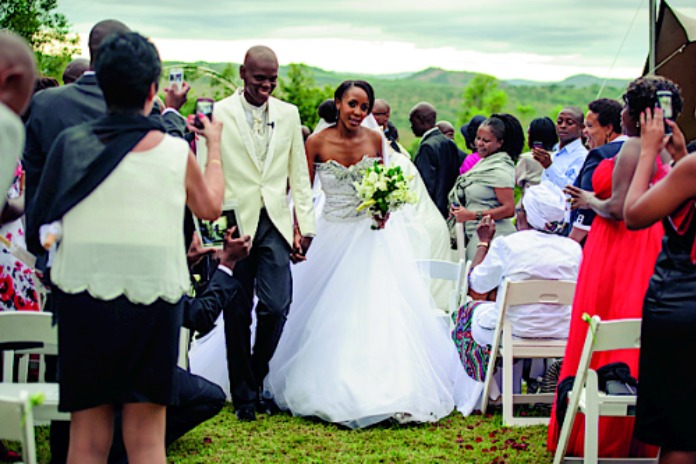 Four years after being in a relationship, Ronald Lamola was finally ready to tie the knot with Bawinile. Their wedding took place at Cunning Moor in Bushbuckridge, Mpumalanga in 2013, and the bride who was 25 years at that time was dressed in a Ndebele armless ball gown, while the 30-year-old groom was wearing a sleek white suit and black trousers.
At the time Ronald Lamola got married, he was the acting president of the ANC Youth League, following the expulsion of Julius Malema, however, he was not as popular as he is today.
His Union With His Wife Is Blessed With A Son
Ronald and Prudence have been married for eight years now and because of how they try to keep their private life away from the public domain, it is difficult to lay hands on the exact number of children they have. But, we know that their union is blessed with at least a son who Ronald Lamola is very proud of showing off.
On the 23rd of February 2020, his son insisted on following him to work as most children would. And despite the nature of Ronald's job, he did not mind having the little boy join him to take up the fight for justice for everyone for that day. On Father's day, Ronald also took his son along with him to join the men's walk against gender-based violence at the Union Building.
Ronald Lamola Is Passionate About Philanthropy
The Minister of Justice and Correctional Services is also someone who has a big heart and always seeks to provide assistance to others in any way possible. On Nelson Mandela Day in 2020, while coronavirus ravaged the country, he took out time from his busy schedule to spend an hour and seven minutes with less privileged children at Dira o Direlwe Drop Centre in Modimolle. He donated food and face masks to the children and also encouraged them not to let their background determine their future. He cautioned them about joining bad gangs as well.
Another notable philanthropic work by the minister in 2020 was the Leeuwkop mountain biking fundraiser he hosted to raise funds to buy bicycles for children, especially girls who had to trek a long distance every day to school. The biking event took place at the famed bush of the Leeuwkop prison golf course, North of Johannesburg and there was an entrance fee of R259 for each person.
The minister also came to the rescue of the Zungu family, who had lost their mother and were living in very bad conditions. Their situation was exposed by SABC and they partnered with the Department of Justice and Correctional Services to salvage the situation of this family by building a house for them and handing over the keys to Ms. Nomusa Zungu who was overwhelmed at the kind gesture of the government and took the keys with tears of joy running down her eyes.
Born 21 November 1983, Minster Ronald Lamola is just 40 years of age and hopefully still has a long journey ahead of him. With the speed at which he has progressed in every part of his life in the past few years, we can expect that in a few years from now, his family will be happier and he will reach more career milestones.