Ginimbi, born Genius Kadungure, is easily remembered as one of the most influential Zimbabwean socialites of his time. He died at the age of 36 in a car crash that also snubbed life out of his friends while they were returning home from an event. Before his death, Ginimbi was the envy of most social media users, especially those on Instagram, where he had a reputation for flaunting his wealth and showcasing his flashy lifestyle.
The socialite hardly talked about his personal life, including his love life and the women in his life. However, the only part of his personal life known to the public was his connection with a Zimbabwean woman called Zodwa. Zozo, as she is fondly called, was more than a friend to Ginimbi. Let's find out about their relationship and much more.
It Is Not Known If Ginimbi And Zozo Officially Tied The Knot
There are several unanswered questions about Ginimbi and Zozo's alleged marital relationship. Ever since it came to light that the two got married some years ago, many people have shown interest in knowing more about their marriage. Till now, the exact date, year, and venue where the Ginimbi and Zozo's marriage took place are yet to be publicized. Also, no pictures or videos are proving that the two actually said: "I Do."
Neither Zozo nor the socialite has ever mentioned their marriage, and the year they were legally joined as husband and wife. Also, it's unclear why the two of them chose to keep it off the media. While many people believe they did so to protect their family, others think that Ginimbi may have had other reasons he never talked about his marriage in public.
The public became aware of the pair's marriage for the first time when Zozo admitted being his wife in a law court. According to her, they lived together as husband and wife before things turned sour between them.
The Couple Had Already Separated Before 2018
2018 was the year Zozo revealed that she was Ginimbi's wife in the court. By the time she made the revelation, the couple had already separated. According to her, they were living n different apartments at the time of the court case. However, she shied away from opening up about their marriage, divorce, reason (s) why they went their separate ways, and other things.
Though many people think that the duo separated because of their huge age gap, neither Zozo nor Ginimbi has ever mentioned such; the latter is 11 years older than the socialite. In a recent video, Zodwa shared that her deceased ex had no problem with her age, knowing that she was older than him. She disclosed that Ginimbi told her that age was just a number and what matters most was their love for each other.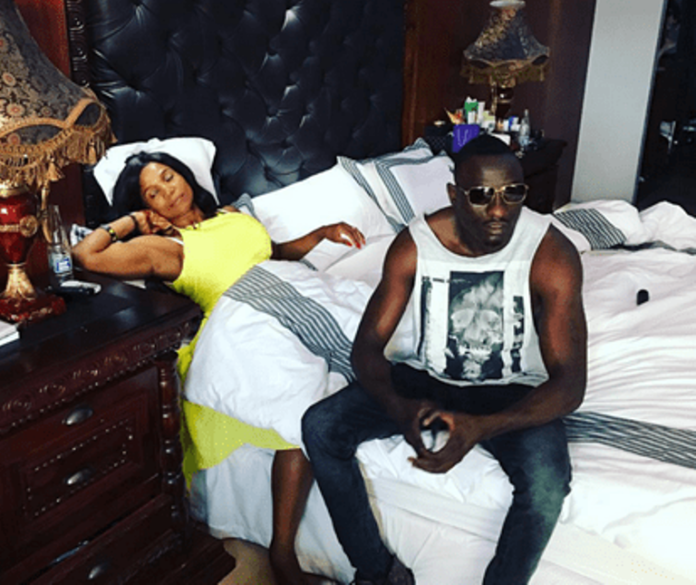 It is not known exactly when the pair's relationship officially came to an end. Their fans only got to know about their marriage and separation in 2018 in the court of law. Until his death, Ginimbi never publicly recognized Zozo or all the women he was involved with as his wife or girlfriend.
Ginimbi's Ex-Wife is a Successful Businesswoman
Zozo's full name is Zodwa Mkandla, and she is a Zimbabwean-born businesswoman with an impressive career record in the corporate world. According to reports, Mkandla is the managing director and the owner of the leisure and business travel Management Company, Traverze. She has helped shape Ginimbi's business life as she was also successful in her business before their paths crossed.
Zozo is a native of Bubi, Matabeleland in Zimbabwe. She had her academic studies at Mqwassini in the Bundus before moving to Harare to further her education. She holds a Diploma Certificate in International Air Transport Association (IATA).
Although Ginimbi never introduced Zozo as his wife to the world, the latter has been named as the person that will inherit his wealth, including his sprawling mansions, businesses, and fleets of cars. Zodwa, as gathered, and her deceased husband had joint assets before his death. Not only that, but they were also close friends even though they had separated.
Regardless of their relationship status before Ginimbi's shocking demise, Zozo is still heartbroken and devastated about his death. In one of her posts, she bid him farewell and confessed that no one would understand what they shared or replace him.
Did Ginimbi And Zoro Give Birth To Their Own Kids?
It is not known if Ginimbi and Zozo's intimate moments produced any offspring. None of them has opened up about having kids together, and neither has any of them shared pictures of their kids.
The media is yet to ascertain if Zozo was the woman the Zimbabwean businessman had a paternity issue with. But to the best of our knowledge and going by what most people know, it seems their years together did not produce a child.
Does The Socialite Have A Secret Child?
Rumors about Ginimbi having a secret child began making the rounds shortly after he died in the car accident. However, the rumor about him fathering a child secretly with a woman was put to rest by his father, Mr. Anderson Kadungure, while commenting about his son's death.
First of all, the socialite's father admitted that his son was a speedster and was not really surprised when he was told that Ginimbi was involved in a car crash. Mr. Anderson also disclosed that he now has two girls left after Genius's death, who happens to be his second son. Recall that Ginimbi had lost his mother in January 2020 to cancer and his brother in 2019 before his tragic death in November 2020.
My new toy pic.twitter.com/9GNDJn6HR1

— Ginimbi (@GeniusKadungure) October 1, 2020
When asked about the child that would survive the socialite, Mr. Anderson disclosed that his son had a secret son with a woman. He, however, could recall the name of the boy because, according to him, he has little knowledge about the said boy and his whereabouts.
Before his death, Ginimbi never mentioned this part of his personal life. His relationship with the said boy is still a mystery as it is not known how close he was with him or his mother.
He Was Once Involved In Paternity Drama
In 2014, Ginimbi was involved in a paternity brouhaha that trended for many days across social platform platforms. The drama began after he demanded a paternity test from the mother of a child he took care of for 11 years. In the long run, he found out that the child was another man's child.
The child's mother asked for an upwards review of maintenance to $USD1500 a month, which led to Ginimbi demanding a paternity test. He was disappointed when he found out that the woman had been deceiving him all the while.