South African Kwaito superstar Bonginkosi Dlamini, professionally known as Zola 7, is married to a beautiful South African woman called Thato Matseke. His new wife is a Johannesburg-based nail technician, makeup artist, and beauty therapist.
Over the years, the Soweto-born star has been caught up in public drama and scandals involving marriage and paternity. The veteran musician gave birth to many kids with different women. He recently admitted to fathering 7 children but insisted that he only knows of two of them.
Thato Matseke is the Name of Zola 7's New Wife
Thato Matseke, a South African makeup artist, beauty therapist, and nail technician, is Zola 7's newest wife. Their paths crossed for the first time in the year 2015 on the set of the show Rolling with Zola 7.
The two started dating shortly after, and in 2018, the musician sent a delegation to Thato's family home in Pretoria to make lobola negotiations. Since then, there haven't been updates on their wedding plans, and it's not clear if the ceremony actually took place as planned.
However, the two have been living together in Dlamini's home in Melville. Matseke may have decided to stay away from the spotlight all these years, but she is a familiar face in the industry, having worked on the set for numerous television productions, including Our Perfect Wedding.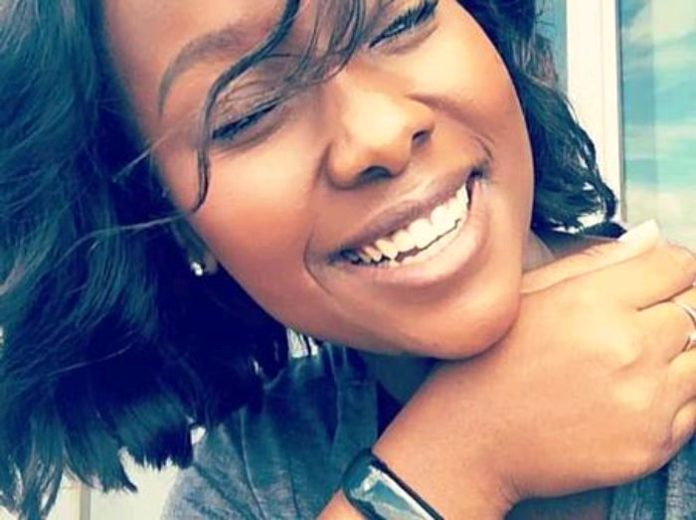 The couple has an amazing marital relationship that has stood the test of time, especially when Zola 7's health and financial life deteriorated badly as a result of a ghastly car accident he was involved in.
Matseke's office is situated in Johannesburg. Apart from her work profile, there is no available information about her background and family.
How Many Kids Does Zola 7 Have?
Zola 7 has 7 children, although he recently admitted that he only knows of two out of the 7. The award-winning singer shares three children with his first wife, Sibongile Nkabinde. As of 2020, when she publicly opened up about their marriage for the first time, her kids' ages were eight, three, and 18 months, which means they were born in 2012, 2017, and around 2019, respectively.
Sibongile has full custody of their kids. It is difficult to tell what Zola 7's relationship with Nkabinde and their children looks like.
Bonginkosi Dlamini and his baby mama Garnett Maseko share two children together – a boy and a girl. Their birth details and names are not publicly known. They are being raised by Garnett with support from Zola 7.
Maseko disclosed in an interview in 2019 that even though the musician has been paying child maintenance for the kids, he has never accepted being the father of the kids. She also insisted that all she wants the father of her children to do is do paternity tests in order to for him to stop accusing her of having the kids for another man.
Garnett mentioned that the TV star does not spend time with their kids as he should but admitted that he once spent the December holidays with their daughter in 2018.
Dlamini and Thato have two kids whose identities and birth details are not public knowledge. In a chat with the local tabloid, TshisaLIVE, in April 2022, he said that he and his wife were preparing legal paper works for his children so that they would be safe in the future.
He is also setting up a trust fund for them, and he intends to allot proceeds from his yet-to-be-released 2000 songs into the legal entity. It is not clear if he intends to allow his 7 kids to benefit from the trust fund since he has severally denied paternity of some of them and also insisted that he only knows of 2 out of the kids.
Zola 7's First Attempt at Marriage was With Sibongile Nkabinde 
Sibongile Nkabinde is the name of Bonginkosi's first wife. No one knows exactly where and when they met and how long their marriage lasted. However, she mentioned in the year 2020 in an interview with the media that they were married for 16 years.
Nkabinde alleged that Zola 7 dumped her at his mother's house in Dobsonvile Soweto after their marriage and moved to Melville, Johannesburg. She opened up about how she only visited him in Johannesburg on a few occasions for intimacy.
She accused the Kwaito superstar of abusing her physically and emotionally and subsequently throwing her and their three kids out of his mother's side in Dobsonvile. Sibongile disclosed that she is being subjected to abuse by Zola 7, who still forwards insulting and nasty text messages to her.
Zola 7's first wife has reportedly opened a case of domestic violence against him and has since approached the family court for him to augment the amount he pays for child maintenance for their three kids.
Dlamini publicly denied getting married to Nkabinde, but a lobola negotiation letter sent from his family to Sibongile's family 8 years ago was provided to counter his claims. The exact year both of them divorced is not public knowledge, and it is not known if they are still close or not.
Further information about the singer's first wife is not open to public scrutiny except the fact that she is a native of Klipspruit in Soweto.
Bonginkosi and His Baby Mama Gernatt Maseko Met in 2002 Through a Mutual Friend
Maseko's path crossed with that of Zola 7 when the latter was a budding musician. The two had a smooth ride as lovers until he discovered that Maseko was carrying their first child. According to her, the singer was away on a tour when she took ill and was later told she was 16 weeks gone at the hospital.
When Zola 7 eventually came to see her, and she told him that she was pregnant, he became and insisted that he could not be the father of the child since he had been away for a long time.
He offered to support her even though the child was not his. The two later mended their differences after the child was born and also went ahead to give birth to another baby after some years.
The single mother disclosed that the singer has been the child maintenance support for years but has never accepted their two kids as his own.