Deborah Fraser's ex-husband was Sockey Okeke, a South African-based Nigerian pastor. The late veteran South African gospel artist was survived by her two children, Nkosana and Aaliyah Fraser.
Deborah, whose music healed and changed millions of lives, was quite private with her family life, and thus, the names of her children were unknown until the time of her demise when they paid tribute to her. After her public marriage to Sockey Okeke failed, she desisted from sharing information about her personal life with the public. The gospel legend passed away on May 15th, 2022, from diabetes-related complications.
Who was Deborah Fraser's First Husband?
The multi-award-winning gospel singer Deborah Fraser tied the knot with her man, Sockey Okeke, in 2007 in a traditional wedding ceremony. It's unknown when the two met and how long they dated before deciding to take their relationship to the next level.
Deborah Fraser's ex-husband is a pastor who is said to be the founder of Mercy Chapel, located in Yeoville, Johannesburg. He gained media attention due to his marriage to the iconic gospel singer. Hence, after their marriage collapsed, Sockey Okeke disappeared from the limelight, and his whereabouts remain unknown.
What Led to Deborah Fraser and Sockey Okeke's Divorce?
According to SowetanLive, Deborah Fraser's marriage crumbled due to domestic violence. It was reported that the gospel artist lodged a case of assault against Sockey Okeke at a police station in 2008, and the case was later charged to court. Fraser allegedly suffered emotional and physical abuse at the hands of her ex-husband, who was said to be jealous.
Two months after the couple graced the cover of a weekly magazine where the late singer gushed about Okeke being a wonderful husband and a good man, she was reportedly assaulted by her pastor husband at their home in Bez Valley, eastern Johannesburg. This marked the beginning of their marital woes.
The couple were at the time preparing for their white wedding before things went south. It got so bad that Deborah Fraser obtained an interim protection order from Johannesburg family court before she finally got divorced in late 2008. She didn't welcome any child with her ex-husband.
The Truth Behind Deborah Fraser and David Masondo's Relationship
Several years after her divorce, it was reported that Deborah Fraser was gearing up to enter a second marriage with David Masondo, the Soul Brothers' lead singer. The news made the rounds in 2013, and both singers were divorced at the time. David and Deborah were rumored to be inseparable and in a serious relationship that year.
The music stars reportedly dated more than twenty years ago. This was before the Soul Brother's vocalist tied the knot with his estranged wife, Nomsa Wendy. When asked about their romantic affair, David and Fraser denied ever being romantically involved. They admitted to being good friends and that their close relationship developed from working together on several music projects, including Deborah Fraser's song, 'Ngikuxolele'.
Meet Deborah Fraser's Children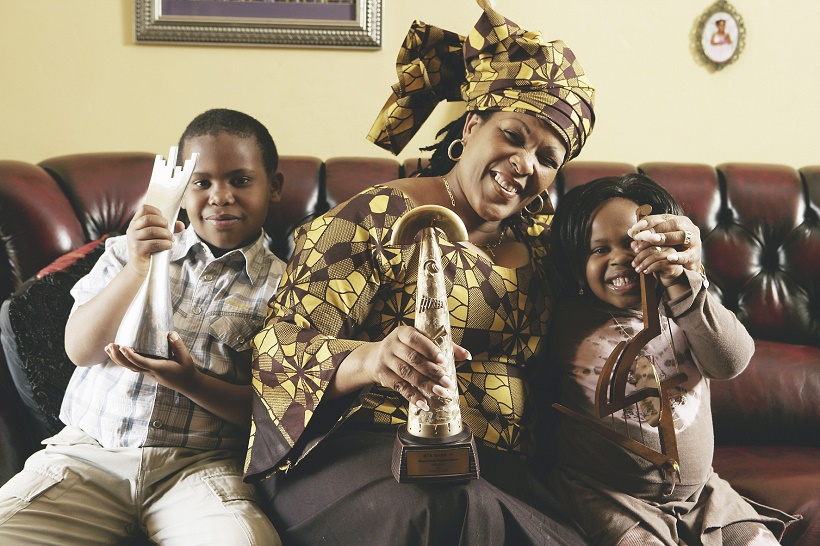 While alive, Deborah Fraser kept her children away from the spotlight. As a result, their identities were unknown. However, during their mother's funeral service, they paid tributes to her, and that's how their names appeared in the media.
Like their music star mother, they lead private lives. Hence, there are vague details regarding what they are up to and who their father is, as Deborah Fraser had them from her previous relationships before marriage.
Here's a look at their heartwarming tributes to their mother, Deborah Fraser.
Nkosana Fraser
[ON AIR] Gospel legend Deborah Fraser's children pay tribute. #DStv403https://t.co/ztdspdOAPg pic.twitter.com/KzLFAlS6oE

— eNCA (@eNCA) May 21, 2022
Nkosana Fraser made an emotional tribute to his mother during her funeral service at the Station Venue in Durban on May 20th, 2022. He said everyone close to the late gospel star knew her heart was filled with love. He thanked his mother for teaching him how to be humble. He further informed the public that his mother was not feeling well when she passed away.
It grieves Deborah Fraser's son that he couldn't give her back the kind of life she gave him for which he apologized. Nkosana acknowledged that his mum's death devasted their family and that he will miss the legendary singer.
Aaliyah Fraser
Deborah Fraser's daughter, Aaliyah Fraser pays an emotional tribute to her mother. #DStv403https://t.co/ztdspdOAPg pic.twitter.com/ATfPeR8g6n

— eNCA (@eNCA) May 21, 2022
Deborah Fraser's daughter also broke down during the funeral service. Though she was thankful for the time she spent with her late mother and learned valuable life lessons from her, she wished the top gospel artist had more time for her to still learn from her. Additionally, Aaliyah was glad to have gained a guardian angel in exchange for the loss of a mother.
Is Nomcebo Zikode Deborah Fraser's Daughter-in-law?
Since the demise of Deborah Fraser, "Jerusalema" singer Nomcebo Zikode has been speculated to be the daughter-in-law of the award-winning singer. It happens that Zikode had a close relationship with Fraser and is married to a man known as Selwyn Fraser, presumed to be Deborah's son.
In her tribute to the late music artist, Nomcebo Zikode stated that Deborah Fraser was a mother figure to her and didn't actually refer to her as her mother-in-law.
Another fact that suggests that Zikode is not Deborah Fraser's daughter-in-law is that she and her husband are blessed with two children. The public statement released by Fraser's family at the time of her death only denoted her as a mother, aunt, sister, and friend. There was no mention of her being a grandmother.
More so, the late artist was said to have left behind her family and two children, and nothing about grandchildren was mentioned.
Deborah Fraser Had More Success in Her Career Than in Marriage
It is a known fact that Deborah Fraser had a turbulent marital life. Nonetheless, her professional life was something she was proud of. Her music career lasted for over three decades, during which she released commercially successful albums like 'Abanye Bayombona' that registered sales of over 1 million copies in South Africa. She released more than seventeen studio albums throughout her career. They included:
OakJehova Akanqotshwa (2019)
Uhambo (2016)
Thanksgiving (2015)
Umqhele (2013)
Awunasabelo (2010)
Uthando (2009)
Umsamaria (2008)
Isililo (2007)
Giloria (2005)
Ngikuxolele (2004)
Udlailile Ngabantu (2003)
Born Again (2001)
Abanye Bayombona (2000)
Mbulali Wami with Maria le Maria (1999)
Rhythm on Fire (1990)
Bring Mr. Back My Love with Hot Soul Singers (1987)
For her impressive contributions to music and arts, Deborah Fraser was awarded an honorary doctorate of philosophy by Trinity International Bible University. She also won the following awards:
The first SABC Crown Gospel Music Award for the Best Female Artist
Kora Award for Best Gospel Artist
South African Music Award for Best Gospel Artist
Metro FM Award for Best Gospel Artist