Gauteng Department of Education (GDE) plays a vital role in the educational sector in South Africa. Its main duty is to ensure that learners have access to quality and progressive education. The districts and offices are a link between PEDs – Provincial Education Departments, their respective institutions, and the public. The districts and offices are strategically located in Gauteng for easy access to the public.
If you're looking to visit the Gauteng Department of Education within your locality, we give you a comprehensive list of the different districts, their locations, contact addresses, and phone numbers you can use to reach them. Also, we'll discuss the main roles the districts are responsible for in South Africa.
How Many Educational Districts are in Gauteng?
In Gauteng, there are 15 school districts distributed across the province to manage its educational affairs. Your knowledge of the districts and their locations gives you a better understanding of how they operate. Below is a list of the different districts, office addresses you can locate and make more inquiries or lodge a complaint;
Tshwane South District is located at 265 Pretorius street, President Tower Building Pretoria. Its contact details are 012 401 6317.
Tshwane North District is located along Lavender Road, Wonderboom Mall Sinoville junction. You can reach the district on 012 543 4303.
Gauteng North District is located at 86, Valdegrace, Watermeyer street, Pretoria. Its contact is 012 846 3511.
Johannesburg North District, Cnr. Jorrison and Biccard street, FNB Building 2nd floor Braamfontein 2017. Its contact is 0116949357.
Gauteng East District, Cnr. 2nd Ave and 3rd street, Old FNB Building springs. Contact at 0117360887.
Johannesburg West District, 20 Goldman street, Florida 1710. Contact at 0118315309.
Ekurhuleni South District, Block D Infinity Office park 2, Robin close Meyersdal. Contact at 0113896155.
Johannesburg East District, 142 4th street, Parkmore, Sandton. Contact at 0116669002.
Ekurhuleni North District, 78 Howard Avenue, Munpen Building, Benoni. You can contact the district at 0017468098/8087.
Johannesburg South District, 2nd floor 100 Northern Parkway Drive, Crown wood office Park Ormonde 2091. Contact at 0112475710 or 0112475709.
Tshwane West District is located in Old Hebron College Klipgat road, Near Odi Hospital Mabopane. Its contact is 012 725 1301.
Sedibeng West District, 06 Samuel Street, Sebokeng college. Contact its officials at (016) 594 9120.
Gauteng West District, Cn Human and Boshoff street, Krugersdorp 174. Contact at 0119531313.
Sedibeng East District, Corner Joubert Kruger avenue, Sanlam Building Vereeniging. Contact at 016 440 1768.
Johannesburg Central District, 111 Commissioner Street, Johannesburg, 2000. Contact at 0113551515/0106006063.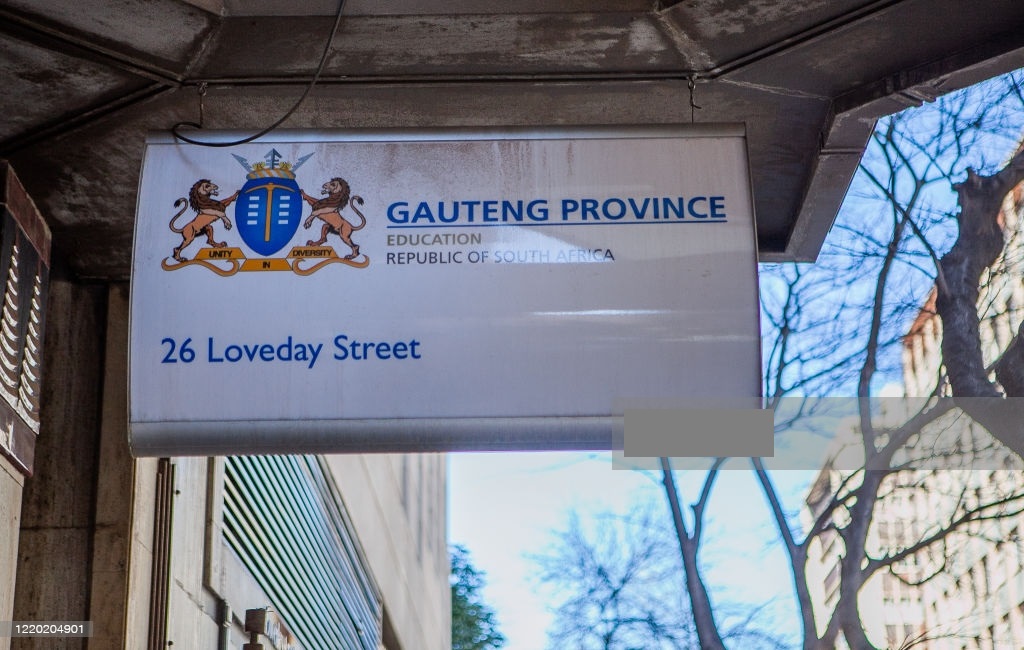 Where is The Head Office of The Gauteng Education Districts?
The Gauteng Education District has its main head office situated in Johannesburg, South Africa. The following information might be useful in contacting the head office;
Physical Address: 111 Commissioner Street, Johannesburg, 2001.
Postal address: P.O Box 7710, Johannesburg 2000.
Toll-free number: 0800 000 789
Call center number: (011) 355 0966/0559/0198/0600
Switchboard: (011) 355 0000
Email: [email protected]
What is the Gauteng Department of Education Responsible for in South Africa?
The vision of the Gauteng Department of Education in Southern Africa is inclined towards the younger generation. Its main aim and purpose are to ensure that all the schools in Gauteng are well developed and learners get the best education from the system. They are equipped with values, skills, knowledge, and qualifications that make them outshine their peers as adults. The department also caters to children with special needs, that is children with disabilities that may be a write-off in society.
Gauteng department of education provides a good learning environment in the city and provides relevant support to young people as they transit from school to further studies/secure employment. It also seeks to strengthen relationships with all stakeholders in Gauteng, to make education a priority in South Africa.
The Gauteng department of education is all out to address social issues relating to bullying in schools, ill-discipline, and all forms of violence. It strives to develop its educators, seek good governance in schools present in Gauteng and improve training for governing bodies. The institution has improved public education in its province in the past 2 decades. Since its inception in 1994, the number of children in schools has grown by 59% and the number of special needs children in schools has skyrocketed to about 65% since 2014.
What are the Educational Districts Responsible for in South Africa?
Educational districts in South Africa control the affairs of the districts concerning education. The main roles of the educational districts are highlighted below;
Educational districts are saddled with the responsibility of providing the best education for learners in the various districts. They do this by assisting principals and school officials to improve the teaching and learning experience in their schools. They get involved in school visitations, monitoring the schools' progress, observing the classrooms, consulting services, receiving feedback, and also make a report on how to better improve.
Educational districts listen and manage the complaints of the teachers, staff, and the general public to proffer solutions within their district. It also gives support to staff to carry out their duties in line with the institutions' law and policy.
Educational districts ensure peace, order, and cordial relationship between their district work staff in a disciplined atmosphere within its district. The officers are to give an account of the school's progress to the Provincial Educational District (PED) in terms of its roles and responsibilities which must be in line with policies.
It is the duty of the educational districts to transparently consult with the public, in such a way that no one is left behind. Also, it uploads the Batho Pele principles, so everyone is aware of what is expected.
Maintains infrastructures within its offices and around the school premises.
The Gauteng Educational District in South Africa is out to better the educational sector of the country and salvage mediocrity to ensure quality education for its citizen. Its districts and offices are strategically placed so you can always walk in there or contact them when the need arises. The focus of the institution is for the public's interest and you should not hesitate to call on the nearest office to resolve any issue you have or any inquiry you may wish to make about Gauteng Department of Education and the services they offer. It is your right to be served in the educational office and by doing so, you will also help them function better as they continue to refine their educational and administrative processes.