Tumi Morake (born December 22, 1981) is a 41 year-old award-winning South African comedian, actress, TV personality, and writer. The entertainer, known for being the first woman to host Comedy Central Presents in Africa, is married to Mpho Osei Tutu.
Morake and Osei Tutu, a French-born South African actor and voice artist best known for his roles in Seriously Single, Mrs. Right Guy, and The Jakes Are Missing, exchanged wedding vows in November 2009 and have welcomed three children. They continue to live in marital bliss and have been by each other's side as they excelled in their careers.
Summary of Tumi Morake's Profile
Full name: Tumi Morake
Date of birth: December 22, 1981
Age: 41 year old
Place of birth: Free State, South Africa
Nationality: South African
Occupation: Comedian, actress, TV personality, writer
Years active: 2005 – present
Spouse: Mpho Osei Tutu
Number of children: 3
Tumi Morake Has Recorded Enough Milestones At 41
Tumi Morake is a successful comedienne, actress, writer, and TV personality born on 22nd December 1981. Her parents gave birth to her in Free State, South Africa, where she grew up and had her primary and high school education. Morake moved to Gauteng at the age of 18, precisely in the year 2000. It was there that she was admitted to study Drama at Wits University.
Tumi launched her career at the age of 24, in the year 2005. She started out as a comedian after leaving her job at the touring educational theatre company, Arepp Theatre for Life. During her budding days, she performed regular stand-up gigs in many places in the country, especially Johannesburg and Pretoria.
The TV personality has been part of some comedy festivals in South Africa, including the Just Because Comedy Festival, Have a Heart, Heavyweights Comedy Jam, Old Mutual Comedy Encounters, The Lifestyle SA Festival, Blacks Only, as well as The Tshwane Comedy Festival.
The Free State-born humourist has done so well for herself over the years both in her career and marriage. She received an award at the age of 25 for her short film Getting it on and by the time she got married (at the age of 28), she had already attained an impressive height in all ramifications.
She has bagged lots of awards from numerous nominations in the entertainment industry. Besides acting and comedy, she has hosted a couple of TV shows, including Red Cake, Our Perfect Wedding, and WTFTumi (her talk show). Tumi is the brain behind the book – "And Then Mama Said".
The Comedienne Has Several Awards Under Her Belt
It is not every time that you get to see women who are successful humourists, especially considering the fact that the comedy community is hugely dominated by men across the world. For Tumi Morake, starting out as a humourist wasn't a rosy journey as a young girl but now everything seems to have fallen in their right places.
The Free State-born talent holds the record as one of the most sought-after female comediennes in South Africa. Morake has brought so much joy and honor to everyone around her and it's such an amazing feeling.
Tumi has been honored severally for her roles and involvement in worthy projects in the industry – some of these honors came as worthy mentions and special recognitions while she won some of them for jobs well done.
Below is a list of all the awards and recognitions she has won for herself within the years she has spent in the entertainment industry so far.
Tumi won the Best Comedian Category of the YOU Spectacular Awards – 2016
She was awarded the Entertainer of the Year at the 2012 Speakers of Note Awar – 2012
Morake was also awarded the Savanna Comic Choice Awards as the Comic of the Year
Listed as one of The Free State Province's Icons
Received the Mboko Women in the Arts Award for Excellence in Comedy in 2013
How Does Tumi Morake Balance Work and Home Affairs?
If there is one thing this beautiful lady knows how to do well, it is keeping a perfect balance between home and work. Despite her demanding career, Mrs. Morake doesn't fail in her responsibilities as a wife and mother.
She knows when to draw the line when she is not with her family and also how to strike a balance between her job and responsibilities at home. She also credits her husband for supporting her at home in raising the kids and managing the home.
Tumi and her husband are considered a power couple by many. They often share quality family time with their kids regardless of their busy schedules. From what we know, the love birds clearly understand the nature of each other's careers, having been in the same industry for a good number of years.
Tumi and her husband serve marriage goals; they complement each other, understand their individual needs, and are appreciative of the sacrifices they have made to bring their relationship to its present level.
The comedy star has been to several cities with her family for vacation and family time. Some time ago, she shared how a small business trip to the US turned out to be a family vacation as a result of the outbreak of the COVId-19 disease.
She disclosed that her 3 kids and husband got stuck in the States and could not travel back home due to the 21-day lockdown imposed by the South African government to curb the spread of the virus, adding that it was not totally a hopeless situation since they were also with extended family and had time to bond with them.
She And Her Husband Tied The Knot In 2009
The comedian officially said "I Do" on the 28th of November in the year 2009. Her big day was well celebrated and graced by high-profile individuals within and outside South Africa.  Ever since they exchanged marriage vows, she and her sweetheart have remained by each other's side.
Mr. Mpho Osei and Tumi met for the first time as students at Wits University. Tumi studied Drama at the prestigious higher institution of learning. Tumi shared during an interview she granted sometime after their 8th wedding anniversary that her husband proposed to her in a park.
She recounted how she initially thought a family member had died because of how nervous Mr. Mpho was before he finally popped the question and how she burst into laughter when she realized he was only nervous because he wanted to propose to her.
The couple has since spent more than a decade together as husband and wife, surrounded by their kids. Everything may seem rosy for the two now but it was not like that at some point in their marriage. In her book titled 'And Mama Said' which was launched in 2018, the comedienne shared her near-divorce story and how she and her husband were able to rekindle their love for each other through the help of a counselor.
Tumi Morake hardly makes the headline for wrong reasons but she once faced a public backlash in 2017 after she was accused of making a hate speech on a radio program on Jacaranda FM. Besides trending on social media, she was labeled a racist and even received death threats from some folks who found her analogy disgusting.
Mrs. Tumi Morake, during the radio program, compared apartheid to a bully taking a child's bicycle and then making the child share the bicycle. However, complaints against her were later dismissed by the Broadcasting Complaints Commission (BCCSA).
Tumi's Husband Is A Celebrity In His Own Right And A Man Of Many Talents
Mpho Osei Tutu is an actor, director, producer, voice-over artist, and screenwriter who started his acting career at the age of 8. A multi-talented individual, he has a multi-ethnic background – he was born in Paris to a Mosotho mother and a Ghanaian father on the 31st of December 1981.
Mr. Tutu is well-traveled and exposed to diverse cultures. He has been to places like France, Togo, Lesotho, Ghana, England, and the United States. He served on the board of The South African Guild of Actors (SAGA) from 2012 to 2014 and holds a B.A. (Hons) in Dramatic Art from Wits University, where he studied Performance, Television, and Screenwriting.
The multi-talented Osei has played several acting roles in plays, TV series, and films. Some of his professional credits include but not limited to The Mother Of All Eating, MacBeki, For Your Ears Only, The Island, Kota Life Crisis, the SABC 3 series High Rollers, Samsokolo, A Million Colors, as well as Home Affairs.
As a voice-over artist, he has lent his expertise in several radio plays, book readings, and voice-overs. He has written episodes for numerous productions – many thanks to his screenwriting talent. Some of his works include A Place Called Home, Ses Top La, Hopeville, Tempy Pushas, My Perfect Family, and The Lab.
Mpho was part of the crew that directed the following works – Kota Life Crisis, Zone 14, and Ga Re Dumele 4. Tumi's husband is the founder and CEO of the company What Not Entertainment, as well as a director in his family businesses Summat Training Institute and St. Aquinas College. He regularly talks to students, especially those in Grade 8 -12.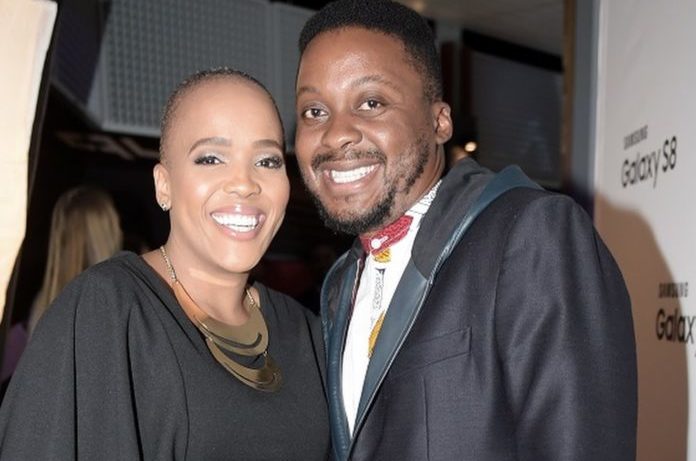 Not only his works, but Mr. Osei has also won awards from numerous nominations for his involvement in the production of several projects in the South African entertainment industry. In 2010, he was a recipient of an inaugural Standard Bank Ovation Award. He was nominated for Best Supporting Actor in a Feature Film at the 2013 SAFTAs, as well as Best Actor in TV Comedy at the 2014 SAFTAs.
Meet The Comedienne's Children
Tumi shares three children – two boys and one girl – with her husband. The names of her boys are Lesedi and Bonsu while Afia is the name of her only daughter. Unfortunately, their birth details and information about their personal lives are not open to public scrutiny.
However, we do know that the trio lives with their parents in their mansion in Johannesburg and that they are doing great in school. Overall, Morake is a super mom and an amazing wife. She loves staying around her kids and making them feel great and awesome.
Tumi Morake Almost Lost Her Life In A Car Crash In 2017
The month of December 2017 was a tough one for Tumi. In that month, the comedian was involved in a car accident that almost snuffed the life out of her as she had a head-on collision with another vehicle on her way to Sun City. The accident occurred at about 7 pm but she and her children luckily survived.
Her three children, who were in the same vehicle, only sustained minor injuries while occupants of the other car were also injured. The driver of the vehicle, Nthabiseng Popela, along with her aunty and other relatives sustained various degrees of injuries but thankfully no life was lost.
News about Tumi's accident circulated like a wildfire across the country, including on social media platforms, where her fans quickly sympathized with her and also wished her family a quick recovery. However, some folks showed no sympathy but chose to attack her for the racist comments she allegedly made on a radio show months before the unfortunate incident. Tumi Morake was said to have spoken against apartheid in a way that suggested hate speech.
Popela, on the other hand, did not also spare the popular comedian as she complained bitterly that Tumi did not show any concern towards her as she was busy giggling and chatting with her kids while they were at the hospital. She also accused her of not calling or checking on her and the other crash victims.
Her claims led to some people questioning Tumi's earlier post on social media where she suggested that she had been in touch with all the victims of the crash. Her publicist also came out and confirmed that Morake and her husband visited one of the hospitalized victims with broken ribs, adding that the two were mainly concerned about their three children who were traumatized as a result of the incident.