These days, information is at the disposal of everyone. Anyone can get whatever information and knowledge they seek at the simple click of a mouse. As a country that boasts of having the largest open distance e-learning university in Africa, South Africa has been at the forefront of the fight to make online courses and certificates much more acceptable to employers. So far, the results have been looking great and digital learning is now being used to bridge some of the gaps caused by conventional education.
If you are looking for a course that could help boost your personal and professional development, then you need to look no further than a simple Google search. One hindrance people face when trying to gain more education is the cost, but the good news is that there are hundreds of free options out there. A lot of these courses also come with recognizable certificates that could help you land that dream job. It all begins with an internet connection and a simple online search. So, read on for some free online courses you could study in South Africa and be certified.
How to Get Free Online Courses in South Africa
If you are of the mindset that 'if it's free, then it must be of no good', you might miss out on the wonderful opportunities that free online courses could expose you to. These free online certifications do not just prove your knowledge and skill; they also make your CV/résumé more attractive to prospective employers.
Some of the major Massive Open Online Courses (MOOCs) platforms you could sign up on include: Udemy, Udacity, Coursera, edX, Skillshare, LinkedIn Learning, Google Digital Garage, etc. Be careful when choosing online courses though as some of these courses do not give in-depth knowledge, so you need to scrutinize your preferred course properly.
Factors To Consider When Choosing A Free Online Course In South Africa
Facilitation of Pre/Post Lecture Quizzing
Online courses usually come with some kind of assessment process for the students. It is your prerogative to decide whether you want to go for a course that supports time-to-time quizzes. It is still important for you to know that online quizzes/tests have been known to provide motivation; many courses only offer certification after you have passed all their assessment tests. Online courses also engage the students, while helping them retain knowledge better. So you might want to take a little time and think about the course that would better accommodate your learning needs.
Easily Customizable Content
When you are browsing for a course to take online, you should take note of the contents of the course and how useful it would be to you when the course is over. Apart from just transferring knowledge to you, the course should enable you to apply that knowledge to achieve your personal goals. There is no point in learning something that can't be used to solve your problem.
Accessibility of Varying Levels of Difficulty of Course
These days when you click on a course, various modules appear, usually in increasing levels of difficulty. A course that meets you at your most uninformed point and takes you gradually to a point of expert knowledge is the best for a novice. You can also decide to skip certain levels once you've gotten the hang of it. You should consider how difficult/easy a course is before choosing to study it.
Self-paced or Scheduled Course Timeline
If you have ever studied online, you would notice that most courses come with an estimated time frame in which you are expected to finish the study. Some of these courses can allow you to study on your own time. This is convenient for students, or workers who are learning on the go.
If it is a scheduled course, you would have to make out time to study along with other students or risk missing your class altogether. Whichever timeline you choose to take should depend on your personal schedule, your studying habits, and the type of course/class.
Virtual Peer Interaction
One extremely important factor to consider before taking or choosing an online course is the provisions for student-to-student interactions. If it is a one-on-one course, you might not get the opportunity to meet other students and this might pose some problems. This is because learning online does not necessarily have to mean learning alone. Many people assimilate better when they learn in groups and a one-on-one course might not favor them. If you happen to be among this group of people, you are much better off with a course that allows for peer interaction.
Accreditation and Certification
Another extremely important factor to consider when choosing an online course is the provisions for certification or accreditation after the course has been completed. A certificate is important because it serves as proof that you have acquired the said skill or knowledge, especially when dealing with employers. While there are tons of free materials on the internet, a good number of them only offer certificates after the payment of a small token. If you are learning for self-development, a certificate might not really be needed, but if you wish to improve or expand your skills for employment purposes, then a certificate is very much in order.
Reputations of Institutions Involved
A lot of the materials you would find on Udemy or Coursera were created by universities from all around the world. Udemy, et al., are just platforms used to display these courses. So you should be aware that certificates from certain unaccredited institutions might be rejected by potential employers. This is why you should only take courses from accredited or well-recognized institutions. It would save you the time (and heartache) of having to re-take a similar course from a better institution. Some notable websites for acquiring online courses have been mentioned and they include:
Google Digital Garage
LinkedIn Learning
Microsoft Learn
Skillshare
Coursera
Udacity
Udemy
edX
E-learning Platforms and the Free Online Courses They Offer in South Africa
Some academies that offer free online courses in South Africa are listed below. You can check them out here:
1. Pluralsight
Python
Javascript
IT Networking
Cloud Computing
Cyber Security
2. Microsoft Learn
Microsoft 365 Certified Fundamentals
Azure Administrator Associate
Security Administrator Associate
3. Alison
Introduction to Data Structures
4. Google Digital Garage
Fundamentals of Digital Marketing
Get a Business Online
Understand the Basics of Code
Organizational Design: Know Your Organization
5. Oxford Home Study Center
Free Business Management Course
Free Event Management Course
Free Risk Management Course
Free Interior Design Course
Free Course Report Writing Course
Creative Thinking Course
6. Open Learning
Growing a Global Business
Ecotourism
7. Coursera
Blockchain
Introduction to User Experience Design
Some Currently Available Free Courses You Can Find Online in South Africa
The Science of Well Being – Yale University
This course was created to teach you about ways to effectively increase your own happiness and inculcate better and more wholesome lifestyle habits. In this module, Professor Laurie Santos exposes the popular misconceptions about happiness, as well as our personal biases towards happiness. In conclusion, you will also learn how to change these thought patterns, thereby incorporating healthy activities into your life. This course is perfect for those who want to make major lifestyle changes but don't really know where to start from. Well, now you do.
Creative Thinking – Oxford Home Learning
Creative thinking is very important in both our professional and personal lives because this skill will enable you to resolve everyday problems easily and effectively. Life can throw anything at you and it is your responsibility to be mindful about your daily decisions. If you feel like you need to amp your creativity but don't exactly know what to do, or how to do it, then this course is perfect for you. Oxford's Creative Thinking course has been created to enable people from all walks of life to identify their muses and get into full creative mode.
Innovation Through Design: Think, Make, Break, Repeat – Coursera
Learning design is very essential in equipping people with the ability to face uncertainty, difficulties, and failure. The evolution of design means that it is no longer limited to any particular industry. This course will teach you to use design to think more strategically in your chosen profession. The course is divided into four significant parts: Thinking, Making, Breaking, and Repeating.
The course is taught through applying theoretical processes, building alternative prototypes, and applying these prototypes in solving already existing problems. With this knowledge, you can then fully understand design and the role it plays in innovation. The result is that you become qualified with tools and techniques to confront issues that might arise in your workspace, and will be able to handle these issues in an innovative and modern style.
Introduction to Data Studio – Google Analytics Academy
This course teaches business owners, start-up owners, marketers, and data analysts how to use available data to predict trends and gain better insights. As a business person, you will learn how to read and interpret data, create reports around your data, and collaborate better with other industry players. You will also gain information on the type of tools you will need to attract investors and stakeholders into your business.
Fundamentals of Digital Marketing – Google Digital Garage
Digital marketing refers to any marketing effort made online. With this course, you can master all there is to know about selling online while yielding maximum results. This Interactive Advertising Bureau Europe-accredited course is a 40-hour course that has been split into 26 modules, designed to teach you how to take the digital world by storm. Each module was carefully curated by Google trainers and is full of exercises and examples to guarantee you never lose attention till the end.
Become a Project Manager – Microsoft Learn
Everybody knows that project management is where the future is. Project management is a pure catalyst for change. In this course, you will learn to manage projects from beginning to end by using worldwide proven project management methods. When you are done with this path, you will be able to skillfully manage simple projects, as well as more complex ones.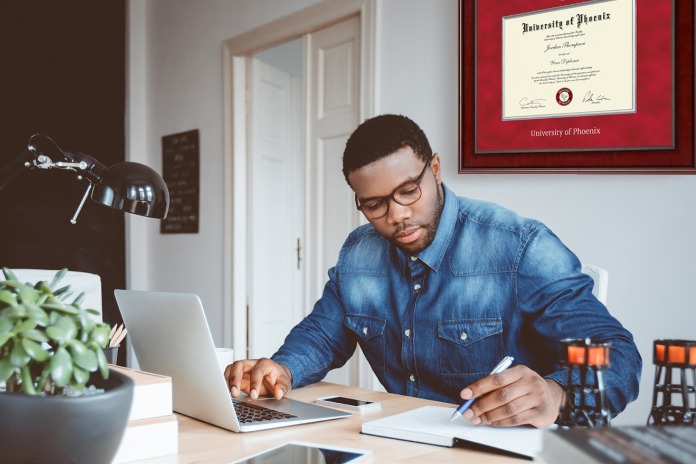 Project management teaches you to effectively manage a project, deliver in time while sticking to the budget and any initial objectives. An added bonus is that you could use Microsoft Project to hone your project management skills. You can learn this course in just 12 hours and the course work is evenly divided into 10 subtopics.
Digital Footprint – University of Edinburgh via Coursera
As we move around the online world – especially on social media – we leave behind traces of our activity all the time. This could be our social media accounts, our uploaded images, deleted texts, and so on. These traces could also be things we do not realize we have left behind. It could also be some sensitive information about us that somehow found its way online.
In this course, you will learn from a range of experts and also have an opportunity to explore and think about your own online tracks and traces and understand why those digital footprints are important. You would also learn about the tools and approaches used to manage your digital footprints. The knowledge gained from this course would help you achieve your online goals: whether you wish to become a social media ghost, or you wish to become an influencer of some sort.
8. Introduction to Blockchain Technologies – INSEAD via Coursera
In this Blockchain course, you will learn the limits of the internet for businesses and other economic activities. You will also learn how you can use Blockchain to overcome these challenges. At the end of this course, you will learn; what Blockchain is, how to apply Blockchain technology, and why it is important in this day and time. The course also teaches concepts like hashing, mining, cryptography, and the double-spend problem. This course will teach you how to strategically position yourself for the Blockchain revolution.
Understanding Clinical Research: Behind the Statistics – University of Cape Town
This course was created to provide an easier way of interpreting and understanding common mathematical problems without necessarily cramming any formulae. The course comes with a free certificate after successful completion and would take you about 4 weeks if you are consistent. By the end of the course you should be able to: define study (research) types, describe and analyze your data, learn the basics of statistical analysis and learn how to test various hypotheses.
This course is especially useful for science students carrying out certain research projects; the ability to analyze and interpret data is an important skill that could decide the difference between a first-class degree and a lower degree, especially in post-graduate studies.
Becoming a Changemaker: Introduction to Social Innovation – Coursera
This online course teaches strategies for social innovation. You will learn how to develop concepts that will enable you to effect change in your chosen career or business. By the end of this course, you would have understood fully the concepts, skills, mindset, and relationships that will help you know how to effect proper change around you. This is a 6-week course and if you devote about two to three hours weekly, you might finish a little quicker. The certificate is not free, however, but still ridiculously affordable.