Building a solid foundation of learning in a child's life is crucial, as this is the bedrock on which other learning processes will stand. The Department of Basic Education in South Africa is responsible for K12 education in the country. To this effect, the department has divided its curriculum into four phases – Foundation Phase, Intermediate Phase, Senior Phase, and FET. The Foundation Phase, which is the first three years of schooling, instructs using a learner's home language. Are you passionate about toddlers and ready to lead them through the Foundation Phase? Then you're reading the right article. In this article, we shall be looking in-depth into the Foundation Phase teaching colleges in South Africa, how you can be a qualified facilitator, and lots more.
What Are Foundation Phase Teaching Colleges?
The Foundation Phase teaching colleges in South Africa are institutions established to empower students with the appropriate skills and knowledge needed to facilitate teaching-learning situations and influence the future of the children positively. Students who wish to apply to any of the colleges must be passionate about teaching and willing to use practical ways of communicating with the children. If this sounds like you, this might be a great career part to pitch your tent.
These colleges are important because they focus on building the competencies and confidence needed by the teachers to provide the right tutoring. Some colleges apply theoretical and practical ways of imparting these skills to the teachers. This is the foundational phase when children are reading, writing, and learning numerals. And as such, it should be handled with no levity, hence the need for colleges to produce competent and well-skilled graduates to shoulder the responsibilities.
One interesting fact is that after graduating from any of the colleges with a degree in Bachelor of Education, you'll be able to facilitate foundation Phase teaching and learning professionally, creatively, and ethically in both rural and urban settlements. The same applies to obtaining a Diploma in Grade R Teaching. Many of the colleges are registered with the Department of Higher Education and Training as private higher education institutions in line with section 54(1)(c) of the Education Act. There're also government-owned institutions.
Foundation Phase Teaching Colleges in Gauteng
The Foundation Phase Teaching colleges mentioned below are the best in Gauteng, offering foundation phase courses in Diploma, Degrees, Certificates, Part-time, and Distance Learning.
Rosebank College: IIE Bachelor of Education in Foundation Phase Teaching
Year founded: 1948
Address: Braamfontein Centre, 23 Jorissen St, Johannesburg, 2017, South Africa
Email: [email protected]
Phone: 0861253276
Rosebank College is a brand of the Independent Institute of Education (IIE) with over 70 years of existence and has delivered quality education to students across South Africa. The institution is located in Johannesburg with several other branches across South Africa. At the Independent Institute of Education, Rosebank College, you're opportune to either study full-time or take online courses provided you have a stable and steady internet connection.
Upon completing your degree program, there's a range of other courses relating to education opened to you. As a graduate of the institution, you'll acquire the skill that makes you sensitive to each learner's need and able to manage the class of young learners, such that everyone learns at their own pace.
Among other teaching skills, you'll acquire the act of lesson development and the ability to track each child's progress while learning. The IIE, which is a leading registered private higher education provider in South Africa, gives more prestige to the certificate you'll acquire at Rosebank College. This on its own stands you out amongst the crowd.
Varsity College: IIE Bachelor of Education in Foundation Phase Teaching
Year founded: 1991
Address: 116 Clearwater Road, CNR. Clearwater & Glenwood Roads, Lynwood Glen Pretoria 0081 (Pretoria Campus)
Email: [email protected]
Phone: (012) 348 2551
The IIE Bachelor of Education (B.Ed.) in Foundation Phase Teaching (FPT) offers undergraduate professional courses to equip graduates with the skills and knowledge to teach learners from Grade R to 3. Just in case you might want to consider the institution, it's important to note that the four-year Bachelor's degree program is in line with the Department of Higher Education and Training's (DHET) Minimum Requirements for Teachers Education Qualifications (MRTEQ) (2015). In addition, the institution follows the new guidelines laid down by the Higher Education Qualifications Sub-Frameworks (HEQSF).
The degree will equip you as a Foundation Phase classroom teacher with the necessary skill sets and expertise for employability and further studies in your specialized field. There's a shift from the 'traditional learning' methodology to the blended-learning strategy at the Varsity College. It is the learning strategy that extends beyond the classroom and creates opportunities for students to work as a team, with colleagues and facilitators, to build their concept of understanding. Students are also supported with the learning management system (LMS), and the online materials are designed to reflect this strategy.
To gain from the blended-learning strategy, you're required to spend time carrying out your research, study for assignments, and work on projects. Students are also taught to be accountable for their learning and thrive for academic excellence in the 21st-century workplace. In a nutshell, the academic life experience at IIE Varsity College is ever-dynamic, challenging, and relevant.
Lyceum College: Diploma in Grade R
Explore your passion for #teaching with Lyceum College … https://t.co/IcvM6ucdkn #education #teaching #ECD #GradeR pic.twitter.com/HMN1lGyXkR

— Lyceum College (@LyceumCollege) July 5, 2019
Year founded: 1917, renamed Lyceum College (Pty) Ltd in 2003
Address: Lyceum College, Polokwane, Gauteng South Africa
Email: [email protected]
Phone: +27 86 010 0705
A Diploma in Grade R Teaching develops teachers to demonstrate general principles, have focused knowledge and skills necessary as a Grade R teacher. It is the minimum qualification a Grade R teacher needs to attain. As part of its qualification, students acquire an in-depth specialized knowledge with practical skills experience applicable in working with Grade R learners in the school environment.
The program is a part-time higher education course with a minimum of 3 years and a maximum of 6 years. It is accredited and endorsed by the Council on Higher Education (CHE), which is registered with the Department of Higher Education and Training (DHET). It is also registered with the South African Qualifications Authority (SAQA).
Upon successful completion of the Diploma program, you'll be issued a certificate – Diploma in Grade R Teaching and an academic transcript, which will be given to you either at the annual graduation ceremony, couriered or posted to the nearest location to you, so long as your account is in the right order.
Central University of Technology, South Africa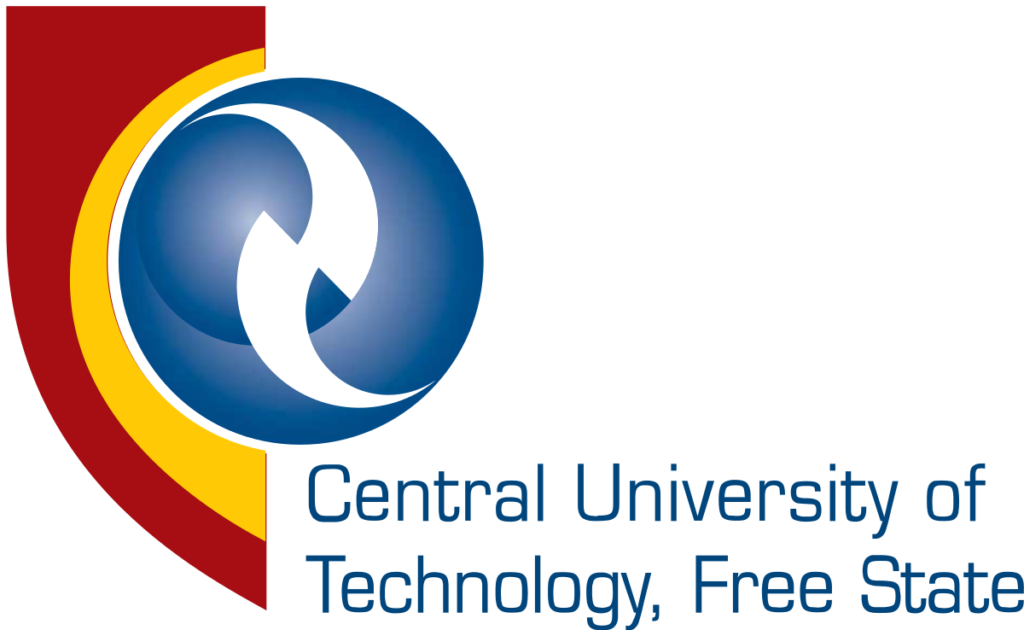 Year founded: 1981
Address: 20 President Brand St, Bloemfontein Central, Bloemfontein (main campus)
Email: [email protected]
Phone: +27515073911
The Central University of Technology in South Africa also offers a Bachelor of Education in Foundation Phase Teaching. The institution has two locations – the Bloemfontein campus and the Welkom campus. It runs a 4-year full-time course with a Semester 1 enrolment option and is registered with SAQA.
The general requirement for you to enroll at the Central University of Technology is a National Senior Certificate with an endorsement for admission into the Bachelor's program. You also need a minimum of 50% in the English language and any of these languages: Sesotho, Afrikaans, isiXhosa, isiZulu, or Setswana.
Upon completing the program, you'll be a qualified Grade R to Grade 3 primary school teacher or a lecturer at FET college.
Foundation Phase Teaching College in Durban
Embury College: Bachelor of Education in Foundation Phase
Year founded: 1995
Address: ERF 3151, Highveld, X113, Panfluit Street, Eco Park Estate, Centurion, 0144 (Pretoria Campus)
Email: [email protected]
Phone: 087 158 5000
Embury College is located at Midrand Johannesburg, and it runs a Bachelor of Education in Foundation Phase Teaching (NQF 7, 516 credits). Its program is well structured to equip graduates for employment in the Foundation Phase (Grade R to 3). It focuses on both theoretical and practical skills needed in the classroom environment. Operates a Distance Learning or Contact Learning method of teaching.
The Embury Institute for Higher Education is now known as STADIO Higher Education. STADIO, which is a subsidiary of Curro Holdings Limited, has been a provider of pre-school and school-based education since 1998. However, in 2013 Curro acquired Embury College.
At Embury college, students who do not meet the minimum entry requirements for the Bachelor of Education in Foundation Phase Teaching are allowed to re-apply after completing their Higher Certificate or Diploma qualifications. Meaning all hope isn't lost so long you have other lesser qualifications.
Embury College Teaching Practice
Teaching practice is a crucial part of teachers' education that allows learners to witness a classroom environment while still studying. For students of Embury College, the teaching practice is usually done at STADIO School of Education, and it's compulsory for all students. The program includes preparation for learning, a privilege to practice your learning skills (for instance, lesson presentation), periods of teaching, learning, and evaluation of your performance under the supervision of mentors (teachers).
There're various assessment methods used to evaluate you, in addition to the reports from the school and that of the mentors from STADIO School of Education. In addition to the juicy packages available at Embury College, you're privileged to study further towards the B.Ed Honors in Inclusive Education upon completing your Bachelor of Education in Foundation Phase Teaching. Also, once you've graduated, the SACE is open for registration as a Foundation Phase Teacher.
Foundation Phase Teaching Colleges in Cape Town
Here are several colleges located in Cape Town you can apply to as you kick start your journey in Foundation Phase Teaching.
Montessori Early Learning Foundation (MELF)
Year founded: 1995
Address: 55 Main Rd, Mowbray, Cape Town, 7700, South Africa
Email: [email protected]
Phone: +27 21 685 8119
Montessori Early Learning Foundation (MELF), which is a Non-Profit Organization and Profit Benefits Organization, came into existence in 1995. The institution's main campus is located on 55 main roads in Cape Town. Satellite campuses are also available at Johannesburg and Mafikeng. MELF offers Montessori education to teachers at infants and toddlers (0 – 3 years) and pre-primary levels. Pieces of training are conducted full-time, part-time, online, and in-person, depending on what's convenient for you.
MELF center records almost 20 years of experience in Early Childhood Development (ECD) and training in line with Montessori philosophy. Its high standard and quality deliveries equip graduates to work effectively as Foundation Phase teaching professionals with children between 0 to 7 years of age, with training facilities located at convenient places across the country.
MELF, as an accredited institute with the ETDP (Education, Training and Development Practices); SETA (Sector Education and Training Authority) qualifies it to offer various Montessori training courses. In addition to the above accreditation, the institute is a member of the South Africa Montessori Association (SAMA).
College of Cape Town (Endorsed by Unisa)
Year founded: 1900
Address: 334 Albert Road Salt River, Cape Town, 8001
Email: [email protected]
Phone: +27 (0)21 404 6700, +27 (0) 86 010 3682
At College of Cape Town, the Bachelor of Education in Foundation Phase Teaching majors largely in Pre-Primary and Primary Education of children. The program is in full compliance with the requirements of the Department of Basic Education in South Africa, which comprises language and content subject proficiency and practical sessions.
The program has a total of 40 modules which are divided into three major study parts. In the first part, three subjects are approved for studying with several modules, depending on the chosen subject. The second component focuses on educational themes such as child development, all in 10 modules. The third has 15 modules emphasizing professional studies such as teaching practice.
Teaching practice is non-avoidable; that is, it's compulsory. It's five weeks of intensive practical training that students can only register for during their semester one registration period. On completing this course, you'll be a qualified;
Foundation Phase Educator (Grade R – 3 teachers)
Youth worker
ECD lecturer
Educational institution – Public Schools
Community-based and Non-Profit Organization
Helderberg College of Higher Education: Bachelor of Education (Foundation Phase Teaching)
Year founded: 1893
Address: 27 Annandale Drive, Helena Heights, Somerset West, 7130, South Africa
Phone: 0218507569, 0218507500
Helderberg College is located at 27 Annandale Drive, Helena Heights, Somerset West, South Africa, registered with the Department of Higher Education. The college was established over 128 years ago to foster the overall development of its students.
The institution offers a 4 years NQF Level 7 degree with career opportunities which include;
Homeschooling teacher
Government/Independent school teacher and;
Being self-employed as an Educational Consultant or Contractor
Helderberg College welcomes anyone who loves to learn and loves being around children. Aside from acquiring skills and being able to teach Grade R and Grade three in South Africa, other purposes of the program also include;
To qualify students to meet the requirements of the Federation of Governing Bodies of South Africa.
Help students develop their research skills.
Equip students with a thorough foundation of theories and practical teachings.
As a result of the higher standard of the degree, graduates with a B.Ed in Foundation Phase Teaching stand out from other graduates of other institutions. This could be a major reason you might want to consider the institution.
Qualifications Required to Teach Foundation Phase in South Africa
A Foundation Phase Teacher is interested and excited about teaching children the foundations of reading, writing, and literacy. Your responsibility includes but is not limited to strategically helping children develop their thinking skills and retention ability. As a Foundation Phase teacher, you'll have to do a lot of administrative work, including preparing the lesson, writing reports, marking, etc., to make sure you're fully ready for the tasks ahead.
Educational Qualification
In becoming a Foundation Phase Teacher, you need these three (3) qualifications.
A Bachelor of Education (B.Ed) degree in Early Childhood Development (ECD), Foundation Phase. This will require you to complete in 3 years.
Foundation Phase (NQF Level 6) certificate. This is a 2 years National Diploma Course in Education. And;
A Postgraduate Certificate (Education) in Foundation Phase. This is specifically for those who've completed a degree (not B.Ed) and still wish to proceed as teachers.
Note that no subject is compulsory, but English and any other official language are recommended. Upon graduation, you must register with the South Africa Council for Educators (SACE), a regulatory body for educators in South Africa, before you can be employed.
Natural Skills and/or Aptitudes Needed for The Occupation
In addition to your educational qualifications, you'll need other natural skills and aptitudes to be successful in the field. They include;
You're interested in teaching and especially one who loves children
Have patience and understanding
Ability to deal with stress and pressure at all times
Ability to communicate well with the younger learners and adults inclusive
Ability to work long hours in a day
Be methodical and meticulous with issues
Ability to nurture the young learners to become what they ought to
Foundation Phase Job Activities
As a Foundation Phase Teacher, your typical job activities include;
You're expected to research dynamic and unique methods of teaching and teaching aids
Prepare lessons following the CAP curriculum requirements.
You'll need to develop the children's interests, ability, and coordination through various activities.
Work with parents/guardians in the best interest of their children
Track the progress and development of each learner.
Discuss the progress and challenges of every child with their parents/guardians, counselors, and teachers.
Guide and supervise the work in class while maintaining discipline and order in the classroom.
Attend staff meetings, educational conferences, and other programs.
Lastly, in considering this career, you're open to several opportunities such as;
A job in Government schools
You can start your own business
A job in private organizations
Able to work with languages and work internationally etc.
Subjects Foundation Phase Teachers Teach
The Foundation Phase has four major subjects, with a fifth one to be added soon. And each subject has its CAP documents, covering all the required contents per term, the guidelines, and any other added information for the teachers. The four subjects are;
Language (Home and First Additional)
The primary skills Foundation Phase teachers teach in the Home and First Additional Language are;
Listening and speaking
Writing and handwriting
Reading and phonetics
Thinking, reasoning, and structural language and its use. This is integrated into the four language skills (listening, writing, speaking, and reading).
Life Skills
The areas of focus under the life skills are pivotal to the holistic development of the learners. It concerns learners' social, emotional, physical, intellectual, and personal growth and how they're integrated. The areas of study include;
Creative Arts
Physical Education
Personal and social well-being, and
Beginning Knowledge
Mathematics
The Foundation Phase Mathematics CAP curriculum include;
Definitions of Mathematics
Specific aims and skills
The focus of content areas
The weighting of the content area
Resources for Foundation Phase Mathematics study
Recommended guidelines on helping learners with learning mathematics, mental mathematics and improving teaching in early numeracy skills
Coding and Robotics
This is a new subject still in the covering waiting to be unveiled, although the Department of Basic Education is currently working on it. It will most likely be included in 2023 in the Foundation Phase curriculum. It is a practical based subject whose scope focuses on how learners will cope in a digital and information-powered world.
However, the coding and robotics subject in the Foundation Phase curriculum comprises of;
Application skills
Robotics skill
Algorithms and coding
Pattern recognition and problem-solving skills
Internet and electronic communication skills
Additionally, the time allocated to each subject depends on the class grade. That is, the schedule thus follows this pattern;
Ten (10) hours are allocated for Language (Home and First Additional) in Grade 1 and 2, while eleven (11) hours are for Grade 3
Seven (7) is allocated for Mathematics, and six (6) hours for Life Skills in Grade 1 and 2, while seven (7) is allocated for Grade 3
Coding and Robotics will be added as soon as it begins with additional time for each of the Grades.
Foundation Phase Colleges That Supports Distance Learning
Distance Learning offers students the opportunity to learn with flexibility. You don't have to work at any rigid schedule, so you create your study schedule that fits your circumstances and lifestyle. It is also a technology-enabled system of learning.
Foundation Phase Teaching is also available via distance learning in colleges in South Africa.
STADIO College: The college affords students easy access to library facilities online, access to online databases and an eBook library, and various support in both academic and general well-being. At STADIO, you don't need to attend venue-based classes before you get the best out of your course.
In view of pursuing your career as a Foundation Phase Teacher, any of the above-mentioned colleges can be of great help in actualizing your dreams. You should choose any that soothes you. You can as well visit any of their offline locations for more inquiries.