Flying has become one of the most preferred ways of travelling for many, as it is both an efficient and time-saving way to travel. Considered one of the safest ways to travel, there are only a few things which make people turn away from flying. One of those few reasons which cause people to turn away from flying is cost and the ever-rising costs force people to look for alternative ways to fulfil their travelling needs. To battle these ever-rising prices, many airlines have turned to alternative cost reducing methods to help people avail their preferred air services at an affordable cost and leading this cost-effective revolution is South African Airways.
A major problem that many people face while attempting to avail these cost-effective services provided by South African Airlines is that they are unaware of how to get this cheap prices and cut the cost of flying. Which is why to help you fly easier and avail these cost-effective services provided by South African, we have created this comprehensive tutorial on how to fly cheap with South African airlines.

Useful Advice on How to Fly Cheap With South African Airlines
Book Ahead
It has become a common practice by South African Airlines to provide you with an option to book ahead, to avail cheap airline tickets. Even though this waiting period can be anywhere from 60 – 90 days, booking ahead for cheap air tickets has become one of the most popular ways for South African Airways to market themselves. South African Airlines has become one of those few airlines, who offer a limited amount of cheap seats on every interval of 60 days. Being one of the most popular ways to market themselves among people get that much-needed competitive edge, booking ahead can end up saving you more than fifty percent of the original airfare. To avail this service it is very important to fix the travel date beforehand, which will help you get the best deal available with South African Airlines.
Buy Online
Not too many people are aware of this fact that buying online from South African Airlines official website can get you a decent discount much more than buying from the counter. The main reason behind as to why they can give discounts on online ticket purchase is because while purchasing tickets from their websites, they are spared from surplus charges in the form of employee salaries, counter expenses, electricity, as well as additional charges. As these charges are removed, they can offer few attractive discounts to their customers. To avail this discount, all you need to do is visit their official website and you will be entitled to these discounts without any hassles.
Travel Websites
Travel websites were one of the first to start offering discounts on flights and it is still the best way to avail discounts while flying South African Airways. What makes travel websites the best way to avail discounts, is because as true pioneers they have few of the most attractive discounts for flying South African Airlines which no one else can offer. Having internal tie-ups and bulk order contracts, these websites have the ability to offer these rates along with other facilities. Just a simple search of your local travel websites can reveal multiple offers for flying South African Airlines and you can easily compare the rates and choose the fare that suits best. The best feature that these travel websites provide is the fact that along with flight tickets you can also choose your seats for a nominal charge, choose your baggage weight options also for an additional charge, which is designed to take care of all your needs.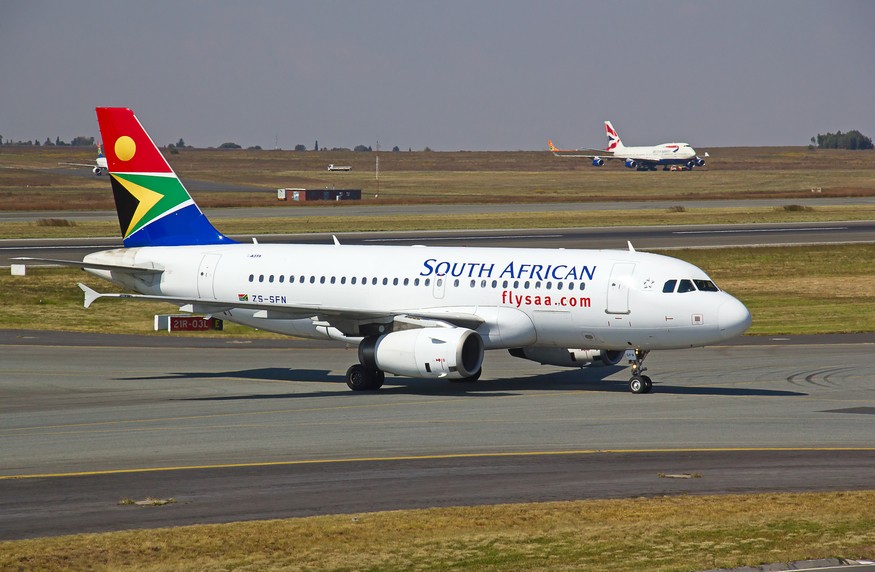 Even though many people might think that frequent flyer miles can also give them discounts, most people are reluctant when it comes to actually doing it because you need to be a regular traveller and these flying miles do not procure so much discounts. With our detailed guide on how to fly cheap with South African Airlines, we have tried to cover all of the cost-effective ways to help you fly safe and cheap with South African Airlines. But it is suggested that you should always compare all of these ways to get the best fare discounts, as many times comparing these facts side by side can help you get a more affordable fare for your travel.