FLVME (born Lesego Kyle Mnyandu on September 10, 1999; Age: 24 years old) is a South African hip-hop rapper and record producer who became a sensation in the music industry and among South African hip-hop after the release of his debut album, CandyMan.
Since he became a professional musician, he has released several hit singles and albums. Some of his best songs are "Don't Bother" (featuring Ayanda Jiya and Ecco), "Whole New Lane" (featuring A-Reece. Ecco, Louw & Enkei), FLVME x Zoocci Coke Dope "Company," and "Late Nights" (featuring KashCPT).
Summary Of FLVME's Biography
AGE:

24 years old

BIRTHDAY: September 10, 1999
BIRTHPLACE: Vosloorus, South Africa
BIRTH SIGN: Virgo
ETHNICITY: Black
YEARS ACTIVE: 2017 – Present
FLVME Was Born On September 10, 1999
South African rapper and music producer FLVME was born in Vosloorus on September 10, 1999, to Mr. and Mrs. Mnyandu. He is 24 years old currently. He was raised in Katlehong by his family. It is not known to the public if he is an only child.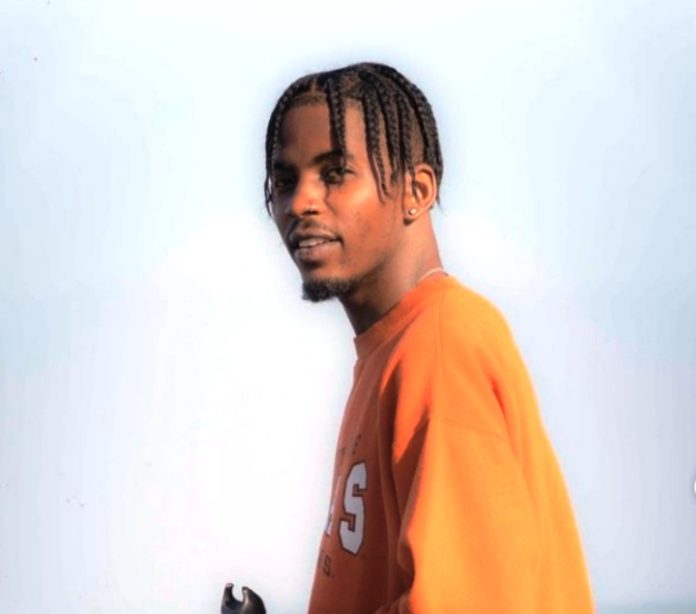 Similarly, there is no available information about his parents, other family members, childhood, early life, or family history. It is said that he took an interest in music as a child and that he was in street music in Katlehong.
He completed his elementary studies and was subsequently enrolled at a high school in his area. He, however, dropped out of school in grade 11 to fully concentrate on making music.
FLVME's Real Name Is Lesego Kyle Mnyandu
The birth name of South African rapper FLVME is Lesego Kyle Mnyandu. FLVME  (pronunciation: Flame) is only his stage name. The exact meaning of his stage name, how he got it, and the inspiration behind the name are not known to the public.
The rapper hasn't shared any information about his stage name and how long he has been using it. However, it is believed that the Johannesburg-based rapper started using his stage name when he started his music career.
Other nicknames of the 185cm recording artist include La Flame, Fuego, and La Fleezy. He is, however, best known as FLVME.
What Is FLVME's Best Song?
Since FLVME broke into mainstream success, he has released an impressive number of albums and hit songs. He has also done collaborative works with several notable artists in the country, which boosted his career in his early days.
It's been quite a few years since his emergence, and FLVME has never slowed down on his career. He is currently one of the most booked artists in the music scene, and it has everything to do with his songs.
FLVME's music career is said to be inspired by American rapper, singer, songwriter, and record producer Travis Scott. He has several hit tracks that his fans consider his best due to the songs' reception among music lovers, the international recognition they earned him, and other factors.
Here's a list of FLVME's best songs in no particular order
FLVME x Zoocci Coke Dope "Company"
"Late Nights" (featuring KashCPT)
Let Me Down
FLVME x Die Mondez "Married to the Money"
"Dead Or Alive Intro"
"The Message"
FLVME and Die Mondez "Red Outro"
"Buddy" (featuring Nasty C and Zoocci Coke Dope)
"Ride For You" (featuring The Big Hash)
"Bad Chritians" (featuring Ecco)
"Money Today" (featuring A-Reece)
The Johannesburg-based rapper has eight amazing albums to his name currently. He released his first album, captioned: Clouds, in 2017. His second album also dropped in the same year, and it was titled: Clouds (Special Edition).
Damn juss listened closely to "Let Me Down" by my boy Flvme, I must say he aint playin' in the same league as ya'll😤@FlvmeSA Free that "GERMENDER 2" bro it's 'bout time‼

— SIMA. (@JeegyJesture) September 4, 2022
FLVME released just one album: Do Not Disturb, in 2018. 2019 was a busy year for him as he dropped two albums captioned: Germander (Deluxe) and CandyMan. Germander was certified Gold after its release.
Redlight District is the title of the only album he released in 2020, which was followed by While You Wait the following year. The rapper released his last album in mid-2022 and was Germander II. He first released the single, 'Let Me Down,' from the album, and it was critical acclaim.
A Recap of FLVME's albums:
Clouds – 2017
Clouds (Special Edition) – 2017
Do Not Disturb – 2018
Germander (Deluxe)
CandyMan
Redlight District – 2020
While You Wait – 2021
Germander II
FLVME may have been in the music circle for a short time, but he has grown to become one of the household names in the hip hop genre. He has also been able to grow his craft through his collaborative projects with stars like A-Reece, Ecco, Nasty C, and The Big Hash.
The rapper started his record label after he left The Wrecking Crew in March 2019. He had joined The Wrecking Crew after his exit from Ambitiouz Entertainment in 2017. He may not be the best performing artist in the country currently, but he impresses many people with his sound, lyrics, flow, and general message.
FLVME won the Best Male Award at the SA Hip Hop Awards in 2019. He was also nominated for the "Best New Comer Award" and "Best Album" awards in the same year but lost both awards to other artists.
Is Rapper FLVME Married?
Lesego Kyle Mnyandu is not married, nor has he given birth to his kids. Besides being in the news for making quality tracks, the rapper has also been a subject of discussions on social media on several occasions due to his involvement with women.
FLVME is currently dating a beautiful lady called Gabrielle. He introduced her to his fans in early 2021, and since then, not much has been heard about the duo. His fans are still wondering if they are still together or just keeping a low profile on their relationship.
Before Gabrielle, he dated South African influencer Ashleigh Ogle. Their relationship ended in a messy manner, which led to the two calling out each other on social media over cheating allegations. Ogle accused the rapper of seeing a lady who bought him some gifts, which the rapper denied, insisting there was nothing serious between them.
Ashleigh was subsequently exposed by J Molley's manager Nav Albers for cheating on FLVME. FLVME's ex-girlfriend had been accused of cheating on the rapper, but she denied all the cheating allegations. She has since moved on just like the rapper.