Fleetwood Grobler is the current CEO of Sasol, an integrated energy and chemical company in Sandton where he also serves as a board member. After connecting with Sasol as an engineering student, he was able to find his way into the company and worked it up to become one of the major decision-makers. He is also one of the highest-paid board members. Having worked his way to the top of a company like Sasol, Fleetwood's story is worth sharing.
Profile Summary Of Fleetwood Grobler's And All The Positions He Has Held To Date
Name: Fleetwood Rawstorne Grobler
Year of birth: 1961
Nationality: South African
Occupation: CEO at Sasol Limited
Industry: Materials
Current position: President, CEO, Executive Director (11/2019 till date)
Previous positions: Executive Vice President of Chemical Business (07/2014 – 11/2019), Managing Director of Olefins & Surfactants (01/2013 – 07/2014)
Qualification: B Eng (Mech)
He is A Graduate Of The University Of Pretoria
Fleetwood Grobler had his first contact with Sasol as a university undergraduate. While studying as an engineering student at the University of Pretoria, he received a bursary from the company in the early 1980s. Upon graduating from the university and obtaining a bachelor's degree, Grobler became a staff of Sasol in 1984. Since then, he has been dedicated to working for the progress of the company.
His dedication and outstanding commitment to Sasol have put him in the position of working in different operating facilities owned by Sasol around the world. His career which spans four decades has exposed him to different kinds of business activities that have helped him gain experience in Sasol's business, both nationally and internationally.
Fleetwood Grobler Holds Three Major Positions At Sasol Limited
Although Fleetwood Grobler is best known as the Chief Executive Officer (CEO) of Sasol Limited, he actually holds three major positions in the company. While he is the CEO of the company, the University of Pretoria alum is also the President and Executive Director. Grobler has held these positions since November 2019 to date and he doesn't look like he is resting on his laurels.
The adept businessman started holding major positions in the company in 2013. He was first the Managing Director of Sasol's Olefins & Surfactants and ever since he took up that position, he has continued to move from one major position to another. Fleetwood is also a member of Sasol's board after his appointment in October 2019, about a month before he was appointed president and chief executive officer. Prior to his appointment as CEO, he was the vice president of Sasol's chemical business that is based in Germany.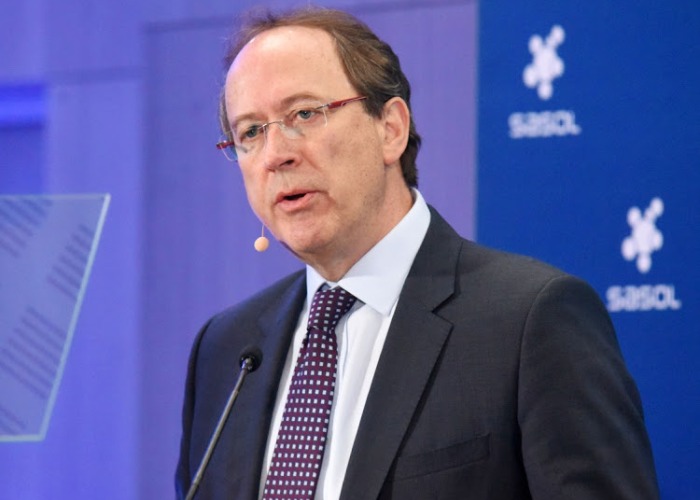 In addition to being the Vice President of Sasol's chemical business, in April 2019, Fleetwood was saddled with the additional responsibility of ensuring the development, execution, business readiness, and progress of LCCP. There is no gainsaying the businessman has contributed a lot to the success Sasol is enjoying to date.
Grobler Receives The Second Highest Compensation In Sasol Limited
Despite being the Chief Executive Officer, President, and Executive Director of Sasol Limited, Fleetwood Grobler is not the highest-paid staff or board member in the company. The South African businessman receives total annual compensation of $12,583,000 from Sasol Limited. With this figure, he is the second-highest-paid as just one executive receives a bigger compensation than him.
Jon Harris, who is Sasol's Executive Vice President – Upstream – is currently the highest-paid executive in Sasol as he receives total annual compensation of $14,287,000. This implies that Jon Harris earns 1,704,000 more than Fleetwood. The exact reason for this is not known, but it could be that Harris owns more company stock than Fleetwood.
Also, Grobler's exact net worth is not available, but from the sum of his compensation from Sasol, you can obviously tell that he is really wealthy and would have a net worth running into millions of dollars.
Fleetwood Grobler Is Currently Older Than 18 Other Board Members
Sasol Limited currently has 25 executives including Fleetwood Grobler who was born In 1961. Despite being the CEO and President, six other executives are older than him. Currently, the oldest person on Sasol's board is Peter Robertson, a Non-Executive Independent Director who is 73 years old and about 14 years older than Grobler.
Fleetwood may not be the oldest member of Sasol's board, but he is certainly not the youngest. He is currently older than 18 other board members. After working for Sasol around the world for over 3 decades before becoming the CEO, you can agree that he amasses every experience he would need to lead the organization.
What You Should Know About Sasol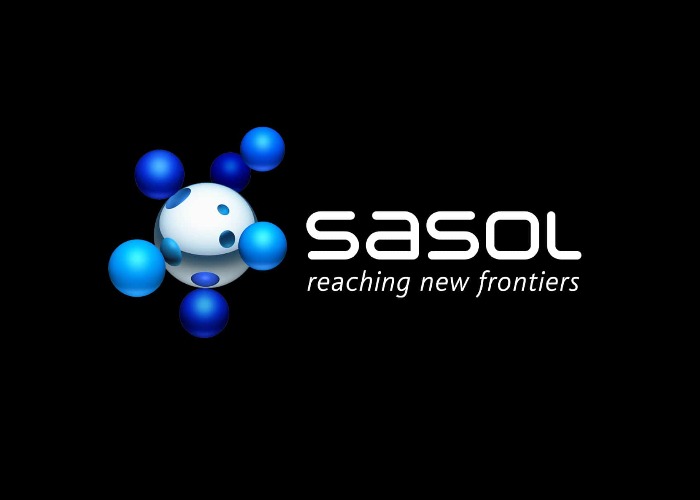 According to Forbes, Sasol is a $10.1 billion company that is involved in the provision of liquid fuel, low carbon electricity and chemicals, as well as synthetic fuel technologies. In the early 1990s, Sasol was built on processes developed by German chemists and engineers.
The company was founded in 1950, about 34 years before Fleetwood Grobler became a staff, and today, it has over 30,000 workers and has made sales of over $11 billion, operating in about 33 countries.
Sasol is currently registered under Johannesburg Stock Exchange and New York Stock Exchange. The major shareholders of the oil and gas company include the South African Government Employees Pension Fund, Investec Asset Management, and Coronation Fund Managers.
You can obviously agree that being the CEO of a multi-billion dollar company is certainly not a small feat and Fleetwood Grobler is unarguably at the peak of his engineering career.
He Keeps His Family Away From Public Domain
Fleetwood Grobler is not exactly someone who is into the public lifestyle. This may account for why very little or nothing is known about his background except what is related to Sasol. He is probably famous because of his position as the CEO of Sasol.
On the same note, nothing is known about his current family – that is his wife and children. Even though it is believed that he is married, there is no information about who his wife is or what she does for a living. The exact reason for this is also not known, but just like celebrities who keep their family away from the public, it is possible that he does this to protect them. It could also be that his wife and children may naturally be people who are not interested in having a publicized lifestyle.