Faith Nketsi is a South African beauty queen who gained fame on social media and now beyond, as an influencer, model, and singer. A member of the "Pro-Twerkers" group, the Twerk Queen as she is known, has also gained attention for having her own reality TV show, and for appearing in different musical videos together with her group.
She has also gained notoriety after her name was mentioned in a pimping scandal, in which she was said to be involved in trafficking women to rich men for money. She has since come out to deny the allegations, but somehow, it still remains a part of her story.
Summary of Faith Nketsi's Personal Profile
Name: Faith Nketsi
Date of Birth: 8 December 1994
Place of Birth: Johannesburg, South Africa
Occupation: Influencer, Model, Singer
Marital Status: Single
Best Known as: Queen Twerk
A Closer Look Into The Early Life Of Faith Nketsi 
Faith Nketsi was born on 8 December 1994 in Johannesburg, South Africa. She has not revealed much about her family or childhood but judging by her Instagram posts, she has always been very close to her mother as she always shares her pictures celebrating her. With the exception of her mother, she has kept all information about her other family members private, so much that it is wondered if she has any brothers or sisters.
She is blessed with both beauty and brains; she went to the University of South Africa, although it is not known whether she graduated or what she studied. The beauty gained fame on social media after she began sharing sultry images of herself on Instagram. Before long, her pictures started attracting more and more followers. Faith Nketsi also began a modeling agency, whose operations will come to be questioned.
In 2019, she launched her own reality TV show, Have Faith, which is aired on MTV Africa. The show takes a look into the life of the social media influencer, model, and entrepreneur and is shown in different African countries. Have Faith became the first show on MTV Africa to be owned by a South African woman.
She Garnered Fame As Queen Twerk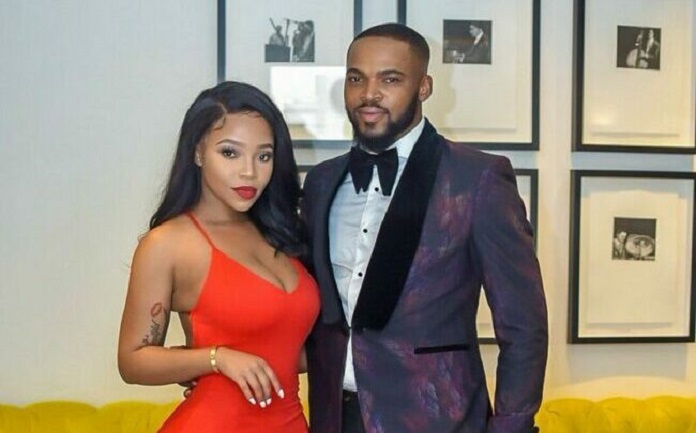 Somehow, Nketsi is now famous in South Africa and everywhere else as Queen Twerk, a name that she seems very comfortable and proud of. She got the name as a former member of a female dance group Pro-Twerkers. She has left the group for quite a while now, but the name seems to have already stuck with her.
Probably as a result of her reputation as a twerking queen, Faith Nketsi has been part of a number of music videos as a vixen. One of the most popular songs that she featured in the video is Cassper Nyovest's "Tito Mboweni."
Faith Nketsi's Modeling Company Has Been Accused Of Pimping Women
Back in 2018, Faith Nketsi and her modeling agency, Feline Management were dragged by the hair on Twitter after accusations that the model was using the agency to pimp out girls to rich men. The accusations began after her modeling agency made an announcement that it was seeking to get beautiful hot women to join the squad. Soon afterward, tweeps started raising concerns against her and her organization, claiming that rather than the modeling that has been fronted, she was only running a prostitution ring.
A woman came out on the platform, claiming to also be a victim of Nketsi's prostitution ring as she was pimped out and raped by up to six men. After the shocking incident, she revealed that she was paid R20,000 to keep the information silent. She is not the only person to claim that she was pimped by Faith's modeling agency.
She was alleged to be running the agency alongside people like Tebogo Thobejane and Kim Kholwa and that they hold interviews at a night club in Sandton called Onyx. They find young girls who allegedly entertain rich men in Johannesburg, thereby getting paid and affording them the chance to travel to different parts of the world. Also, it was claimed that the girls working for the agency could be found in a popular strip club, Hydro on Boulevard in Rivonia.
The accusations have continued to stain her image, with some tending to believe because as alleged, her source of fortune is not clearly known. However, she insisted that people were only lying against her as her company is strictly a brand development company for social media. She challenged the lady that claimed she was raped to come out and take her to court, claiming she was innocent.
Nketsi stated that the week the accusations began was the toughest week of her life. More than the stress it put on her, it also cost her a number of business deals.
The Model Has Other Controversies Following Her
Apart from the reports that she was pimping girls out to rich men, Faith Nketsi has been unable to get herself away from controversies both in South Africa and beyond.
Once rumored to have had a fling with Nigerian singer Davido, the beautiful model was said to be the woman at the center of Cardi B and her ex-husband, Offset's first breakup. It was alleged that the American rapper dumped her husband after he cheated on her with Queen Twerk, who shared a video of herself and Offset on social media. In explaining what happened, she claimed that she approached him as a normal fan when they met in Paris, but did not know how things escalated into an affair, even though he was not her type of a man.
Cardi B did not reveal why she broke up with her man at the time, but social media followers felt it had something to do with Faith. Before then, she was in hot waters after a sex video of her with someone she would later claim was her boyfriend, surfaced online. In her defense, she claimed that the short clip leaked by accident because if she wanted to release a sex video, she would release one and not a short clip.
She said the embarrassing video was with her boyfriend while they were on a holiday, celebrating either their third or fourth anniversary. Nketsi said she couldn't explain how the video leaked. They were watching TV in the room when all of a sudden, calls started coming in regarding the video, leaving her in a shock regarding how it got out.
She Recently Started A Music Career
Modeling is what she is better known for, as well as running her modeling agency. In 2019, she decided to cast her net even further by starting her career as a singer. She released her debut EP, Disrespectful, in November of the same year.
Twerk Queen earlier revealed that she had an interest in the South African hip hop, but no one knew she was cooking something to join the scene as well. She released a video of herself rapping to a beat on her Instagram. It was undeniable that she had the flows, but not many had thought she would make anything serious out of it. Because of this, the release of the 7-track Extended Play held many by surprise.
It was revealed that she got to release the EP with the help of DJ Maphorisa through his Blaqboy Music record label. While there were those who felt she did a great job for a rookie, others felt she needs to practice some more and learn the art better.
The EP has the following songs:
Ishu
Mood
Big Sis
Men Are Trash
Look At It
Mood Remix
Pop That
The songs were produced by Hercules, Mas Musiq, Bonafide Billi, and Wichi 1080.