Kuli Roberts was born on December 16, 1982, and is currently 40 years old. She has two children named India Tembela Roberts and Leaun Roberts with her ex-husband Beyers Roberts. Following the end of her marriage to Beyers, she decided to focus on building her career and raising her kids. Consequently, she hasn't been in a relationship since then.
Kuli is a South African fashion icon and beauty enthusiast. She is also a multi-talented media personality, TV presenter and journalist who has made her mark in the world of TV presenting, working in different hosting capacities across several stations. She has also scored a few acting gigs to her credit.
The age-defying mother of two worked as a co-host on SABC2's What Not To Wear and SABC1's The Real Goboza. She has also served as a TV host at Mzansi Magic, among other notable assignments on her enviable resume. However, one thing that has always divided her fans and critics is how she has been able to achieve so much at this time of her life, giving rise to the suggestions that she is way older than her age.
Kuli Roberts Age Has Been Up For Discussion Among Fans
When you want to make a reference to an 'ageless beauty', you definitely can't go farther than Kuli Roberts. Her petite body size masks the grit and grinds she has put in to achieve all she has today. The media personality is a celebrated success in the television and media world and has been around for a while, in which time she has held juicy positions in TV.
However, the fact Kuli Roberts' birthdate has been given as December 16, 1982, has been a source of constant debate among fans and critics alike. At 40, Kuli is already a grandmother, which has further fuelled rumors that she is older than she claims. The South African columnist is the younger sister of popular South African actress, Hlubi Mboya, who was born in 1978. The sisters grew up with their father who was an assistant dean at the University of Cape Town.
A look at Kuli and her daughter, India Tembela Roberts, one would be forgiven to pass them as sisters without batting an eyelid. India Tembela was born March 1, 1994, which makes her 29 years old. Herein lies the debate regarding her age. If her (Kuli) birth year is 1982, it means she was ONLY ELEVEN YEARS OLD when she gave birth to India. Furthermore, it also shows that the multi-faceted media personality would have gotten married to Beyers Roberts at the age of eight (in 1990). Impossible, right?
My baby turns 25 on Thursday❤❤❤❤God is great. pic.twitter.com/qigeNnzETx

— STOP ALBINISM KILLINGS (@kuliroberts) February 26, 2019
Nonetheless, Kuli's daughter, India, gave birth to her first child on January 25, 2017, when she was 22 years old – which meant that Kuli Roberts became a grandmother at the age of 34.
Kuli Had Two Children with Her Ex-Husband Beyers Roberts
Kuli Roberts has been married once in her life. Born Nomakula Roberts, the celebrity granny had always had an attraction to white men from her younger age – a development that was not encouraged during the apartheid. As a young girl, she was said to have had a boyfriend based in Germany, which made her travel to go and meet him – without the knowledge or consent of her parents.
Her fascination with white men would see her marry Beyers Roberts in 1990 without informing her parents. The union did not last long as they got divorced years later, however, before they went their separate ways, their union produced two beautiful children.
https://www.instagram.com/p/BSvlTM3Am0w/
The first is their daughter, India Tembela Roberts, who was born on March 1, 1994, while the second child, Leaun Roberts, was born three years later – on April 18, 1997. Kuli Roberts has publicly claimed that her kids are the best thing that has happened to her despite her failed marriage. Leaun Roberts currently resides in the United Kingdom and is a software engineer. He is also a sports enthusiast, playing soccer and rugby while India's Instagram bio suggests that she is a teacher.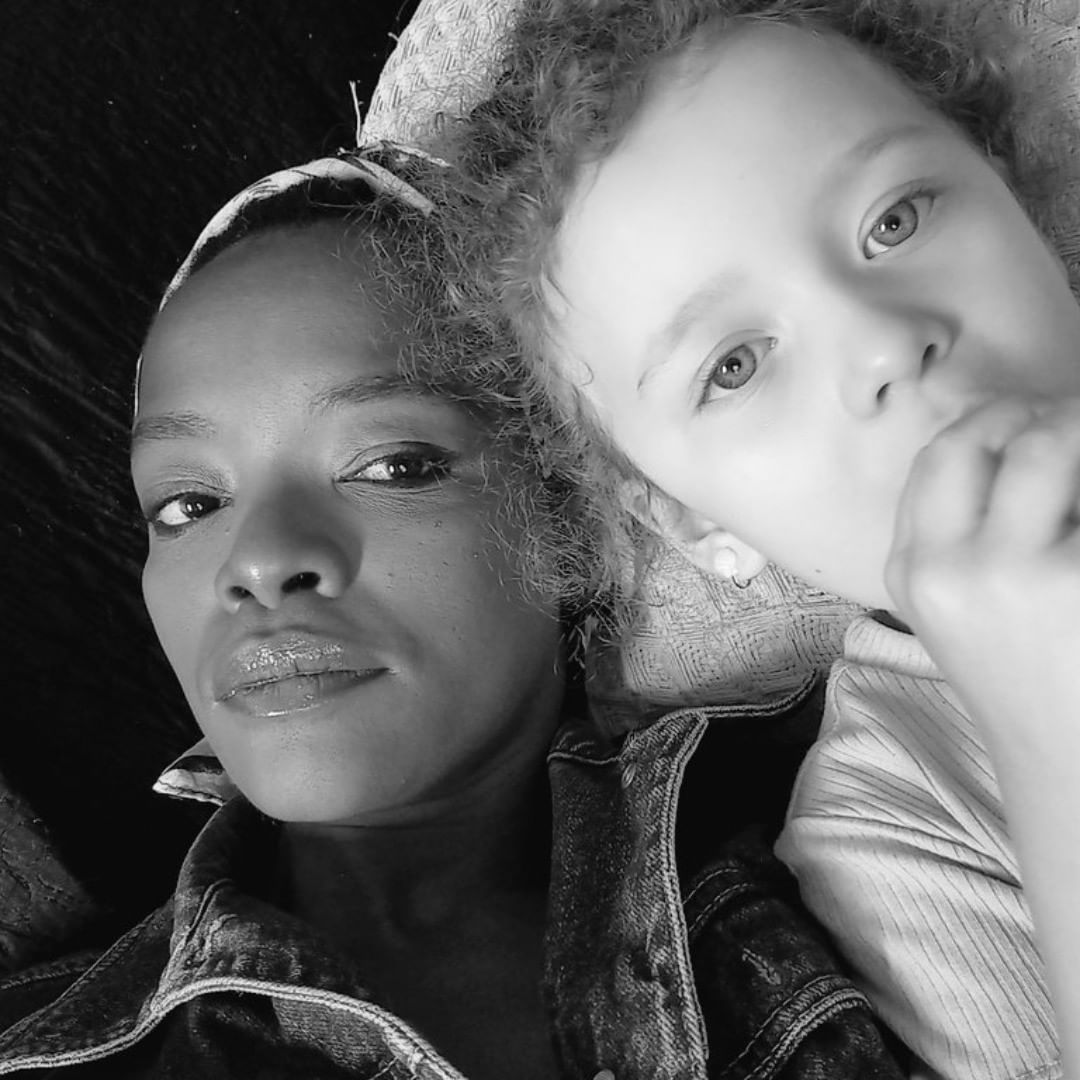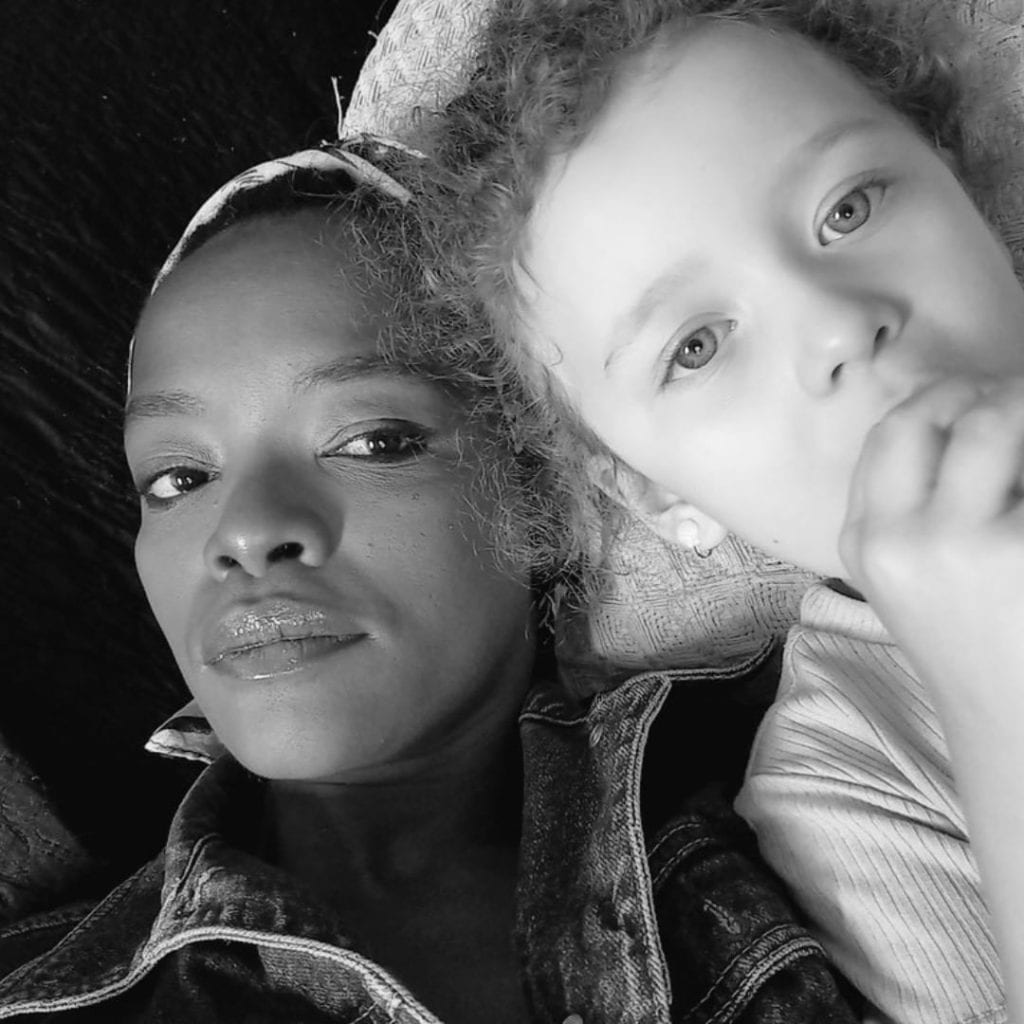 As mentioned earlier, India gave birth to a daughter named Isabella on January 25, 2017,  – the father of the child is not known at the moment.
Her Divorce From Beyers Roberts Seems To Be On Friendly Terms
The marriage between Beyers Roberts and Kuli Roberts was a hushed one – it was a secret affair that was hidden from Kuli's parents at the time. There is no information that reveals how they met, lived and what ultimately led to the divorce. A pointer to how things stand between them would be a tweet by Kuli Roberts on February 26, 2018, where she claimed to have bumped into her ex-husband at an airport, but he did not recognize her – even though she went across to exchange pleasantries with him.
So funny, I bumped into my ex husband at the Airport. I went to say hi and he did not recognize me. 🙄😏😣😂😂😂😂😂😂😂😂😂😂😂😂😂😂😂😂😂😂😂😂😂😂😂😂

— STOP ALBINISM KILLINGS (@kuliroberts) February 26, 2018
At our kitchen party when we getting hitched and Current day. I've not changed so much. Guess it's bygones 😂😂😂😂 pic.twitter.com/00CMjwisoz

— STOP ALBINISM KILLINGS (@kuliroberts) February 26, 2018
Although she expressed shock at the incident, it is an indication that their separation was a friendly one, and they are still on speaking terms (because she went to greet him when she saw him). Also, from pictures on social media, we know that Beyers still has a good relationship with the kids and is involved in their lives, especially, Leaun Roberts.
https://www.instagram.com/p/Bg_Ytr8h8L3/
Kuli Roberts is not ready for another relationship just yet
Besides her marriage to Beyers in 1990, Kuli Roberts has not been involved in any known relationship. After her divorce, the TV personality focused on building her career and raising her kids, and it seems she made a good decision. Be that as it may, there have been rumors about her involvement with other men, most of which she has come out to refute or deny.
In 2013, after the death of late TV presenter, Vuyo Mbuli, his wife lashed out in the media, accusing eighteen women of committing adultery with her late husband: Kuli Roberts' name was among those mentioned. Following this, the mother-of-two did not hold back but posted an update on Twitter, denying ever being involved with the late media personality.
What does one do besides laugh? I've just been called by City Press cause Savitha told em, I was having an … http://t.co/4wPSURfGuc

— STOP ALBINISM KILLINGS (@kuliroberts) May 25, 2013
@veruciamhoni She should b asked where SHE was while I was sending him raunchy messages? WAS SHE ON HER BACK OR KNEES?

— STOP ALBINISM KILLINGS (@kuliroberts) May 25, 2013
Meanwhile, Roberts has hinted at the reason why she is not in a hurry to rush into another relationship. In an interview, she revealed that she went through two ectopic pregnancies before she had her first child, which caused her so much pain emotionally. She also mentioned that the fear of having her heart broken by a man is another reason she has remained single in order to protect her heart.
Kuli says a heartbreak would easily push her back into alcoholism, something she is not willing to go through anymore. She reiterated that she has not been hurt before but would not want to experience it, and besides, she has not found any man that is worth holding in such regards yet.