International humanitarian bodies like the United Nations (UN) have, over the years, shown a commitment to fighting and eradicating poverty in the world, especially the third world nations, through the Millennium Development Goals (MDGs) and other charitable endeavors. In the same way, the government of nations – at all levels – strive to eliminate extreme poverty in their countries. Countries like China and Vietnam have recorded tremendous success in poverty eradication in their countries, while others like South Africa are still on their way to reducing the poverty trajectory among the populace.
One way South Africa seeks to achieve this is by setting up government programs and creating economic empowerment agencies such as the South African Social Security Agency (SASSA), which was formed as a subsidiary of the South African Department of Social Development (DSD). The SASSA was set up to improve the welfare of the people by giving out different categories of grants – in the form of money, food parcels, or food vouchers – to those who couldn't afford them. The agency ensures that applications for SASSA grants in the various categories are properly screened and the applicants verified to reduce incidents of fraud. This is totally in line with the slogan of SASSA – giving the right grants to the right people at the right time.
SASSA Was Created By The Department of Social Development (DSD) In 2005
In 1997, the Department of Social Development (DSD) discovered that the social welfare program inherited by the post-apartheid national government was under-resourced and not a critical social investment priority. This made the department – whose responsibility is to assist the poor and vulnerable – create the South African Social Security Agency (SASSA) in 2005.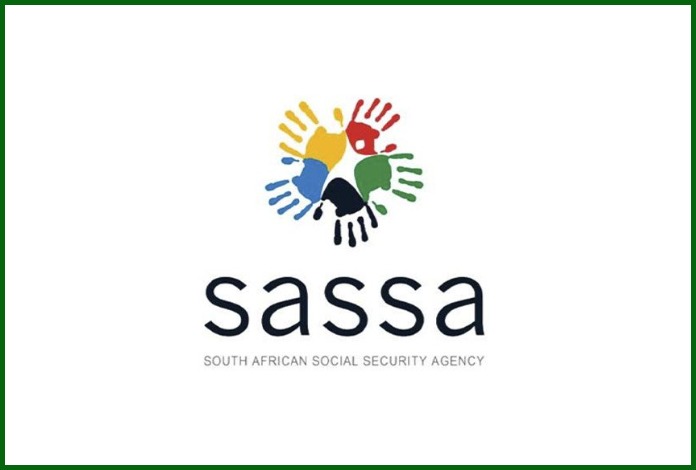 SASSA was created to assist the DSD in distributing grants to citizens, permanent residents, and refugees, and it also reports to the DSD. But even though the SASSA was created as a branch of the DSD, with the latter overseeing the duties of the SASSA, it is still an independent government agency and is not under the control of the DSD.
The major responsibilities of the SA Social Security Agency as mandated by the Social Assistance Act of 2004 are to receive applications of prospective beneficiaries, review and verify applications, select those who they deem worthy of the grants based on their requirements, and then distribute these funds to them.
Although SASSA was created in 2005, the DSD was already giving out grants by 2001, and there were up to 3.8 million beneficiaries as of that time. However, in 2006, one year after SASSA was created, the number increased to up to 11 million, and as of 2017, SASSA grants have up to 17 million beneficiaries. In 2020, when many people were in dire need of assistance due to the COVID-19 pandemic, SASSA created a special COVID-19 relief fund that saved millions of people from poverty.
In carrying out their duties, the SASSA has faced some challenges and has had to deal with fraudsters who try to dupe beneficiaries of their funds. However, they have continued to evolve as they try to ensure that the process is more secure and the grants get to those who really need them.
SASSA Grants Are Categorized And Targeted At Different Classes Of People
To ensure that they give out grants to the right people who need them, the SASSA has categorized their grants. Therefore, before applying, one has to know what category best suits their need. Each of these categories has different requirements, but there are general requirements for applying. Here is a brief overview of all the South African Social Security Agency (SASSA) grant categories.
1. Child Care Dependency Grant
The Child Care Dependency Grant is for parents who have a child or children who are not up to 18 years old and are totally dependent on them due to a disability. The government currently gives monetary support of R1,860 per month to the parents or primary caregivers of such children. As a parent, you must provide the child's birth certificate or your ID document. In the absence of either of these, then you can file an affidavit that will be given to you by SASSA.
Also, a medical diagnosis and assessment confirming that the child is actually disabled are important. Another essential document for this grant category is a document like a marriage certificate or divorce order that shows the relationship between the parents (for those who are married). 
Both parents must also pass the Means test to ensure that they are truly not financially able to take care of the child. As a single parent, you must not earn more than R16,900 per month, and for married couples, your combined income should not exceed R33,800 per month to qualify for the Grant.
If the child's actual parents are not the applicant, the caregiver must provide a document or proof that the child is legally allowed to be with them and does not have to worry about the Means test.
2. Disability Grant
This grant is for people within the age of 18 to 59 who are disabled. They must provide a medical report that confirms that they are either permanently disabled or may not be able to work to fend for themselves temporarily for a period of 6 to 12 months due to a medical ailment.
SASSA also gives a monetary benefit of R1,860 per month, and the beneficiary or their spouse must pass the Means assessment to know the exact value of their income and assets. If you are single, your monthly income must not exceed R6,510, and your overall assets must not be more than R1,115,400, while for those who are married, you and your spouse must not earn more than R13,020 per month, nor have a combined asset that is up to R2,230,800. Also, you must provide a document that shows their relationship with your spouse – if you are married or were previously married.
3. Child Support Grant
Both biological parents and caregivers can apply for a Child Support Grant to assist them in taking care of children below age 18 and are under their care. Beneficiaries of this grant will receive a monetary benefit of R445 every month for each child.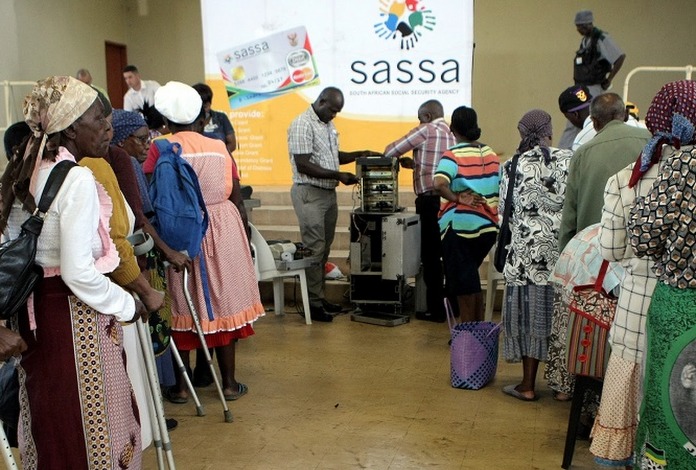 To be eligible, parents will have to provide the child/children's birth certificate and a means of identification or an affidavit and pass the Means test. As a single parent, if you earn more than R4,000 per month, you do not qualify, and the same goes for those who are married and have a combined monthly income that exceeds R8,000.
Caregivers do not have to worry about the Means test but will have to provide a document that proves that the child/children in question are legally under their care.
4. Foster Child Grant
The Foster Child Grant is for parents who are taking care of children who are not biologically theirs. The grant does not require the parents to pass any Means assessment, but they must present a legal document that proves the child is under their care legally and is not more than 18 years of age.
Applicants must also be able to provide the birth certificate of the child or their means of identification. In the absence of these two, you can fill an affidavit SASSA will provide by SASSA. Beneficiaries of this grant will receive a monetary benefit of R1040. While benefiting from this grant, the child must remain with the foster parents. 
5. Grant For Older Persons 
Beneficiaries of the older person grant receive R1,860 monthly. To be eligible to apply for this grant, you must be 60 years old or above. Those who are above 75 years old usually receive R1,870 every month. Like most other categories, applicants must pass a Means assessment test to prove they do not receive a monthly income of more than R6,510 or own assets that is more than R1,115,400 if they are single. 
And for those who are married, you and your spouse must not have a combined monthly income up to R13,020 per month or combined assets worth about R2,230,800. You must also provide proof of the relationship between you and your spouse.
6. War Veteran's Grant
To be eligible for this grant, you must have fought either in the Second World War or the Korean war and must either be above the age of 60 or disabled with a medical diagnosis to confirm it. Another important criterion is that you must pass the Means test.
To pass this test, you must not have a monthly income of up to R6,510 or assets worth more than R1,115,400 as a single person, and if you are married, you and your spouse must not have a combined monthly income that is more than R13,020 or combined assets that exceeds R2,230,800. Also, you must provide proof of your relationship with your spouse.
7. Grant-In-Aid
This grant aims to assist beneficiaries of the older person, disabled, or war veteran grants in taking care of their full-time caregiver. And so, to be eligible for this grant, you must be a beneficiary of any of the above-stated grants.
Beneficiaries of this grant will have to provide a medical report that shows that they actually need a full-time caregiver, and they will receive a monetary benefit of R430 each month.
8. Social Relief of Distress (SRD)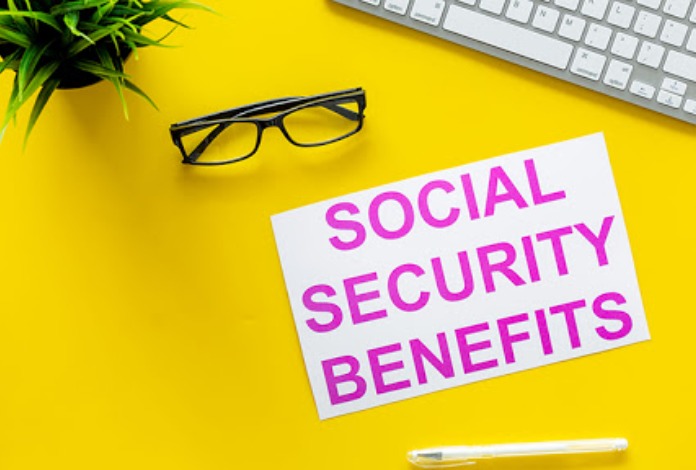 If you are already a beneficiary of any of the above-listed grants, then you are not eligible to apply for the Social Relief of Distress (SRD). This grant assists those in need for a period of three months. 
Usually, you cannot be a beneficiary of this grant more than once. However, if you have a severe concern that without help or assistance, you may run into a crisis, the SASSA can extend your period of receiving the grant by another three months.
You must be in one of the following situations to be eligible for this grant:
Individuals who have been affected by a disaster and the area where they live are yet to be zoned as a 'disaster area.'

If the breadwinner of your family is under the care of state-funded institutions (example: prison, rehab, hospital, etc.).

You are a single parent and have been neglected by the other parent of your child/children.

The breadwinner of the family is late.

Disabled for a period of fewer than six months; as such, you cannot be a beneficiary of the disability grant.

Experiencing a crisis (lost job, burnt house, etc.).

You need money desperately but did not qualify for any of the other grants.

Need financial support while the grants you applied for are still being processed.
9. Special COVID-19 Social Relief Grant
This temporary grant was introduced in 2020 to help assist those affected financially by the COVID-19 pandemic. SASSA is to provide R350 for all beneficiaries for a period of six months. In August 2020, beneficiaries of this grant were asked to make changes regarding their methods of payment.
Millions of South Africans who would have been hit by the severe economic crisis due to the COVID-19 pandemic were assisted by the help of this grant, which officially ended in April 2021. But many people were falling for scammers who claimed to be the SASSA. Although the country faced another surge of COVID-19 in mid-2021, no other special COVID-19 relief was ongoing as of July 2021.
How Do I Qualify For The SASSA Grants?
Even if you meet the specific requirements for all the grants, it is of uttermost importance that you also meet the following general requirements:
You must be a resident of South Africa.

You must be a citizen, permanent resident, or refugee in the country.

Provide a valid means of identification or an affidavit.

You must not be under the care of any state-funded institutions.

A beneficiary must not receive any other social grant for his/herself.
While benefiting from any of the SASSA grants, if your financial status improves to a point where the SASSA now believes that you can fend for yourself, the grant may be stopped to accommodate those who need it more. Beneficiaries of the foster child grant are exempted from this.
Also, if for any reason, the SASSA detects fraud or that you provided wrong information to get the grant, you may be removed as a beneficiary if found guilty.
How Do I Apply For The SASSA Grants?
The general method of applying for any SASSA is by visiting the nearest SASSA office with all relevant documents and filling the form that will be given to you under the supervision of a SASSA staff. However, they have also made online application possible such that applicants for Child Support, Foster Child and Older Persons Grants can now apply online by doing the following:
Visit the 

SASSA eForms

Tap on 'Apply for a Grant.'

If you already have an account, you can apply for the grants by following the prompts.

If you don't have an account, click on 'Register' at the top-right corner.

A form will be displayed for you to fill.

Enter your name, surname, and email address.

Enter a password and confirm it.

Click on 'Save.'

Proceed to apply for the grants by following the prompts.
Hopefully, as the years go by, the system will be improved so that all the categories of grants will have an online application process. Whether you are applying online or visiting the office to apply in person for any of the grants, here is a list of all relevant documents to keep handy or take along with you:
Proof of Identity

: Your 13-digit identity number, birth certificate, or an affidavit.

Proof of relationship with a spouse

(if married): Marriage certificate, Death certificate, Divorce order, Sworn statement, or affidavit.

Medical Report

(when needed): A diagnosis and assessment from a recognized SASSA medical practitioner that proves the applicant or child is disabled.

Proof of Income

: Necessary for the Means test. It could be a bank statement, a financial statement from an employer, or any document that confirms your income.

Legal documents for foster children

: Caregivers or foster parents who are applying for a child grant must provide a document to prove that the child is legally under their care.
In a situation where you cannot visit the SASSA office yourself, a friend or family member can go on your behalf with your own documents. You should also call the SASSA customer care to verify if your representative is to come with any personal document that belongs to them.
How Long Does It Take To Get Approved For The SASSA Grants?
Usually, it takes a period of 90 days (three months) from the day you applied for you to start receiving payment if your application is approved. The good thing is that you will be paid for the number of months you had to wait to get the grant.
Always remember that if you are in a desperate situation that needs more urgent financial assistance, you can apply for the three months Social Relief of Distress (SRD) while waiting for your application to get approved.
On Getting Approved For The Grant, You Will Receive a SASSA Grant Card
In 2014/2015, the SASSA experienced some irregularities in grant payment which raised lots of criticism. They had partnered with Cash Master Payment Service, a subsidiary of Net1 Company, to disburse funds to beneficiaries, but it never went smoothly. To rectify these issues and ensure a more secure fund dispersal process, the contract of disbursing funds was awarded to commercial banks in South Africa and the South African Post Office (SAPO), which led to the change of the SASSA card used for withdrawal in 2017. 
The SASSA Grant card that is collected at any South African post office on the approval of your grant is very similar to the regular debit/credit card you receive from your bank. This card is linked to the account where your grant will be paid into. Upon collecting this card, you will generate a PIN with which you can withdraw money and check your balance at any point.
Please note that this PIN is not to be shared with a third party for any reason. The card can be used to withdraw money, check balance and make purchases from any store that approves it. Currently, this card cannot be used for internet banking, buying airtime, or paying electricity bills.
In a situation where you are having any form of challenge with your card, you should either visit the SASSA office or call the customer care toll-free number, depending on how urgent the case is. SASSA can either pay in money into your personal account, via Cash Send, or through the post office, depending on your chosen mode of payment. 
How Do I Withdraw My SASSA Grant?
Immediately your SASSA largesse is paid, you can withdraw the money at any time at any of the following places: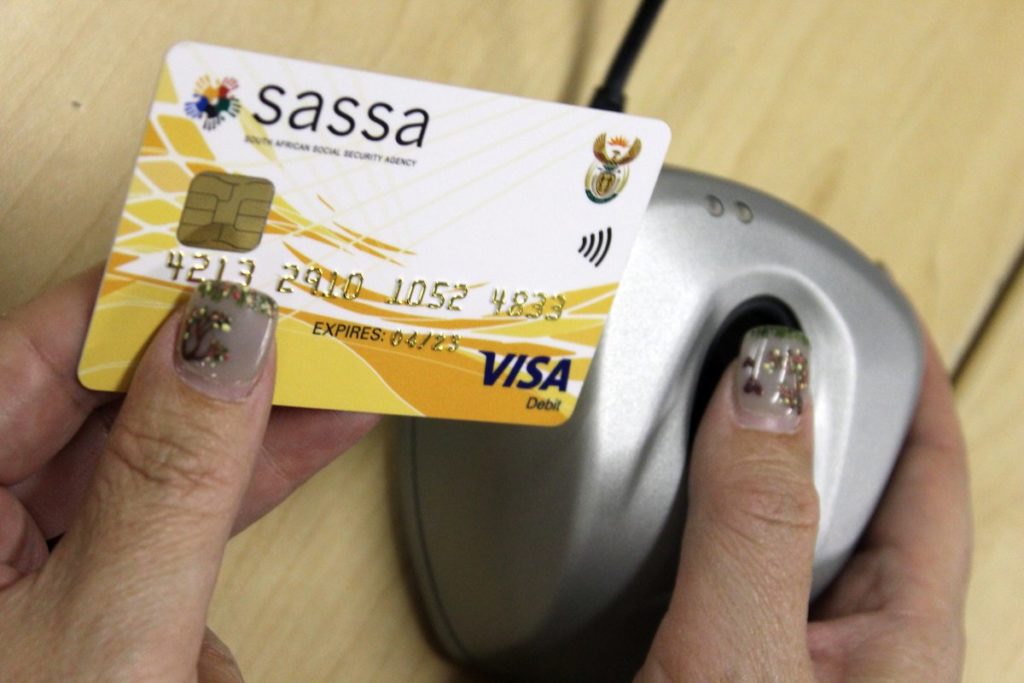 ATM

: Slot in your card, enter your PIN, verifying your ID, and proceed to withdraw the amount you wish to have.

SAPO Cashless ATM

: The SAPO cashless ATM can be found at different malls across the country. To withdraw money from it, slot in your card, follow the prompts, and two receipts will be printed out. Give the merchant receipt to the cashier, and the monetary equivalent of whatever is on the receipt will be given to you.

Post Offices

: You can also collect your grant from a South African post office. However, the process may be stressful as you may have to stand in long queues.

Point-Of-Sale (POS) Outlets:

You can withdraw your SASSA grant from any Point-of-Sale (POS) outlet around you.
You do not have to withdraw all the money at once if you do not need all of them immediately. The money will always be available to you at any time, and you can always check your balance by dialing *1203210# or *12069277# on your mobile phone. The SASSA Grant card has a daily withdrawal limit of R5,000.
You Can Always Contact SASSA If You Need Other Clarifications
If you need to contact SASSA, you don't always have to visit an office as they have made it possible for beneficiaries and members of the public to reach them through the easiest methods possible. Although when the need arises, you may still have to visit the office in person.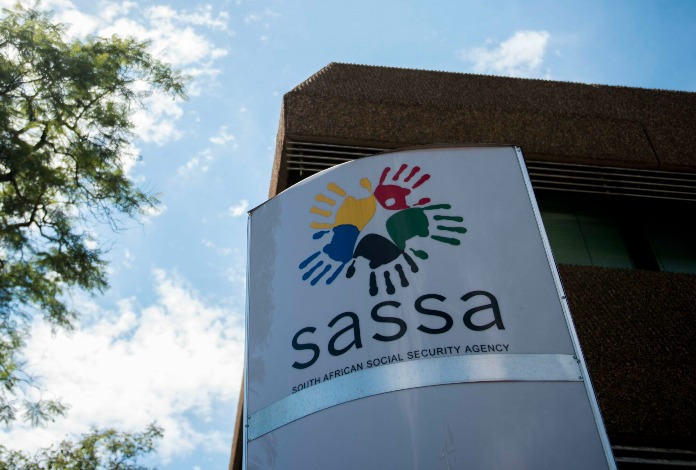 You can call SASSA's toll-free number on 0800 601 011 to make inquiries regarding your balance, your card, and the entire grant process in general. You can also message SASSA on WhatsApp via 082 046 8553 or send an email to [email protected]
Also, if you detect any fraudulent activity, SASSA kindly advises members of the public to notify them immediately. If you wish to contact the SASSA office in your own province, here is a detailed list of the contact information for the different provinces.
| | | | |
| --- | --- | --- | --- |
| Province | Physical Address | Postal Address | Telephone |
| Regional Office | Golden Acre Adderly Street, Cape Town | Private Bag, X9189, Cape Town, 8000 | (021) 469 0200 |
| Caledon | Melofin Building C/O Birfwood Street and Klipfontein, Athlone, 7760 | 10 Plein Street, Caledon, 7234 | (028) 214 3000 |
| Cape Town | 48 Queen Victoria Street, 8000 | P.O. Box 131, Cape Town, 8000 | (021) 481 9700 |
| Eerste River | 42 Main Road, Eerste River, 7100 | 42 Main Road, Eerste River, 7100 | (021) 904 1021 |
| George | Rentzburghof, 42 Courtney Street, George, 7100 | Private Bag, X6508 | (044) 801 4300 |
| Gugulethu | C/O Bishops Court and Fezeka, Gugulethu, 7760 | Private Bag, X11, Athlone, 7760 | (021) 638 5151/2/3/4 |
| Khayelitsha | Julius Tsolo Street, Khayelitsha (near station | Private Bag, X001 | (021) 364 1330 |
| Mitchell's Plain | 45 Alpha Street, Westport Park, Mitchell Plain | Private Bag, X10 | (021) 370 4800 |