Jah Prayzah is a Zimbabwean music legend who is married to the beautiful Rufaro Chiworeso. The musician is currently one of the biggest music artists from Zimbabwe with a good number of his songs making it to top TikTok challenge trends. Aside from the viral TikTok trends, his songs are also doing well on streaming platforms like YouTube. Fortunately for Prayzah, he is also a happily married man and enjoys a successful home front.
Despite the separation from the first woman he was married to, he has been able to find love again. Coupled with being a great husband, he is also a proud father. Though he tries to keep his private life away from the public domain, we have been able to gather information about his family life that you will find interesting.
Despite Being Popular, Jah Prayzah Keeps His Family Life Away From The Media
With all the career success and fame that Jah Prayzah has achieved, it is obviously necessary for him to draw that imaginary line between his family life and career, and fortunately for him, he has been able to do that. As famous as he is, Jah Prayzah, whose real name is Mukudzei Mukombe, still tries to protect his family's privacy and is never really in a hurry to bring their lives out to the public.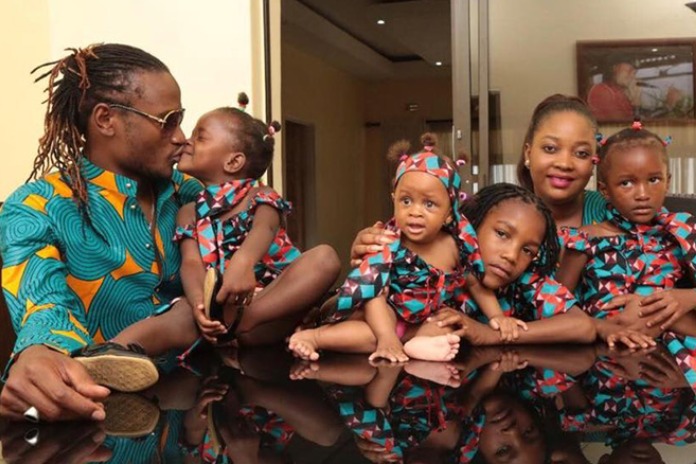 This does not mean he doesn't upload pictures or videos of his family on his social media accounts. On special occasions, like the birthday of his beautiful wife, Prayzah takes time to celebrate her by uploading her picture on social media and allowing his followers to share in his joy. He also uploads pictures of his children from time to time.
But he has made his Instagram account to be more about promoting his music and letting fans know where there is a new challenge to hop on. However, the fact that he uploads pictures of his family shows how proud he is of the family he is building as his home front enjoys the same success his career has enjoyed so far.
Rufaro Chiworeso Is Best Known As The Wife Of Jah Prayzah
Born on the 3rd of November 2020, Rufaro Chiworeso is the beautiful wife of Jah Prayzah and is best known for that. This is so because there is practically no information available about her and what she does for a living. Judging from the fact that her husband is able to focus so much on his career, it could imply that she is a supportive wife who may or may not have her own business or job as she tries to be available for the family.
Chioworeso is also a good mother to the children she shares with her husband, as well as the child he had with his first wife who we will discuss in the course of this post.
The Union Between Rufaro Chiworeso And Jah Prayzah Is Blessed With Three Girls
Jah Prayzah may have introduced his Makoti to everyone, but he is yet to tell us how they met and when they got married. So, we don't know if it was a case of love at first sight or if they met as friends and gradually built their relationship. But that does not matter any longer, what matters is that they are happily married and their union is blessed with three lovely daughters named Keanna, Kayla, and Kelly.
Jah Prayzah is so proud of the women his daughters are becoming and he refers to them as his "angels". Owing to the fact that he keeps his family life private, we can't say for sure how old they are and the schools they attend.
Thanks To The Private Nature Of Their Marital Life, The Couple Has Not Had Any Public Scandal
Of course, every relationship has challenges and trying times. It just depends on the parties involved and how they are able to resolve these issues and move on. Sadly for some couples, they have to wash each other's dirty linen in public, and even for those who keep their issues away from the public, divorce is becoming the order of the day.
For Jah Prayzah and his wife, they have been able to manage their marital issues so much so that nothing has ever been out in public. Infidelity is a common flaw for men in the category of Prayzah who is rich and famous, but the Mukwasha hitmaker has never been associated with that, which is very well commendable. JP, as he is fondly referred to, loves his wife so much that he dedicated a full song titled Rufaro to her.
Rufaro Chiworeso Is Not The Celebrity Singers' First Wife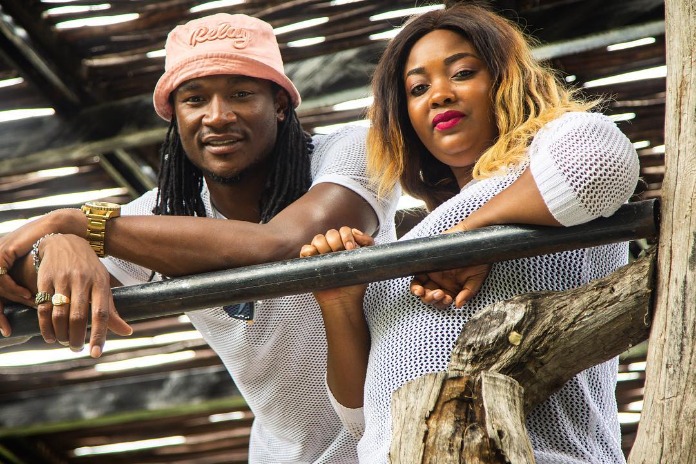 Before getting married to Rufaro Chiworeso, Jah Prayzah was married to another woman, whose identity is not known. According to reports, his marriage to her did not last long before ending in divorce because he was poor and could barely afford to take care of her. Though we don't have information regarding the time they got married and when the divorce occurred, it is obvious that they were married before his career blossomed.
He may have found love in Rufaro, but the memory of what transpired between himself and his first wife seems to linger in his heart, seeing that he released a song that narrates his experience titled Munyaradiz about a year ago. The video for the song has amassed over 4 million views on YouTube already.
Since there is currently no information about when he met his current wife, we also can't tell if Rufaro met him when he was still a struggling young man or after he had become the super successful singer that he is today.
Jah Prayzah's First Son From His Previous Marriage Is Following His Father's Footsteps
The union between JP and his first wife left him with something that will always serve as a bond between both of them despite the fact that they are no more together and that is; Mukudzei Junior, his first son. However, it is noteworthy to mention that JP and his wife Rufaro are parenting him just the way they take care of their own children.
Junior Mukudzei has followed the footstep of his father and beyond having a dream to become a music star, he is already pursuing a career in the craft. With the help of his father, the young man is already garnering fame for himself. Presently, he already has up to 30k followers on Instagram.
On the 19th of August, 2020, he dropped his first single titled Rovia Ngoma under Nash TV, and within the first hour of its release, it already had up to 14k views on YouTube. Jah Prayzah and his first son have a very good father-son relationship going on. Currently, he is the only one among his siblings to have an active IG account.