Duduzane Zuma's cars include about five exotic cars: Ferrari F8 Spider, Bentley Continental GT, Lamborghini Aventador, Mclaren 570S, and Maserati. It is generally believed that he has other luxury cars in his million-dollar garage that he rarely drives around in the country and his current city of residence – Dubai. 
It is difficult to tell the exact number of the first class in Duduzane's garage. Given his flashy lifestyle and how wealthy he is, reports that his garage is well-loaded with high-end fancy rides are no surprise at all. The younger Zuma has a soft spot for fast cars that only the richest among the rich can comfortably afford.
How Many Cars Does Duduzane Zuma Have?
Only five of Duduzane's exotic cars are known to the public. He supposedly has more than five luxury cars in garages in South Africa and Dubai, including the ones he bought in the past years.
He has been seen lately driving around in the following cars in videos shared by his close associate Winston Innes on Tik Tok: Ferrari F8 Spider, Bentley Continental GT, Lamborghini Aventador, McLaren 570, and Maserati. His love for luxury cars could see him even buy more cars in the future.
However, he has been criticized severally for his flamboyant lifestyle and extravagance, which most people opined shows his insensitivity to the plight of millions of South Africans who are living in abject poverty, especially now that he has indicated an interest in contesting for a top position in the leadership of the ANC.
A Look At All Of Duduzane Zuma's Cars
1. McLaren 570
Duduzane recently made headlines after he was spotted cruising in his Mclaren 570S worth over 4 million rands. His friend Winston shared a Tik Tok video of Duduzane Zuma cruising in his exotic car in Dubai some days before his birthday.
However, it is not known when exactly he bought the car. The McLaren 570S is a lightweight supercar with a carbon fiber chassis for strength and rigidity. It is designed and manufactured by British car manufacturer McLaren Automotives. Interestingly, its engine is situated in the middle of the car, just like most fast luxury cars.
Mclaren 570S unique features
Premium Shock Absorbers
Front And Rear Anti-Roll Bars
Automatic w/Driver Control Ride Control Sport Tuned Adaptive Suspension
Electro-Hydraulic Power Assist Speed-Sensing Steering
19 Gal. Fuel Tank
Dual Stainless Steel Exhaust w/Powdercoated Tailpipe Finisher

2-Way Power Driver Seat -inc: Power Height Adjustment, Manual Recline, and Fore/Aft Movement

4-Way Passenger Seat -inc: Manual Recline and Fore/Aft Movement

Double Wishbone Front Suspension w/Coil Springs
Engine Type and Required Fuel: Twin Turbo Premium Unleaded V-8
Displacement (liters/cubic inches): 3.8 L/232
Fuel System: Sequential MPI
Maximum Horsepower @ RPM: 562 @ 7500
Maximum Torque @ RPM: 443 @ 5000

Steering Type: Rack-Pinion
2. Ferrari F8 Spider
Duduzane was also recently seen in a Ferrari F8 Spider in Dubai. Although it is not known when exactly he bought the car and the amount he forked out to purchase it, the luxury car, according to Autotrader, sells from R7.9 million.
The Ferrari F8 (Type F142MFL) is a mid-engine sports car produced by the Italian automobile manufacturer Ferrari. It has a 3.9-liter V8 turbocharged engine and can go from 0 to 100 kilometers per hour in under three seconds and as much as 340 kilometers per hour.
The F8 Tributo and Spider provide seating for two passengers within a cabin that's roomy enough to provide pleasant, comfortable accommodations. The F8 coupe and convertible come with a six-speaker audio system, a Bluetooth phone, and streaming audio.
Ferrari F8 Features
Seating capacity: 2-seater
Android Auto and Apple CarPlay
twin-turbo V8 and front S-duct
VEHICLE TYPE: mid-engine, rear-wheel-drive, 2-passenger, 2-door convertible
BASE PRICE: $302,500
ENGINE TYPE: twin-turbocharged and intercooled DOHC 32-valve V-8, aluminum block, and heads, direct fuel injection
Displacement: 238 in3, 3902 cm3
Power: 710 hp @ 8000 rpm
Torque: 567 lb-ft @ 3250 rpm
3. Bentley Continental GT
The Bentley Continental GT is another fast ride that Duduzane Zuma has in his garage. He is believed to have acquired the exotic car some years ago. However, it is difficult to tell when and how much he bought it at that time.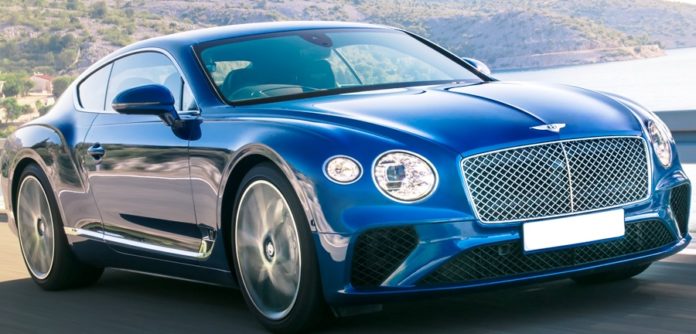 Presently, the Bentley Continental GT Speed Coupe 2022 Price in South Africa is estimated to be starting around R5,000,000. Duduzane is hardly seen in this car. The Continental GT offers two optional audio systems: a Bang & Olufsen arrangement and a spectacular Naim system.
Bentley Continental GT features
12.3-inch infotainment display that dominates the center of the dashboard
A three-sided rotating unit includes a panel with three small analog gauges for exterior air temperature, time, and compass heading and a third side that shows nothing but matching instrument-panel trim.
Apple CarPlay and Android Auto capability
Driver-assistance features include adaptive cruise control, a night-vision system, and automated emergency braking with pedestrian detection.
Engine type: twin-turbocharged and intercooled DOHC 48-valve W-12, aluminum block and heads, port and direct injection
Displacement: 363 in3, 5952 cm3
Power: 626 hp @ 6000 rpm
Torque: 664 lb-ft @ 1350 rpm
4. Lamborghini Aventador
Duduzane Zuma also reportedly owns a Lamborghini Aventador S valued at a whopping R3.4 million in his garage. Not much is known about this car as he hasn't mentioned the exact year and amount he bought it.
The Lamborghini Aventador S is one of the fastest and most reliable Lamborghinis. It is owned by the Volkswagen Group through its subsidiary Audi. Automobili Lamborghini S.p.A. This supercar is a mid-engine sports car named after a Spanish fighting bull that fought in Zaragoza, Aragón, in 1993.
Lamborghini Aventador features
ARAI Mileage: 7.69 kmpl
City Mileage: 3.22 kmpl
Fuel Type: Petrol
Engine Displacement (cc): 6498
No. of cylinder: 12
Max Power (bhp@rpm): 759.01bhp@8500rpm
Max Torque (nm@rpm): 720Nm@6750rpm
Transmission Type: Automatic
Fuel Tank Capacity: 90.0
Anti-Lock Braking System
Brake Assist
Central Locking
Power Door Locks
5. Maserati
Duduzane Zuma sometimes shows off his Maserati, valued at R3.5 million in South Africa, in his place of residence – Dubai. It is no surprise that he owns a Maserati because it is a common ride among celebrities in the country and one of the cars considered befitting for people of elegance.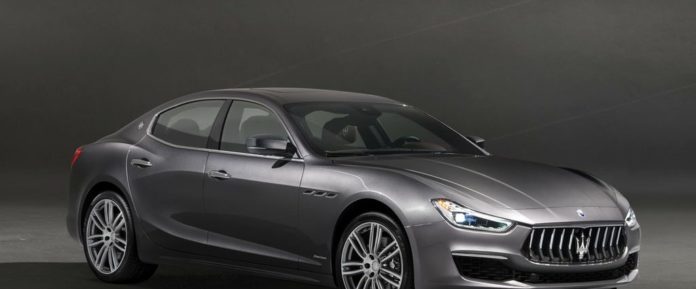 Duduzane hasn't released information about the amount and time he bought this expensive car nor details about other cars he probably owns. As of 1993, Maserati is owned by Fiat Chrysler Automobiles (FCA) and is in a brand group with Alfa Romeo, another Italian luxury car company.
Maserati's unique features and specs
Electric power steering
Front, side, and a rearview camera
Front and rear parking sensors
Adaptive cruise control
Engine Type: Gas
Transmission: 8-speed shiftable automatic
Drive Type: Rear-wheel drive
Total Seating: 5
8-way power passenger seat
Height adjustable passenger seat
Passenger seat with power adjustable lumbar support
Multi-level heating driver seat
Multi-level heating passenger seat
Ventilated driver seat
Ventilated passenger seat
Duduzane Zuma's Flashy Lifestyle Often Earn Him Lots Of Criticism From The Public
Duduzane Zuma's car collection has continued to earn him lots of criticism within the public space. While most people consider his extravagant lifestyle appalling due to the popular belief that he's being funded by taxpayers' money, others have no problem with his decision to spend his money the way he likes.
A few months ago, Duduzane trended on social media after his friend posted Tik Tok videos of him in his Ferrari in Dubai with the hashtag #DZ22. Duduzane is said to be interested in a top position in the ANC structure and will be contesting the party's election this year.
Regardless of the backlash and criticism against his flamboyant lifestyle, Duduzane has always maintained that he worked for his money and has every right to live his life the way he chooses to. Jacob Zuma's son is a businessman with shares in different mining companies in South Africa.