DStv remotes are pretty easy to use and do not require any special expertise. However, sometimes trouble arises from its usage. A DStv remote not working does not always require that you get the help of an expert. You can fix simple remote problems with a few Do-It-Yourself (DIY) steps. In this post, we will walk you through the process of troubleshooting DStv remote problems. You will also get to know how to connect it to a decoder and how to reset a DStv remote.
How To Solve A DStv Remote Not Responding Issue
A DStv remote not responding or working can result from many things emanating from the wrong usage. No matter what it is, this issue can be irritating, especially when trying to catch up with your favorite TV show or a football match.
But just before you give up on the remote and opt to take the device to the nearest Multichoice office, you should try to know why the remote is not responding. Here are some possible reasons why your DStv remote may not be responding.
Bad Battery
Broke Remote
The remote may be in an incorrect mode
Now that we've identified possible issues let's discuss how to identify and solve these problems without visiting a Multichoice outlet.
How to Check If A DStv Remote Has A Bad Battery
DStv remotes work with batteries, and batteries have validity (power duration). The remote will automatically stop responding whenever the battery's energy level is depleted. If the remote battery is bad, you can detect it by looking at the battery or trying a new one. You can also find out by doing this:
Press any button on the remote
If you see a green light below the BACK or INFO buttons or both, it means the fault is from the battery.
If the battery is bad, you need to use new ones, and your remote should be fine.
How To Check If Your DStv Remote Is Broken
Another reason your DStv remote may not be responding is that it is broken. If you have changed the battery and the remote is still not responding, it may be broken. To know if your remote is broken, check out for the following:
DStv remote link eye: If the remote link eye is not working, it is an outright indication that the remote is broken
If you press any button on the remote and the green light does not blink, the remote may be broken
If your DStv decoder is not up to one year, then you can make use of your one-year warranty that allows you to enjoy free repairs for a period of 12 months at any Multichoice office or service center.
How to Set DStv Remote to TV1, TV2, or TV3
If your remote is not in the correct mode, it may also not be responding whenever you press any button. Here is how to set your remote to the appropriate mode:
To set your remote to TV1, all you need to do is press and hold the TV1 button until the green light blinks on TV1. Normally, the remote should be on TV1 by default.
To set your remote to TV2, press and hold the back button for about three seconds or until the green light blinks on TV2. If you observe a green light blinking below the BACK button, your remote is operating on TV2.
Setting your DStv remote to TV3 is similar to that of TV2. Just hold the back button for some seconds.
If you have made sure the remote is in the appropriate mode and is not broken, neither is the battery bad, then here are things you should do before rendering the remote useless:
Reset your DStv remote
Check the infrared signal
Check The Infrared Signal
For your remote to work, it has to be sending out the infrared signal. If your remote is not working, then it is possible it is not sending out a signal, and here is how to check:
Open your phone's camera
Point the DStv remote to the camera and press any button
If a flashlight appears on the phone's screen, then the remote is sending signals
If not, then change the remote battery or get a new one
How To Reset DStv Remote
Another thing you can do to fix a DStv remote not responding issue is to reset the DStv remote, and here is the to do that:
Press and hold the ARC and standby button
While holding the aforementioned buttons, observe when the remote light deems amber
Immediately you observe the amber light, let go of the standby button while still holding the ARC button.
While holding the ARC button, dial 9499 on the remote
Release the ARC button
Your remote has been reset
This is also the same process as DStv A7 remote setup.
How To Connect DStv Remote To Decoder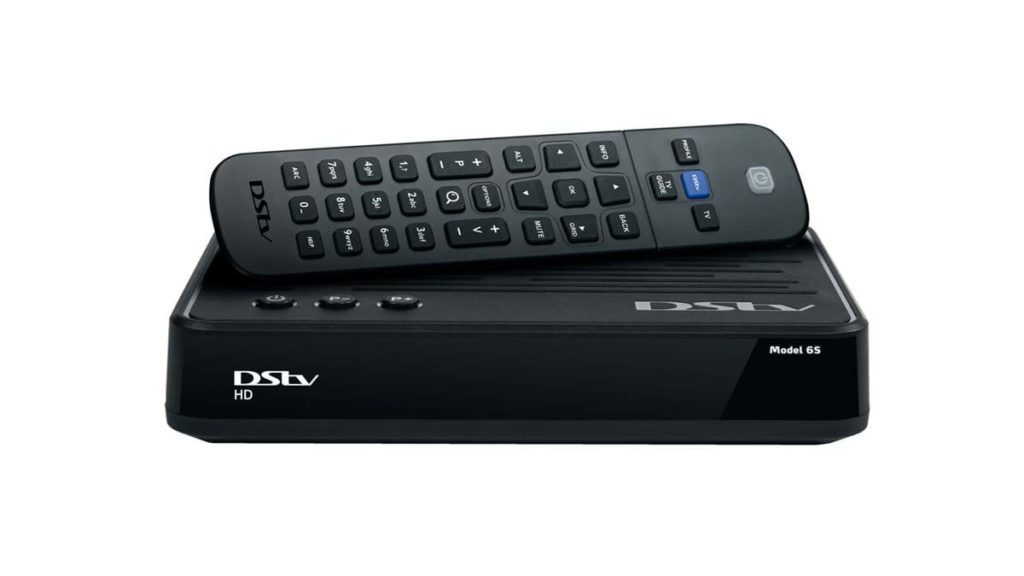 Connecting your remote to a particular decoder is easy and does not require any special technicalities. Here is how to connect a DStv Explora and Zapper HD decoder to a remote:
Connect the decoder to the television set
Ensure that the battery is fixed appropriately to the decoder
Point the remote towards the decoder
Press the P+ button or V+ button
If the remote is connected, you should experience a change depending on the command you entered using the remote
DStv Link Set-Up Instructions
If your remote is not controlling your decoder, here are set instructions that you can use to salvage the situation:
Press the menu button on the remote
Select 'Advanced'
Enter 9949 as the PIN
Select 'Equipment Set Up'
Select option 3, which should be TV Link/Auxiliary
Save the option you choose
Press OK
DStv Remote Troubleshooting Color Codes
Another thing to know about troubleshooting issues relating to DStv remote is that there are different troubleshooting color codes. With these codes, you will be able to tell if your decoder is on TV1, TV2, or TV3.
Mode 1 (TV1): Red
Mode 2  (TV2): Green
Mode 3 (TV3): Orange
We hope this article has been able to help you solve some of the problems you may have been having with your decoder remote.