Since its inception, DStv has grown into one of the biggest broadcast satellite service providers on the African continent. This is thanks to the many packages it delivers to subscribers, as well as the good broadcast quality users get to enjoy. As a result of the many products and services it has to offer, it is not surprising that customers will always need some assistance, clarifications, or even make complaints, which has now made the DStv customer center contact details important for all to have.
Contacting the DStv customer care center is an easy and convenient process because the satellite service company has made it possible to use various means, including visiting a location that is nearest to you, making a call, chatting via WhatsApp, sending an email, or even getting your issues sorted out via the self-service option.
Major Ways To Contact The DStv Call Centre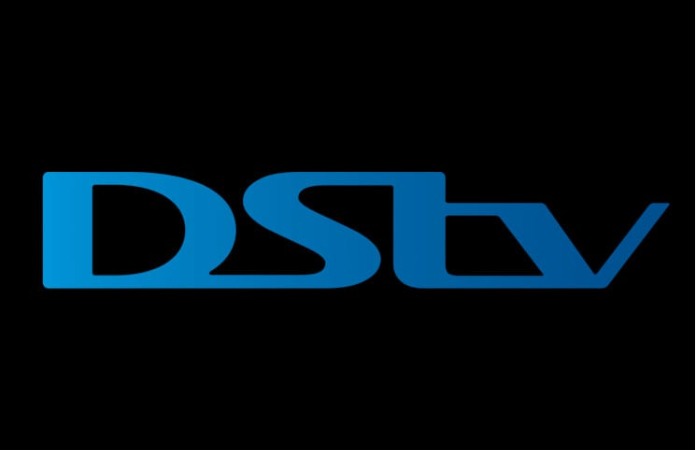 Among the many ways you can contact the customer care team of DSTv, the call center is probably the one most people are conversant with. More so, through this means, you can have almost all your issues sorted out, from issues relating to scrambled channels to poor signal, as well as renewing, upgrading, or even downgrading your subscription.
To reach the DStv Call Centre, all you need to do is to dial the number, +27 11 289 2222. It is important to note that this call is not free and there may be a little hold time before you are connected, depending on the number of calls waiting.
The call centers are always open from Monday to Sunday and also on public holidays from 7 am to 11 pm. There are also different means of contacting DStv for various cities including the following:
1. Pretoria
Address: Shop 44, Waterglen Shopping Centre, Menlyn
Phone number: 086 183 3833
2. Johannesburg
Address: Bradlows Corner, 66 Rissik Street, Johannesburg, 2000
Phone number:  011 680 1629, 010 443 2001
3. Klerksdorp
Address: Time Square Complex, 63 Central Avenue, Klerksdorp, 2571
Phone number: 018 468 2013/4/5, 083 379 3330
4. Nelspruit
Address: 39 Murray Street, Nelspruit, 1201
Phone number: 0137533903, 0721657412, 0715728622
5. Soweto
Address: Shop 234, Maponya Mall, Chris Hani Road, Ext 5 Klipstpruit, Soweto, 1809
Phone number: 011 930 0066
6. Western Cape
Address: 6 Vallege Gebou, 6 DF Malan Street, Hartswater, Western Cape
Phone number: 053 474 1874 and 082 735 4415
7. Witbank
Address: 013 656 2350/2343, 082 899 8021
Phone number: Shop 19, River Crescent Centre, c/o Mandela & Linden Avenue, Witbank
Other locations or agencies could also be found via this link.
Social Media Options
Apart from making use of the DStv call center or all the above-mentioned options, one may also decide to reach the customer care team of DStv using its various social media handles. The social media platforms through which you can contact DStv are Facebook and Twitter.
What you need to do is send either a direct message to the service on Twitter or chat them up on Facebook and you will soon be contacted. While the service is another easy way of getting your DStv needs sorted out, the social media option is only available from 07:00 to 00:00 each day.
To use either Facebook or Twitter, you will need to register using your DStv customer or SA ID number or DStv Smartcard number. Here are the handles you will use:
Facebook: facebook.com/dstvselfservice/
Twitter: Twitter@DStv
Other Ways Of Connecting To DSTv Customer Care
While it may be the most popular among all others, the call center is not the only means through which you can connect to DSTv customer care as already stated. In fact, there are other means that are not only more convenient but also easier and free.
Here are all other ways that you can connect to the satellite's customer care:
You Can Contact DStv On WhatsApp
Whatsapp has grown beyond being just an application for chatting up friends and family. Various service providers, including banks and satellite companies, have all taken to the app to meet the needs of their customers. It is not different from DStv South Africa which has also provided a means through which customers can use its self-service option.
One can use the WhatsApp option using the number: 060 060 3788. It is important to note that this will only work for South African customers. To use this option, you will need to have Whatsapp downloaded and registered on your phone. Once that is done, kindly follow the steps below:
Save the DStv Whatsapp number on your phone: 060 060 3788
Go to your WhatsApp and search for the DStv WhatsApp number
Send the message "Hello"
A list of options will be sent to you. Kindly select what issue you have, which could be to fix decoder errors, check your balance, upgrade or downgrade packages, reconnect packages, manage holiday packages, or something entirely different.
From here on, you can simply follow the subsequent prompts that appear.
You Can Also Chat with DStv Customer Care Online
Apart from the WhatApp option, subscribers can contact DStv customer care using the online chatting option. This is also another easy way as all you will need to do is to open the DStv website and follow the steps below:
Sign in to the site using your email or mobile number as well as your password.
At the lower side of the page, you will see the Let's Chat icon. Click on it.
Select what you need and wait for a response.
Now, you can go ahead and solve whatever issues you may be having, or make your inquiries.
Note: If you do not have an account, you can simply click on Sign Up on the page and enter the necessary details. More so, if you are previously registered but have lost your login details, kindly click on Reset after Forgot your email or password? You will need to click sign in before you can rest your password.
My DStv App Can Also Serve In Place Of DStv Call Centre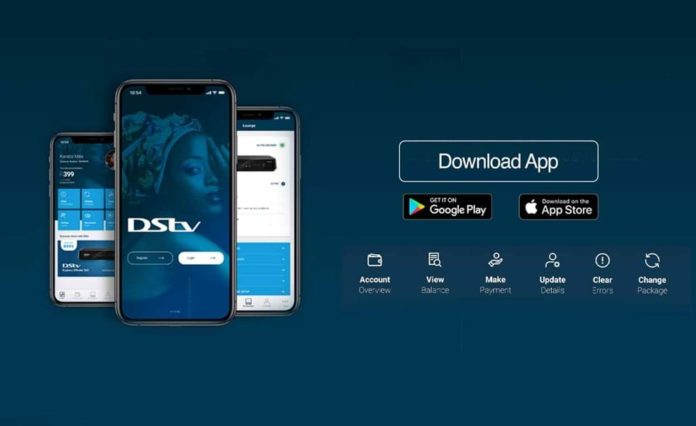 Rather than placing a call to the DStv Call Centre, one easy way of taking care of all your needs is via the MyDstv application which is free to download and use. The app is available for both Andriod and iOS users for downloads from the Google PlayStore and the Apple App Store respectively.
Once you download the app, you can use your DStv details to register and then sign in. Via the app, you can do a lot of things, including the following:
Change your package by either upgrading or downgrading
Easily fix common errors on your decoder
Manage all your account and package
Access rewards
View your entire payment history
Make payments and view your balance
See all the latest things and information that DStv is bringing
Physical Office Of DStv May Be Another Option
Although this may not be the first choice you will want to go with, the doors of DStv are also open for complaints or any issues one may be having if all the above options are not meeting your needs.
While you can walk into any of the DStv offices near you, the address of the headquarters is stated below and can be accessed for different issues:
Headquarters: 144 Bram Fischer Drive 2109 Randburg, South Africa
Postal Address: PO Box 1502, Randburg, 2125, South Africa
The above is also the address of Multichoice South Africa which is the parent company of DStv.