DStv has come a long way since it was launched under the parentage of Multichoice in 1995. Subsequently, it has grown into becoming arguably the best satellite service provider in the whole of Africa. The network is able to achieve this through the provision of great content to subscribers using many of its packages, including the DStv Access which happens to be very affordable as it features some great channels.
Each of the packages in DStv comes with a separate channel list which also means that the prices are not the same and they have different benefits.
DStv Access Currently Has 66 Channels
At the moment, the package has 66 channels in different categories, cutting across movies, documentaries, lifestyle, sports, music, religion, news, and audio channels among others.
Apart from the ones that come with this package, there are channels that DStv can add in cases of promo or bonanzas, and more importantly, the network reserves the right to change the channels on this package and also adjust the prices of each package.
Here are all the channels you get on the Access, package as well as their respective categories:
Movies & Entertainment
DStv (100)
M-Net Movies 4 (108)
Telemundo (118)
CBS Reality (132)
Discovery TLC Entertainment (135)
TNT Africa (137)
eMovies (138)
eMovies Extra (140)
kykNet Lekker (148)
Africa Magic Epic (152)
 Real Time (155)
Mzansi Wethu (163)
Mzansi Bioskop (164)
e.TV Extra (195)
Documentaries & Lifestyle
The Home Channel (176)
People's Weather (180)
Nat Geo Wild (182)
Spice TV (190)
Free Channels
SABC 1 (191)
SABC 2 (192)
SABC 3 (193)
e.TV (194)
Bay TV (260)
1 KZN (261)
Tshwane TV (262)
Cape Town TV (263)
GauTV (265)
Lesotho TV (292)
NTA i (299)
TV Mozambique Internacional (701)
Sports
BLITZ (200)
SS VARIETY 4 (209)
TellyTrack (249)
Kids and Teen
Cartoon Network (301)
Disney Junior (309)
JimJam (310)
eToonz (311)
PBS Kids (313)
Da Vinci (318)
Mindset (319)
Music
Channel O (320)
Mzansi Music (321)
MTV Base (322)
Sound City (327)
One Gospel (

331)
Religion
Dumisa (340)
FAITH (341)
Day Star (342)
TBN Africa (343)
iTV Networks (347)
Emmanuel TV (390)
News And Commerce
 BBC World News (400)
SABC News (404)
Newzroom Afrika (405)
Al Jazeera (406)
Russia Today (407)
Parliamentary Service (408)
CGTN News (409)
CNBC Africa (410)
Business Day TV (412)
NDTV 24×7 (413)
Africanews (417)
Specialist and Foreign
Audio Channels
Note that these are only available on decoder packages only.
Adult Contemporary (751)
Today's Hits (752)
 Hot Traxx (753)
70's Hits (754)
80's Hits (755)
Familiar Favourites (756)
Soft Hits (757)
Love Songs (758)
Metro Blends (759)
Cityscapes (760)
Groove Lounge (761)
House Party (762)
Power Hits (763)
Dance (764)
Trots Afrikaans (765)
Campus Rock (766)
Alternate Rock (767)
Hard Rock (768)
Classic Rock (769)
Golden Oldies (770)
90's Hits (771)
Classic R & B (772)
Urban Adult Contemporary (773)
Urban Beat (774)
Reggae (775)
Modern Country (776)
Traditional Country (777)
Gospel (778)
African Rhythm (779)
Italian Contemporary (780)
Smooth Jazz (781)
Classic Jazz (782)
Blues (783)
Beautiful Instrumentals (784)
Contemporary Instrumental (785)
New Age (786)
Light Classical (787)
Arias And Overtures (788)
Chamber Music (789)
Symphonic (790)
Metro FM (801)
Channel Africa (802)
Good Hope (803)
Ikwekwezi (804)
 5FM (805)
Lesedi FM (806)
Ligwalagwala (807)
Lotus FM (808)
Motsweding FM (809)
Munghana Lonene FM (810)
Phalaphala FM (811)
Radio 2000 (812)
SAFM (814)
Thobela FM (815)
 trufm (816)
Ukhozi FM (817)
Umhlobo Wenene FM (818)
X-K FM (819)
Groot FM (820)
LM Radio (821)
Hot 91.9 FM (822)
Mix 93.8 FM (823)
Channel 7 (825)
Radio Islam (826)
BBC World Service English (850)
BBC Afrique en Français (851)
BBC African Languages (852)
Voice Of America (853)
World Radio Network (854)
Trans World Radio (855)
Talk Radio 702 (856)
Classic FM (857)
Jacaranda FM (858)
YFM (859)
Chinese Radio International (860)
Kaya FM (861)
Channel Islam International (865)
Radio France Internationale (866)
Radio Wave (867)
Radio Energy (868)
1485AM Radio (869)
Radio Veritas (870)
Radio Vlaanderen international (871)
TransAfrica Radio (872)
Link FM (875)
Radio Kosmos (876)
Jozi FM (878)
94.7 Highveld Stereo (879)
94.5 Kfm (880)
 Radio Pulpit (882)
NNR (883)
Capricorn FM (884)
Cape Talk (885)
Pretoria FM (886)
Radio Pretoria (887)
Ubuntu Radio (888)
Power FM (889)
DStv Has Five Other Packages Apart From DStv Access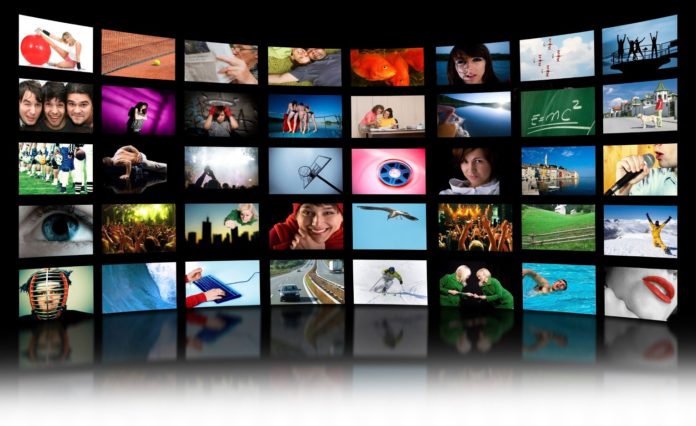 In total, DStv South Africa has six different packages for its users. These services, as stated, have their separate channel listings, as well as their prices. At the top is the DStv Premium package which is more expensive than all others and delivers more content.
Another good channel for those looking for a package on the higher end of the divide is the Compact Plus which again, is cheaper than the Premium but delivers less in terms of the channels you are able to access. The third package on DStv is Compact Family, which is then followed by DStv Access and finally the EasyView.
You can access this channel via the different decoders available or through the DStv Now application on your computer, mobile phone, tablet, or any other internet-enabled device. Using the DStv Now service, you can also access free channels whether you are a DStv customer or not.
DStv Access Is Not The Cheapest Package On The Service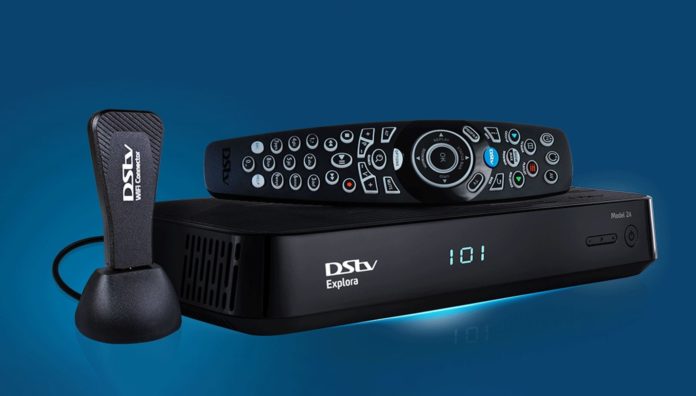 Compared to others such as the Premium package, Compact Plus, Compact, and Family packages, DStv Access is very affordable, even though it's not the cheapest that you can get on DStv. EasyView package which is considered by many as the one that is almost free is the cheapest and most affordable package.
While the Access package currently has a fee of R115 each month, the cheapest package, EasyView has a fee of only R29 each month. However, it also gives the least channels for any of the other packages; 36, compared to the 66 channels that you get with Access.
The most expensive package is Premium which has a total of 157 channels for a monthly subscription fee of R829. With the exception of channels such as kykNet Lekker (148), Zee TV (452), and a few others, this subscription grants you access to all available channels. Compact Plus is the next most expensive, although it has more channels compared to all the ones coming after it. The order of most expensive packages after Premium and Compact Plus packages are Compact, Family, Access, and EasyView.
Here are all the packages, prices, and the number of channels they come with:
Premium– 157 channels (R829)
Compact Plus– 142 channels (R539)
Compact– 125 channels (R409)
Family– 91 channels (R295)
DStv Access- 66 channels (R115)
EasyView– 36 channels (R29)
Benefits of the DStv Access Package
Each of the aforementioned packages comes with different channels and they all stand to serve different categories of users. The Access package comes with a few entertainment channels, as well as news and music. Hence, it will serve people who fit into these categories.
However, it is not the best DStv package if you are looking for a package that will give you access to a variety of sports content, since it doesn't allow you to access tournaments such as the EPL, LaLiga, PSL, and many others.
It is the most affordable package on DStv that comes with lots of entertainment, only after EasyView which gives much fewer channels.
The package offers great channels for someone who is looking for movies and entertainment, as well as news and music.
It's a good option for entry-level people who want more than what EasyView has to offer.
DStv Access package comes with all other free channels that you also get with more expensive packages.