Surnames are often attached after a person's given name. It tells a lot about a particular person, where he comes from, what people with the same surname are known for (if they are related), and more. It is a known fact that a surname helps to identify someone. For some, their surname gives them a sense of belonging and paves the way for them in certain situations. South Africa has a reputation for having unique names, common among the various clans in the country. Many surnames, no doubt, exist in the country, but we shall be looking at the most popular surnames in the region.
A Look At The Most Popular Surnames in South African Clans
Clan names are not necessarily surnames. What it basically does is to commemorate ancestors and then keep their memory alive from generation to generation. They serve as a connection between a person and their identity and various purposes to a surname.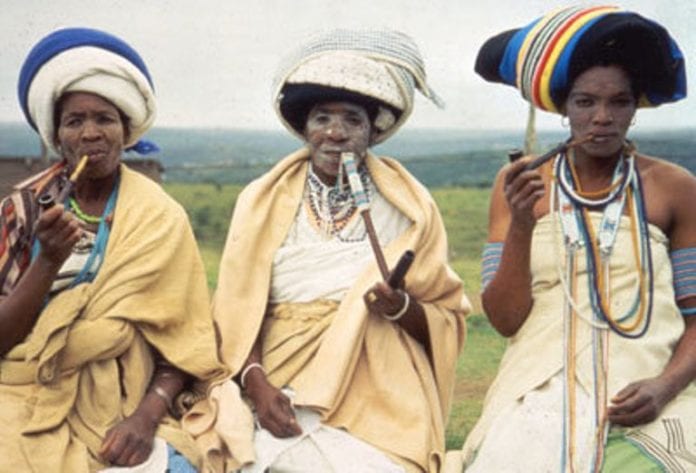 It might interest you to know that the top three clan names and no doubt most popular surnames in South Africa, as confirmed by Statistics SA in 2018, are Dlamini, Nkosi, and Ndlovu (in no particular order). Let's find out more about them.
1. Dlamini
Dlamini is of Zulu origin, and a resubmission from Botswana suggests the name means 'Royal Family.' By 'Royal Family,' some claim that it is the surname of the Royal family of Swaziland. Another report also has it that Dlamini are a stock race that spread throughout the then uninhabited South Africa in the 19th century.
They mostly live in KwaZulu-Natal and other parts of South Africa. According to statistics, about 587,854 people bear this surname, and they are mostly from South Africa and Swaziland. Izithakazelo Zakwa Zulu is also known as the list of surnames and clans in Zulu. Izithakazelo for the Dlamini surname include the following:
Sibalukhulu
Mangeni
Nkosi
List of famous figures With the clan surname 'Dlamini.'
Sharon Dlamini: A musician known for her hit song "Local is Lekker."
Nokwazi Dlamini; A musician famous for the hit song "Money money."
Swazi Dlamini: A Gospel and Jazz musician and KORA awards winner for Most promising Female artiste of the year 2004.
Amanda Sinegugu Dlamini: Former Female national team Captain of the South African football team – Banyana Banyana and Founder of Dlamini Girl's foundation.
Jacob Zambuhle Bhekuyise Dlamini (Bishop of St John's): He was the last to hold that title throughout his episcopate. Some sources consider him to be "the most famous person in history born with the last name of Dlamini."
Jacob Dlamini (Author and Journalist): A top-notch journalist who doubles as a political editor and columnist at the Business Day newspaper. He was also the columnist for the defunct "The Weekender." Jacob has several publications attributed to his name and is currently an assistant professor of History at Princeton University.
Gugu Dlamini: A volunteer field worker with the National Association of People Living with HIV/AIDS. Sadly, she was stoned and stabbed to death following a radio program meant to commemorate world AIDS day. During the radio program, she admitted that she was HIV positive. It was reported that her neighbors were not happy about her public declaration. She was later attacked by a mob, beaten to a pulp, and reportedly died the next day.
2. Ndlovu
Ndlovu is one of the most popular surnames in South Africa from the Zulu tribe. The name means 'elephant,' and about 547,675 people bear the surname. They are mostly from South Africa and Zimbabwe. It is reported that there is more than one Ndlovu clan.
Ndlovu clan names include:
Boyabenyathi
Izithakazelo zakwaNdlovu-Gatsheni zihamba kanje
Izithakazelo zakwa Ndlovu-Mntungwa
Abakwa Ndlovu-Gatsheni
 Imibuzo (Questions)
List of famous figures with the Ndlovu Surname
Most of the famous figures who bear the surname Ndlovu are mostly footballers. Let's take a look at some of them.
Dino Ndlovu: Dino, a Professional footballer, was born in Klerksdorp, South Africa. He currently plays the position of a Striker for the national football team of South Africa and the Chinese football club, Zhejiang Greentown.
 Sandile Ndlovu: He is also a football striker who played for several premier soccer league clubs, including Moroka Swallows, Mamelodi sundown, and Dynamos. Sandile was also part of the team featured for the South African national team Bafana Bafana in international games.
Siphesihle Ndlovu: He is also a professional footballer. Siphesihle is a respected mid-fielder who plays for the South African national team and Orlando Pirates of the premier league club. During the 2017/18 football season, he was awarded The "Young Player of the Season."
Takalani Ndlovu: Takalani was nicknamed "Panther." He is a professional boxer with an impressive career record. He has been involved in 44 fights, recording 34 wins and 10 losses.
3. Nkosi
Nkosi is a Nguni word and one of the most popular surnames in SA, meaning Chief, or King. The tribe originally settled in Swaziland and later migrated to the Natal area in the time after Shaka's wars.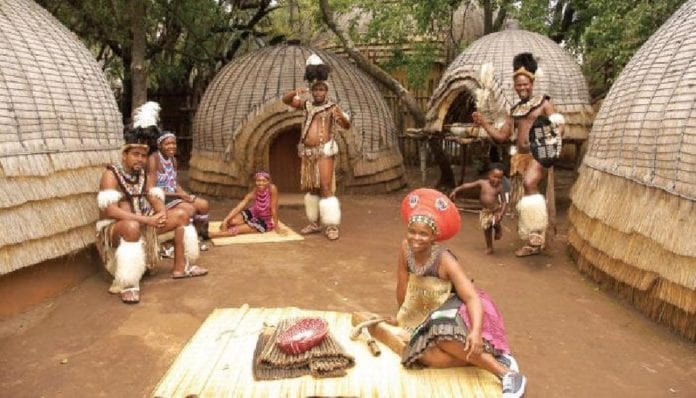 It is not certain if there is only one Nkosi clan name (Dlamini), as reported by some sources. It is also known that Nkosi is one of the clan names of Dlamini but what many people do not know is if there is any relationship between Nkosi and Dlamini.
Izithakazelo zakwa Nkosi, Nkosi Clan Names, Nkosi Clan Praises
Ndlangamandla
Mlotshw'akangakanani, ngoba nasentendeni yesandl'uyahlala
Wena owaphath'induk'emnyama washay'amanzi, kwavel'udaka
Nkonjane yenkosi
Mlotshwa, Siwela
Mphazima, Mntungwa
Mawandla kaNdlela
Nina bakwaLanga libomvu, elashis'amabel'ezikhuthali
Nina baseMandlovini
Mphazima kaLanga
Mabuya sezembethe'ugogwane
Mpangazitha!
List of famous figures with the surname Nkosi
Nimrod Nkosi: He is a successful South African television show presenter and actor. He is in his late 40s and happily married to Charlene Nkosi. He is famously known for his role as the host of shows like "Jam Alley Show," "Your Late Mate," and "Raise Your Game." Nimrod is currently the host of a docu-reality series –Utatakho.
Lewis Nkosi: Lewis is a KwaZulu-Natal-born seasoned writer, essayist, critic, journalist, and broadcaster who spent 30 years in exile due to restrictions placed on him and his writing by the Suppression of Communism Act and the Publications and Entertainment Act. The Act was passed in the 1950s and 1960s. He died in Johannesburg at the age of 73 in the year 2010.
West Nkosi: He was a South African Songwriter, Saxophonist, Music Producer, and a member of the Makgona Tsohle Band. He has produced quite a large number of recordings for many famous South African artists, including Ladysmith Black Mambazo. West died in October 1998 at the age of 58 – two months after sustaining injuries from a motor accident.
Johnson Nkosi: Johnson, originally born Xolani Nkosi, was the longest-living child born with HIV/AIDS at his death. The young HIV/AIDS activist lived a very impactful life creating awareness of the disease. He was also the founder of 'Nkosi's Haven"' a refuge for mothers and their children living with HIV. He died in June 2001 at the age of 12, after which he posthumously received the 'International Children's Peace ' award in the year 2005. The Nkosi's Haven also received the prize of 100,000 USD from the Kids Rights Foundation.
Frequently Asked Questions
1. What is a praise name?
This is a respected title or even ceremonial name that people of African descent use.
2. Does a clan comprise of nuclear family members alone?
No, a clan is formed by your siblings, parents, uncles, aunts, cousins, and other members of the extended family. These people can be connected through blood or marriage.