Lerato Zah Moloi is a beautiful South African actress who many people see as a role model. However, she has also been involved in infidelity and divorce scandals like most of her contemporaries. Her relationship life has not been something anyone will like to model after.
Her relationship with her ex-husband was so loud that the relationship scandal was also too loud to be kept away from the media. The thing going for her is that her career is not the same. Lerato has had a successful career in the South African movie industry. Perhaps, the success and fame of her late mother, Candy Moloi, reflected positively on her.
Lerato has a similar name with another South African mode; to avoid confusion when referring to either of them, she added 'Zah' (which is a combination of letters from her other names) to hers.
Lerato Zah Moloi Had An Enviable Proposal from Collen Mashawana
Everyone always expects that their favorite celebrities met their spouse most romantically. It is not known whether or not Lerato Zah Moloi and Collen Mashawana had a romantic meeting, but what is clear is that she had a very romantic proposal.
The relationship between Lerato and Collen caught the media's attention when he successfully organized a surprise birthday party for her. The party was attended by high-class South African citizens, including Economic Freedom Fighters (EFF) leader Julius Malema.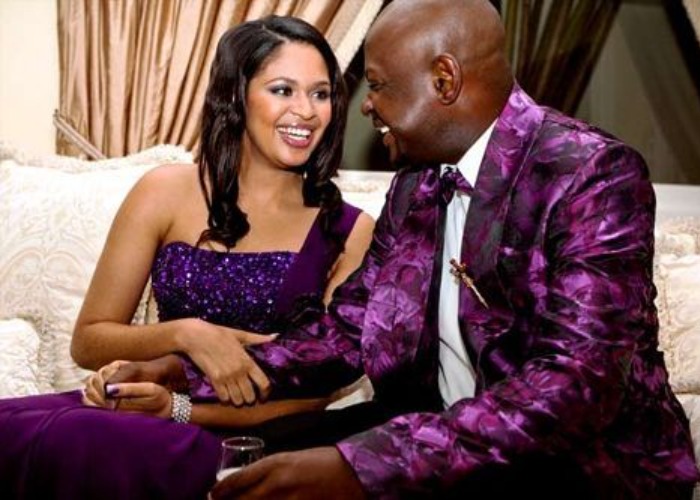 That year, Lerato Zah got a double surprise for her birthday, as aside from the surprise birthday party, her then-fiancé, Collen, also proposed to her during the party. Despite having such an extravagant proposal, it is really not clear when Lerato Zah Moloi and Collen Mashawana got married. But they are believed to have been married, and their union was blessed with a child who has begun to carve his own entrepreneurial path in life already.
The Estranged Couple Had A Son Who Has Become A Whizkid
The son of Lerato Zah Moloi and Collen Mashawana is named Prince Mashawana, but he is popularly known as Super Mash. The young lad is already making history and has become an encouragement to other young children.
Prince, aka Super Mash, has become the youngest TedX speaker in the world. He was selected to be one of the speakers at TEDx Sandton, an event in April, where he reportedly spoke on the topic "Can children change the world?"
Super Mash is a South African kid superhero who has his own customized superhero costume and cape – just like every superhero you know and see in the movies. During the pandemic, the seven-year-old child and other superhero kids shared relief items like food to the needy, which is what superheroes are known for.
Lerato Zah Moloi And Collen Mashawana Had A Scandalous Separation
For a couple that always looked very happy when spotted at events and pictures, no one saw a scandalous breakup coming. Both Lerato Moloi and Collen Mashawana allegedly cheated on each other. Lerato was also accused of trying to play the victim and making it seem like her husband is a monster while she is innocent.
In 2014, Lerato Zah was accused of cheating on her husband with former Transnet's head of marketing, Archie Masebe. This news was a huge dent in Lerato's image because she was seen as a role model up to that point. Neither Lerato Zah Moloi nor Archie Masebe admitted to the infidelity accusation. However, some pictures showed and suggested that the duo were an item.
Lerato initially denied having an affair with Archie Masebe; she later admitted that they were actually dating – even though she claims that it happened when she and Collen took a break from their relationship in 2012. Their separation happened due to the influence of friends. It was a heartbreaking experience, during which she met Archie Masebe in 2013, and they started dating.
But, they both knew that the relationship was not heading anywhere. They just loved hanging around with each other, and she also claimed they never had sex. Their intimacy ended at sending messages and kissing.
She Is Still Single To date, But Her Ex-husband has Given Love Another Chance.
After her breakup with Collen, Lerato Zah Moloi has not introduced any man as the new love of her life. To date, she is still single, even though her husband has found love again. The South African businessman, Collen Mashawana, seemed to have made concerted efforts to keep his new relationship with Thembi Seete away from the public eye.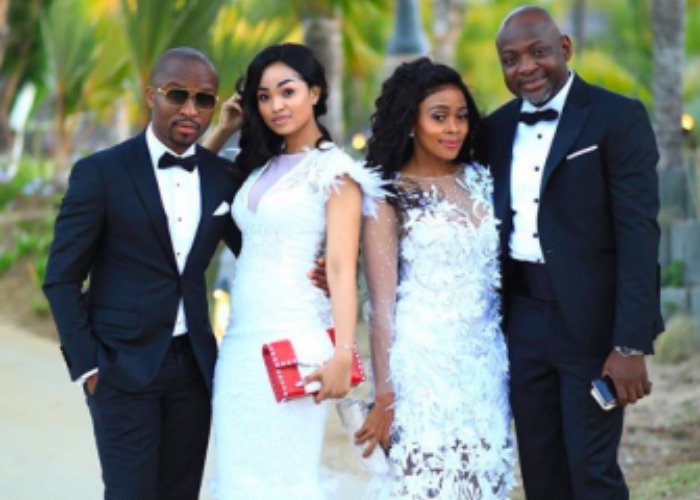 The rumors about their relationship were confirmed in 2018 when ForEx trader Jabulani "Cashflow" Ngcbobo posted a picture of the duo loving up like an item. It is also believed that Collen is the father of Thembi Seete's daughter, 'Dakalo,' who was born in 2018.
Hopefully, the Muvhango star will also find love in someone with who she can build a long-lasting home and relationship. She is a beautiful and hardworking lady who any man will be pleased to have.
Lerato Zah Moloi Has Had A Successful Career
Lerato Zah Moloi, the daughter of the late veteran actress, Candy Moloi, is building a name for herself in the South Africa movie industry. She is popularly known for playing the character of Refiloe on the SABC2 soapie, Muvhango. She was also a presenter of SABC's Sunday music show, Gospel Gold. In 2008, she made a guest appearance on the 10th episode of season two of the SABC1 drama series, Mtunzini.com.
The same year, she joined the cast of SABC1 drama series Tshisa, where she played a tabloid journalist, Pushy, till 2009. She has also been featured in popular South African TV series like Rockville, Closeup, Rhythm City, and Thola.
In 2018, she landed a major role in the TV series The Throne that airs on Mzansi Magic, where she plays 'Kefilwe.' Lerato Zah Moloi has also tried her hands-on modeling, as beauty brands cannot overlook her beauty. She has been the face of Black Like Me hair products.
She Lost Her Mum To Brain Cancer In 2020
The Rhythm City actress was very attached to her late mother, Candy Moloi, but sadly she passed away in 2020 due to brain cancer. Though so many South Africans love her, her burial and funeral service was attended by family members and close friends due to the COVID-19 pandemic.
According to Lerato, who took care of her in her final days, Candy had no hair six months before her death due to chemotherapy. Death eventually knocked on her door in 2020, and she opened it. Her death was a great loss to her daughter, who still keeps the memory of her mother. Lerato shaved off her hair in memory of Candy Moloi, as she looks more like her mum when her hair is shaved.